Evolution of Modern Indian Retail Trade A Clear Story of Demand & Supply: Pankaj Malhotra, Alstone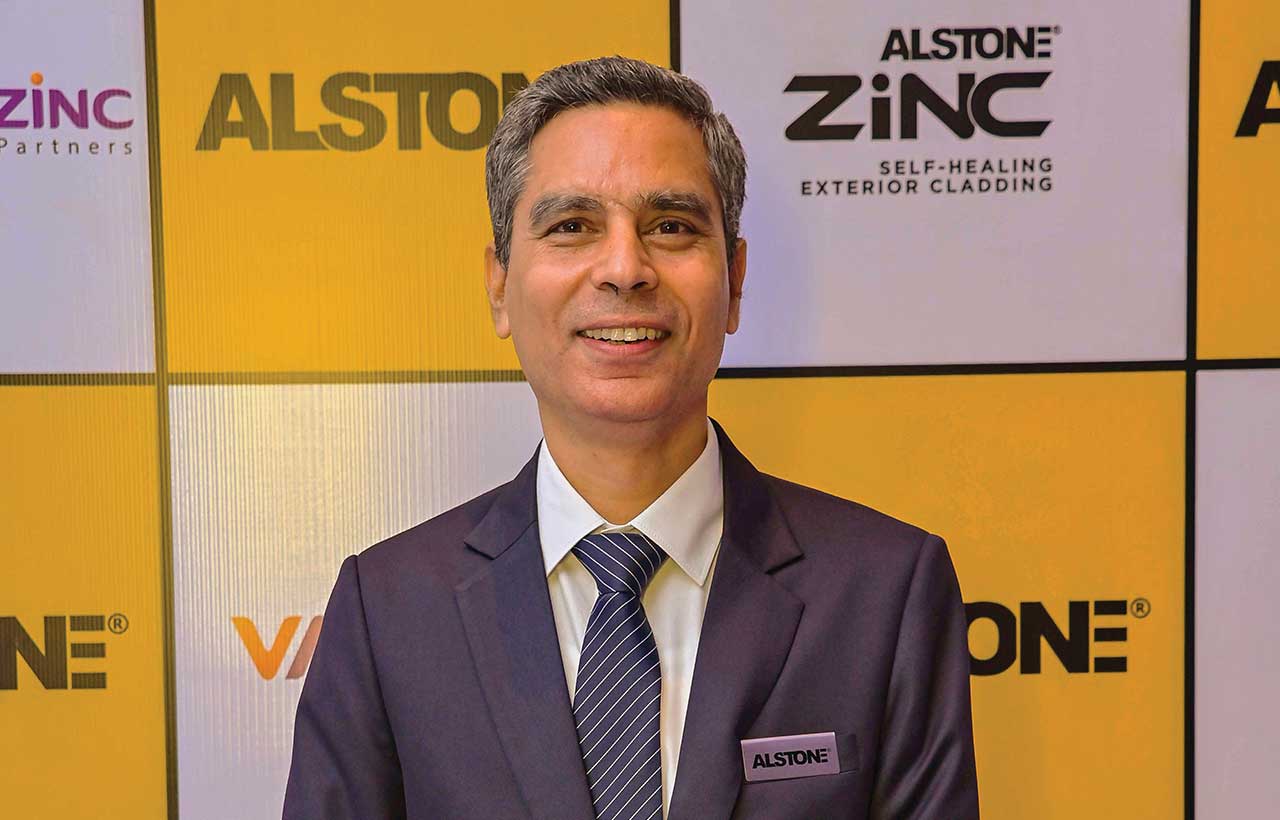 The evolution of modern Indian retail market has been a fascinating journey, marked by significant transformations and advancements. Overall, the evolution of modern Indian retail has been driven by factors such as changing consumer behaviour, economic liberalisation, technological advancements, and increasing competition. The retail landscape continues to evolve, with innovations, such as digital payments, personalised marketing, and data analytics shaping the industry's future.
To explore the key stages and factors that have shaped the modern retail landscape in India, Building Material Reporter recently had an interesting and thought-provoking session with Pankaj Malhotra, National Sales Head, Alstone Manufacturing Pvt. Ltd-- one of India's leading manufacturers of High-Pressure Laminate (HPL), Fire-rated Composite Panels, Aluminium Honeycomb Panels, and Louvers. He spoke on various subjects at length.

Excerpts:

How has the retail trade evolved over the years?

The evolution of retail trade in building material and other industries is a clear story of demand & supply. In India, this evolution can be defined into two phases: 1. pre-1990 era, when we had scarcity of products and services, and we were dependent mostly on imports. 2. Post 90's, the markets were made open for all, and many International brands flooded in with value for money products and services giving big jolts to local sellers. Then came a time, when both marketer and shopper went ahead to understand consumer needs and habits to provide them product and services beyond their expectation along with convenience of availability, delivery, return and after sales.
Post Covid19, the scenario has changed completely. Technology and digitalization, along with delivery at home, has taken consumer shopping experience closer to delight level. So, after passing through many phases, it has revolutionised the supply chain management along with the channels through which consumers can have easy access to the products/services. Now this is going through a phase where consumer is the King and all suppliers/ Marketers are trying to pull consumers while innovating to create demand beyond requirement.
Read: By 2033, India Will Be Nail-free: Akash Bansal, Director, Dhruv Tubewell Engineers
How is this modern retail store different from the one prevailing in the market for years?

Old age retail store had a structure which clearly depicted the domination of sellers and not consumers. I am sure many amongst us must have experienced this at any old retail outlet setup wherein retailer used to stand inside the D-shape structured outlet and consumer used to stand outside the store waiting for his turn to pick up the products. In fact, consumer wasn't allowed to enter the store.
It was purely a seller's domination era where supply was less than demand. Post globalization, when multinational brands moved in, and there was fierce competition for local manufacturers as the former provided a great deal of convenience and customisation to consumers, at all levels, along with innovation and value for money products and services. Since supply became abundant, it was the time when, challenge with sellers was to create more demand and think of various stimuli to generate consumption.
And, one of the biggest catalysts was touch and feel effect. The new retail store format moved to and open outlet where the retailer sits in a corner and whole store was available for customers to roam around and touch n feel the products. Visibility of products became critical and category wise planogram (placement) on shelves to pull customers became the key to the new retail format.
Which is better–single or multi-brand retail store business idea?

Both have their own utility as well as pros and cons. Due to existing faster lifestyles, constrained time and hassled traffic situation across metros, customers want to have convenience of shopping entire range of products under one roof, where they can compare amongst range of products, brands, prices, features, etc. Hence, multi brand retail outlets definitely have an edge over Single brand. Yet, in many cases, when the brand has got huge level of awareness and good top of mind recall, and a brand wants to showcase a big range of products then single brand outlets score over multi brand ones.
A Multi brand outlet has limitation as it can provide limited space to any single brand and keeps majorly the higher selling SKUs of any brand to get the ROI per unit of the floor area. The ROI of multi brand store is balanced through the sales of multiple products range across brands wherein single brand outlet must ensure enough product range and multiple hero products to generate requisite footfall and sales to generate the ROI.
In many cases, single brand outlets work as experience centre for the customers, wherein they can find entire range of that particular brand and get to know more about the organisation along with values and solution to the needs. So, this becomes a part of brand marketing and communication where in the store works as a medium for customers and hence ROI consideration becomes secondary.
What are the challenges & opportunities for the modern Omni channel initiative?

Omni channel retail offers seamless shopping experience to the consumers, across all its channels, including physical stores, online stores, marketplaces, mobile apps, and catalogues. It's not about selling only but giving an experience to the customer where he can feel, get indulged with the brand and the product with a uniform communication across, but there are other things, too. Every consumer majorly goes through four stages while shopping – search, purchase, receipt, and aftersales. All these stages have opportunities and challenges linked.
Opportunities - With Omni-channel presence, consumer can have a seamless experience across channel where product is available so chances of sales multiplies.

1. A study shows that it helps grow sales by 20%.
2. Besides offering a competitive edge over other brands, it also improves overall shopping experience of customers ensuring loyalty in future.
3. It also enhances the reach to each demographic and geographic segment and target consumers set across age groups from Gen Z to millennial to senior citizen etc.
4. With digitalisation and technology upgrades available, any brand can actually create an Omni-channel aura to create a Top of Mind (TOM) recall with consumers.
Read: LINK LOCKS: In An All New Avatar!
Challenges - Though it sounds quite facile yet it's easier said than done as Omni channel strategy has many complexities involved.

1. It needs a great deal of research about each consumer segment, like their lifestyles, the platforms they use, their hangouts, the shopping mediums and habits, the devices, etc., which is very cumbersome and costly.
2. Needs a great deal of technology back-end to create every touch point from offline to online shoppable
3. Since it's highly technology oriented, it requires a great deal of investments. Hence, ROI needs to be looked into before getting into this strategy.
4. Also, it's difficult to manage the pricing strategy amongst the channel partners online, offline and E commerce.
5. It requires a great deal of brainstorming and detailed working to bridge the gap between offline and online experience of the consumer.
6. Any mistake done in the research or creating cohesiveness amongst channel can actually backfire instead of creating an awesome experience for the consumers.