Isha Group: Changing Contours of Kolkata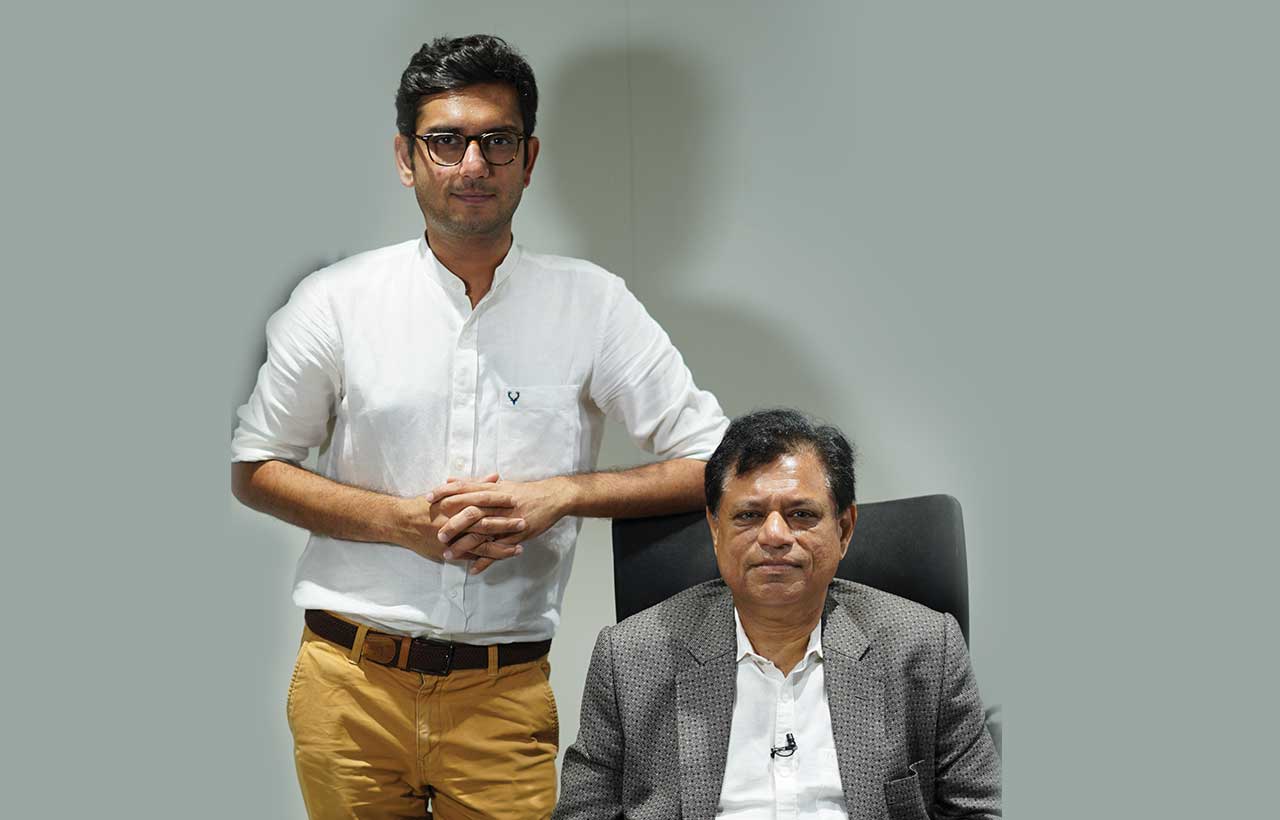 "We are evolving and adapting with time and doing bigger and better developments."
A family-run business spanning four decades of being one of the finest real estate developers in Kolkata, Isha Group claims to be synonymous with trust, innovation and quality living. Its commercial and premium residential developments are a testament to thoughtful design - exuding character and embodying a soul that encapsulates the motto 'It's a wonderful life' for its customers. Isha Group's upcoming projects are registered under RERA and are being built using modern green building processes to create sustainable and eco-friendly spaces.
To know the Group's success story, the BMR Editorial Team met with Mahesh Karnani, the Group's Chairman and his son Nikhil Karnani, Director. The father-son duo shared their thoughts on a variety of issues, such as changes and milestones.

Excerpts:
How Isha Group came into being?

My great grandfather Rai Bahadur Seth Sukhlal Karnani came to Kolkata in the early 1900s. During his lifetime, he had acquired and purchased a great deal of landed properties in and around Kolkata and in other parts of the country, too. His son, Rai Sahab Chandanmal Karnanai, predeceased him. As a result, the business came to my father Shiv Kumar Karnani. My great grandfather, Rai Bahadur Sukhlal Karnani, built two landmark buildings - Karnani Estate and Karnani Mansions in Kolkata. Thereafter, my father made several developments in Kolkata.
I pioneered and established Isha Group in early 1980s. I started building and developing in and around the city. About 14 years back, my elder son Nikhil Karnani, after having studied and worked in England, joined me in expanding the business. Presently, we are one of the prominent builders in Kolkata.
What major milestones have you achieved?

Initially, I started making small standalone buildings. I always believed in quality and on-time delivery. As a result, I was able to generate a great deal of goodwill for our brand which is now being taken forward by my sons, Nikhil and Ishan. My first project, Duke Apartment on Kalighat Road, was a standalone 5-storied building followed by several projects such as Isha Menor, Isha Enclave, Ashoka Heights, 23.
We do a mix of hospitality, residential and commercial projects. Presently, we have about 2.5 million square feet in various phases of acquisition, construction and development.
What changes have you seen in the residential projects?

When I started my career, to acquire land was a BIG challenge. Real estate market was a bit immature, under developed and disorganised. But over the years, the markets have been getting matured, organised, professional and corporate. We believe that the next 5 years should be good. There is a definite undercurrent of revival and prices should increase gradually.
What changes have you noticed in the buyers' behaviour?

We have observed sea change in the buyers' behaviour. Three decades back, buyers were only concerned with flat – a space to live in. They didn't care much about the building and the complex. But gradually, buyers have become far more concerned. They have been asking for more amenities, like a club house, swimming pool, gymnasium, health club and other facilities within the development.
What is your message to the budding developers?

My message to my sons and the younger generations is that they should keep quality and timely delivery foremost in their mind. They should keep their buyers happy. They should keep innovating and improvising using technology to upgrade quality and reduce the time taken for development.
How has Isha Group evolved after you joined?

I joined the company in 2009. The whole idea was to build on what my father has already built in the last three decades. Since I have joined, we have developed more than eight projects, including 23, Isha Villa, Isha Greens, Ashoka Heights and Nanda Enclave. We are also developing a 120-room hospitality project in Rajarhat which should start operations in March 2023. We are evolving and adapting with time and doing bigger and better developments. We have 3-4 launches coming up this year and more planned for the next year. This is the core business in which we operate.
Where do you place Isha Group in the city's real estate industry?

We like to identify ourselves as a boutique developer. We do smaller size of projects but we do them to the best of our abilities. We use the best technologies and materials. Quality is the main focus for us. We have always delivered on time. And, because of the constant focus towards our customers, we have grown from strength to strength. Our heart remains in the city and we don't do many projects in the outskirts.
What is the core area of operations at Isha Group?

We largely operate in higher MIG and luxury segment. This is because we understand this segment very well and it's a segment which is growing rapidly. What it takes to create luxury is changing every year. So, luxury 10 years ago doesn't mean what luxury today is. This lets us constantly evolve our offerings with the changing needs of the market. It's very exciting to do a luxury development. Creatively, we get much larger palate to play with.
Where do sustainability and energy efficiency stand in your projects?

Isha Group has tried to keep up with the times. Today, most of our projects are certified green buildings which are the need of the hour. It's not only Isha Group or Kolkata, but the landscape of the real estate is changing. The laws are changing. But most importantly, the realisation that we need to do this now for a better future has become obvious.
This kind of development gives us a great deal of freedom to do different kinds of engineering which we wouldn't have generally done. This is because green building development itself is a huge learning curve for any developer. We are trying do better, larger and greener projects by using the right building materials and this has also become a motivation and a USP for us.
Where does Kolkata stand on affordability quotient?

Kolkata is still one of the more affordable cities in the country. And, for a long time the prices in Kolkata hadn't really moved much. Going forward, we see this changing rapidly. All parts of the city are being developed through many brilliant projects.
Why Kolkata? And why one should buy from Isha Group?

It's a great place to buy a home. The city is relaxed and has an old soul. And since it's affordable, you tend to get larger and nicer spaces for the money you put in. One of the reasons why you should buy from Isha Group is that we put a lot of focus on what we are doing. We don't do many projects together. We do boutique developments and that allows us to spend a great deal of time on design table for our projects. We work with the best professionals. This includes architects, consultants, interior designers, landscape consultants and product manufacturers. This shows in our projects. If you go see our projects, you will feel the difference, and hopefully you will come and buy your next home from us.