PRE-HUNG DOORS: Ready To Take Over!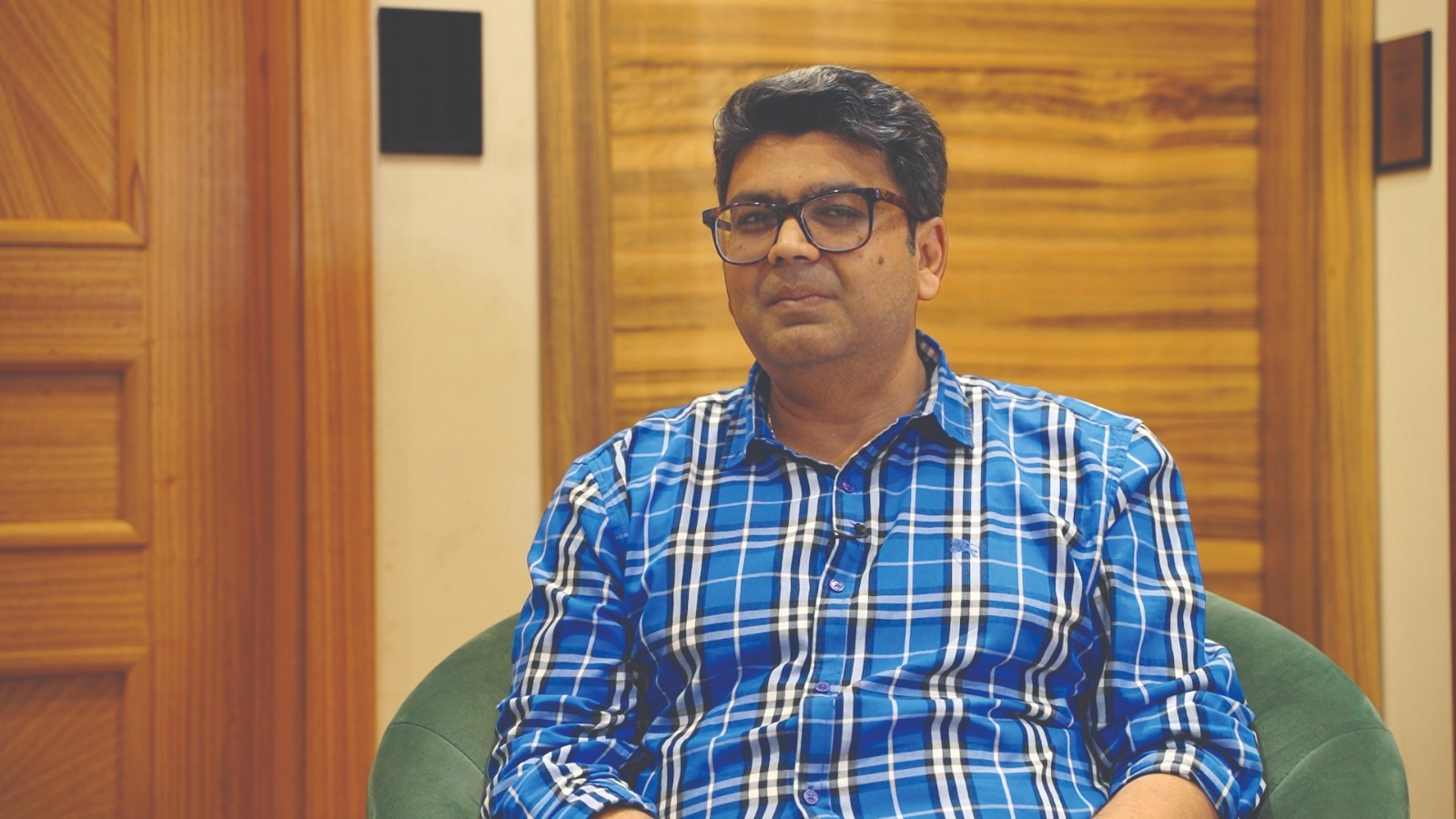 "We believe in making things simple for our customers where they simply go in the market, select the doors of choice and buy."
Durian has been at the forefront of Indian furniture industry since 1985. Starting with import, this furniture giant has come a long way to set up its own factories in India. Durian, being a lifestyle brand since past few decades, is making a wide variety of products that includes office & home furniture, decorative laminates, innovative doors and top grade plywood. To delve deep into the company's strategy, especially for doors, Building Material Reporter Team recently met with Saharsh Khaitan--Director Marketing, Durian Industries. And, the latter shared his thoughts on several topics related to the industry.
Excerpts:
How did your journey in the industry start?

We started way back in 1985. One of the first products was plywood, followed by veneers. We introduced furniture much later, which actually gave us the name and fame. Seeing the response, we started manufacturing it in India. We have gone far ahead since then. There is still a long way to go. Today, we have a variety of products in our bouquet.
What is so unique about these products?

Each product or range that we make, we try to be a little 'different' from the league. Every single time, we try and create something unique. In short, we try to bring globally tried, tested and accepted products made by some of the most versatile building materials for our Indian customers. For instance, we introduced pre-hung doors in the Indian market a decade back, which are slowly but steadily picking up the pace.
Read: First Ever GLULAM Demo Project by Canadian Wood in India
Which materials do you use in manufacturing these doors?

We are using laminate, wood and veneers along with other materials that are required to make doors. But our basic philosophy is to provide readymade high quality doors in the same way that we offer readymade furniture. We believe in making things simple for our customers where they simply go in the market, select the doors of choice and buy. We don't want people here to follow that conventional cumbersome process of making doors by first purchasing raw materials and then bearing all the pain in getting those doors built.
Who all are your target customers?

We are reaching out to every class of the society – be an influencer, builder or individual! She can even be a retail client who is renovating her house and just requires two doors. So, the solution is such that anyone, looking for a door, should be able to buy a readymade one and get it installed easily.
Do you also have the option of customisation?

Yes--we do have! We truly understand that we don't follow standardisation, especially with respect to size, and therefore, we need to give our customers the flexibility of choosing doors as per their specific requirements. So, I can say that almost all our doors can be customised to size, but some of the doors are even customisable to design.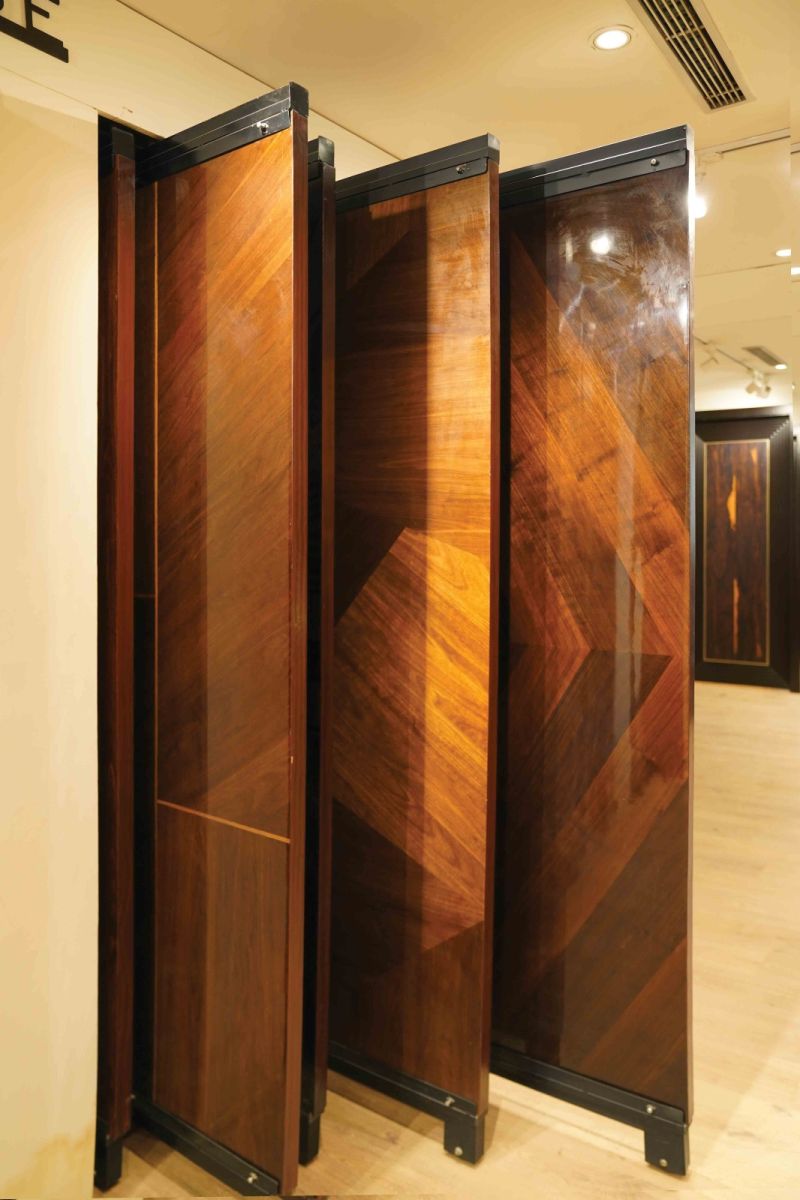 Doors get deteriorated with time. What solution do you have to combat weathering?

We make doors out of wood. So, the expansion and contraction cannot be made zero. It's something natural. However, it can be reduced dramatically by selecting specific species of wood which don't have the tendency to expand and contract or receive moisture due to weather. Secondly, we choose the wood which is clean and completely dried. It ensures that the product doesn't warp easily. Although, we hardly receive any complaint of warping, and if there is, we have a separate team to take care of whatever complaints are and to solve them ASAP.
Which all points should an individual keep in mind while selecting a door?

I would highly recommend that one should go for a readymade door. This is because going to make the door would turn out to be more expensive. Further, there are so many varieties of raw materials, and to judge whether a particular raw material is great or not will become difficult. Also, the whole process would become so clumsy and if some or the other material goes wrong, the follow-on wouldn't be right.
So, it would be advisable to go for a readymade pre-hung door that comes along with doorframe. This isn't a new concept, and is there in the market since a decade. Builders have now realised its features and have started incorporating it in their projects.
What if somebody wants to purchase door for a residence – 2BHK or 3BHK?

The variety is big to choose from for home design. The cost of a single door without frame might vary from Rs. 5,000 to Rs. 50,000, while the cost of a pre-hung door, i.e., door along with doorframe, may start from Rs. 20,000 and can go up to Rs. 1 lakh depending upon what the customer wants. As we want to serve the need of every segment, we are trying our best to provide products with all price brackets.
Read: Storage Shelves: Perfect Combination of Effectiveness, Practicality, and Attractiveness
What is your network expansion plan?

We are going to open a few more experience centres and we are going to open more branches as well. We are also looking for dealers and distributors all over the country. We are going to start a branch in Kolkata and other regions. In the meantime, we are looking for people to partner with.
We heard that you are a writer too!

Yes. I'm a published author! I wrote a book on doors, tilted, 'Knock Knock'. In fact, I have seen many people, including professionals like architects and builders, making wrong choices while buying doors. This led me to think about writing a book--the first-of-its-kind in the world of doors.
What actually does the book unveil about doors?

In this book, I have covered all aspects that are involved in door selection process. I can assure that readers will be able to make an informed and correct decision when buying doors and doorframes. This would get them the maximum value for their money in the form of aesthetics, functionality, and longevity of the product.
How do you see the future of the Indian doors market?

The opportunity is huge--an inevitable shift from the conventional system of buying wood and getting the doors made by the carpenter to readymade pre-hung doors, i.e., doors with doorframes. The reasons are many. Pre-hung doors offer an easy, cost-effective, time saving and a better-looking solution to the door requirements, vis-a-vis the one made on the site. Besides, the number of organised manufacturers will also increase, consequentially pushing the boundaries. Also, I can foresee the doors market moving towards standardisation.
Although, it's a decade old. Is the market ready for the pre-hung concept?

At present, a very small part of the Indian market is actually buying pre-hung doors. The basic flush doors are yet to be replaced. Nonetheless, slowly but steadily, we are making a mark in the industry. We have done projects with many renowned corporate names like Godrej, Adani and Puravankara. In Pune, we have worked with quite a few builders too who liked the concept for its time saving properties as everything comes readymade and easily get installed at site.
Where do you see the opportunities coming from?

It is clearly evident that customers who are making their own houses are looking to work with more convenient and time-saving solution providers. Also, having realised the advantages of the finished products, builders' community is rapidly making a shift towards the pre-hung concept.