We Support Our Clients Through and Through: Mr Sandeep Chaudhry, WAI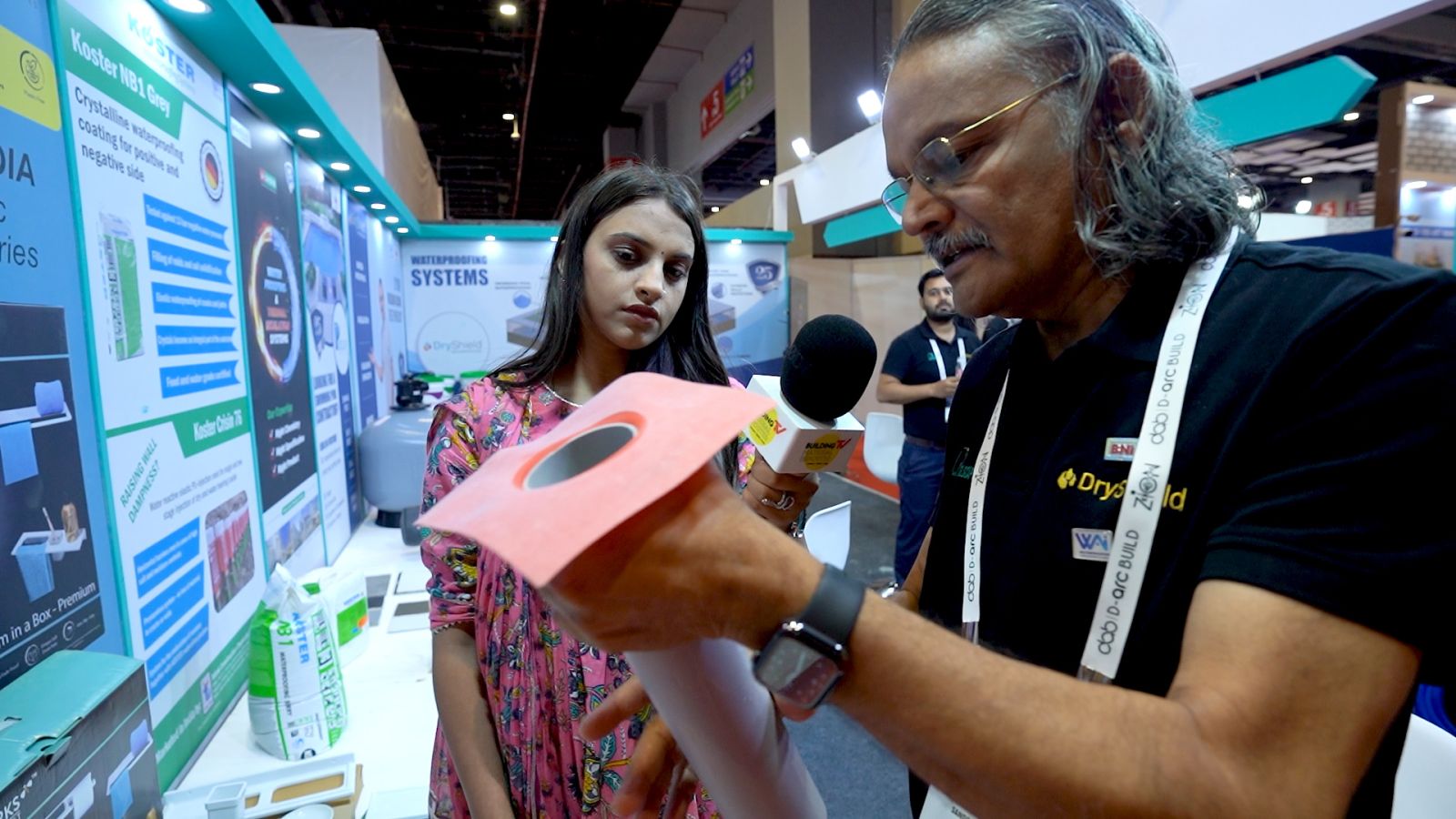 Mr Sandeep Chaudhry--Consultant & Professional Waterproofer, Founder & President of the Waterproofers Association of India (WAI)--is a man on a mission.

He educates people and professionals about the best waterproofing practices and waterproofing systems.

He says "don't treat Waterproofing as an expense. Treat it as an investment & Insurance".

He runs a company named DryShield and is into the business of waterproofing consultancy and coaching for 25 years. DryShield Waterproofing is among India's top quality & innovative waterproofing companies

Mr Sandeep Chaudhry says that his company uses several 'do it yourself' products for different kinds of waterproofing, including terrace waterproofing, podium waterproofing, and industrial waterproofing.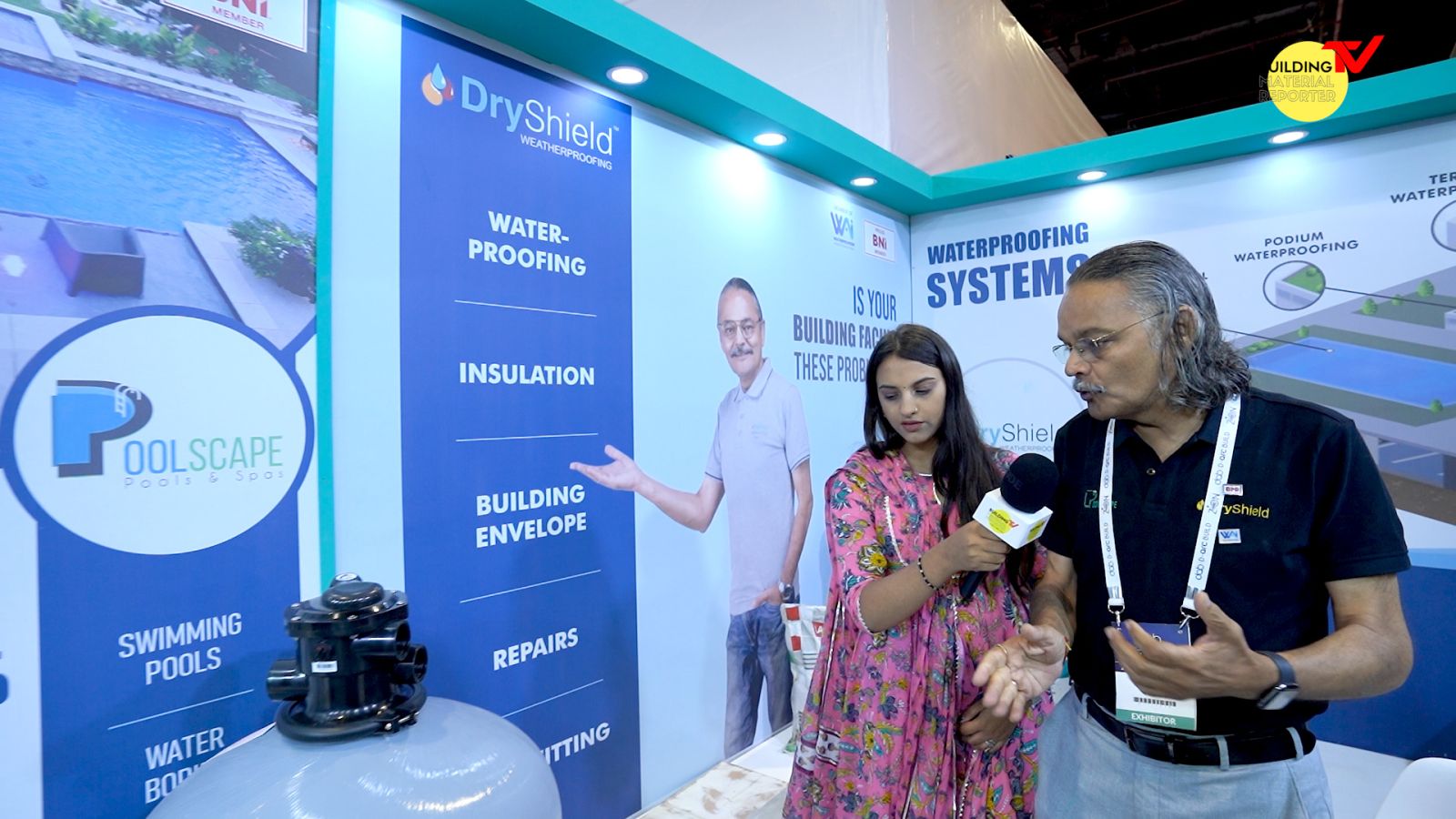 He especially mentions about two major kinds of waterproofing products: 1. Two Component Cementations that are good for roofs and bathrooms, and 2. LA Acrythane, Single Component for bathrooms that are meant for bathrooms.
He says "he is involved with many companies and his company DryShield uses different kinds of India-made products that they source from them for waterproofing". For example, DryShield is associated with LA Greens--a Bangalore-based company for the past 10 years and sources waterproofing products from them.

He adds, "his company gets involved with his clients' projects--right from the design to the application stage. "We support our clients through and through", he asserts.

He adds, "Apart from offering waterproofing services, we also make swimming pools for our clients. We use different kinds of products for different surfaces depending on the location and the situation for an effective outcome."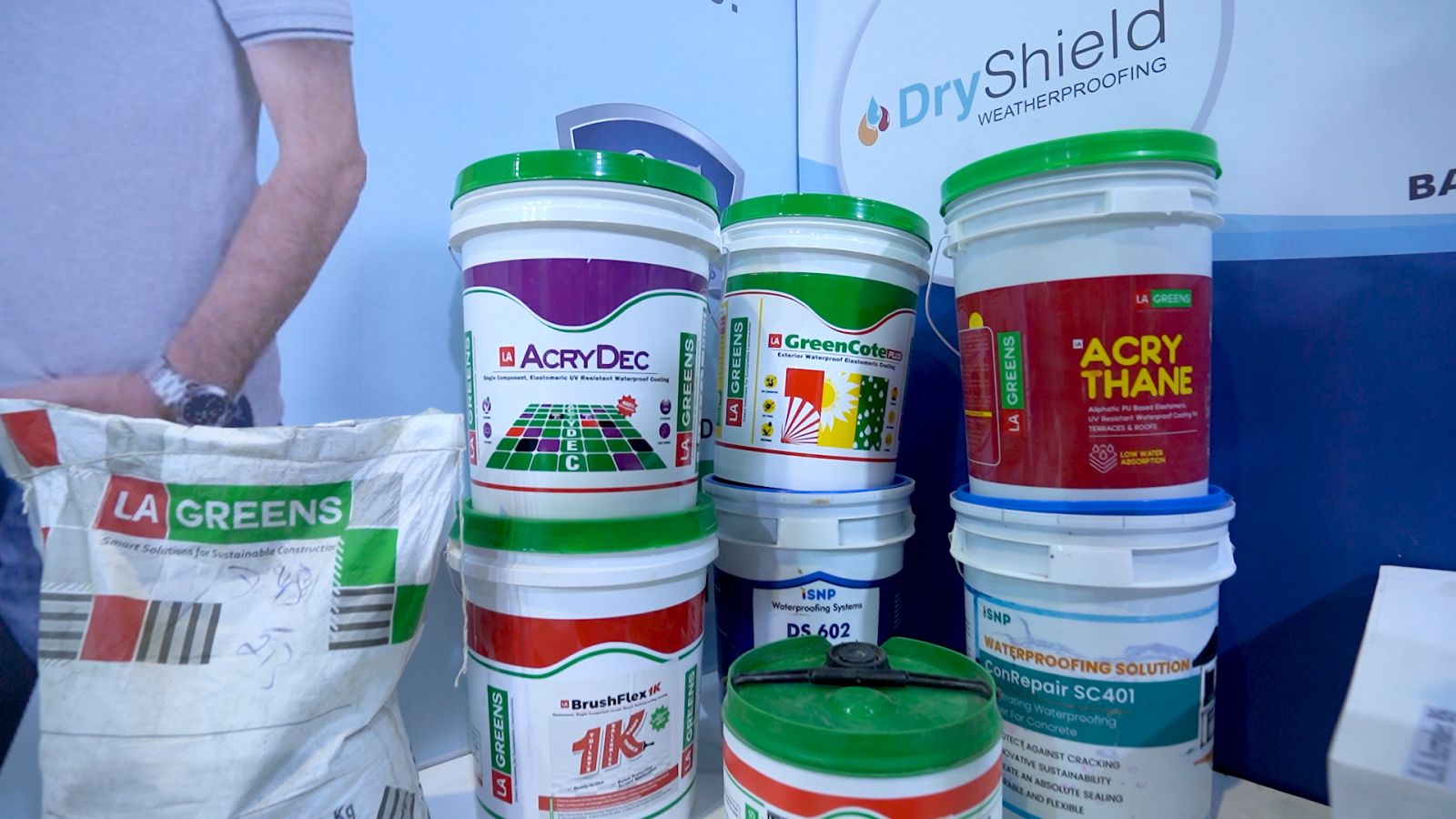 "Several factors need to be considered and looked into for effective waterproofing purposes", he continues "but the good thing is that you have many good options of waterproofing system to choose from".

He further says that the location of the area that needs to be waterproofed has to be decided and you also need to know about the volume of water exposure the area will receive. The climate and weather conditions in your area also need to be looked into and understood for a satisfactory outcome.

Mr Sandeep Chaudhry wraps up the interesting and enlightening conversation by saying "all these factors would help you decide which waterproofing system is the best for your needs".