Duroply Industries Limited: Driving Innovation through Thought Leadership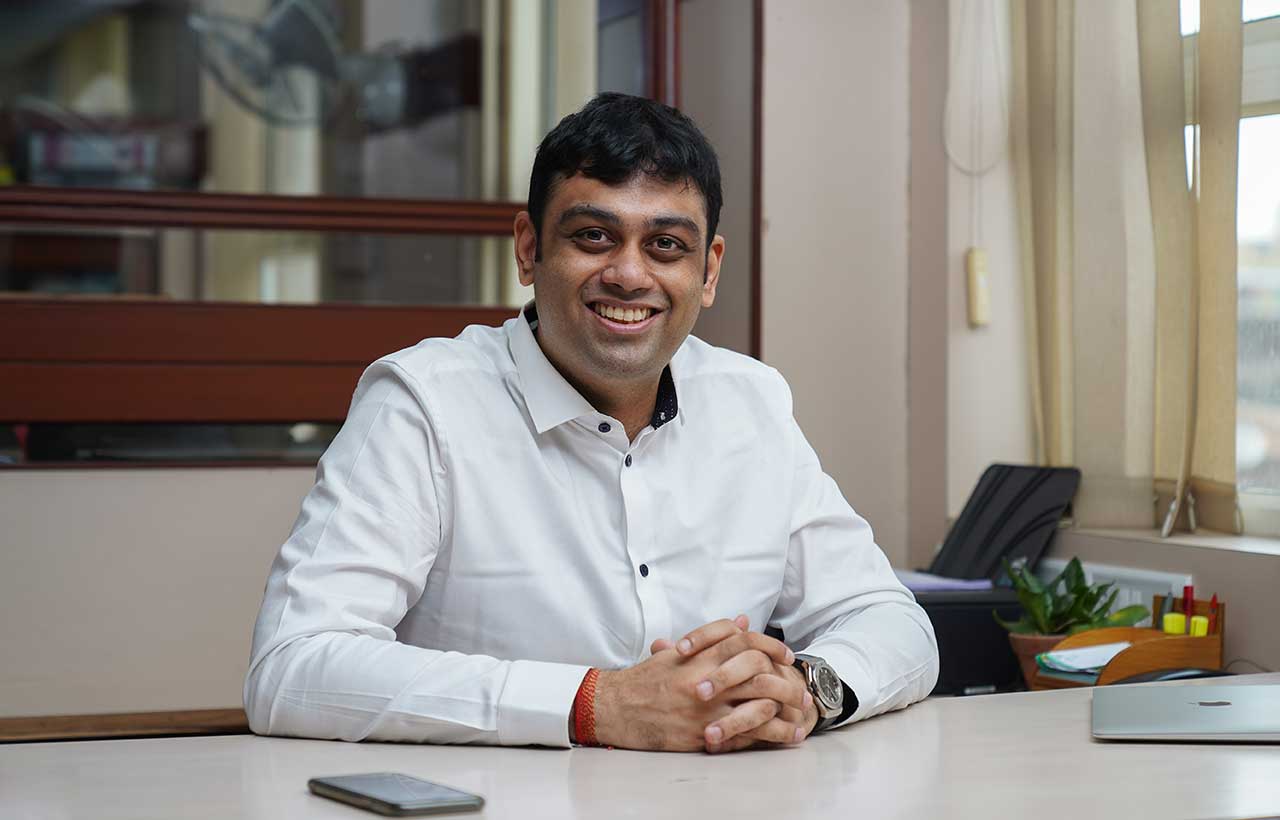 Akhilesh Chitlangia
Executive Director, COO, Duroply Industries Ltd.
At Duroply, Akhilesh and the team work tirelessly to ensure that their customers receive the right solution for their woodwork needs. Whether it's the right plywood, block boards, flush doors, or decorative veneers, they strive to provide their customers with the best possible solutions.
With Akhilesh's leadership and expertise, Duroply is one of the leading premium ply and veneer companies in India. Under his leadership, the Duro team has provided exceptional service to 2000-plus interior designers and architects across India, working on projects across diverse typologies.
Sharing his knowledge and expertise with the industry, Akhilesh recently authored his first book, 'The Smart Plywood Buying Guide', to help consumers, designers, and architects learn more about buying the right plywood in India.
INNOVATIVE PLYWOOD SINCE 1957

As important as it is to flourish in any design industry, it's also critical to pay attention to material innovation and technology, along with the quality and quantity of products produced in a financial year. There is a common saying 'Necessity is the mother of invention'.
Ultimately, the quest for a better life made man create safer and better living conditions that provide reliability, durability, and functionality, further integrated with harmony and beauty. Acceptance and urgency of innovative building materials are based on satisfying some of these criteria that further cater to a sustainable solution for built environmental challenges.
With extensive experience in dealing with massive orders and complex challenges, they have a solid reputation for reliability and professionalism. Over the time span, they have raised the bar of plywood and wood veneers by successfully positioning it on the wood market radar with effective and consumer-friendly solutions, making them innovation initiators of the plywood industry.
As a premium and trusted plywood business, with a legacy spanning over a generation, Duroply is committed to upholding the highest standards in everything they do. From sourcing the finest raw materials to utilising the most advanced manufacturing techniques, they strive for excellence every step of the way.
Read More : JUNG is more than just a home automation and technology-driven company: Nishchal Saxena, Managing Director, Jung India

Check out the latest collection

Salone Collection '23 - Dyed Veneers
Duro's Salone Collection '23 is a groundbreaking achievement, proudly presenting India's largest array of dyed veneers. These dyed veneers are a harmonious blend of nature and fine Italian technology, crafted by combining bleached raw veneer with in-house-processed colours. The grey-dyed veneers, in particular, provide a sleek and modern look, allowing designers to bring their abstract ideas to life.
With their commitment to sustainability and an extensive selection of veneer tones, Duro empowers designers to unlock their creativity and transform spaces into unique works of art. This Italian collection of dyed wood veneers is a game-changer for designers and furniture manufacturers who seek dynamic versatility and a vast array of options for their interior endeavours.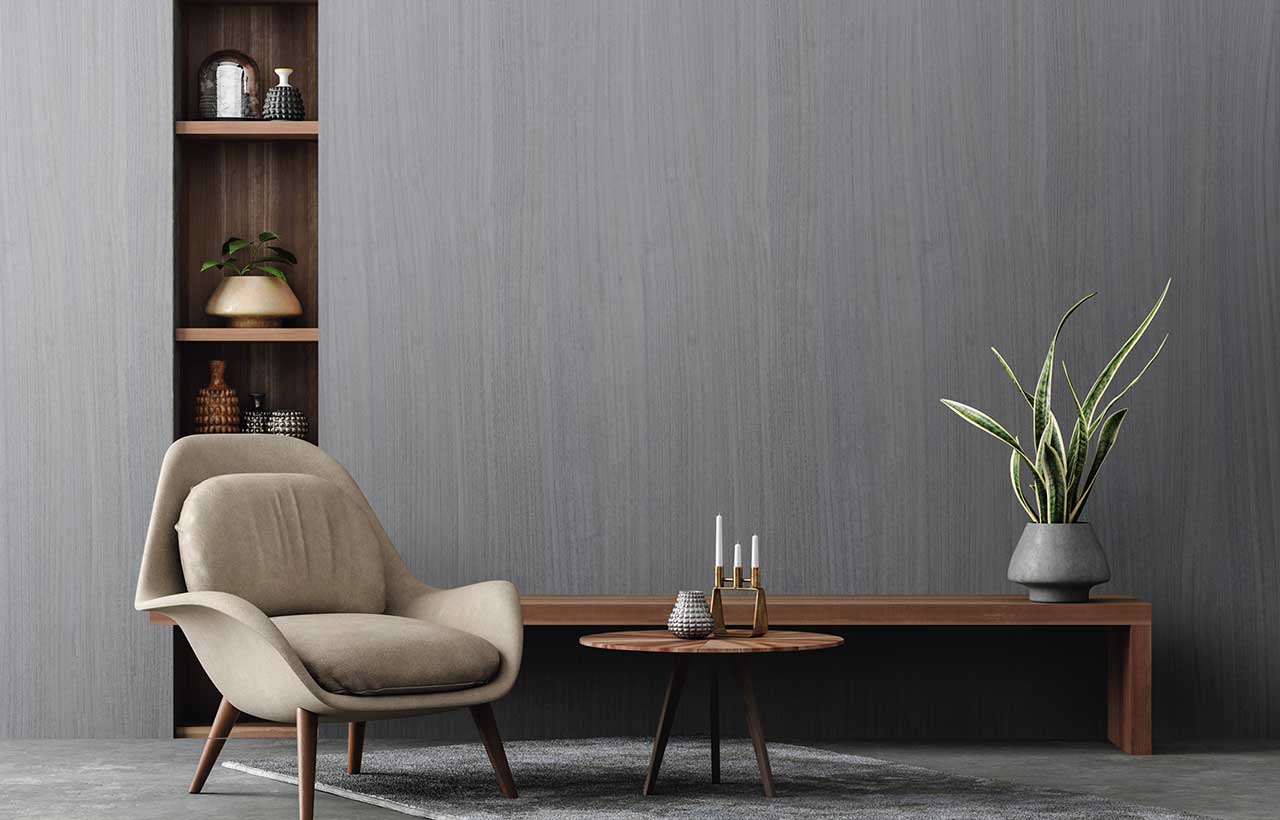 In frame- Euragato Dyed Crystal Grey Veneer
Exotic textures
The inherent natural grains in these veneers provide them with a one-of-a-kind look that infuses a distinct character into any space. The result is an unparalleled, customised aesthetic that suits the preferences of discerning consumers. To achieve a range of natural grain patterns from a single wood species, logs are meticulously measured and cut in various orientations, such as crown, quarter, rotary, and rift. This process enables the creation of diverse and organic expressions, showcasing the inherent beauty of nature's forms.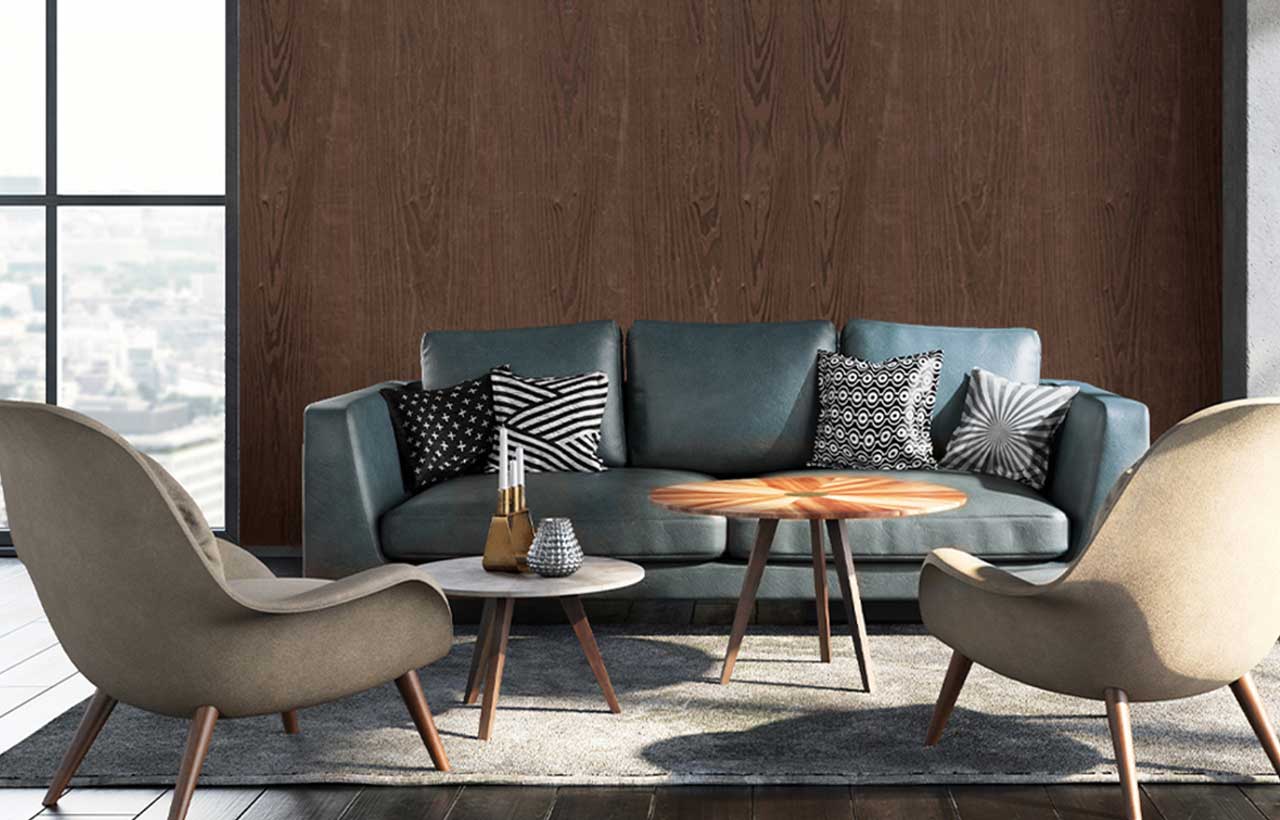 Ash Dyed Mocha Brown Veneer
Colour Versatility
The colourways range from understated pastels to eye-catching shades of brown. Some of these colours evoke nostalgia, such as the earthy browns which mimic wooden designs that were popular a few decades back. This gives opportunity to design living spaces with artistically crafted wood that perfectly complements your desired colour schemes.
With a vast selection of over 300 veneer designs, featuring variations in dyed colours and wood species, both in their natural element and customisable options, you can recreate a unique and personalised aesthetic for your home.
Sustainability
Apart from matching the latest aesthetics, almost all the veneer collections by Duro are environmentally conscious, and sourced responsibly. Duro has implemented various initiatives to reduce its carbon footprint. All products, ranging from plywood to decorative veneers, adhere to E0 emission standards, ensuring a minimal level of formaldehyde emissions.
Additionally, they proudly hold FSC certification, which guarantees sustainability across three fundamental dimensions- ecology, economy, and socio-cultural well-being. The FSC certification attests to their commitment to environmentally responsible practices, including the preservation of forests, the promotion of fair business practices, and the enhancement of local communities.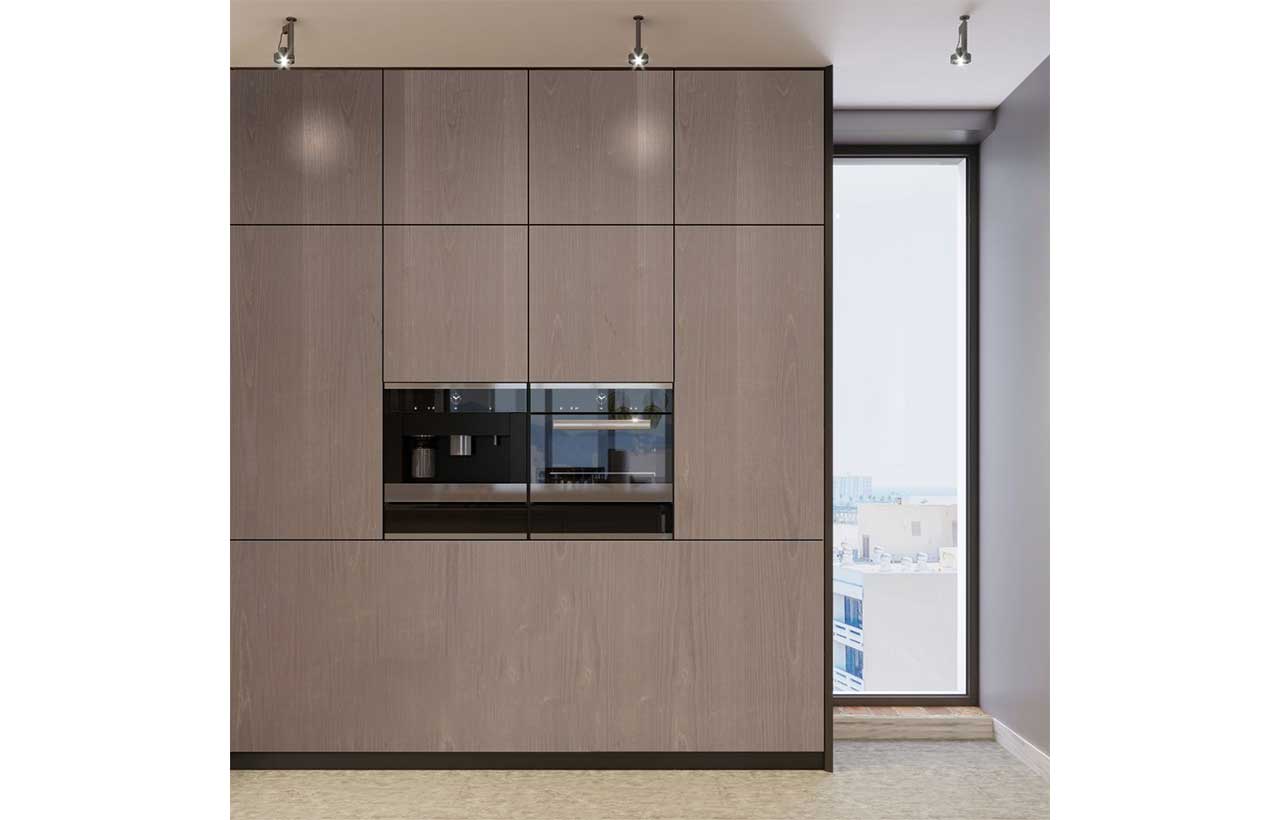 Ash Dyed Smoke Grey Veneer
Safety from Termites and Insect Infestation
Protecting wooden furniture and preventing termite infestations is of utmost importance to maintain the structural integrity of interiors. For this purpose, Duro manufactures pressure-treated woods for making veneer and plywood.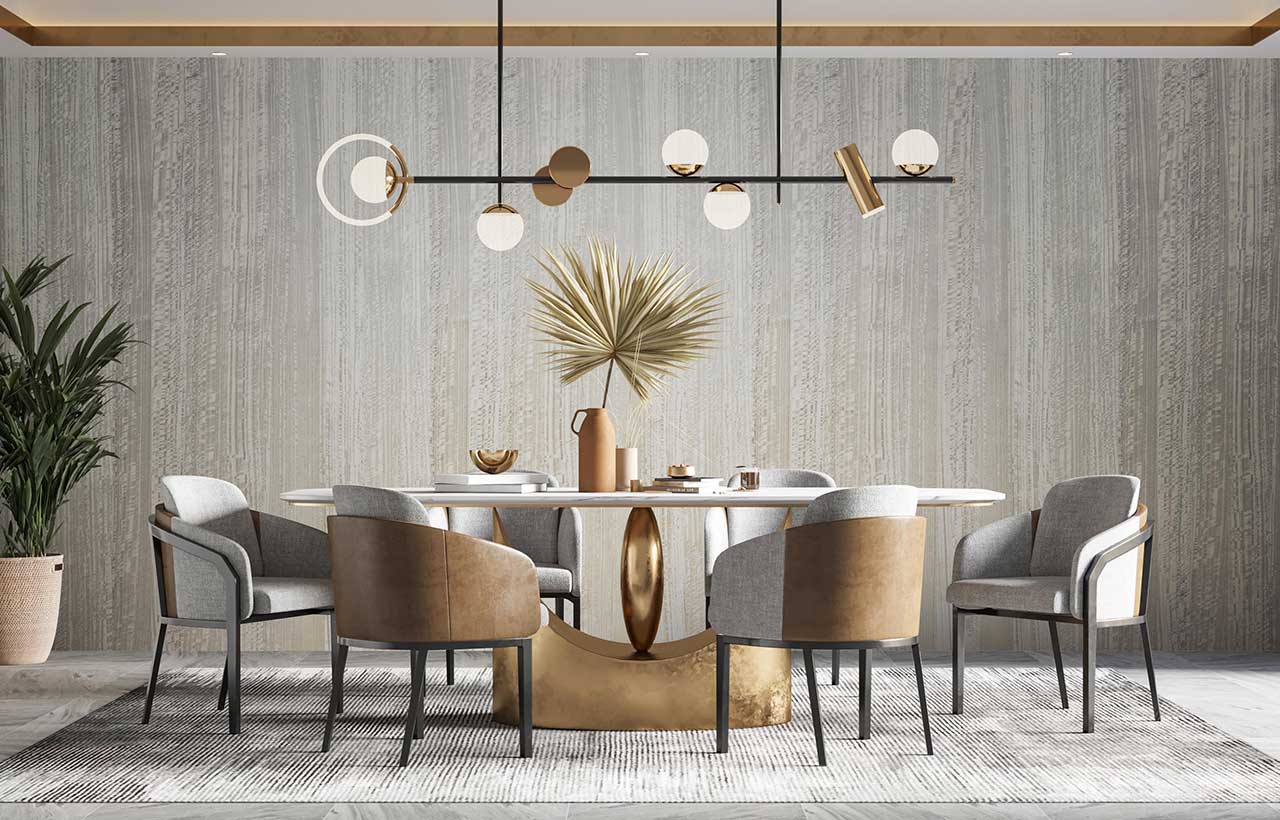 Euragato Dyed Thunder Grey
Dusky exotic wood - wood-fumed veneers
The darker and rare tones of wood veneers give the interiors a luxurious, bold, and dramatic touch. As we move through the passage of time and evolving technology, it's now easier to produce dusky wood veneers creatively and efficiently for quicker consumer use, by just using light-toned woods.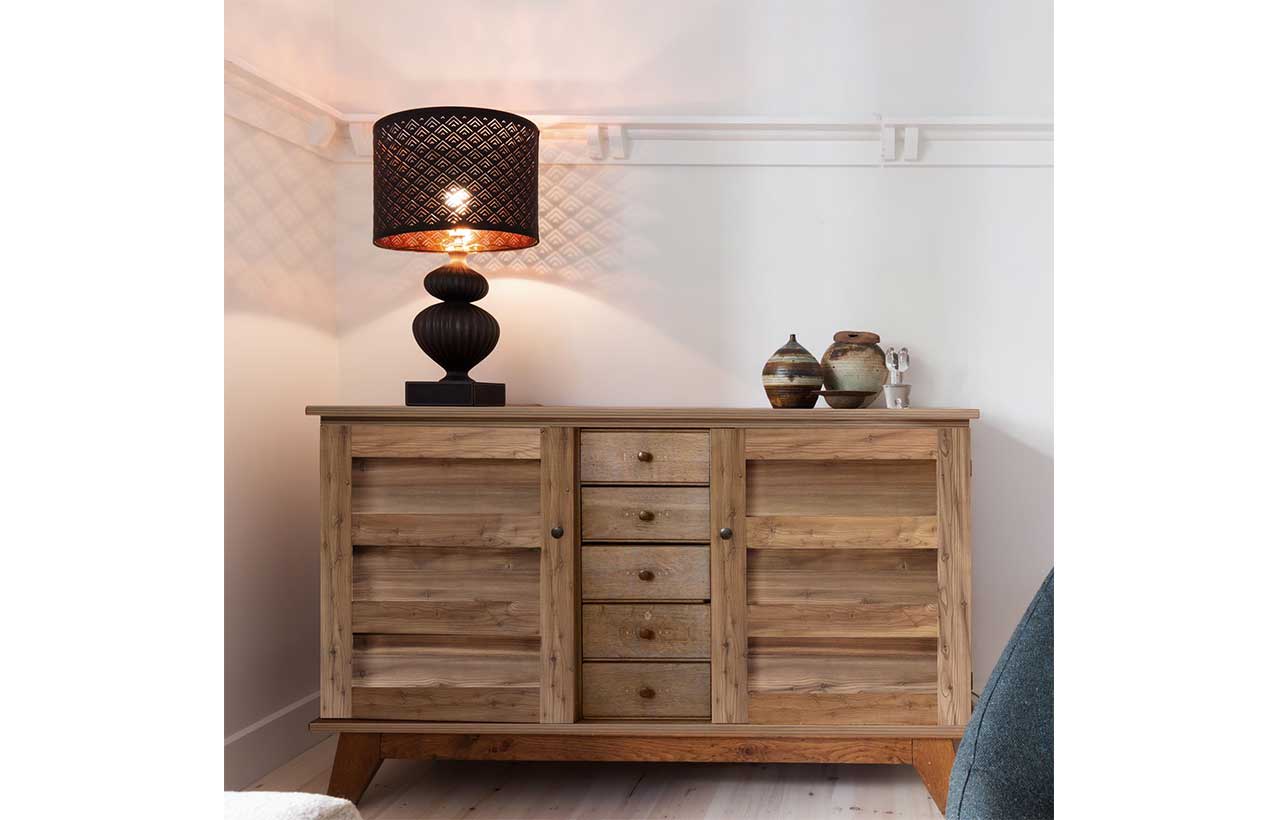 Duro's fumed wood veneers are India's first introduction of dark-toned wood veneers, satisfying designers' need to have a range of options in the bold contemporary aesthetic. This range of veneers is produced using controlled ammonia fuming technology and is a wood-darkening and grain-enhancing process for obtaining dusky veneers. This obtained fumed wood veneer is also known as smoked veneer.


Read More : Halonix : Determined to make Technology Available for Bottom Of The Pyramid
As technology improves every year, so should plywood. Like any other product, Duroply took the initiative to push the envelope of what plywood can offer to architectural enthusiasts and designers. This aim led them to invent Duro Plus, which is bigger, better, and superior to all that has come before in the plywood industry. It's ideal for complex architectural solutions that require jointless applications. It's easy to install, saves time, and is worth a buy.