Evolve India: Future of Art and Technology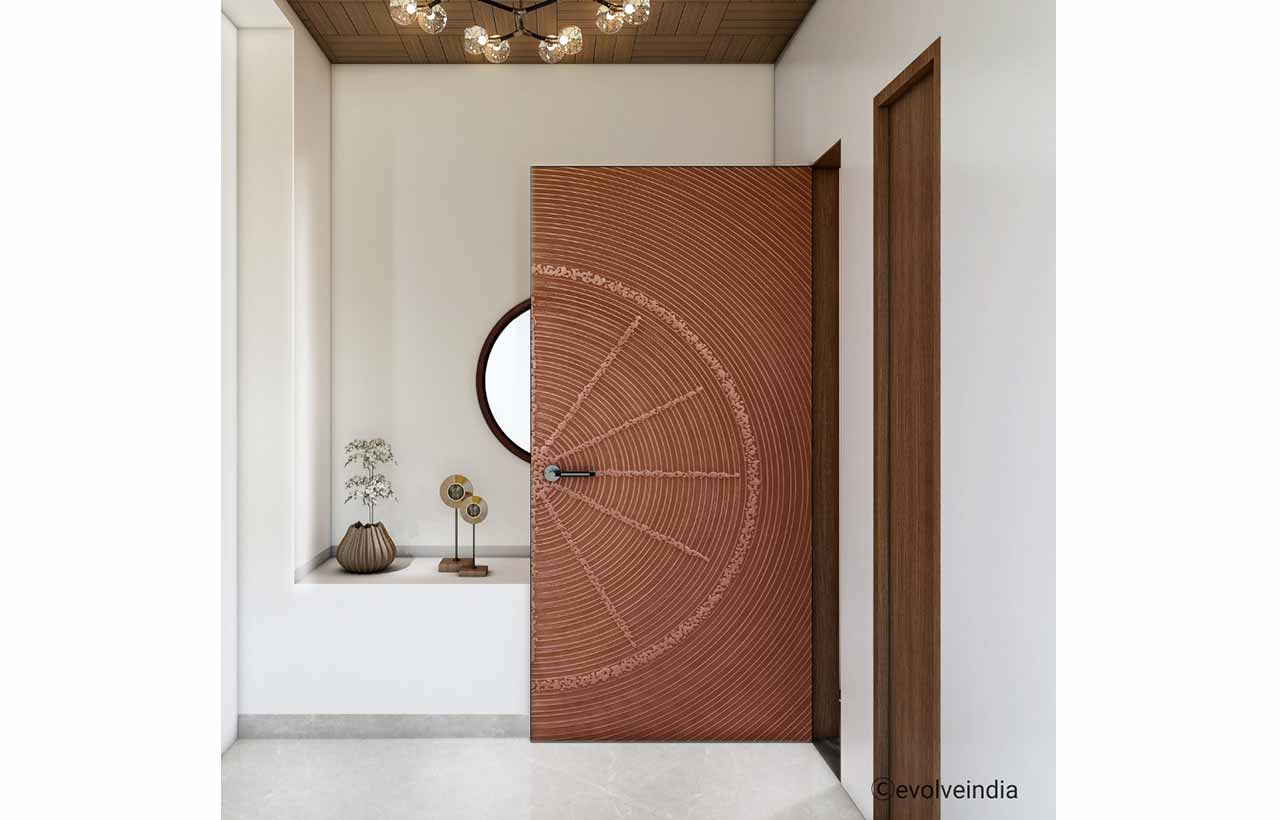 In the world of architecture and interior, Evolve India is well-known and well-established as a unique brand. Tell us more about it.
At Evolve we specialise in crafting wall panels, door skins, furniture, and floors using new-age building materials, like liquid metal, decorative concrete, and paintable rust. Our mission is to present the designers and end clients with pre-designed surfaces that are exquisite and unique to craft their homes with. At Evolve, you will find a wide array of surface designs--ranging from simple concrete wall finishes to intricate metal panels. Our design portfolio has a healthy mix of sober and subtle as well as bold and statement-making ensuring we have options for every design need. Having a space that reflects the personality of the people inside is vital to us. Hence, all our surface finishes and designs can be customised to fit the needs of the project. And cater to the designer and homeowner's vision.
We would like to hear about the insights of the duo of a father and daughter who believe that bringing technology and art together will be the path forward.
Gone are the days when manufacturing companies had the luxury of time on their side. We live in a fast-paced world where clients and designers want the best quality but with a quick turnaround time. And that's where art meets technology. A big part of our offering of artisanal wall panels is that we seek to provide you with bespoke designs without the long conventional time commitments. To make this possible, we work at introducing various technologies in our factory from machinery to processes to help optimise production timelines without compromising on the artistic finishes that are our USP. As technology progresses rapidly and borders become increasingly invisible, a long-term goal for us at Evolve India is also to have our virtual showroom that can be walked through using VR headsets. This will enable designers and clients to understand the look of the product and know how the design would look in their upcoming space making the designing process more effortless for all.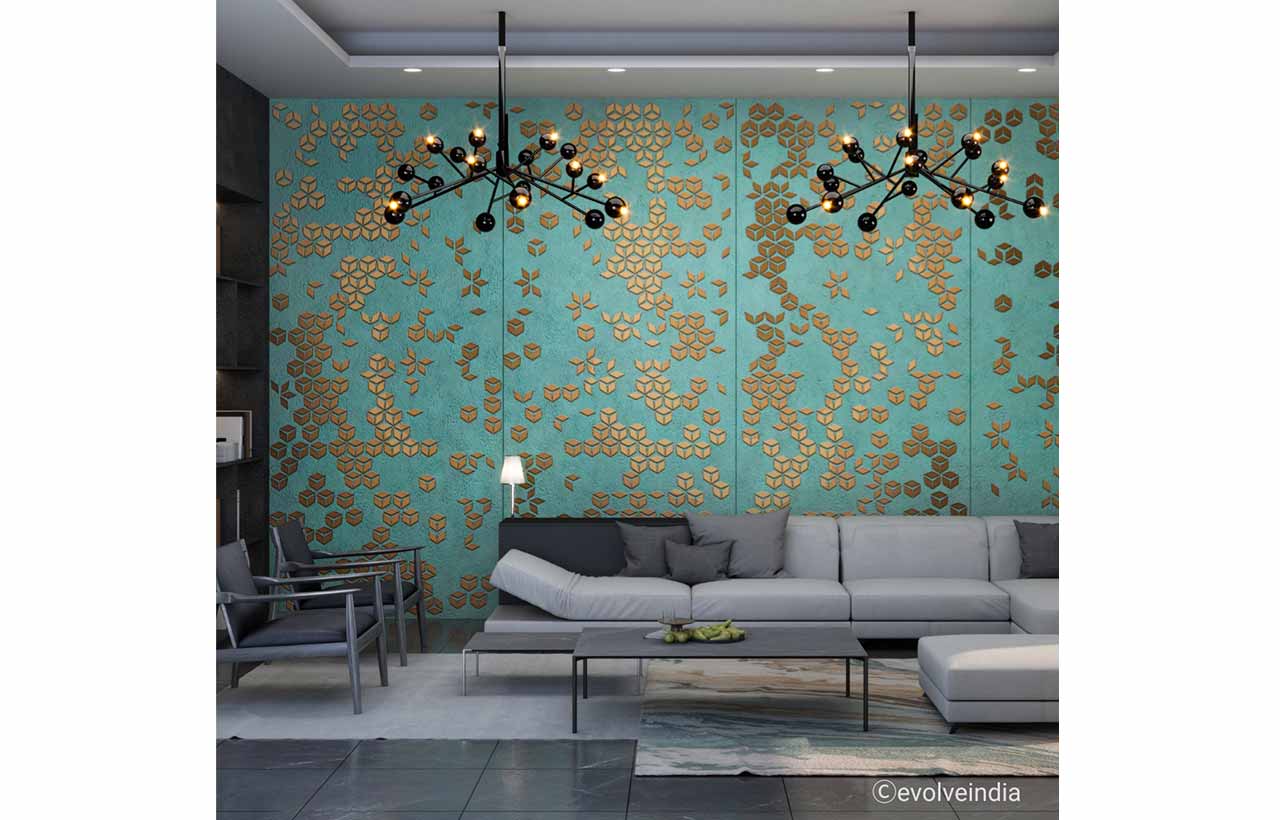 Can you represent the various notions behind the architecture and interior surface design products?
At Evolve, we believe in the philosophy that the future is bespoke. When no two individuals are alike, why should two homes or walls look alike? Our designer products are manufactured keeping in mind scalability, material mix as well as adaptability to various surfaces, making them extremely versatile in application with unique aesthetics. Our designs aren't limited by themes or trends, instead, you will find surface finishes that range from subtle to bold, minimalist to maximalist, and neutral to multicoloured. We've endeavored to craft a collection of surface designs to fit every kind of project and application. Be it interior, exterior, floors, or furniture.
When and how did your design process begin, and how did it unfold to produce such unique products?
We started out as a surface finishing company that has now transitioned into a surface design company. We realised that the vast possibility of designing with new age materials like liquid metal, concrete, and corten steel was unexplored. This ignited our minds to craft designs and explore surface finishes for the same. We started designing our own products within three years of launching, with the latest addition being our range of continuity panels that are great to craft accent walls and feature areas or corners.
Tell us about the latest creation you found particularly challenging, and how you addressed it.
Presently, we are working on a metal furniture line which is a work in progress, but have quickly realised how difficult it is to layer different metals. Since each metal has a different density, it can be challenging to design furniture that requires us to mix different metals to craft a collage of metal textures. This remains a challenge presently, and one we seek to solve soon through our continuous R&D processes.
Please tell us what varieties of materials, textures, and colour schemes are used to give a contemporary expression.
I think a good combination for any contemporary color palette would be using either gunmetal finish with white concrete or using oxidised brass with gray concrete. They would make for a great subtle on-the-eye combination with the right balance of subdued and highlight. A contemporary look can be achieved by pairing these materials with wood, marble, and glass.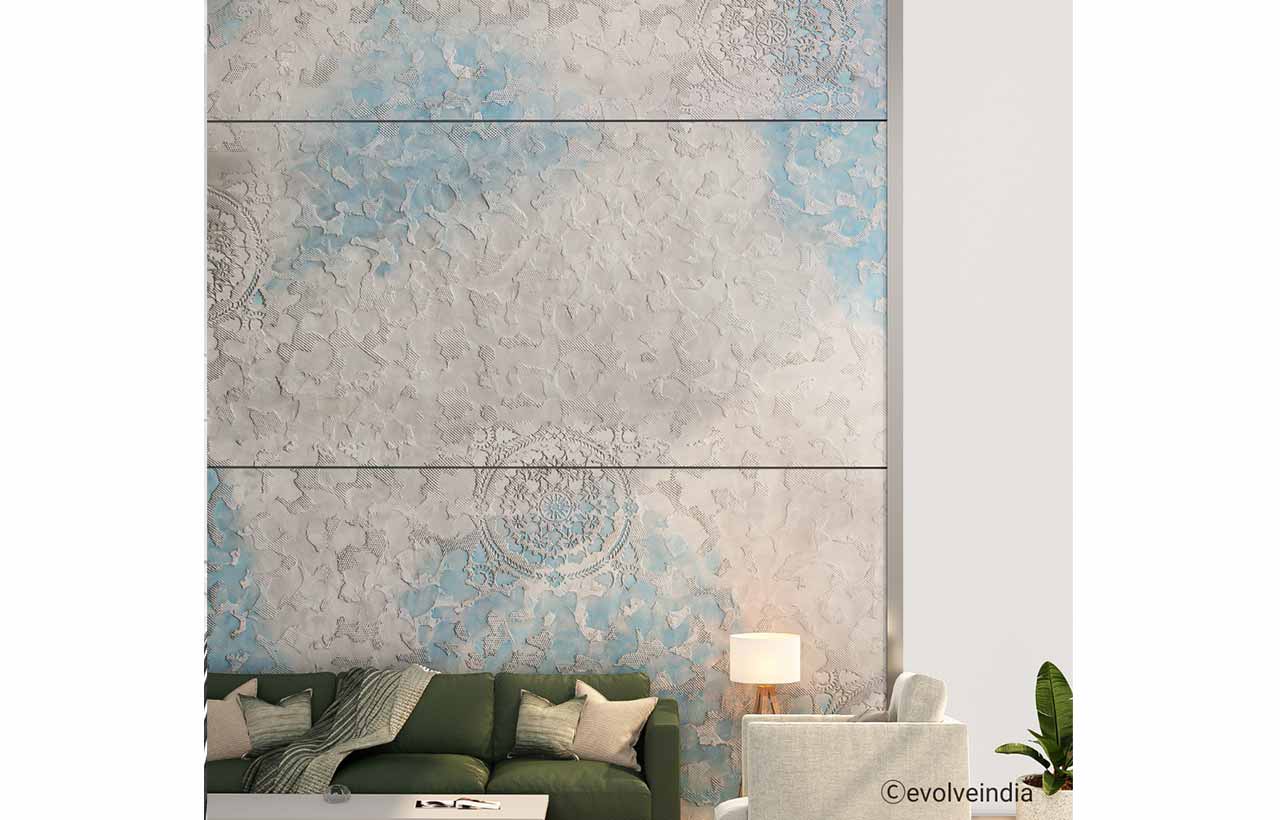 How does Evolve India aim to redefine the way metals and concrete are worked with?
Even while choosing a product from Evolve India's range, our clients can be assured that it's sure to be unique in its own way. Since all our samples are handcrafted, there is always a variation in every design, thus, making every panel distinctive in its own way. Besides this, we also offer customisation options even when a client chooses a design from our texture range. This gives one an option of tweaking the design to fit their needs while also achieving a bespoke surface design limited only to them.
To ensure sustainability and climate efficiency, what are the best ways to choose contemporary products?
We believe choosing eco-friendly products, like jute, concrete, and wood can make you a conscious buyer. Sustainable design practices can not only reduce the carbon footprint but also help in minimising waste, and reducing the utilization of non-renewable assets, thus helping in creating and maintaining a healthy environment. To achieve this, at Evolve India we manufacture our products using VOC-free materials. Other than this, all our materials have no shelf life, which makes it easy for us to use the extra material in the next project. Colours also play a huge role in sustainable design. For example, lighter colours reflect more light while rooms with darker walls and furnishing need more artificial light. It's not about choosing just one product with a sustainability factor. It's rather about integrating small things in the overall design process to create a space that is environment-friendly and also visually appealing.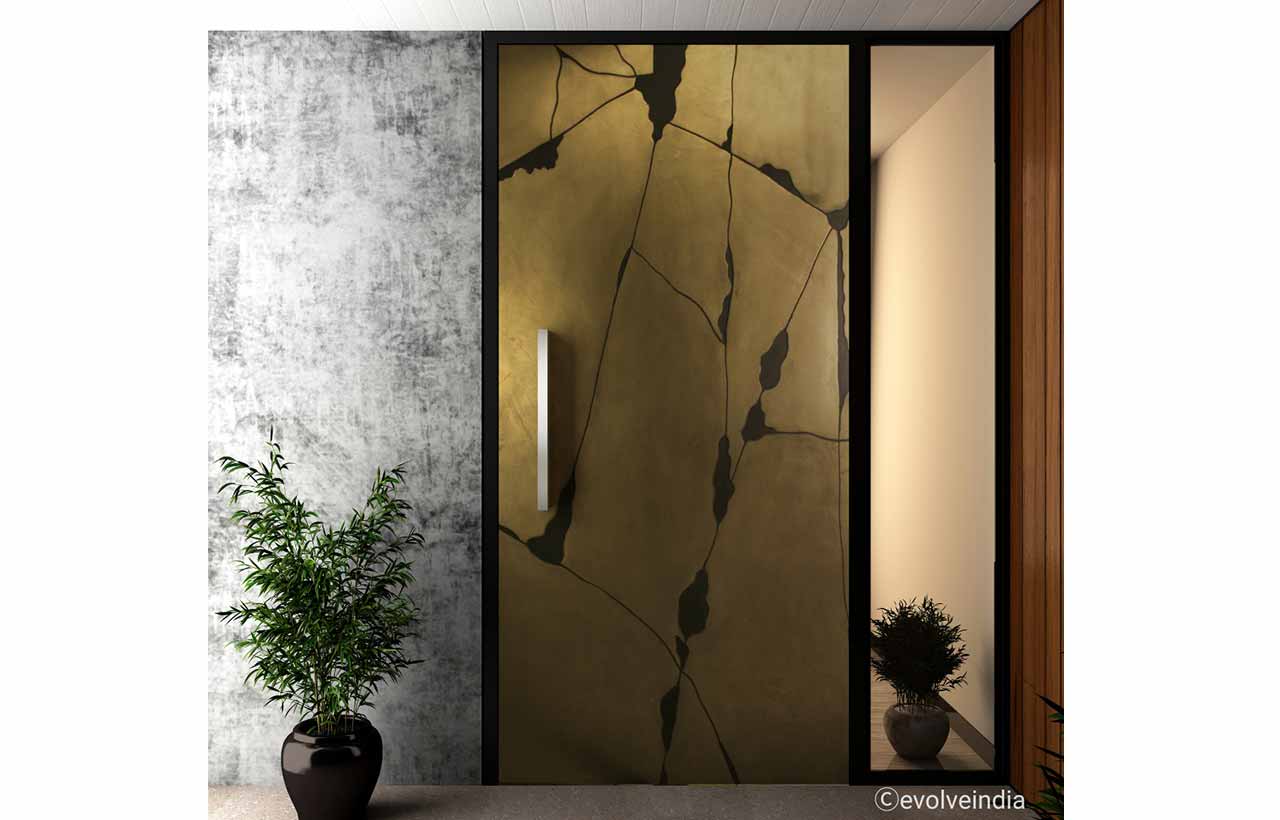 How do you envision your future projects and create a positive impact on society?
Our short-term goal is to include a range of furniture pieces in our existing offerings to enable clients to directly select a piece without having to go through the design process. While in the long term we wish to introduce liquid metal floors that can accentuate any interior projects with their unique aesthetics. Our goal has always been to make life easier for designers and end clients whom we work with. Hence help them "Evolve". With that in mind, we plan to keep introducing new designs that are accessible not just to the local but also to the international markets and help put India on the global design map.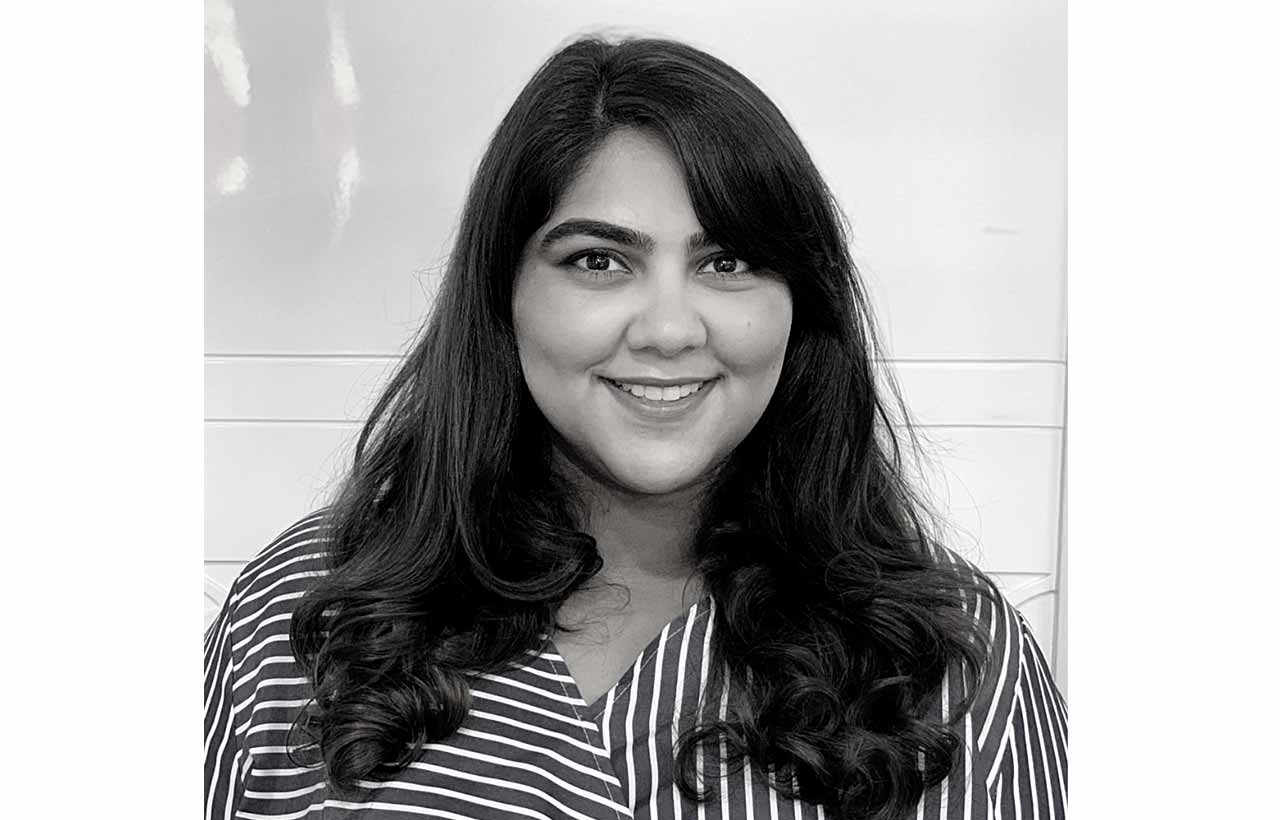 Established in 2013, Evolve was born out of a father-daughter's passion for all things of innovation. At the core of the company, we are prominent believers in homegrown talent and our aim is to take handcrafted artisanal interior products from local to global platforms. Himanshu Shah, a first-generation entrepreneur, has over 30 years of experience in the metals and surface coatings industries. As a father and daughter team, he and Krishika Shah strive to bring more innovative decor products to the world. A digital marketing enthusiast, Krishika serves as a one-stop-shop for all things communication and focuses on expanding into international markets. They believe that bringing technology and art together is the way forward.