I Ask Sakarni To Give Me New Targets: Mr. Kuldeep Chauhan, Chauhan Paints & Hardware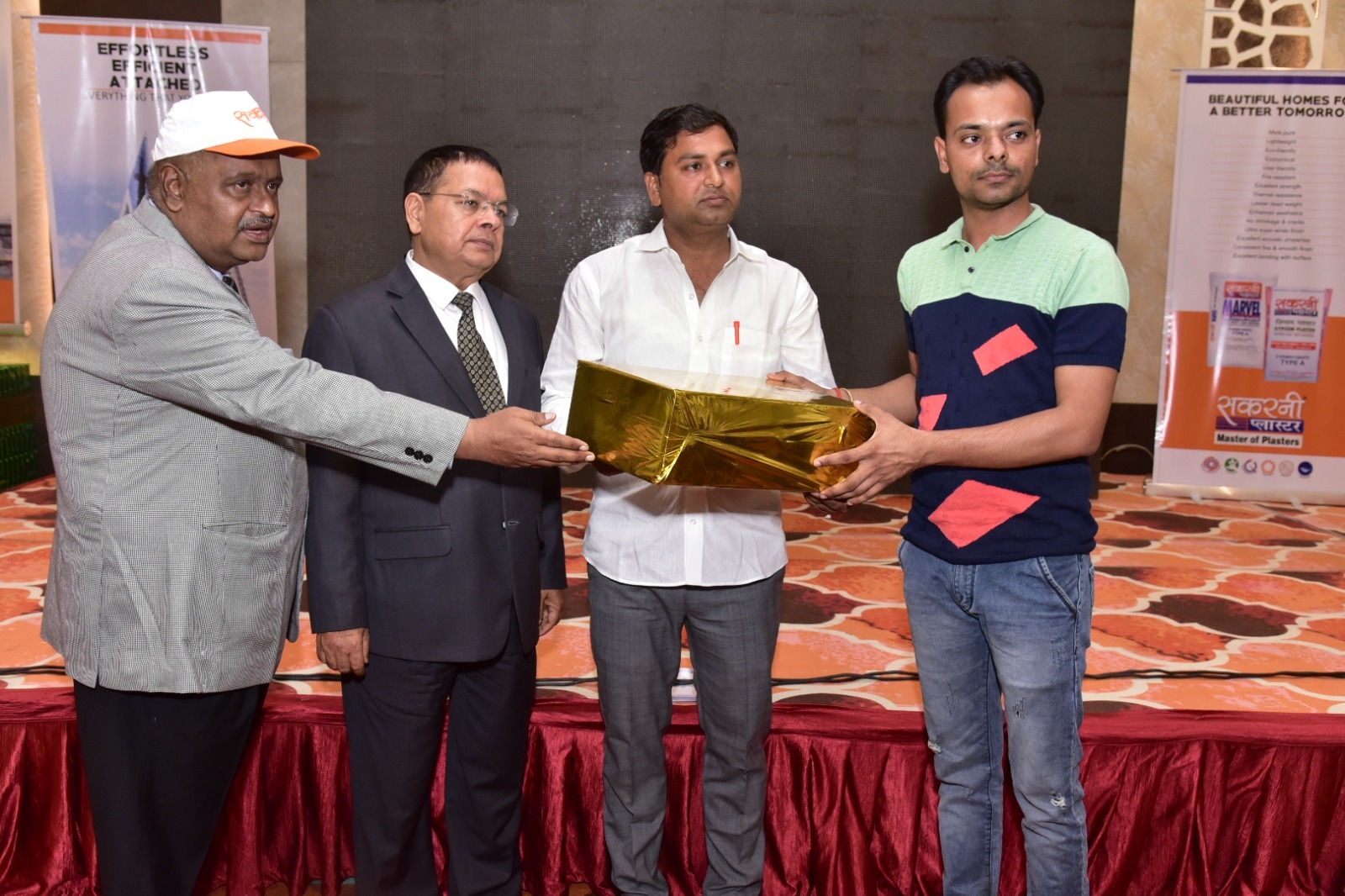 Mr. Kuldeep Chauhan--Owner, Chauhan Paints & Hardware--With Mr. Ashok Gupta, Chairman, Sakarni (second from left)
Mr. Kuldeep Chauhan--Owner, Chauhan Paints & Hardware, Aligarh—says, "I wanted to become a businessman from the very beginning. So, soon after my graduation in 2006, I started my business in Aligarh. I started it at a rather small level but I kept on working hard and expanded it gradually."

Then, in 2010, Mr. Chauhan was approached by Sakarni--the well-known manufacturer of premium quality Plaster of Paris, Ready Mix Plaster, Wall Putty, Joint Finish Compound, etc.--to join hands with them. He grabbed the opportunity. Since then, there has been no looking back for him and Chauhan Paints & Hardware.
Read More: It's Misconception Women Can't Do Well in Building Industry

He says, "My first order was 100 bags of putty. At present, Chauhan Paints & Hardware sells 300+ tonnes of putty every month. "

Besides, when he began his relationship with Sakarni he had no idea about the quality of the products but he realized in just three months of association with the brand that the quality of their products was too good. Buoyed he decided to cover the entire Aligarh region for Sakarni.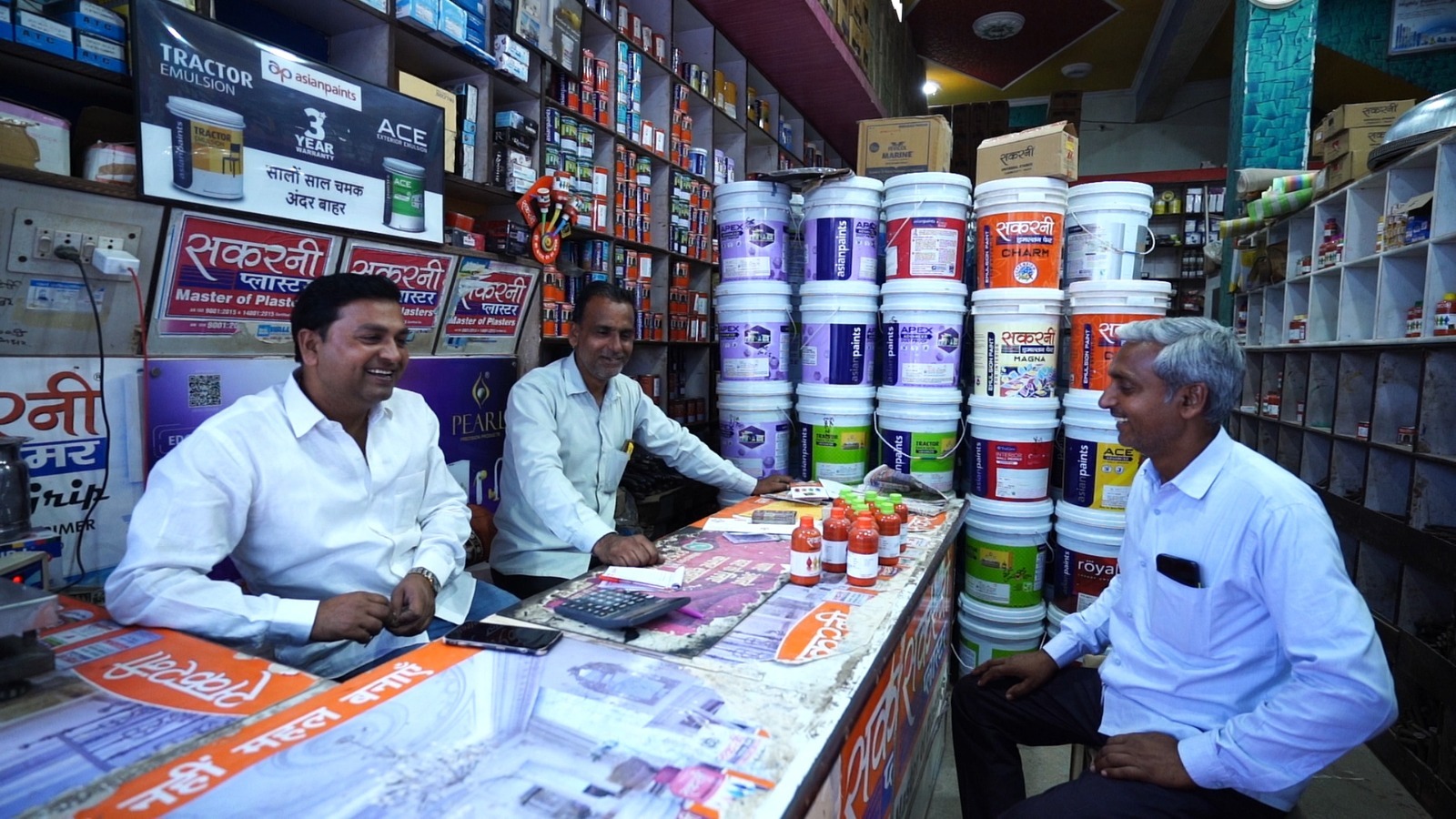 "Earlier, I didn't know that the response in the market would be so good," he says.

The brand trusted Mr. Chauhan and he didn't let them down. Behind the immense success of his business, the huge network of Sakarni is responsible, to a great extent, apart from; of course; his honesty and dedication.
When Sakarni launched their paints in the market, he started selling them as well in the market. "Today, the response in the market is so good that I ask Sakarni to give me new sales targets", Mr. Chauhan says.
Read More: Duroply Industries Limited: Driving Innovation through Thought Leadership

Praising the products of Sakarni further, he says, "Nowadays, almost all products of Sakarni—white cement, POP, and Putty are much in demand across entire Aligarh".

Today--thanks to Sakarni--Chauhan Paints & Hardware has a big network of dealers and business partners ask for Sakarni products more and more. Without a doubt, Mr. Chauhan's business is growing day by day. How beneficial business association with Sakarni can be seen by observing the way Mr. Chauhan's business has shaped up and expanded over the years after he started collaborating with the company.