Mr. Ashok Gupta Motivated Me: Mr. Vishal Agarwal, Vijay Kumar Agarwal & Company, Sikandrabad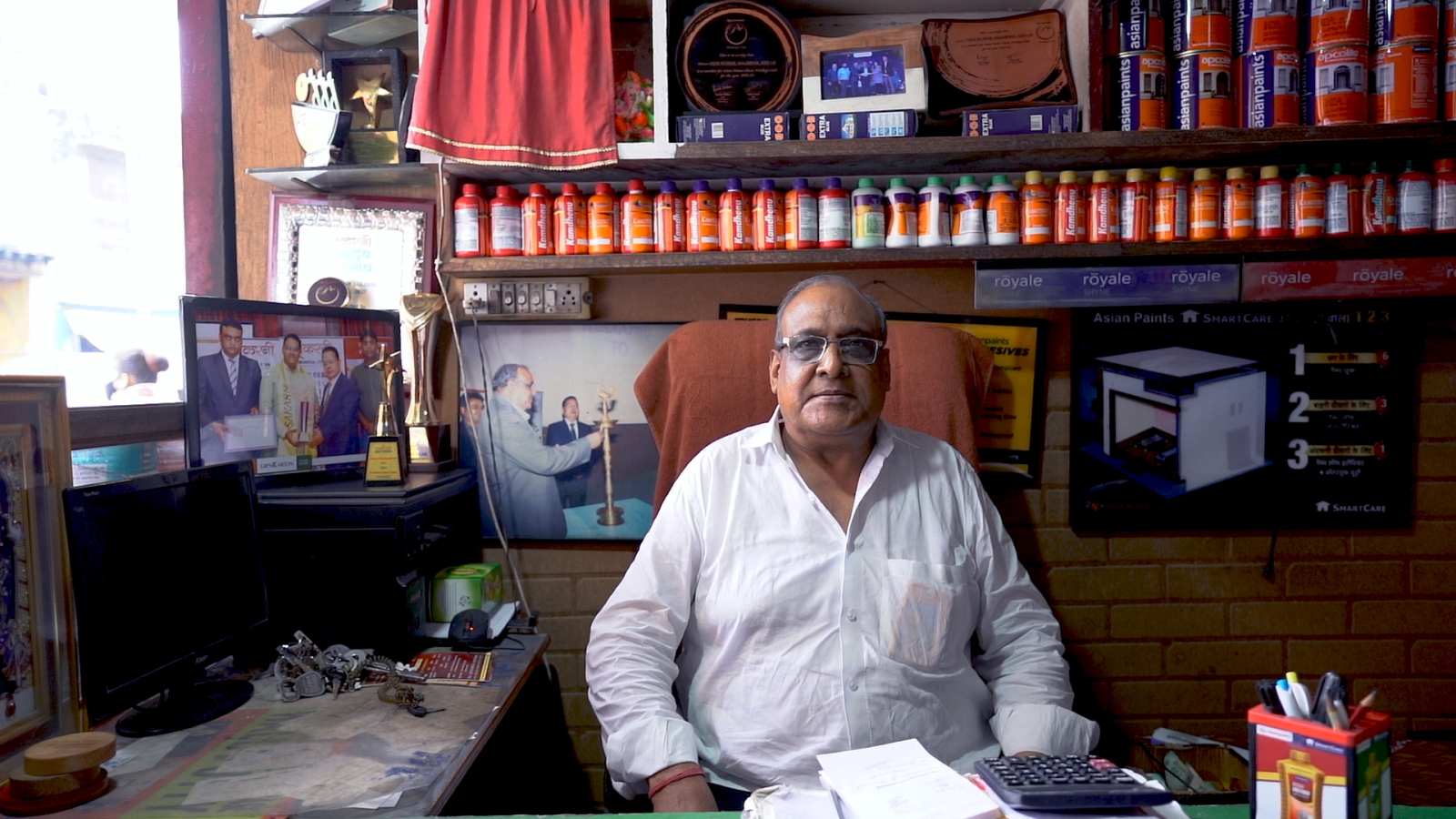 -- Mr. Vijay Agarwal --
Mr. Vijay Agarwal is the owner of the Sikandrabad (UP)-based Vijay Kumar Agarwal & Company. He has an experience of 24 years in the line. He inherited the business from his parents. He took it forward with his hard work and determination.
Read More: All Brands On 1 Side, Sakarni On The Other: Mr. Shubham Kansal, Anjali Enterprises, Modi Nagar

Earlier, Vijay Kumar Agarwal & Company dealt with mainly local products. But, when Mr. Vijay Agarwal got an opportunity to collaborate with the well-known POP and Wall Putty brand, Sakarni, he was very happy to do that. He says, "Presently, these two signature products of Sakarni are doing well in the market."

His son, Mr. Vishal Agarwal, joined the family-run business later. "I wasn't keen to do a job and wanted to take the family-run business forward. I did MBA to know how to do it. Then, I learnt a lot by sitting at the shop," he says.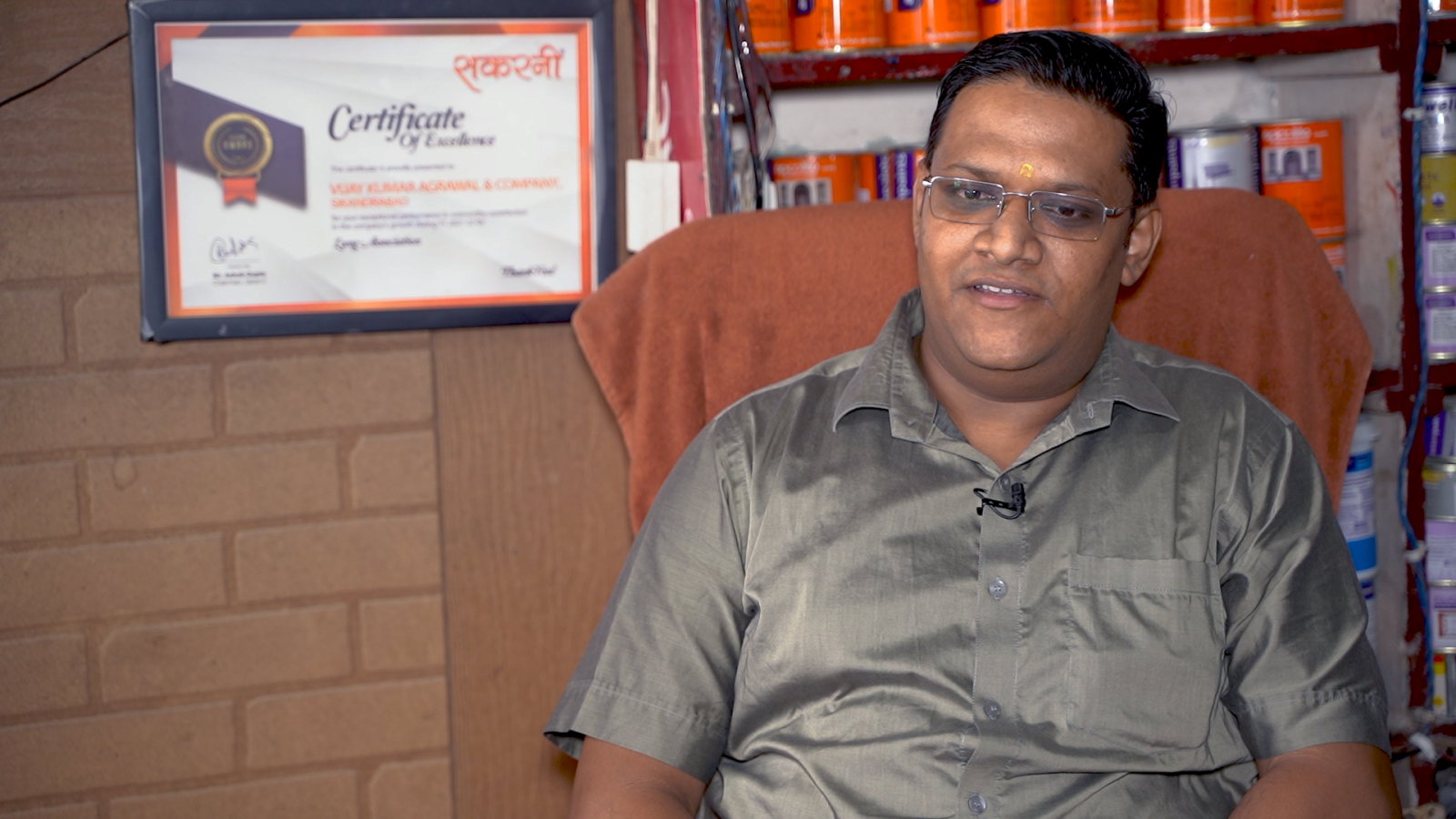 -- Mr. Vishal Agarwal --

Earlier, he was a little hesitant to place orders for Sakarni's Wall Putty product but with the growing demand--and support from the Sakarni management--he decided to take the plunge and move forward.

"Sakrni introduced Wall Putty somewhere in 2017-2018. We were hesitant at that time and so gave a small order for the product but Mr. Ashok Gupta—the Chairman, Sakarni--encouraged us saying we are with you in every way and will take back all unsold bags. We got motivation from him."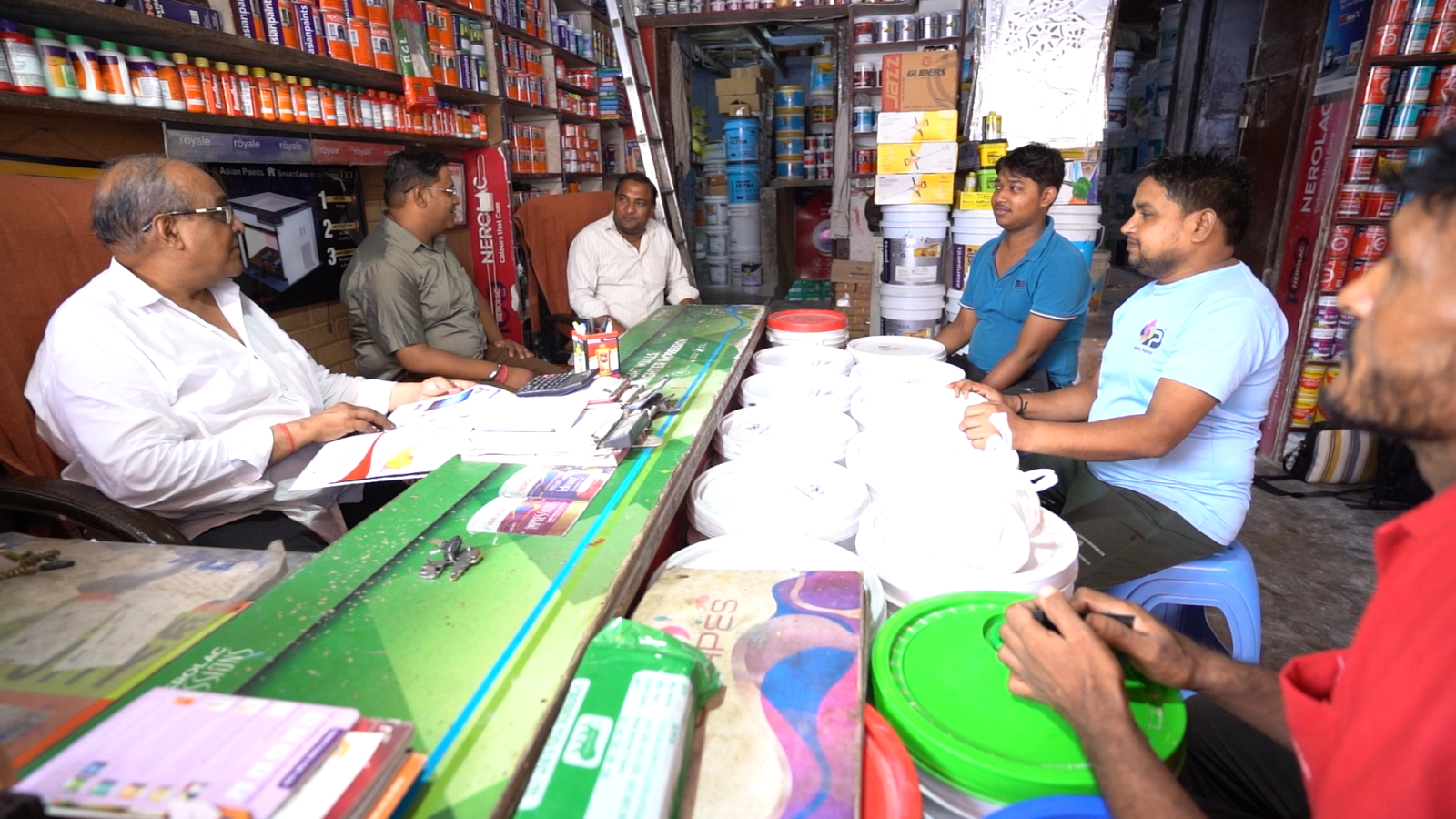 Mr. Vishal Agarwal adds, "At present, we are consuming products worth 3 vehicles and are planning to move to 5 vehicles soon. Today, we are supplying materials within a radius of 18 kilometers".
Read More: I Ask Sakarni To Give Me New Targets: Mr. Kuldeep Chauhan, Chauhan Paints & Hardware

Sakarni always fulfills the promises it makes. This is why most customers and dealers prefer the renowned makers of Plaster of Paris, Ready Mix Plaster, and Wall Putty.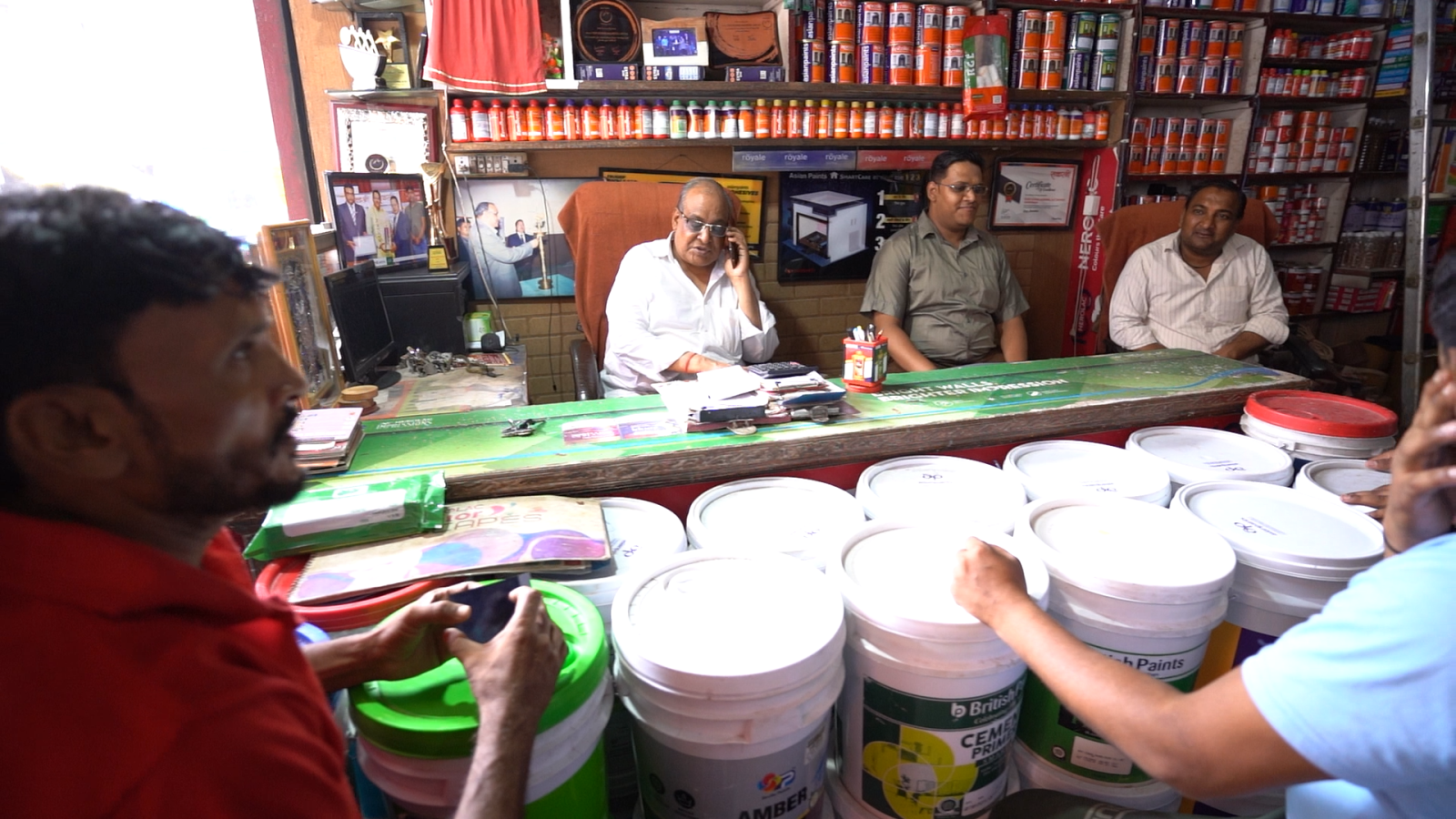 "We have been associated with 4-5 years with Sakarni and so far have no complaints against them," says a happy local contractor.