Sakarni Customers' Favourite Brand: Mr. Ramesh Chandra Barnwal, G.R. & Son's, Azamgarh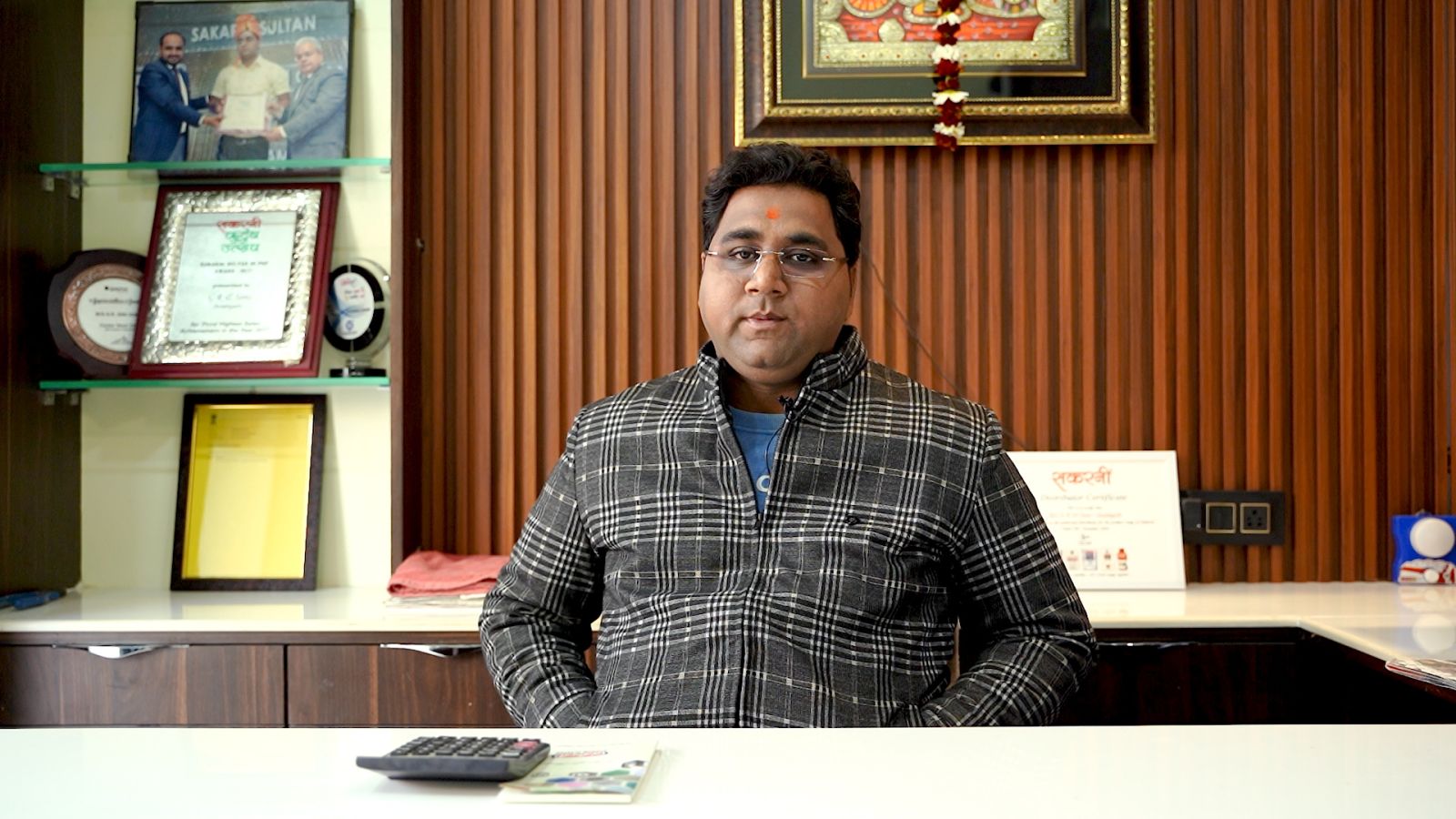 Mr. Nitesh Barnwal
Mr. Ramesh Chandra Barnwal—the proprietor of G.R. & Son's in Azamgarh--had a lot of difficulties and challenges earlier. He had no idea how to start his business after his brothers decided to part ways and start their businesses separately. Mr. Ramesh Chandra Barnwal chose Sakarni POP for his business and the well-known Plaster of Paris (POP) and Wall Putty brand pushed his business to great heights.

"We started the POP business after my brothers decided to go separately. There were many brands in the market but I decided to work with Sakarni," he says.

Indeed, there are numerous brands but there is no brand, like Sakarni. Sakarni's POP is the first choice of customers.
Read More: Mr. Ashok Gupta Motivated Me: Mr. Vishal Agarwal, Vijay Kumar Agarwal & Company, Sikandrabad

"Sakarni is the favourite brand of customers. So, we chose it," he says.
Mr. Ramesh Chandra Barnwal's son, Mr. Nitesh Barnwal, is today managing the business started by his father.

"We kept on working hard and Sakarni stood by us. We distribute Sakarni's products across the entire Azamgarh. We do both retail and wholesale dealing. We cover a radius of 50 kilomteres, and serve 10-12 small dealers and 50-60 contractors."

Gulshan Kumar, a local contractor, says, "From the beginning, I have been associated with G.R. & Son's and have been using Sakarni POP for the past eight years. The products of Sakarni are good and so we use them."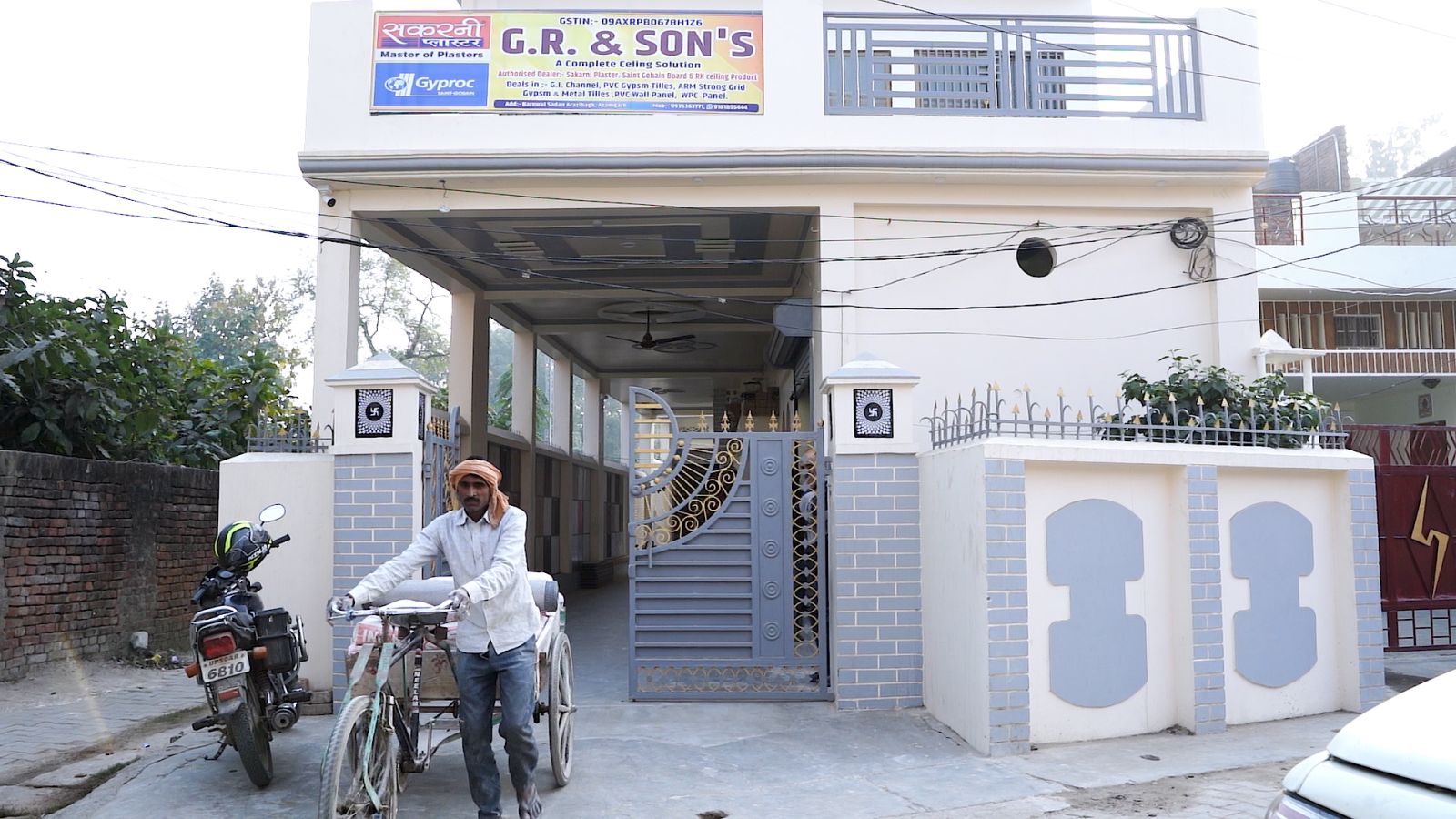 There is a common problem with most new businesses: they place modest orders in the beginning and the result is less sales. But with Sakarni, there is no such issue as their products sell fast.

No wonder, today, G.R. & Son's is one of the biggest names in the business in Azamgarh. They are one of the top 10 dealers in the entire UP. Sakarni has felicitated them.
Read More: I Ask Sakarni To Give Me New Targets: Mr. Kuldeep Chauhan, Chauhan Paints & Hardware

Mr. Nitesh Barnwal says, "When we started with Sakarni, many brands approached us but my father says that whichever brand you choose to associate with for business, take the association forward forever. The company also didn't leave us. Today, we have an 11-year business relation with them. In 2017, Sakarni felicitated us with the 'Sakarni Sultan in POP Award 2017—the 3rd highest sales achievement in 2017'."

G.R. & Son's knows that with Sakarni their future is bright.