Siedle-Powered JUNG Door Communication Elevates Door Communication To 'A Different Level'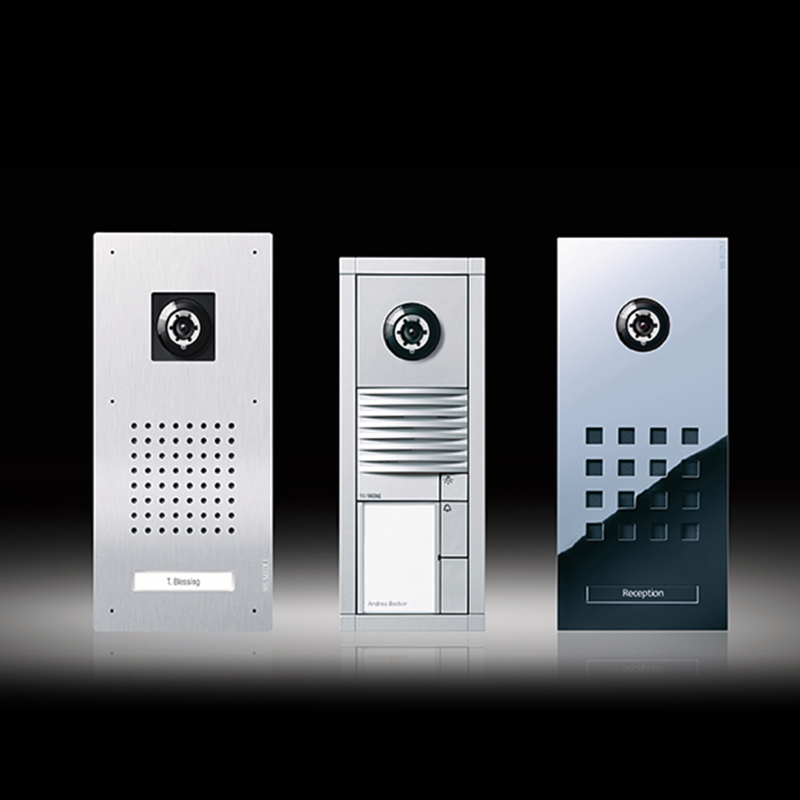 JUNG--the well-known technology-based German company--offers futuristic indoor stations for door communications in the high-quality JUNG switch design. It can be installed vertically or horizontally, in either one frame or separated from each other, to fulfil your specific requirements. Indoor stations are available in both the LS and A design range.

Thanks to their functionality and visual impact, these indoor stations from JUNG are rather inspiring. They are available in several designs, and courtesy of their modular construction, they are tremendously flexible as well.

It's possible to mount together video, audio and push-button modules in either multiple frames or separately in single frames. Together with the wealth of JUNG design ranges, you get a wide range, in terms of material, colour and shape.

JUNG Joins Hands with Siedle

When the skill of two specialists comes together, there's no end to the emergence of new options.

Read More: JUNG is more than just a home automation and technology-driven company: Nishchal Saxena, Managing Director, Jung India

As a renowned authority on building system technology and attractive switch design, JUNG has joined hands with Siedle as an expert in door and building communication. The systems for outdoor, system extensions, like, for instance, letterboxes, access control and lighting, are provided by Siedle, which, together with the indoor stations from JUNG, are well-suited to each other through the In-Home bus.

While Siedle gains access to the world of switches and KNX building technology, JUNG depends on the experience and ground-breaking powers of Siedle. As part of this cooperation, JUNG and Siedle offer electrical installations--ranging from switch systems, appropriate indoor stations and building automation with KNX through to the entire range of Siedle door communication systems.

These include apps, the Scope mobile video communication station, and system extensions.

Full Door Communication System

• Video indoor station

You can revel in a wide range of functions that may be run with ease. As soon as the bell rings, the door communication display turns on and you can easily know who is at the door. Importantly, manual activation is also possible at any given time. You can adjust the glow and the colour to suit specific light situations.

Read More: Greenpanel Industries - Aiming High with 'Nayi Soch Nayi Disha'

• Audio indoor station

Courtesy of the outstanding condenser microphones, the audio indoor stations offer incredible sound transmission – helping visitors and residents to talk with no disturbances whatsoever. Further, the light and call-silencing functions are freely configurable and allocated. And, you may also select the orientation the indoor station is laid out in--either horizontally or vertically.

• Standard audio indoor station

Flexibility defines JUNG's standard audio indoor station, chiefly with its solid design with an optional design frame. It also has big buttons with clear symbols. This makes operation such a simple task. You can individually regulate the volume of the intercom system in as many as five levels.