An Intimate Conversation with Architectural Journalist Apurva Bose Dutta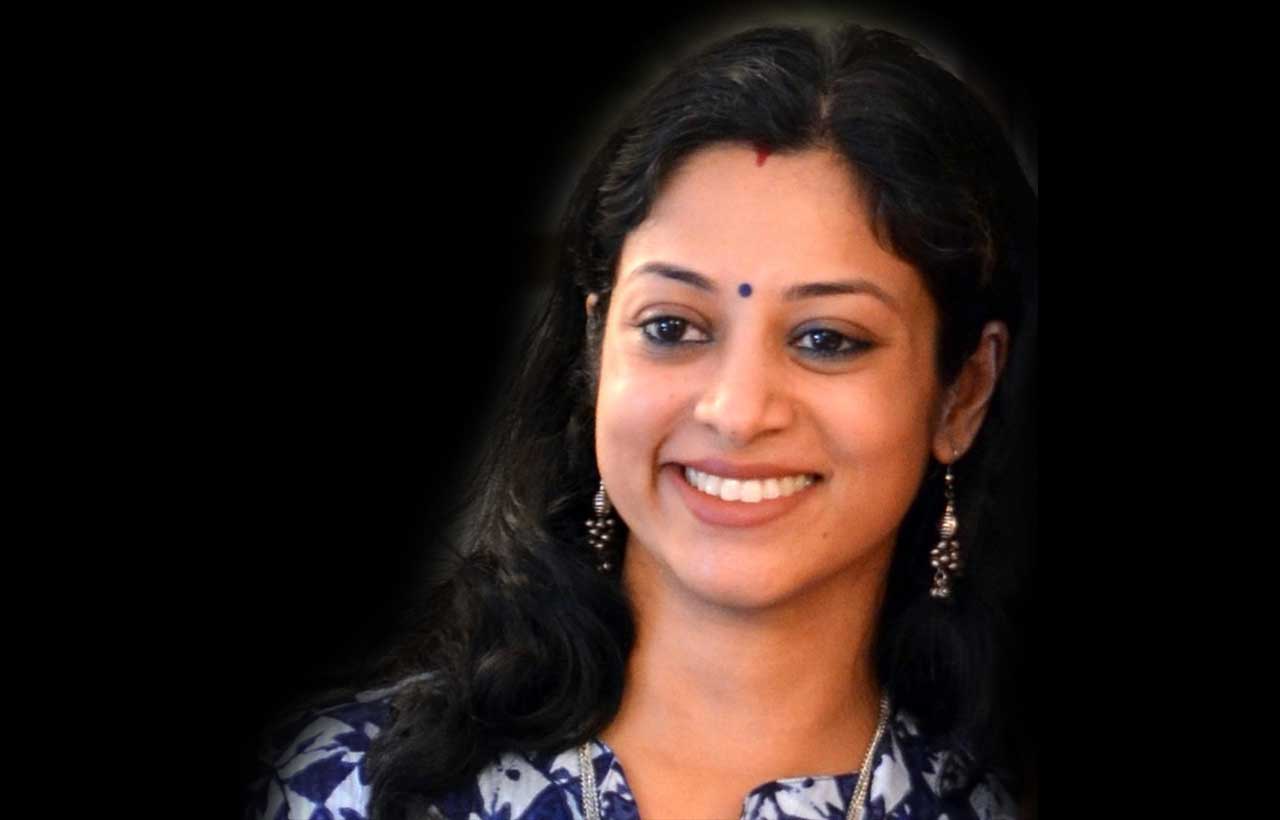 Whether you're a fellow architectural enthusiast seeking deeper understanding or a writer intrigued by the intersection of disciplines, this BMR interview holds promises of inspiration and insight. So, check out our latest interview as Ar. Priyanshi shah traverses the corridors of creativity and explores the foundations of architectural storytelling with the esteemed Apurva Bose Dutta – Author, Architectural Journalist, Curator, Editor, and Educator.
An alumna of the Chandigarh College of Architecture, Apurva's professional journey of 18 years has seen global collaborations with architecture-design multimedia publication houses, firms, organisations, and institutions. Recognised for her pioneering work in architectural design writing in India, Apurva works at the intersection of architectural design writing, curation, critique, discourse, communications and thinking.
Architects are visual artists who represent artistic endeavour in various forms. Can you describe how your passion for writing changed how you viewed architecture?
Architectural writing is not merely the act of writing about architecture but also discussing, reviewing, and visualising architecture and design. By virtue of architecture being a constant part of our lives, writing on architecture can also translate to writing about life.
Read: Vaissnavi Shukl: A Visionary Architect
My understanding of architecture has evolved over the years– possibly a signal of growth and being able to blur these boundaries between architecture and life. As a fresh graduate in 2005, I viewed it as a profession focused on building spaces. But the more I perceived architecture through words, I realised architecture is an emotion that slides and stays into your life without making itself evident. Effective architecture doesn't stand out but blends with our lives, routines, and surroundings.

Architectural writing expects us to read and research, interact with people worldwide, drive conversations, and be acutely aware of the emotions of spaces, their tangibility and intangibility. It has, thus, contributed to my awareness of how spaces and buildings--knowingly or unknowingly --impact our quality of life. Based on my engagements in architectural writing, I comprehend architecture as a discipline that affects the quality of living through its spaces, materials, or emotions.
In your opinion, does it make sense for an architect to develop a narrative for their building which allows users to gain a deeper understanding of it?
Architecture is storytelling, so architects will always desire to develop a narrative for their designed spaces. This narrative should ideally be envisioned considering the context and the function for which the space is developed. Every space and design element reveals a story, and it's up to every architect to create it. Architects should strive to design narratives that are visual and emotional in their expression and representation.
Architecture is powerful when users inhabiting these spaces can decode the stories themselves. Besides understanding their immediate space, in terms of its function and connection to the neighbourhood, the users should also be able to align with the design's social, cultural, and economic response. It can become life-changing when the users can sense the narrative and the architects' intentions and further adapt the spaces to give a deeper meaning to their lives beyond what the architects envisioned.
What are various initiatives you worked on to promote architectural writing as the new age expression of architecture?

Jules Renard, a French author, once said, 'Writing is the best way to talk without being interrupted.' However, apart from communication, writing also becomes a tool to augment our research, thinking, interpretation, analysis, and expression skills, thus, opening doors to many avenues impacting architecture. I haven't been actively promoting architectural writing as the new age expression of architecture because writing in architecture has existed for ages.
Our knowledge of architecture over centuries is also attributed to written literature. I have been more focused on creating consciousness of how writing can impact architecture, how it should be a mandatory part of an architect's kit, and how it should be pushed to translate into a mainstream profession.
I deliver lectures and orations globally on academic and professional platforms to convey the above messages. I have also curated competitions, conferences, and discourses where communication becomes an integral medium to discuss architecture. Through workshops, masterclasses, and an online six-week course, I have consistently offered training in architectural design writing to professionals and students.
Apart from this, through the books I have authored and curated and my global collaborations with architectural publications houses, firms, educational institutions, and organisations, I have been working towards multifaceted endeavours in writing, communication, and curation.
You have written the following books "Architectural Inheritance and Evolution in India" and "Architectural Voices of India" which have gained worldwide recognition. Can you share your journey about writing a book (inspiration, motivation, collaboration)
I debuted as an author in 2017 with Architectural Voices of India and have recently come up with my second book, Architectural Inheritance and Evolution in India. My first book features 19 prominent architects from India, bringing them on a platform where they assume the role of philosophers and literary giants.
My second book pivots on architecture, families, and India and features 10 acclaimed architectural families from India and their 44 architect family members. The narrative extends to how architecture impacts familial bonds and how families impact architecture. Through the lens of the families, one reflects on architecture and the transformation in its circumstances, understanding and approach in the past seven decades.
Both books have been a natural progression of the awareness of the state of architecture and architects I gathered in my architectural writing and journalism career. The inspiration for writing them was to unearth themes that require attention and discussion but have escaped the limelight for some reason.
Writing and curating a book could easily be one of the ultimate aspirations of an architectural writer– it doesn't only offer a unique fulfilment but also a holistic learning experience, in terms of research, writing, editing, proofreading, interacting, and communicating with the subjects of the book, overseeing layouts, marketing, and publishing.
Books require enormous time, patience, and focus. For both of my books, I have worked independently with publishers. Apart from the above learnings, I have also independently coordinated with all the architects featured in the book, allowing me an opportunity to have profound interactions with them.
Can you briefly describe how one can build a career in architectural writing?
Architectural writing is no longer an uncharted territory as it was years back when I stepped into the field. However, it's still not mainstream, and hence one must explore opportunities, as well as one's research, writing, and editing skills. Don't be very rigid in defining its scope and opportunities to experiment--especially in the beginning years of the career. There is much incidental learning in architectural writing, and one should be able to implement the gained knowledge through different mediums.

I've never limited myself to a single source or media to acquire writing ideas. While networking and reading (stuff connected to the industry and beyond) help to increase my awareness, I also prefer to be attentive while I go about my daily life. If anything piques my interest, I study it, delve deeper, and determine how this concept might make a difference in the field.
Thus, networking with people from and beyond the industry who connect to architecture is mandatory. General awareness is also crucial as that can help architectural writers understand diverse perspectives and contexts in architecture and form an opinion of its past, current, and future state.
As a professional, you have worked with multimedia publishing houses, firms, and educational institutions related to architecture, design, and building in India and around the world for 18 years. How do you feel about it, and what are your future aspirations?
I feel blessed to have travelled this journey of an architectural writer who experiences spaces, buildings, and people as a commoner, views and analyses them through the eyes of an architect, and expresses them as a writer, author, editor, curator, and someone interested in communication.
I have always enjoyed exploring the fields of architectural writing, journalism, communication, criticism, and curation. I hope to continue to advocate their relevance at all platforms, provide training in them, as well as step into new endeavours that can further validate the relevance of the field.