In Conversation with Viorel Acsinte, Nishant Upadhyay from Dharatal
Viorel Acsinte & Nishant Upadhyay are founders of Dharatal, an Indo-European design collective with a focus on local communities, their heritage and landscapes. Here is an exclusive BMR interview with Dharatal's team, featuring an in-depth discussion of conservation, culture, climate, and ecology through a varied variety of activities, spanning from design to policy-making to speculative study. Throughout this interview, we'll explore the fascinating realm where artistry and functionality collide to shape the physical landscape around us.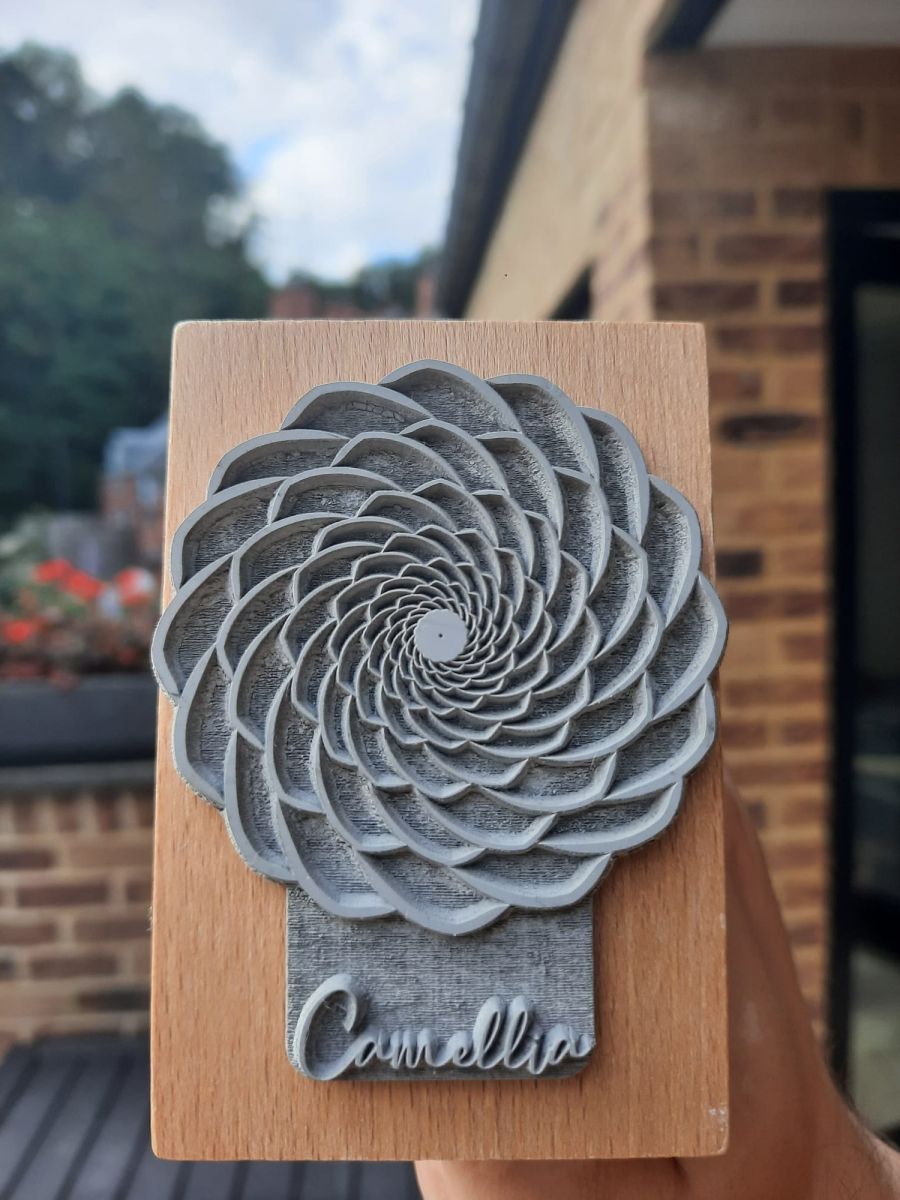 Priyanshi Shah: Dharatal presents a novel viewpoint on contemporary architecture. What sets this organization apart?
Viorel Acsinte and Nishant Upadhyay: Dharatal's work, although contemporary, is still very much rooted in local culture and context, traditional materials and technology. We are a trans-disciplinary practice that engages various experts from across the country and the globe to harness different ideas and perspectives, which will be reflected in our projects.
We are involved in a diverse range of work ranging from drafting national policies to designing bespoke roof tiles in terracotta, and we want to keep doing that with a clear focus on climate action. In our design and conservation undertakings, we want to continue creating innovative carbon-negative contemporary designs using state-of-the-art technology while heavily drawing inspiration from local culture and context. In other words, we are a climate and culture atelier trying to bridge the gaps, in terms of research on the subject and its applications.
Priyanshi Shah: How does the Studio practice's approach to design connect with your own?
Design and conservation, despite being challenging professional courses, eventually provide immense creative fulfilment. Every project is an opportunity Viorel Acsinte and Nishant Upadhyay: to learn and grow within the constraints and challenges that it presents. Architecture teaches resilience and the ability to think critically and solve problems.
It offers endless possibilities and results in significant impact. We rather think about architecture in terms of frame and content. The frame is the architecture; the content is all life around. The two can't live without each other and are in endless tension with each other with a certain dichotomy and the challenge we take up in the studio is to maintain a genius loci in a project--from inception to implementation.
Priyanshi Shah: Can you share innovative/conservation projects as a design and development agency to understand case-specific solutions?
Viorel Acsinte and Nishant Upadhyay: Dharatal was commissioned by The Belgian Chapter of the Indian Trust for Rural Heritage and Development (ITRHD) Belgium in 2016 to design a Visitors' Center for the Royal Gardens of Rajnagar (Madhya Pradesh) and revitalize the produce gardens around it. The agrarian landscape conservation project was already being led by us.
The design requirement involved a structure in the Pateriya ka Bagh, where the Kothi had broken down but the temple still stood. Since the Visitor's Center will be the first stop to the many gardens in Khajuraho, it was carefully designed to respect the existing historical structures in the garden while also retaining the proportions of the local Bundeli architectural style.
The challenge was to design a building which has a Bundeli soul, with a contemporary appearance; constructed using the old lime construction techniques, but with modern details. The elevation of the Kothi is simple with minimal elements. The proportions and projections of the old kothis have been retained sans decoration. The intention was not to create another copy of the old kothis but to encourage curiosity to go and visit the historical structures in Rani Bagh and the other gardens.
Various elements of the 18th and 19th-century Bundeli architecture have been incorporated into the design. One of the unique features of Dharatal's architectural intervention is the three jharokhas (balconies) in the kothi. A modern portrayal of a jharokha has been added above the roof level on the wall. It's contemporary in its construction and appearance but has the same volume as a typical bangaldar jharokha seen in the older kothis.
Read More: Chhail Khalsa: Bridging The Gap between Traditional Craft and Modern Technology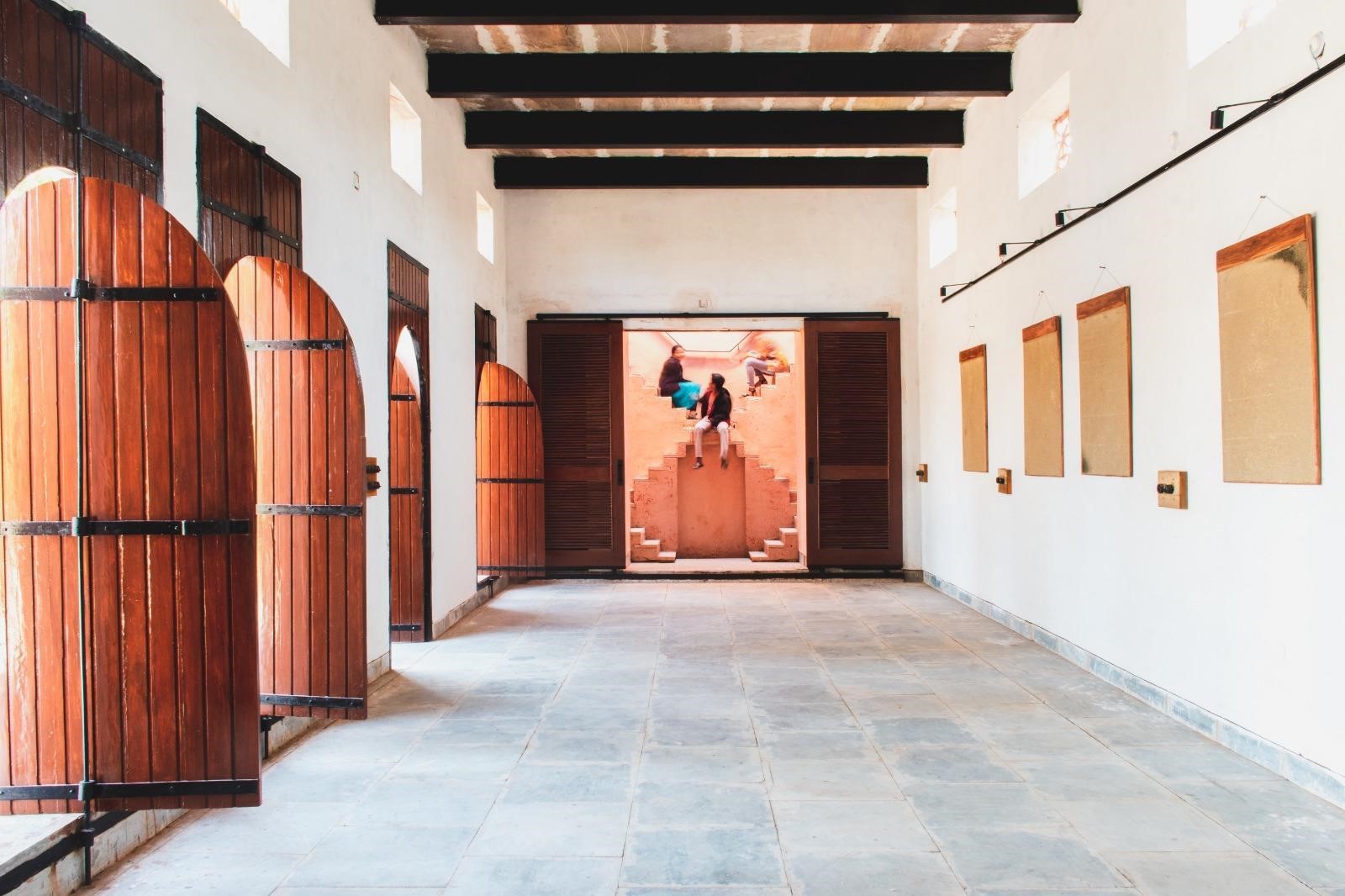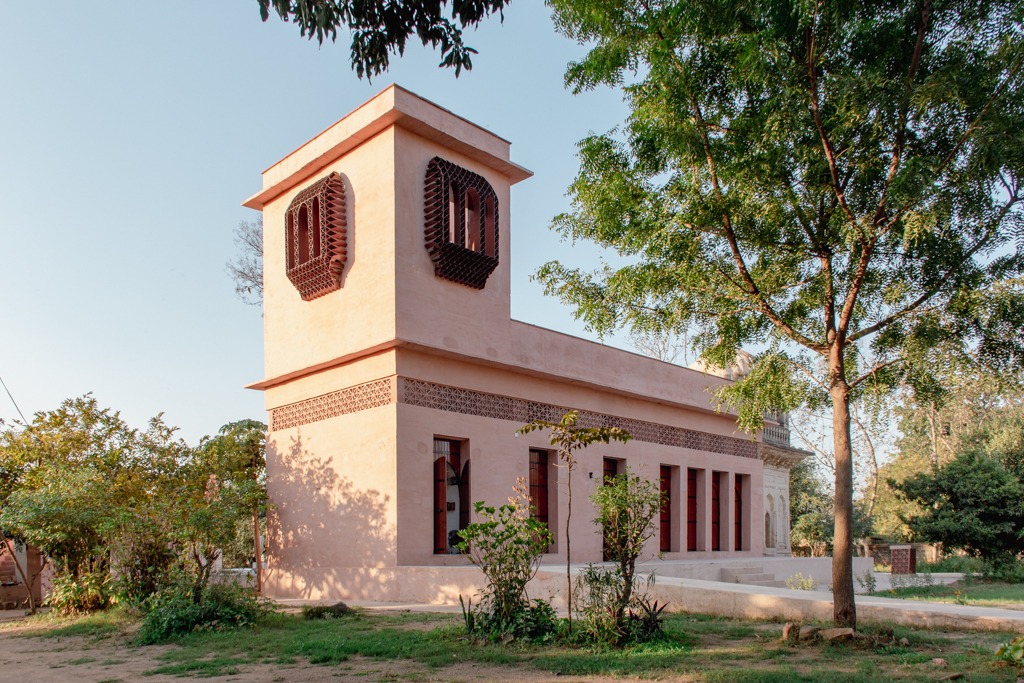 Priyanshi Shah: What steps do you take to balance the current demand for growth with your efforts to preserve and interpret local cultural and traditional knowledge?
Viorel Acsinte and Nishant Upadhyay: We try to encourage and educate all our clients about employing sustainable practices throughout the projects--be it during the design stage or execution. Using building materials that are locally available at the site and the immediate context is always preferable. We also propose the adaptive reuse of existing structures, historical or not, to meet the contemporary demands of people. This helps make the best use of resources that are already utilized, therefore reducing the embodied energy of a project.

Priyanshi Shah: What are the ambitions and strategies for creating a sustainable future in your studio Dharatal, which has a wide network of current projects in and around India as well as abroad?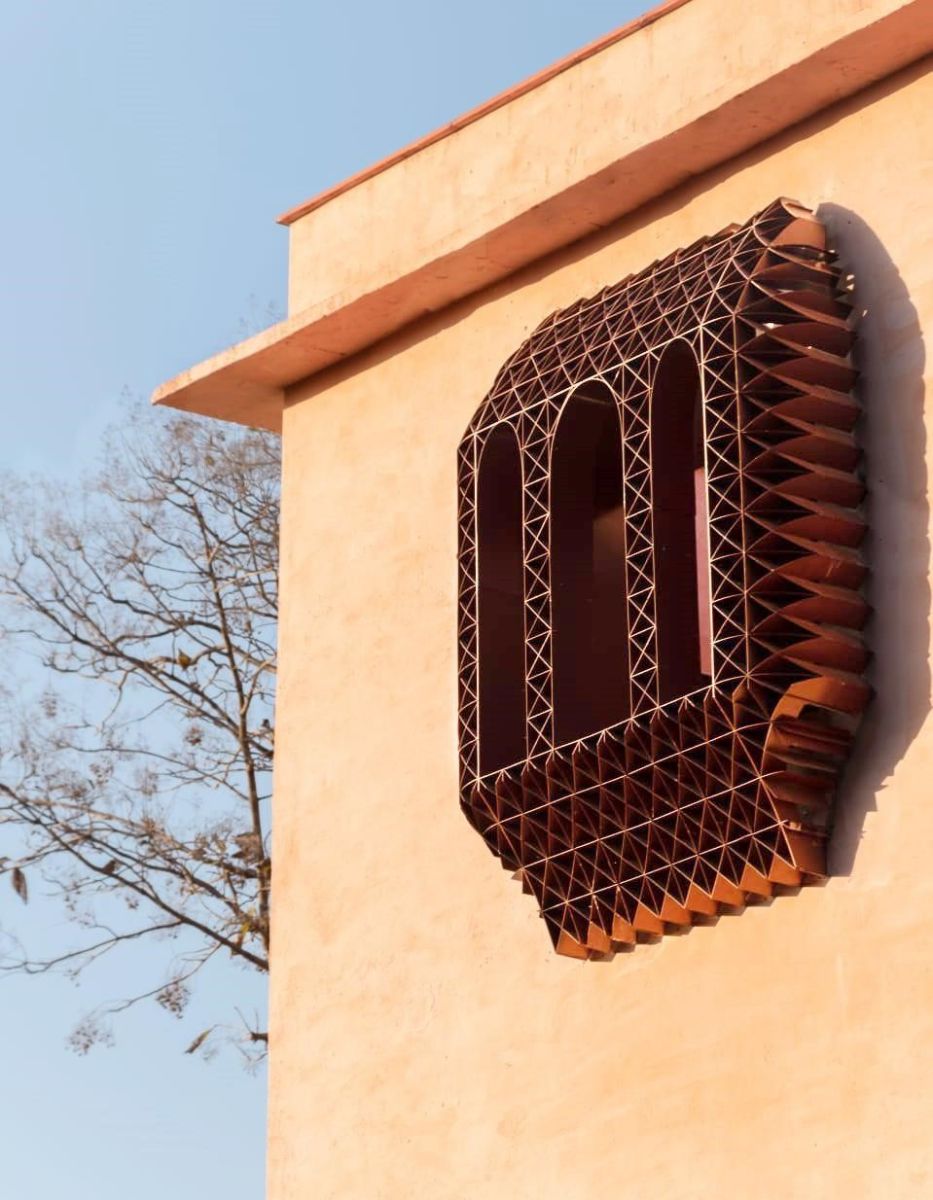 Viorel Acsinte and Nishant Upadhyay: One of our ambitions is to create a global culture and climate organization that collaborates with multi-disciplinary professionals on varied project types, and varied contexts and spans out on a horizontal level like a well-coordinated network of mycelium.
We believe the best architecture is sustainable, locally rooted, spatially interesting, high-quality and therefore beautiful. Aesthetics and proportions are interesting and are aspired to but they must work on all levels. The question of how to scale things in such a way that the ratio remains valid has occupied many minds. From Leonardo da Vinci's Vitruvian Man to Le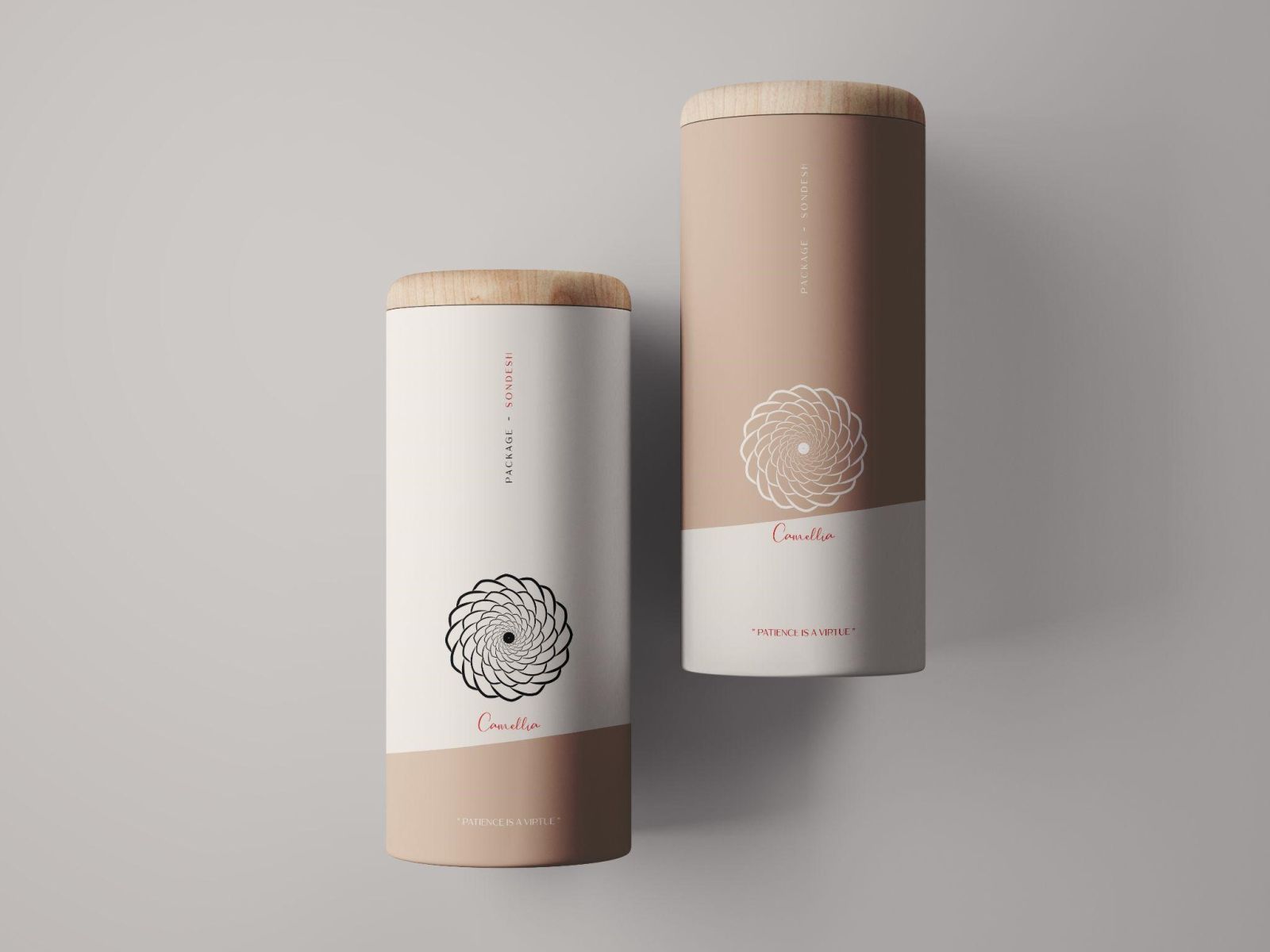 Corbusier and his Modulor, all in the search for ideal proportions in the context of scale. We are looking for wonder. We are going to design a building or a space like a composer writes a piece of music. By playing with the height, width, materiality, nature (species of plants) and light of the space, we create a clear rhythm and successive sequences.

"I repeat myself when under stress. I repeat myself when under stress. I repeat myself when under stress. I repeat myself when under stress. I repeat… the more I look at it… the more I like it… I do think it's good… The fact is no matter how closely I study it, no matter how I take it apart, no matter how I break it down. It remains consistent… I wish you were here to see it! I like it! " Adrian Belew, Bill Bruford, Robert Fripp & Tony Levin (King Crimson)
Read More: In Conversation with Vinu Daniel--the Architect behind Many Stunning Structures Built With Mud & Brick!
Priyanshi Shah: For a space to be experiential and user-friendly, do you consider it important to collaborate with others and work together to understand the culture, community, and society?
Viorel Acsinte and Nishant Upadhyay: We strongly believe in collaborating with professionals from diverse backgrounds and with multiple expertises in hand. This informs our work very closely. The whole world is a platter of such fundamentally different cultures. We can't expect to work adeptly across the countries without varying perspectives and collaborative spirit.
We always engage with different sets of users to bring in the universal access and inclusive aspect of our design projects. Proposing and pushing for comfortable ramps and gender-neutral toilets would be two such examples of the aforementioned thought process.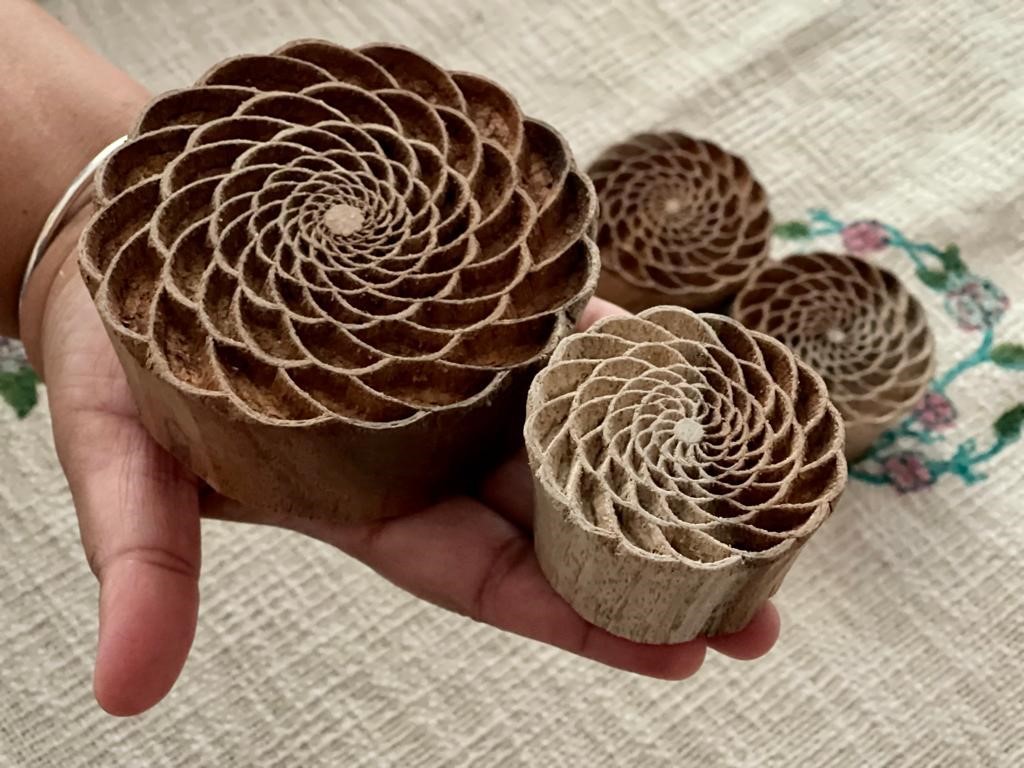 Priyanshi Shah: How can an architectural firm remain relevant in today's context by being creative and responsible?
Viorel Acsinte and Nishant Upadhyay: We are cognizant of the depleting resources available to us and our deteriorating environment. We attempt to stay relevant by constantly factoring in these aspects during our design decision-making process, in terms of the choice of projects, materials, site decisions, etc. We also constantly update ourselves concerning state-of-the-art technologies at our disposal.
The creation of unique products that cater to the specific needs of an individual or community is what we want to keep doing. Our future projects are client-tailored which means that we look for opportunities in every given spectrum of site, building materials, form and size. In each project we strive to solve the given problem by merging through design with the vernacular aspect of the site, the sensitive use of material for design and light study simulations to allow one to understand the hierarchy of light as a medium to sculpt an environment.
Working in the micro-housing sector to decrease the vulnerability of the masses in the climate change scenario is something we would like to get into. Given the diverse nature of the atelier, we would also like to transcend from architecture and conservation to furniture and textile design and bring in the cultural component even in the augmented and virtual reality design domains.