Vaissnavi Shukl: A Visionary Architect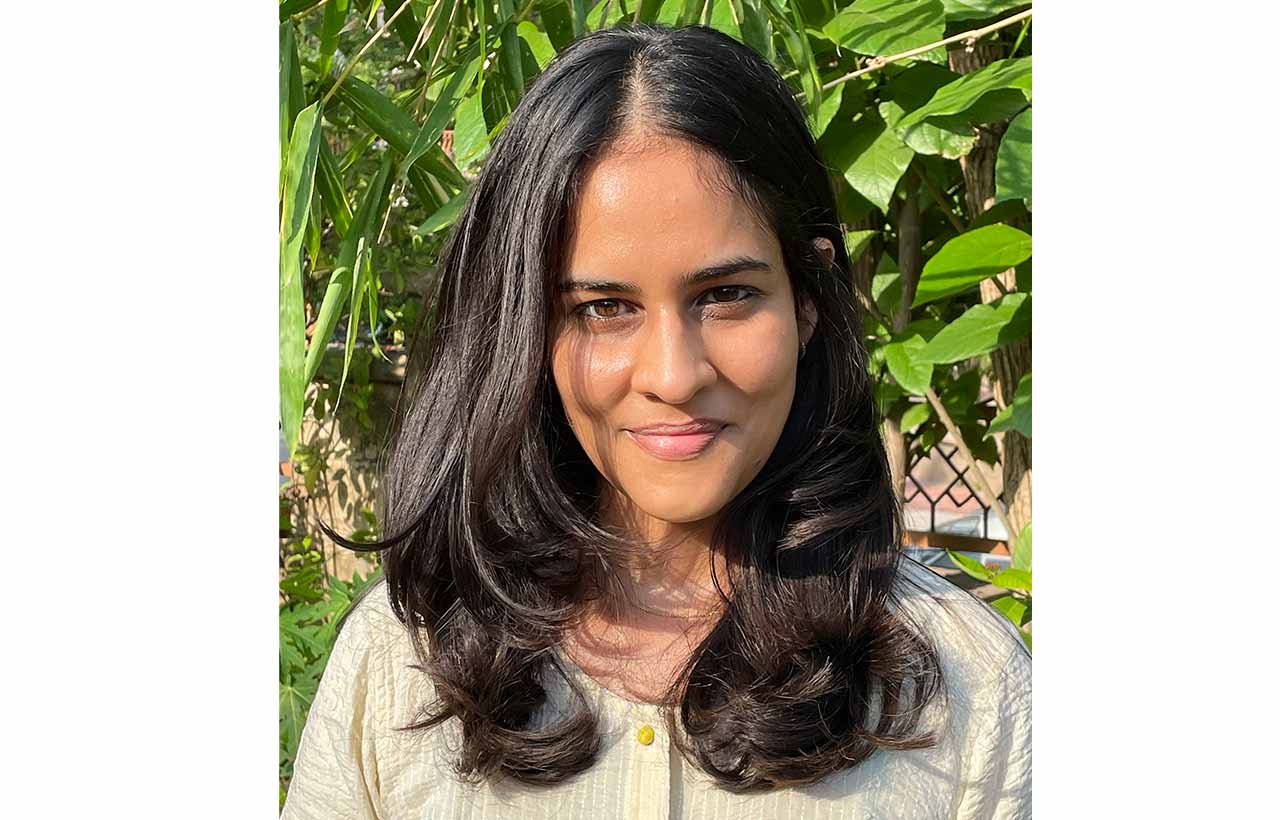 A passionate promoter of architectural dialogue, Vaissnavi hosts the podcast Architecture Off-Centre, highlighting unconventional design practices and research projects that reflect emerging discourses within and beyond the design discipline.

Our curiosity was piqued, and we met the designer to learn more about her magical thinking and maneuvers. BMR team interviewed the visionary architect Vaissnavi Shukl and explored the creation and future of Architecture off-centre.

Vaissnavi Shukl is an architect, educator, and podcast host based out of Ahmedabad, India. After graduating in architecture from CEPT University, she went on to obtain her master's degree from Harvard University, Graduate School of Design. Vaissnavi established her eponymous practice in 2020 with the goal of creating new contours of living that integrate the local culture through architecture.
Presently, championed by an all-women team, the practice works as a tight-knit family that draws upon the strength of its collaborators and approaches architecture through the lens of tradition, comfort, and sustainability.

We find Architecture Off-Centre to be an interesting, innovative initiative. Could you explain how it came to be?
I graduated from the Harvard Graduate School of Design in May 2020 – a time at the beginning of the pandemic when the architecture and construction industry was seeing massive layoffs in the US. With a degree from a prestigious institution, and no jobs to apply for, I began questioning the relevance of our profession and our agency as designers during a global health crisis.
It was during this time that I started having conversations with friends and colleagues about how we can use our training and skills as architects to engage with different stakeholders and explore alternate modes of practice.
At the same time, I also started paying more attention to the role that other professionals played in shaping our world. I thought of putting together all these intriguing conversations in a comprehensible format and recorded the first episode of Architecture Off-Centre in December 2020 while isolating from a COVID infection upon my return to India. And that's how the podcast started – with the simple intention of foregrounding conversations that don't usually occupy architecture's center stage.

What's the philosophy behind the notion of a podcast? How does it bring attention to important issues and work on unconventional design practices?

Architecture heavily relies on visual mediums--both in academia and in practice. One is unable to fully explain a project (no matter what scale) without the use of drawings, models, or renders. So naturally, as viewers, we tend to consume only the information that we see and rely on that image for meaning-making. On the contrary, a podcast is purely an auditory medium. It's devoid of any visual material. Therefore, by default, it forces one to discuss core ideas, processes, philosophy, etc., without the baggage of showing visual proof.
At Architecture Off-Centre, we speak to a diverse range of professionals, like lawyers, journalists, artists, activists, and others, who have radical ideas and are critically engaged in redefining the way we live and interact with the world around us. Through these conversations, we discuss the emerging discourses within the design discipline and beyond.


What are some of the most remarkable episodes of Architecture Off-Centre? Any that you found particularly challenging?
We are very intentional in our choice of guests and topics. The idea is to speak to as many diverse voices as we can and we want to recognise that diversity in academic and professional background, gender, and geography. So, every episode needs thorough research and reading, and every episode is unique content-wise. There are certain topics that require extra care because of the nature of their subject.

For example, we did a series of two episodes in season 3, which focused on The Evidence Room – an installation at the 2016 Venice Biennale that artistically reconstructed elements of the gas chambers in Auschwitz. While speaking to the architects, Anne Bordeleau and Donald McKay, and the historian Robert Jan Van Pelt, I found myself short of having the right vocabulary to address such a sensitive topic.
I wanted to be objective in my line of questioning but also be empathetic towards the cause of the project. All three guests were fantastic and very articulate in speaking about the topic and that made the two episodes very deep and thoughtful.


Describe the trends and practices shaping architecture today.

In addition to hosting the podcast, I am the principal architect of a young architectural studio where we work on projects ranging in various scales and types. While our practice is a little more conventional in terms of day-to-day work, I have come across some phenomenal young architects through Architecture Off-Centre, who are reforming architectural practice to address contemporary issues.
For example, in Season 4, we spoke to Depanshu Gola, who is the principal of Architecture for Dialogue – a research-based studio working at the intersection of city making, experience design, and public engagement. One of their projects was a speculative exploration of how public spaces in Delhi can become potential sites for urban farming. Our inaugural guest in Season 2, London-based architect Elliot Nash, addressed issues of racism and colonial history in his graduating project by proposing a counter-monument in central London.
I find young architects not being restricted by traditional modes of practice and see them developing new ways of public engagement and expression.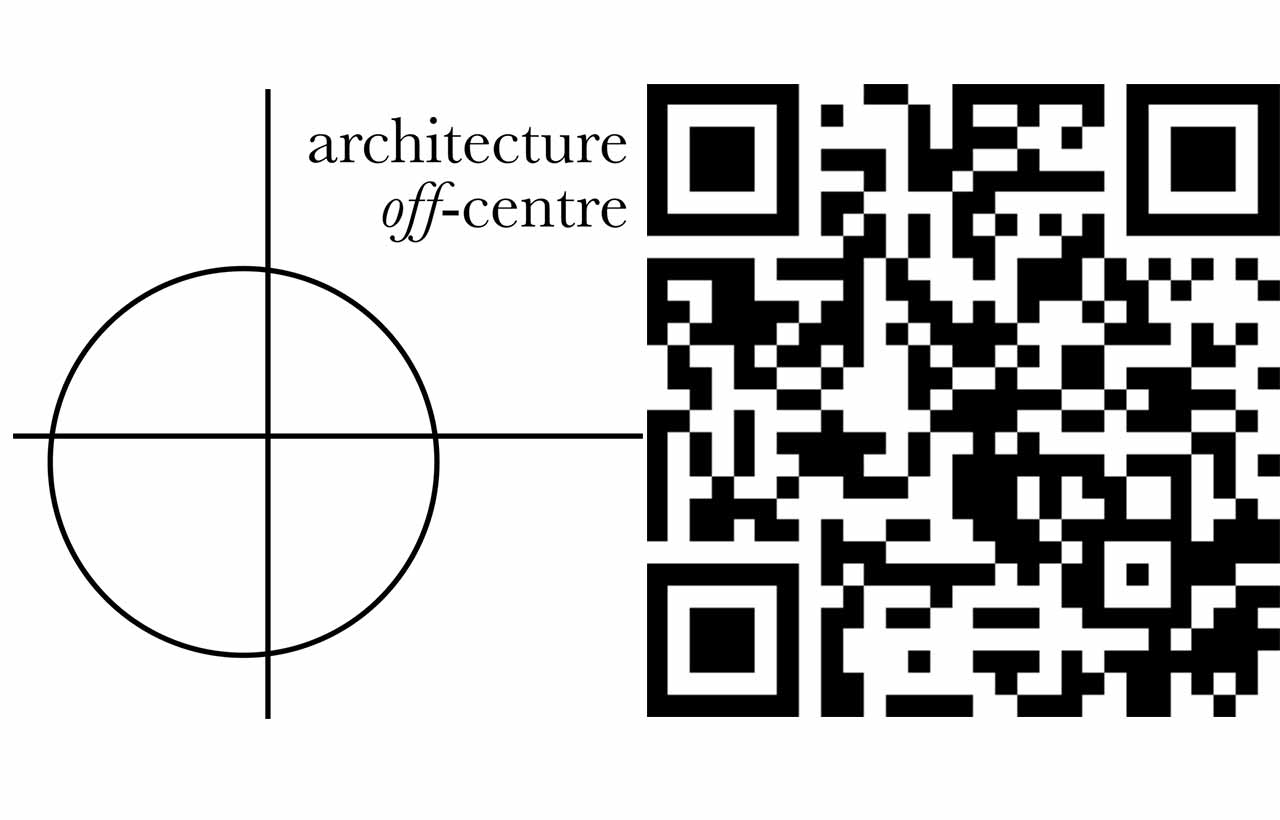 How do you envision your future projects? Do you have any goals or dreams you'd like to accomplish?
Architecture Off-Centre is an endeavour of love that started as a solo project over two years ago. Ayushi Thakur, from JJ School of Architecture, joined as a research intern six months later and since then has been a force behind the podcast. We would love for Architecture Off-Centre to be a resource for architecture students and young professionals. For now, we are waiting to hear back on a few grants that would help us put together data from the podcast in a more accessible manner and maybe even publish it in the form of a reader.
Down the line, we hope to start a small mentorship network between the guests of the podcast and students who are interested in pursuing careers beyond a traditional design practice--in true 'off-centre fashion!