Encore Modular: Creating Furniture At Par with Global Standard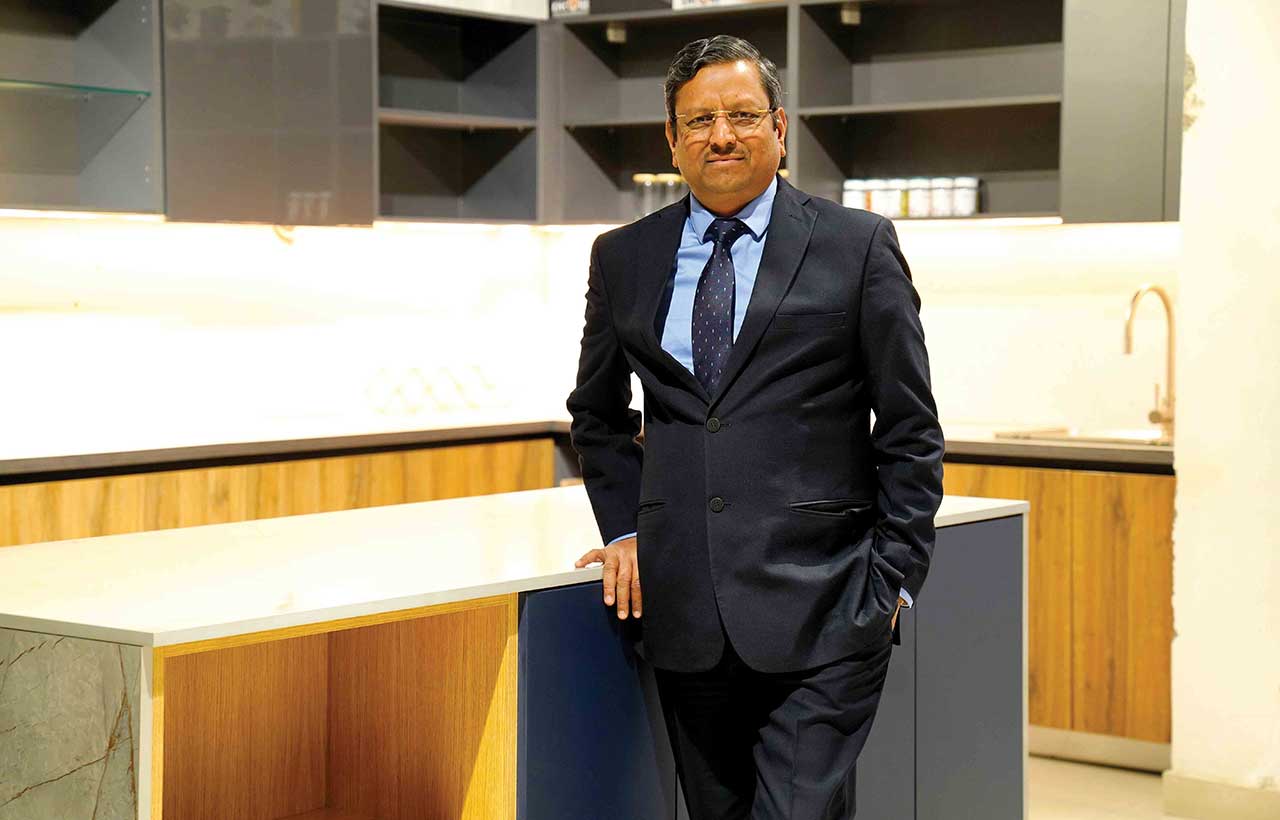 "Indian furniture industry is poised for bigger growth and expansion."
Furniture industry of India is waking up to the huge potential the market offers today, especially in the post pandemic era when comfort and safety have become paramount. The other good thing is that today we are making incredibly functional and beautiful furniture of all types that are at par with what we find in the developed nations. But was the situation same earlier? In the 1980s, India's furniture industry was completely unorganised. Only basic furniture items were available. A complete holistic approach was required to catapult the industry.
To explore more and learn about how Indian furniture industry is shaping up, Building Material Reporter Team met with Sushil Singhal, CEO, Encore Modular Furniture Pvt. Ltd. In an informal set-up, he talked, at length, not only about his entrepreneurial journey but also, about how Indian furniture industry has evolved to match global standards.
Excerpts:
Read: PRE-HUNG DOORS: Ready To Take Over!
What was the motivational factor? What brings you the most delight as an entrepreneur?

I had decided to be an entrepreneur while I was in college. In fact, I always wished to contribute in my own unique way. I never wanted to do a job rather I wanted to be my own boss. It is the realisation that I can create new and unique products every day that too with understanding the core characteristics and appropriate usage of the materials for our products gives me a great delight.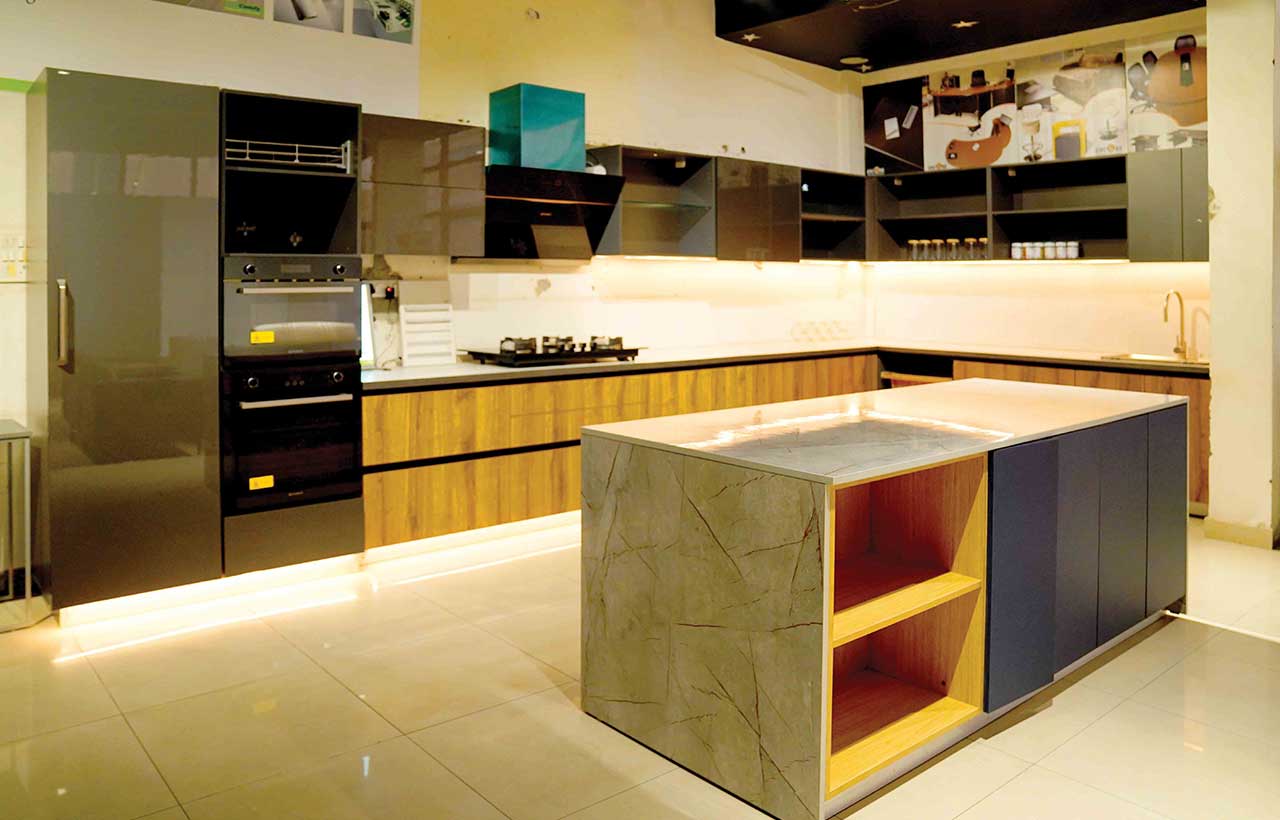 Tell us about your entrepreneurial journey

As mentioned, I had dreamt to be my own boss. So, I started exploring my own way. It was during MBA that I got the opportunity to study different products/markets, and finally, I decided to take plunge in the furniture sector where I found out a big gap between demand and supply. Meanwhile, delivery timing and quality side of it also needed serious attention.
This led to the establishment of Encore Modular Furniture Pvt. Ltd. We set up our first manufacturing unit in Delhi in 1992 and then shifted our facility to Manesar near Gurugram in Haryana in 2001. Equipped with state-of-the-art automatic machines and skilled manpower, we offer the best quality modular furniture, in large quantities.
We manufacture a variety of furniture using wide range of materials, including engineered woods, plywood, laminates, glass, aluminium, fabrics, etc. Quality, consistency, on-time project completion, and reliability are the important pillars behind our success.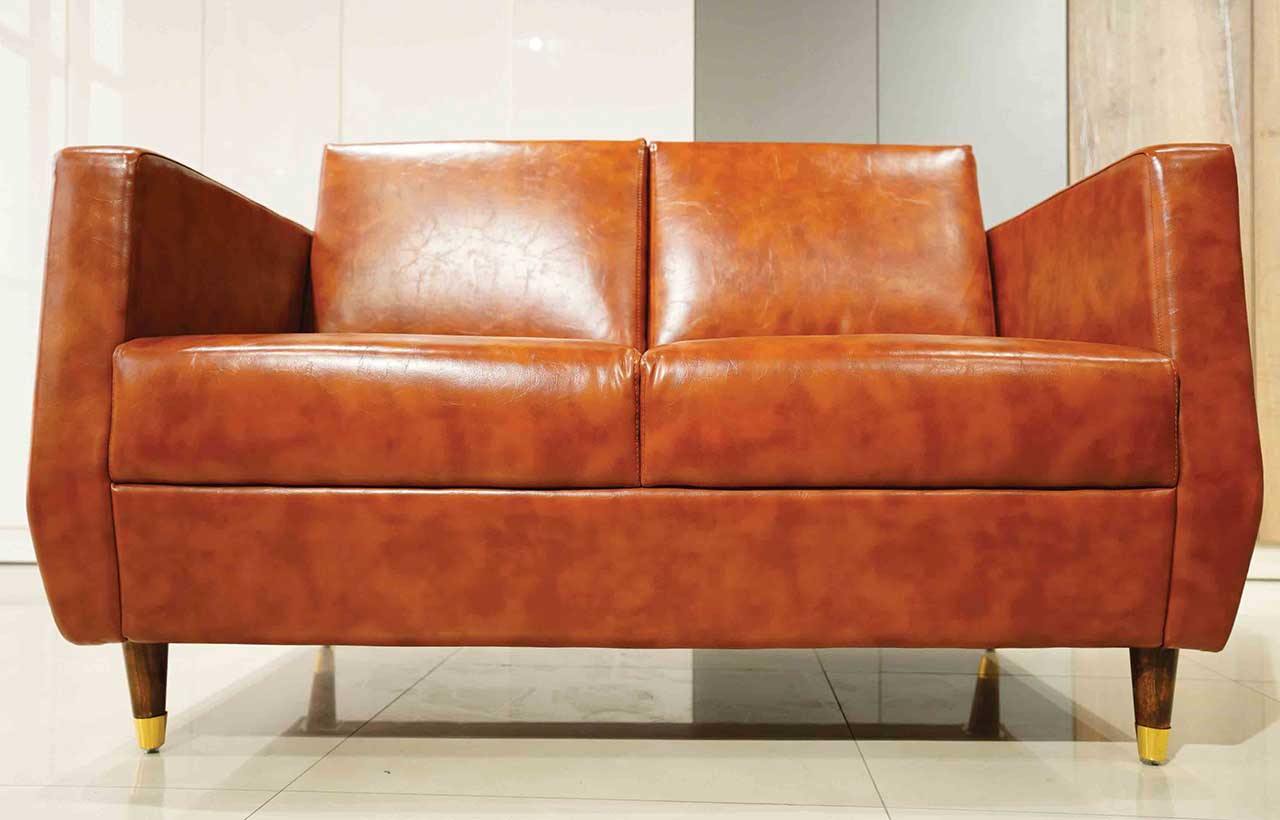 How have your priorities changed from when you first started?

In the beginning, an entrepreneur has to be more concerned with fulfilling government regulations, learning intricacies, enhancing technical capabilities, followed by sales and finances. Once we became confident, we reset our priorities and switch over to offering better qualities, making business reputation, creating large manufacturing bases with automation with excellence alongside increasing customer base.
Subsequently, the focus is on consistency. Quality is delivered by streamlining manufacturing processes and high-quality materials. Defining processes to follow the recipe to make a high quality product becomes the key to success.
After 30 years in business, now our priority is to maintain the quality standards that will make the product last lifelong, formulate processes that can enable the consistency in maintaining the quality, and impart continuous training for the employee and customer knowledge growth.
What strategies did you use to enhance your market presence?

Encore is into all modes of marketing/sales. Initially, we used all the possible mediums to promote the brand – newspapers, magazines, in-flight magazine, outdoor and indoor advertising, internet marketing, etc., as part of the strategy to reach out to our target customers. With time, we infused technology in our mode of promotion. We are now extensively using digital marketing for the purpose. In the meantime, we are also approaching architects, interior designers and contractors in private and government sectors. We are also reaching out to institutional buyers, including colleges, universities, hotels, hospitals, corporate offices, start-ups, etc.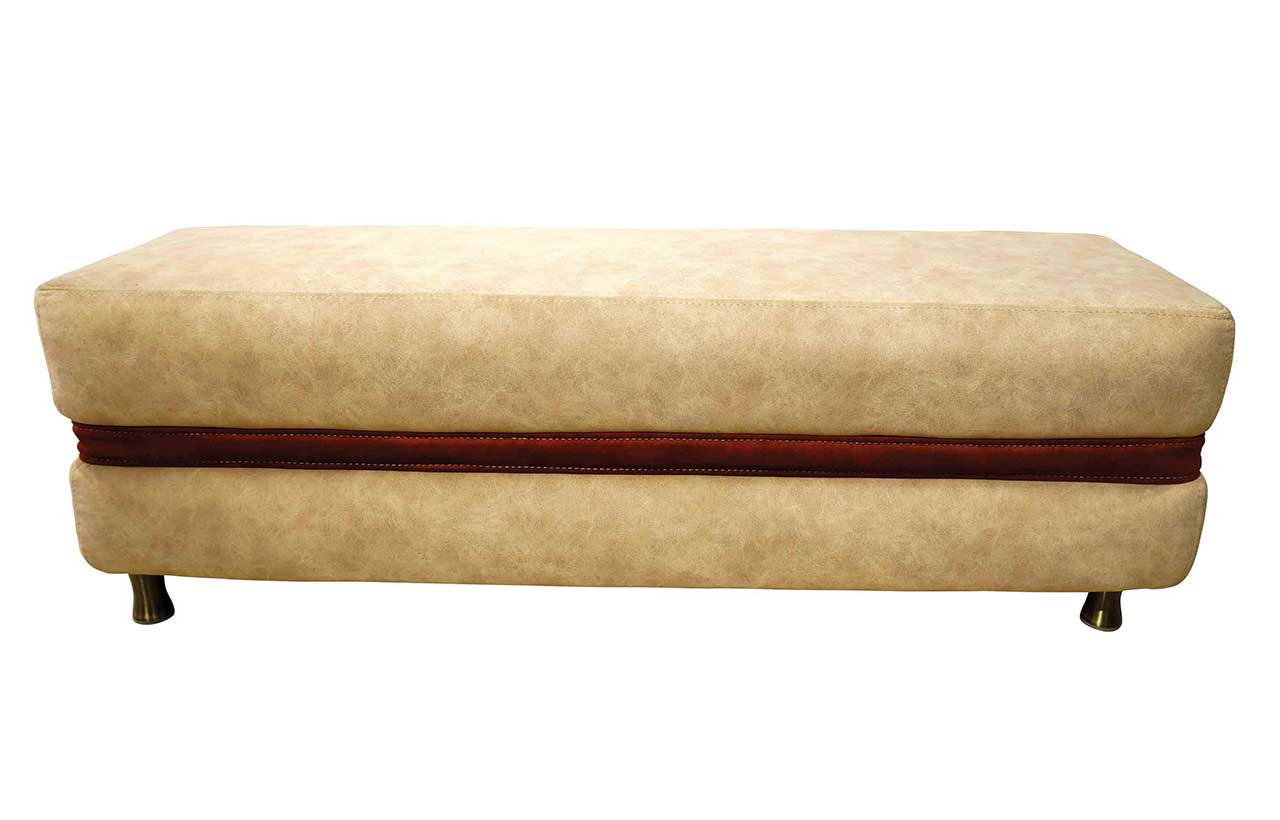 What is Encore's USP?

The Encore's USP is consistency in delivering quality product within defined timelines. For this, we have invested in creating the automatic manufacturing facility that can repeat the quality that we desire. Equipped with state-of-the-art latest automatic machinery and skilled workforce, we are capable of delivering large scale production in the shortest possible time, meeting the best of quality standards. The extremely skilled in-house designing team facilitates our production, while the experienced execution team makes us feel proud for each successful project. Having done countless projects, we know the best course of delivering a project that helps our customers get their products with ease.
Which all sectors do you cater your modular furniture to?

As far as furniture is concerned, we presently have five verticals: 1. Corporates (Offices), 2. Education (Universities, Schools), 3. Healthcare (Hospitals, Clinics), 4. Hospitality (Hotels, Restaurants, Café), 5. Residences (Kitchens, Wardrobes).
Read: Plywood Pioneer DURO Launches Time-Saving, Installation-Ready Solution Called DURO PLUS
Some of our clients are BBC, Airtel, Napino Auto & Electronics Ltd., Spicejet Airlines, Amul, Bosch, Delhi Technical University, Suncity School, and many more. We have worked with more than 10,000 clients, wherein over 400 industries/corporates are in Manesar itself.
Customer acquisition and retention are the major concerns these days. How do you manage your clientele?

First is customer acquisition, which is a term coined by the e-commerce industry where ticket size is very small vis-à-vis our industry. This is because we work on project basis having both a large volume and value. But the fact remains the same that every customer counts. So, we ensure to be at the right time with right strategy for each of our customers. Also, we ensure our visibility to the appropriate forum where our target customers actually search for us. In fact, ours is a reference market where goodwill earned over the last two decades plays a major part.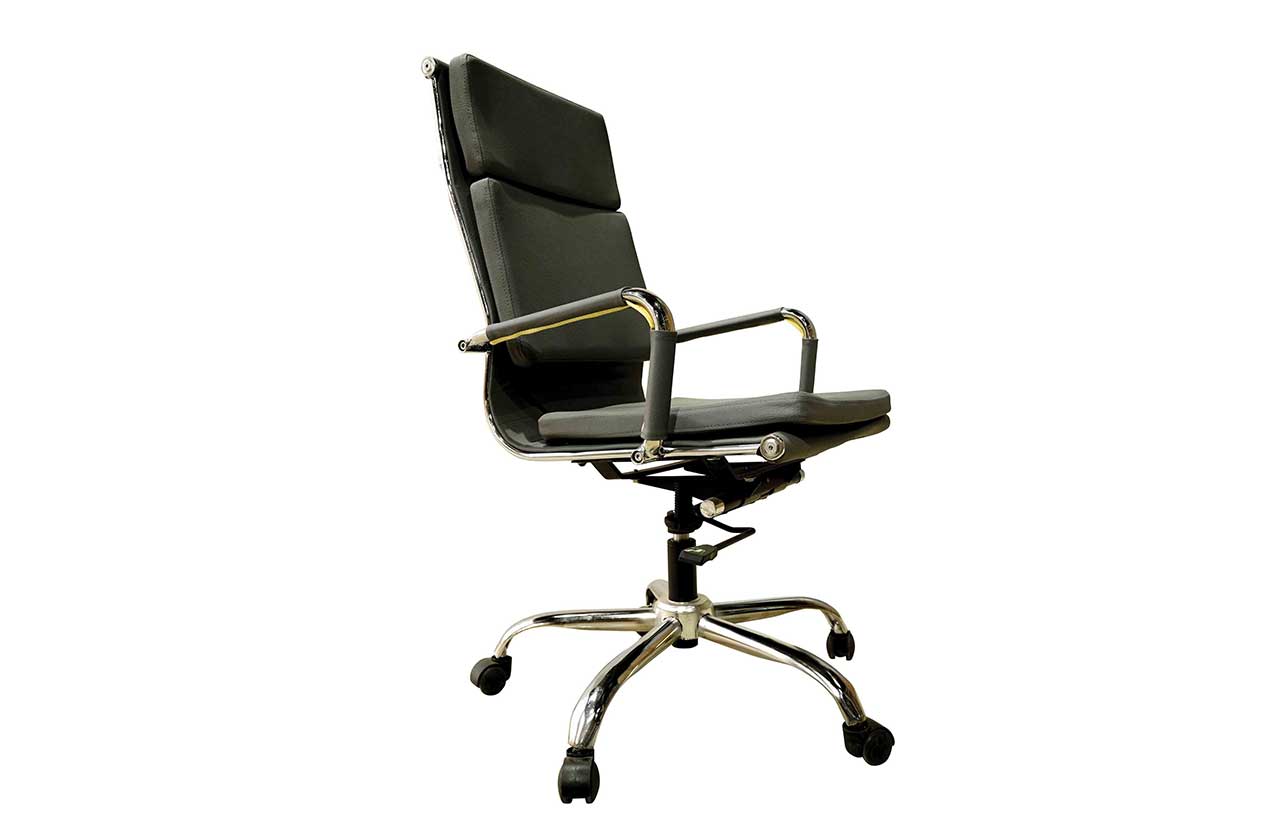 Customer retention comes naturally. It's a cycle where customer needs to compare our products and services with other competitors. Once they experience the difference, our customers stay with us for lifetime.
What challenges does the Indian modular furniture Industry face?

There are aplenty but the first and foremost is to compete with China's scale of production wherein the investment is huge when compared with that of India. Even the government there is supporting the industry in the form of incentives which actually is impacting not only India but the entire world.
We truly understand that Indian industry is passing through a phase of evolution. What role does Encore play in it?

The Indian furniture industry was facing a couple of major issues. For instance, there was a big gap between demand and supply and the industry wasn't able to meet the demand on time. Besides, quality parameters for the furniture were not set properly – be it in the making or ergonomics, and hence, needed urgent attention, and major cause for all this was the lack of investments. It was in the last decade that the industry could be able to attract a chunk of investments followed by infusion of latest technologies. Today, I can proudly say that India is at par with the world – be it in the form of machinery, skilled workforce or technologies.


At, Encore we are transforming the way people see furniture. We educate them about what to look in good furniture. We make them understand the true meaning of ergonomics. We are innovating and experimenting on new products on daily basis to give the world overall a better set of products.
What's the future of Indian furniture industry according to you?

The Indian furniture industry is poised for bigger growth and expansion. The future of the industry indeed seems bright. It's not long before we would become a force to reckon with on the global furniture map and give the market leaders from China and the West a run for their money. However, for this to happen, it's vital that we continue to innovate and improve with a vision–that of manufacturing finest furniture with the cutting-edge technology, modern, user-friendly designs, and finest materials.
What message do you want to give to young entrepreneurs?

Lots of hard work is required. You have to plan your success, and play with your strengths first. You can't enter blindly into a new market. Hard work, smart work, discipline, consistency and continuous innovation are the key elements of success. So, to start as an entrepreneur, get to your vision what you intend to do. It should be in line with the philosophy of your life and the work culture develops subsequently. Human capital has to be developed, nurtured and retained to build a business successfully and meticulously. Learn to define your targets. Say it loudly, communicate with your team. Then only you will achieve your goals.
Later, customer satisfaction should be your priority and you should have a business policy of continuous improvement. You should also have adequate and appropriate capital to purchase land, machinery, designing tools, and raw materials, and working capital etc. But before all that you need to work upon the market and product segmentation well to understand your key customers and their pain areas to offer them the right solution.