Kamdhenu Paints: Aims To Clock Rs.1,000 Cr. by FY26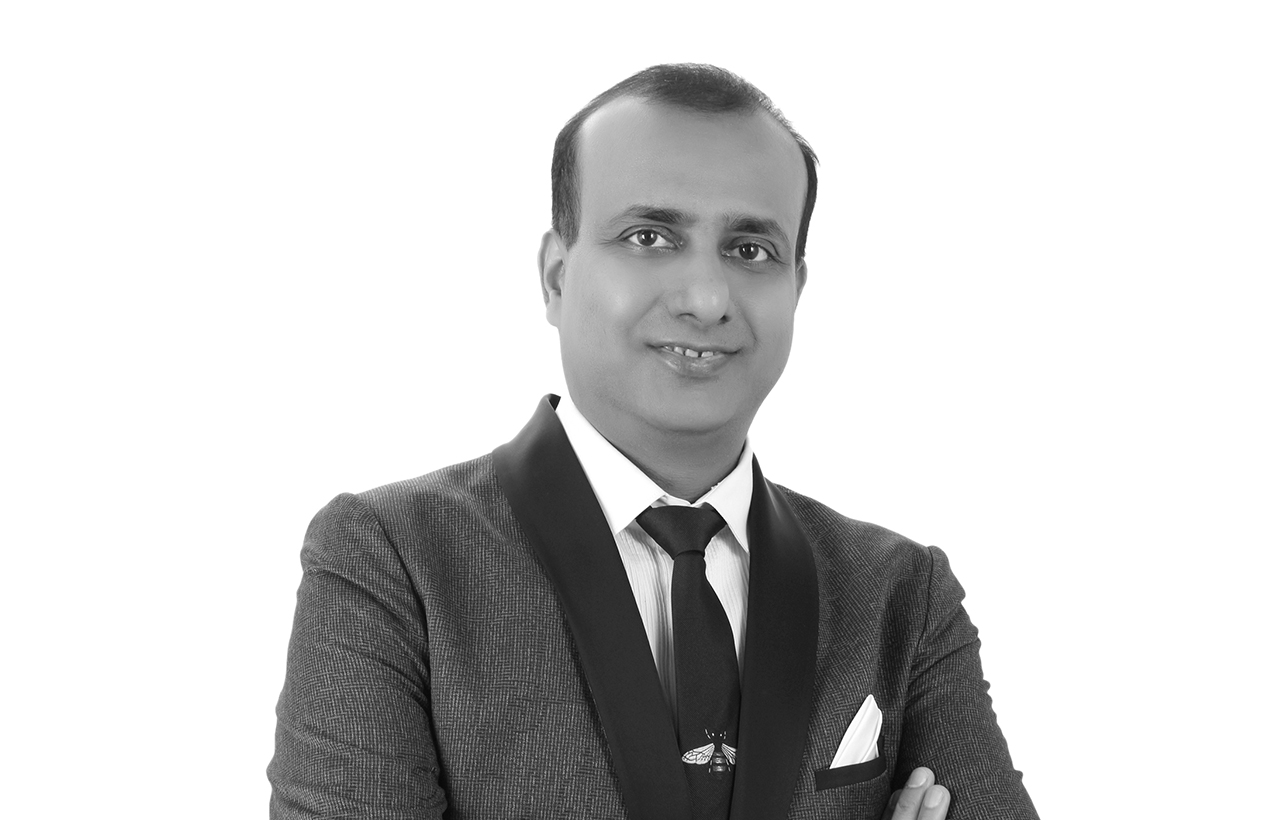 Stemming out of Kamdhenu Ltd., 'Kamdhenu Paints' is the paint vertical of this thriving business conglomerate. Launched in the year 2008, Kamdhenu Paints has set up its indigenous state-of-the-art production plant at Chopanki, Bhiwadi of Rajasthan. Laced with high precision equipment, this manufacturing unit has an output capacity of 36,000 MT/KL per annum.

Tinting machine technology is supporting the technological efficiency of the present stockyard facility of 31 sales depots catering to the needs of its massive network of 4000 dealers & distributors across India. To explore more on the current scenario and future prospects, BMR editorial team got hold with Saurabh Agarwal, Director, Kamdhenu Paints. Here are the edited excerpts:
Q. Could you please give us a brief about the journey of Kamdhenu Group?

Kamdhenu group was founded in 1994 with a vision to provide best quality TMT bars in the market at the best price. We began with a single reinforcement steel bars manufacturing plant at Bhiwadi, Rajasthan and today we have around 80 manufacturing units across the country. The Kamdhenu model of decentralised production through strategic alliances, tie-ups with medium sized manufacturing units and providing technical upgradation, implementation of QMS and effective distribution through the exclusive dealer network has helped the company scale great heights. The transformation from a single unit operation to being regarded among the best in the business of steel bars in the country, is due to the success of our pioneering business model and the high quality affordable products that we offer to the buyers.
Read: Formica Is Investing, Is Here To Stay
We launched our paints vertical way back in 2008 with an indigenous state-of-the-art production plant at Chopanki, in Bhiwadi, Rajasthan. Using high precision equipment, latest manufacturing tools and a modern R&D laboratory, Kamdhenu Paints was able to make a name for itself in the market and is today a preferred brand for all types of decorative paints and emulsions.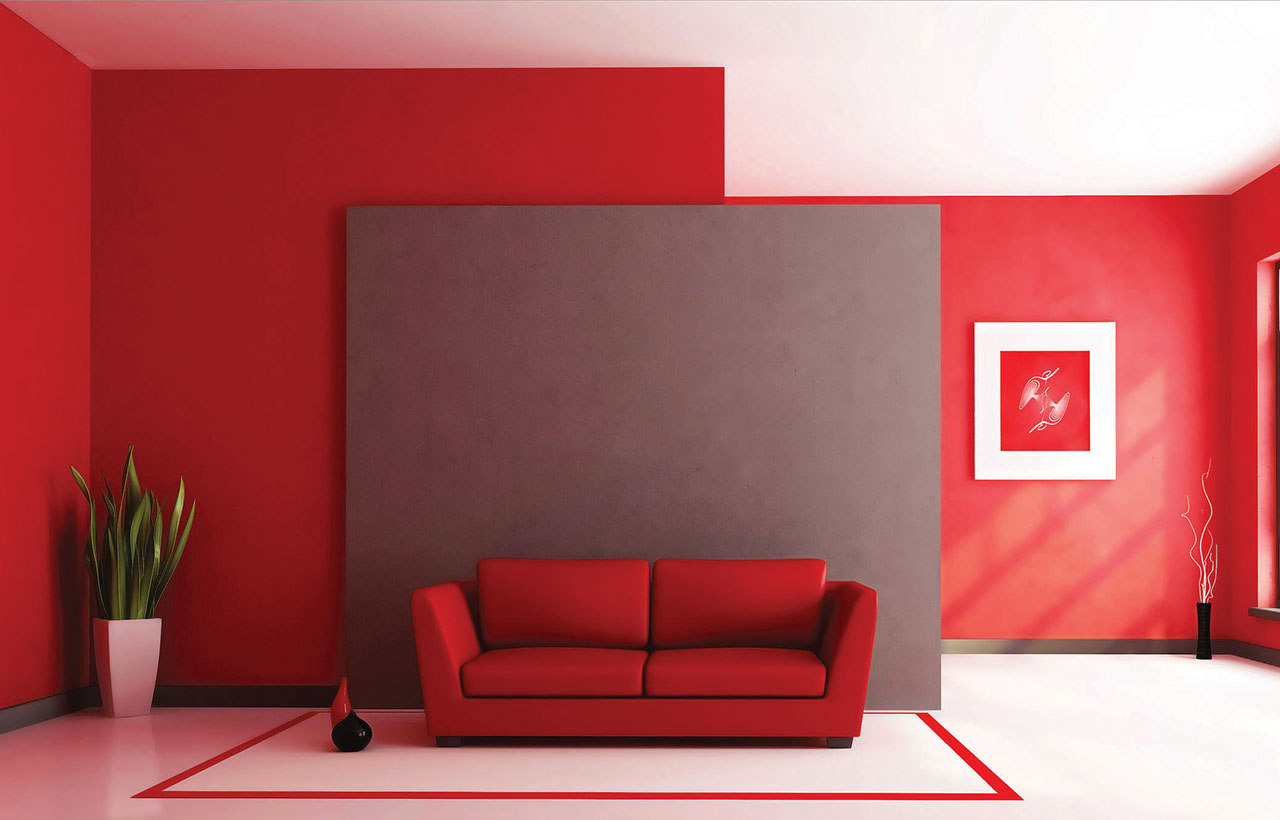 Today, Kamdhenu TMT is the largest TMT selling brand in India in the retail segment, having more than 11,500 dealers and distributors out of which 7,500 are exclusive for our steel business and 4,000 for paints business.
Q. Which all paints variants do you offer?

From dual paint series, designer finishes, interior & exterior emulsions, wood coating products, roof coating solutions, strainers and colourants, Kamdhenu's wide range of high quality paint, putty and primer products have been well received by commercial as well as domestic paint buyers across the country.
One of the latest launches from Kamdhenu Paints is the dual paint series known as 'Kamodual Luxury Paints'. This collection of paints delivers a double dose of luxury at an affordable cost to customers. One significant highlight of the product is its versatility as an exterior and interior quality paint for all type of walls, making the need for separate exterior emulsion and interior emulsion redundant. This star product has excellent protective properties to boot, with a choice of smooth and classic finishes to interior walls and protects exterior walls at the same time.
Weather Classic Max is another innovative range from our portfolio which we launched last year across the country and have received a very good response from the customers so far. Weather Classic Max is a high performance premium quality exterior paint which comes with properties water resistant & anti dirt. It also provides excellent protection from rain and dusty conditions in addition to harmful UV Rays.
Also, KAMO Hi-Sheen Interior Emulsion is an ultra luxury premium emulsion which gives mirror like gloss finish and a sweet smell, high scrub resistance, best washability, superior adhesion & stain resistance. It is formulated with ultra-premium ingredients using advanced technology to provide unmatched durability, coverage and adhesion. It gives customers low maintenance wall due to features like tough washable property, high durability and cleanability. Moreover, its excellent flow makes sure that there is no brush mark on the wall after being painted.
Q. Where do you see the potential coming from? Which all factors are contributing to the growth?

The government is giving a strong push towards infrastructure creation and that has led to increased demand for paint products. The demand from individuals buying for own use in new construction as well as refurbishing of homes, offices and various installations have also seen a rebound and are contributing to the growth of the paints industry.
Read: Simpolo Ceramics Expands Its Reach, Opens 98th Gallery
Q. What are your growth plans for the Paints business?

Kamdhenu Paints is India's leading player in decorative paints segment. Our paint business is already witnessing a strong growths and demand for decorative paints is especially strong. The market share of decorative paints is about 75% of the market and a huge chunk of this is supplied by organized players like us. We have also strengthened our customer outreach and our marketing initiative.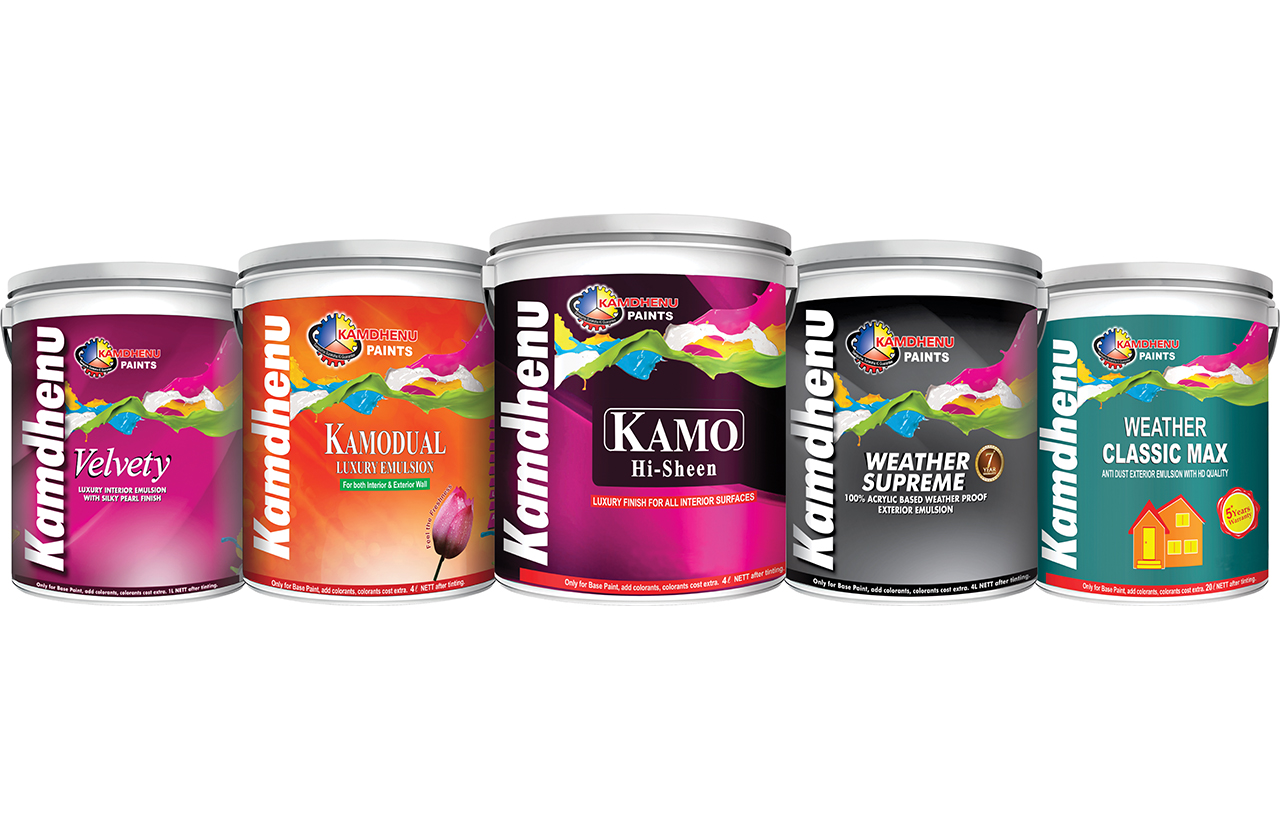 The paint industry is witnessing around 18-20% annual growth. However, at Kamdhenu, we are expecting to grow at a much faster rate at 30-40% in the coming years. We closed the revenue of around Rs.200 crore in FY2021 and are expected to clock around Rs.1,000 crore revenue by FY26.
Q. There have been reports of hiving-off the Paint business. What is the progress, so far and what is the vision for the same?

The demerger of paint business is progressing smoothly and we hope to complete the process within first half of the FY23. In fact it was delayed due to non-availability of date from NCLT. The idea is to increase the focus on paint business and not just as a unit of Kamdhenu group. As a separate business, we expect to capture a sizeable market across the country. The demerger will enable us to cater to increasing demand in a sector that is growing at 18-20% annually.