Parryware: A Stylish Gamechanger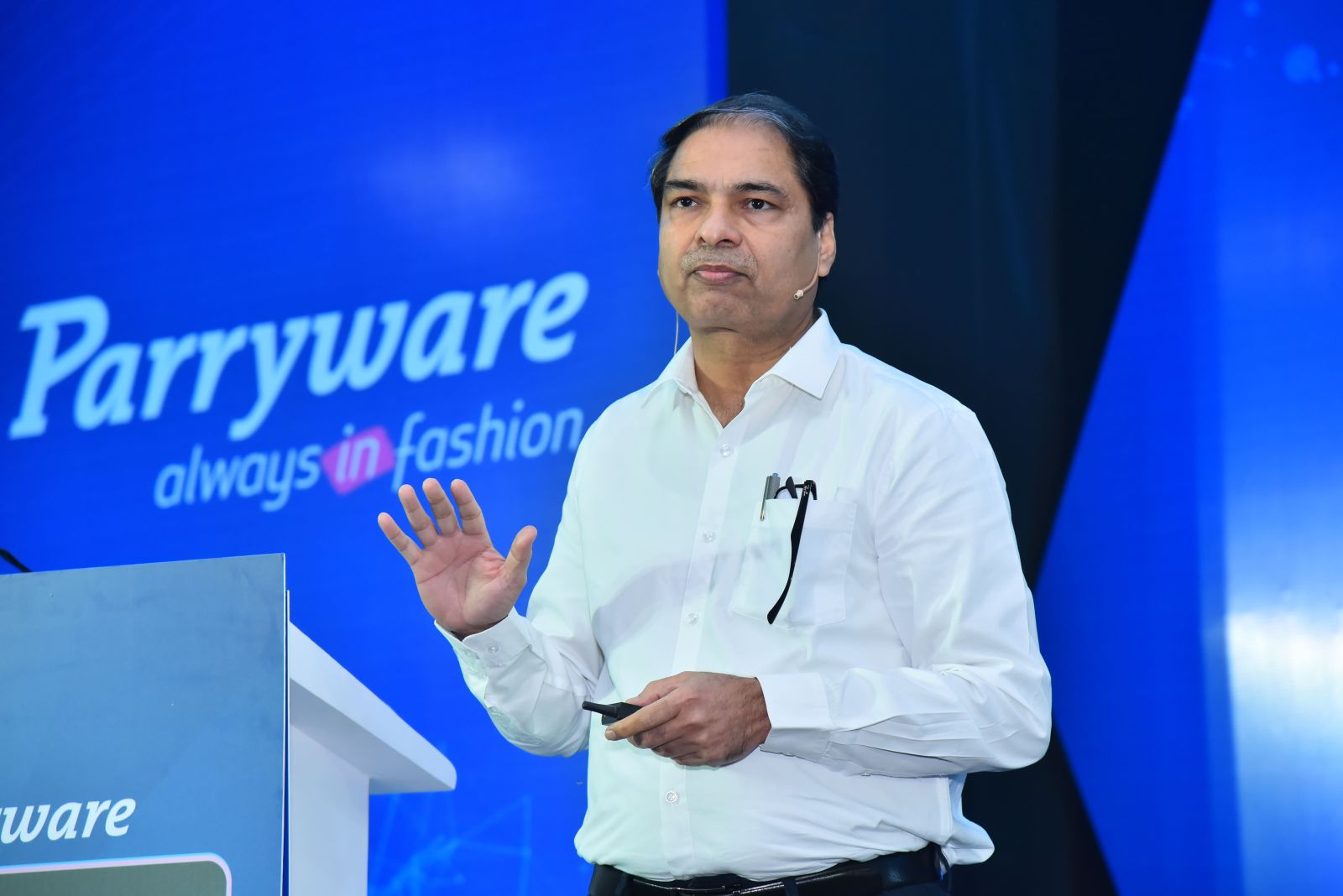 Parryware is one of India's leading brands in sanitaryware. With a legacy of 70+ years, the brand has established itself as a trusted name in the industry. It offers a wide range of sanitaryware solutions--including toilets, washbasins, urinals, and bathroom accessories. Parryware is known for its innovative designs and high-quality products catering to both residential and commercial spaces.
Using advanced technology and premium materials, the brand focuses on sustainable practices to ensure longevity and performance. Whether it's a contemporary or traditional bathroom, the diverse collection from Parryware has all kinds of attractive options to suit various aesthetic preferences.
With its commitment to excellence, Parryware continues to be a trusted choice for homeowners, architects, and designers alike. To explore what made Parryware stand out in the industry, Building Material Reporter Team recently caught up with Parveen Kumar Khurana--the company's Director (Sales, Marketing & BD).
Excerpts:

Can you tell us about your background and how you got started in the bathroom/sanitary industry?

I embarked on my professional journey after completing my B-Tech from REC Calicut, followed by an MBA from I.M.S.A.R. MDU Rohtak. Right from the beginning, I was determined to make a mark in the corporate world. It has been a gratifying and rewarding expedition. Over the span of nearly two decades, I have dedicated myself to relentless hard work, traversing every nook and corner of the country.
This remarkable journey involved extensive travel, with me spending 12 months visiting approximately 1500 hotels. I found myself away from home for 15 days each month, experiencing three meals a day at various locations. Throughout this arduous yet fulfilling endeavour, I continuously acquired new skills, averaging one per month. I firmly believe that continuous learning is vital for professional growth, and with every new role, I prepared myself diligently.
How has Parryware Sanitaryware business evolved over the years and what is the company's present focus?

Parryware, India's leading manufacturer of sanitaryware products is the flagship brand in the portfolio of Roca India. EUR 2 billion Roca Group is a Spanish giant, and is a world leader in bathroom space. The expertise and revolutionary R&D technology of Roca and the customer trust of Parryware has proved to be a potent force to strengthen market share in India. With its roots in EID Parry, Parryware has a strong legacy of more than 60 years and is among the pioneering brands in India.
Read: Today, People Prefer One Stone with Multiple Finishes: Pawan Lohati, Stone World
Parryware has introduced game-changing bathroom solutions and progressive technology in India. The brand has refreshed itself with 'Always in fashion' positioning to further reiterate its commitment of offering contemporary and unique designs, including colours, trendy shapes, advanced technology that matches the imagination and lifestyle of the young, discerning Indian customers.
Parryware introduced for the first time in India a complete bathroom customer care support during mid 1990s and has since built a strong service network across 30 cities across the country. Parryware products are manufactured in eight factories across India and are present through a strong distribution network of 7800+ dealers and retailers in the Indian market.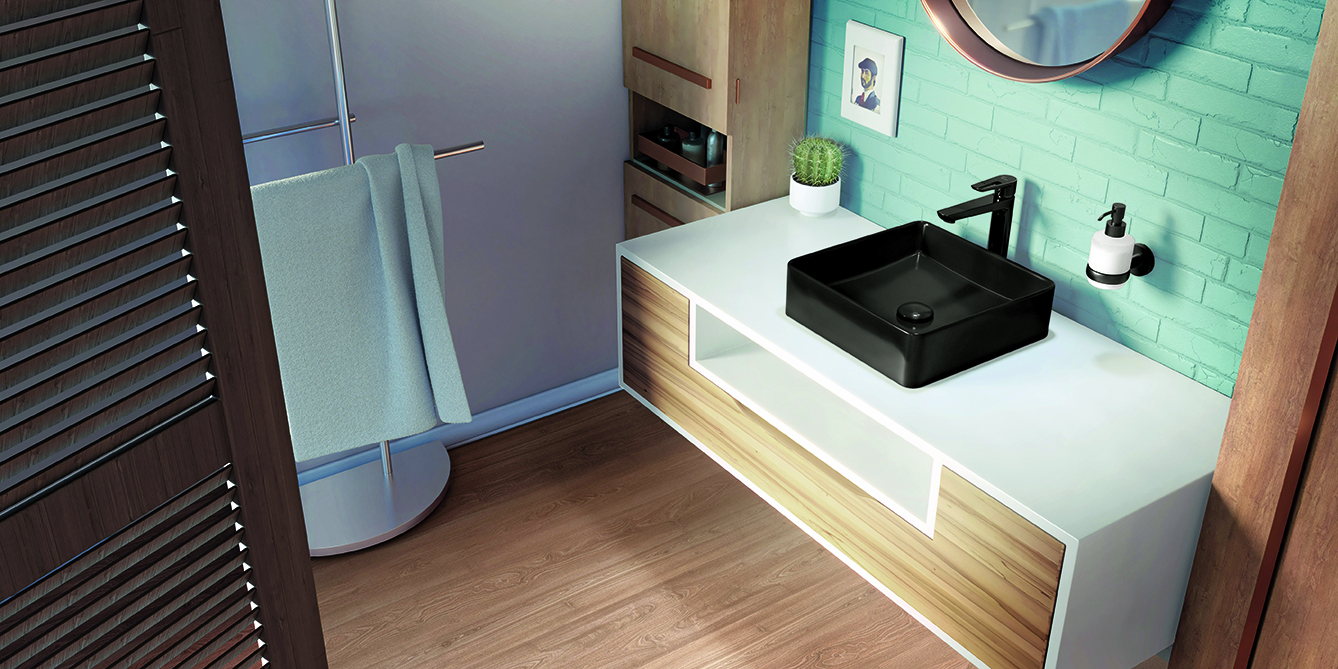 How does Parryware ensure customer satisfaction and maintain long-term relationships with clients?

At Parryware, we ensure customer satisfaction and maintain long-term relationships with clients through several key strategies. Firstly, we prioritise the production of high-quality sanitaryware and bathroom fittings. By investing in research and development and utilising advanced manufacturing techniques, we deliver reliable and durable products that meet customer expectations.

Additionally, we offer a diverse range of products to cater to different customer needs and preferences. Our extensive portfolio of sanitaryware, faucets, showers, and allied bathroom products allows customers to find suitable options that align with their style and requirements.
Moreover, Parryware puts great emphasis on design and aesthetics, offering products that aren't only functional but visually appealing as well. This attention to detail enhances the overall look of the bathroom space and satisfies customer preferences. Exceptional customer service is another crucial aspect of Parryware's approach. We have a dedicated customer support team that is responsive to queries, concerns, and complaints. By providing prompt assistance, effective communication, and quick resolution of issues, we ensure a positive experience for our customers.
We do offer warranties on our products, providing customers with assurance and peace of mind. In the event of defects or problems, we have a robust after-sales support system in place. This includes repair services, product replacement, and support for installation and maintenance. Furthermore, we maintain an extensive network of authorised dealers and distributors, ensuring easy accessibility to our products and services. These dealers are trained to provide product information, guidance, and support, thereby ensuring customer satisfaction and cultivating lasting relationships with clients.
Can you discuss the impact of technology on the bathroom/sanitation industry and how Parryware is keeping up with the latest trends?

Technological advancements have reshaped the way products are designed, manufactured, and experienced by customers. At Parryware, we understand the importance of staying ahead of the curve and embracing these changes to maintain our position as a leading brand. One of the key impacts of technology is the rise of smart and connected bathroom solutions.
We recognise the growing demand for intelligent and convenient products, and we have invested in research and development to incorporate smart technologies into our offerings. Our product portfolio includes smart toilets, sensor-based faucets and other connected devices that enhance functionality, efficiency, and hygiene in the bathroom. By integrating these innovations, we provide our customers with state-of-the-art solutions that cater to their evolving needs.
How does Parryware approach product development and ensure that its products meet the needs of customers and the market?

Parryware's approach to product development is centered around understanding the needs of our customers and the market to create offerings that truly resonate. We believe in a customer-centric approach that involves extensive research, collaboration, and continuous feedback loops. To begin with, we conduct comprehensive market research to gain insights into the latest trends, emerging customer preferences, and market demands. This includes studying industry reports, analysing consumer behaviour, and engaging in market surveys and focus groups. By understanding the evolving needs of our customers, we can identify gaps in the market and potential areas for product innovation.
Read: Evolve India: Future of Art and Technology
How does the brand Parryware ensure that its products are environment-friendly and sustainable?

At Parryware, we prioritize environmental friendliness and sustainability in our product offerings through a multifaceted approach. We carefully select materials with low environmental impact, favouring eco-friendly options that are recyclable and minimise the use of harmful substances. Water conservation is a key focus for us, and is evident in the design of our products featuring water-saving mechanisms, like dual-flush toilets and low-flow faucets. Energy efficiency is another aspect, with sensor-based solutions that optimise energy consumption by activating and deactivating water flow as needed.
We do maintain responsible waste management practices, minimising waste generation during manufacturing and promoting recycling and proper disposal of products. We are committed to sustainable manufacturing, continuously optimising our operations to reduce energy consumption, carbon emissions, and resource usage. Moreover, we believe in consumer education, providing materials and resources to raise awareness about sustainable practices and encourage environment-friendly choices in the bathroom. Through these initiatives, we are able to demonstrate our commitment to environmental stewardship for a greener future.
What advice do you have for the people who are interested in pursuing a career in this industry and aspire to become a sales leader?

To all the youngsters: Love your job and follow your passion. If you see my journey, I have travelled passionately. Non-stop work has been the hallmark of my tenure everywhere. One more thing: you need to keep searching for improvement areas and rekindle your own passion from time to time.

My journey: It has been a relatively slow one, new generation doesn't have that much of patience. The journey that I have been a part of, in two decades, they would prefer to cover that in a lesser time. One reason for it would also be the changing macro environment opportunities.

My suggestion: Agility is good but we have to ensure that before we put our second foot forward, we need to be sure that the first one doesn't move. To sum it up, it's important to maintain a judicious balance between speed, style, and substance.