Asia's Future Financial Hub - Gift City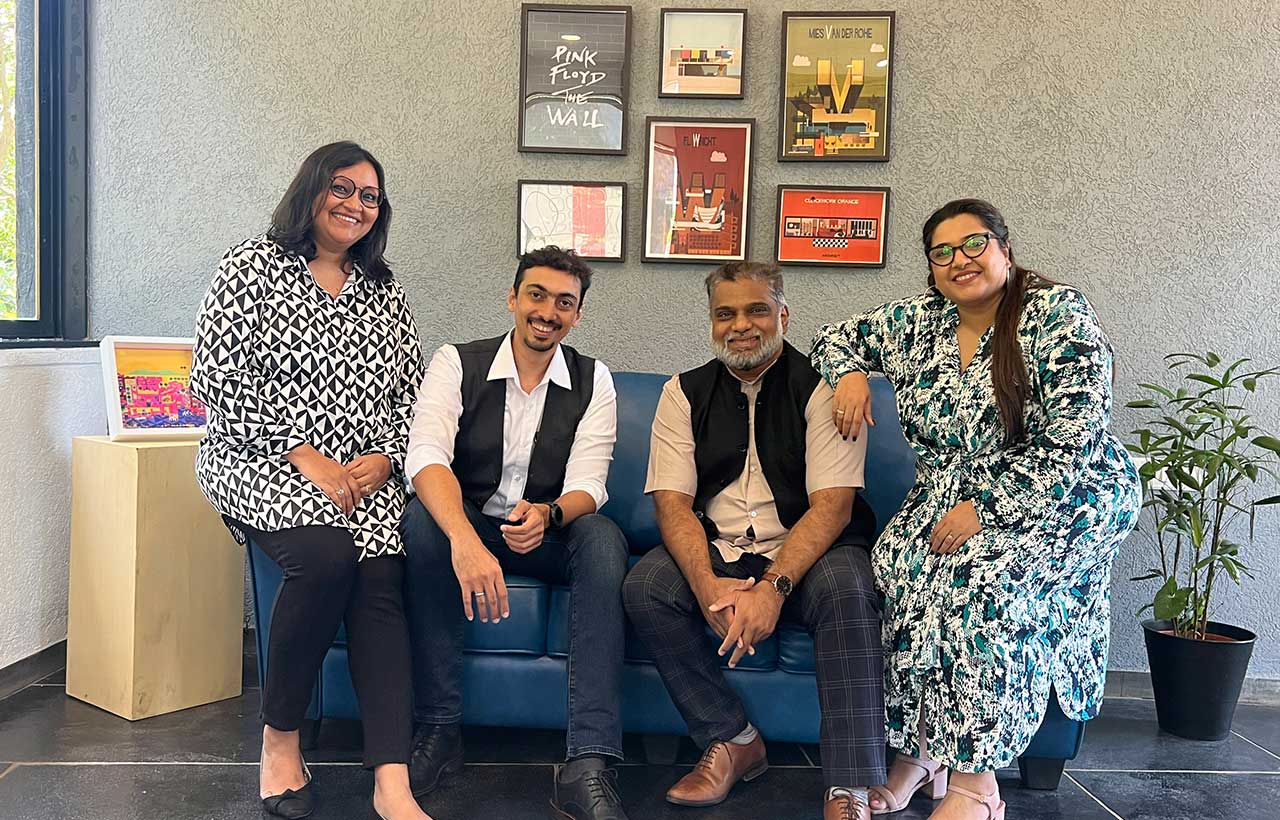 An emergent India represents a bright beacon on the shores of financial growth. GIFT, an integrated city is under construction between Ahmedabad and Gandhinagar in Gujarat providing next-in-class infrastructure, connectivity, technology, and legal framework. It is emerging as a platform for businesses across the world. The project involves the development of a new city with innovative expansion and modern infrastructure.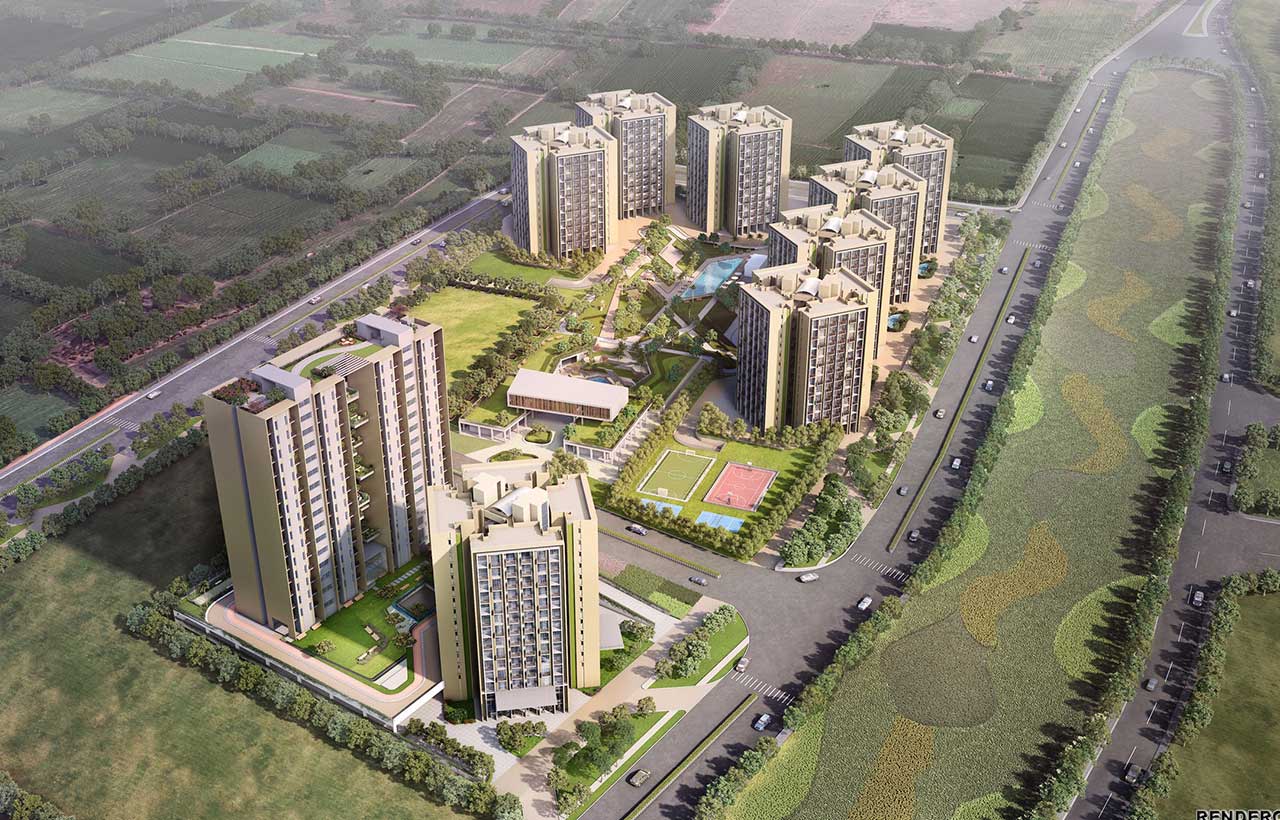 Ahmedabad is a UNESCO heritage city and is termed the architectural capital of India. It has set the goals for the world for its culture, social, tradition, festivals, history and innovation. Being a residential development in this integrated city, we derived its concept from the traditional and historical importance of its location. Step-Well, central courtyards, and jali/relief work have been incorporated to create a cognisance of conventional/historical with modern architecture.
Read: Vaissnavi Shukl: A Visionary Architect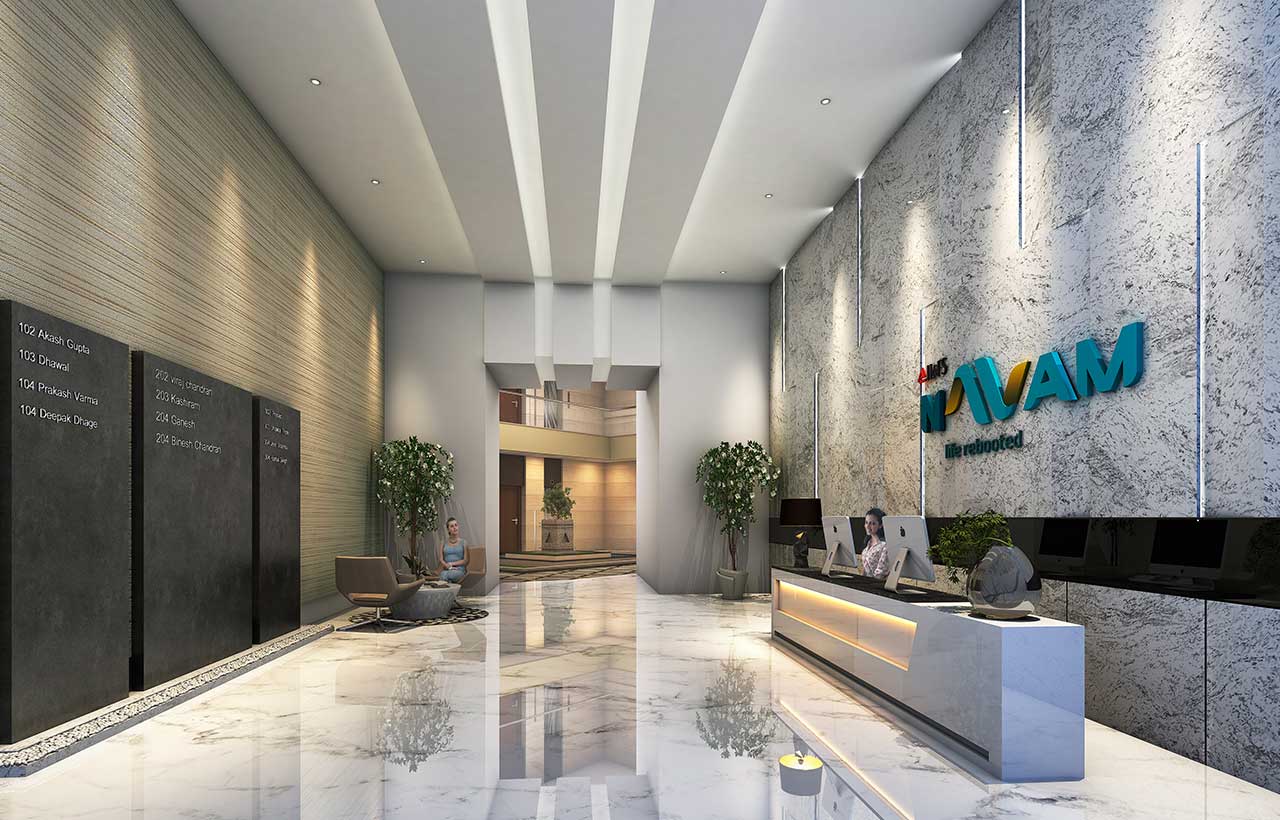 The buildings are oriented along the sun path and are chamfered from the corners to allow light penetration and cross ventilation in the courtyard creating a pleasant microenvironment. The funnel concept is used to design the courtyard between two buildings to maintain ambient temperature throughout the year. The service-core are introduced on the East-West Axis to avoid heat gain.

Gujarat thrives on community living. Community spaces such as retail, restaurants, and clubhouse are designed in the form of step-well to keep the ambient spaces cool in the arid heat of Ahmedabad. Sky gardens have been introduced at refuge floor levels, which help provide community and green spaces for maximum social gathering and thus create a sense of neighbourhood.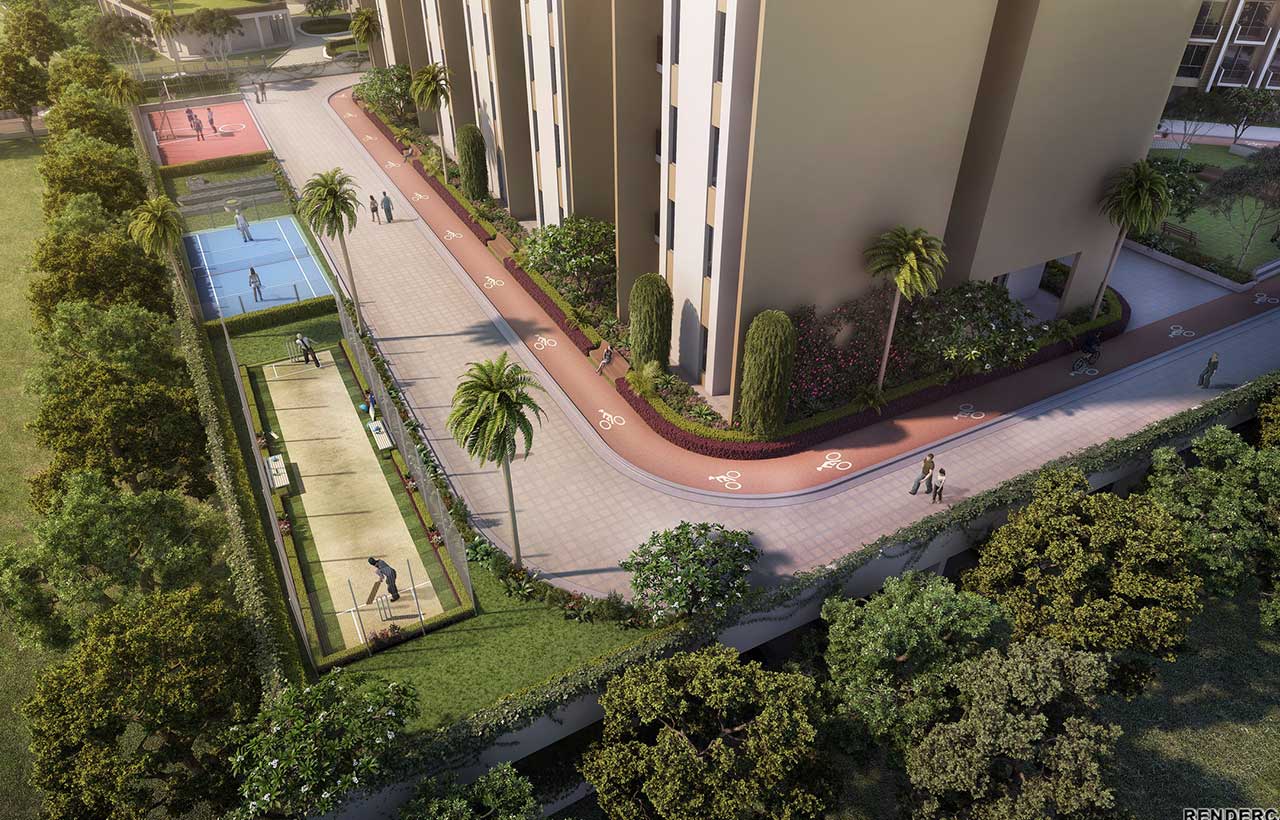 Read: Anagram Architect's Stunning EKAANTA Is for Those Not In Hurry

Specifications

Firm Name - Pentaspace Design Studio
Location: Mumbai, Maharashtra
Design Team - Ar. Gaurav Sanghavi, Ar. Harsh Pote, Ar. Pragya Sanghavi and Ar. Bhakti Pote.
Area: 40 Acres
Status of Project: Proposed/Unbuilt