Nuvocotto – Setting New Benchmarks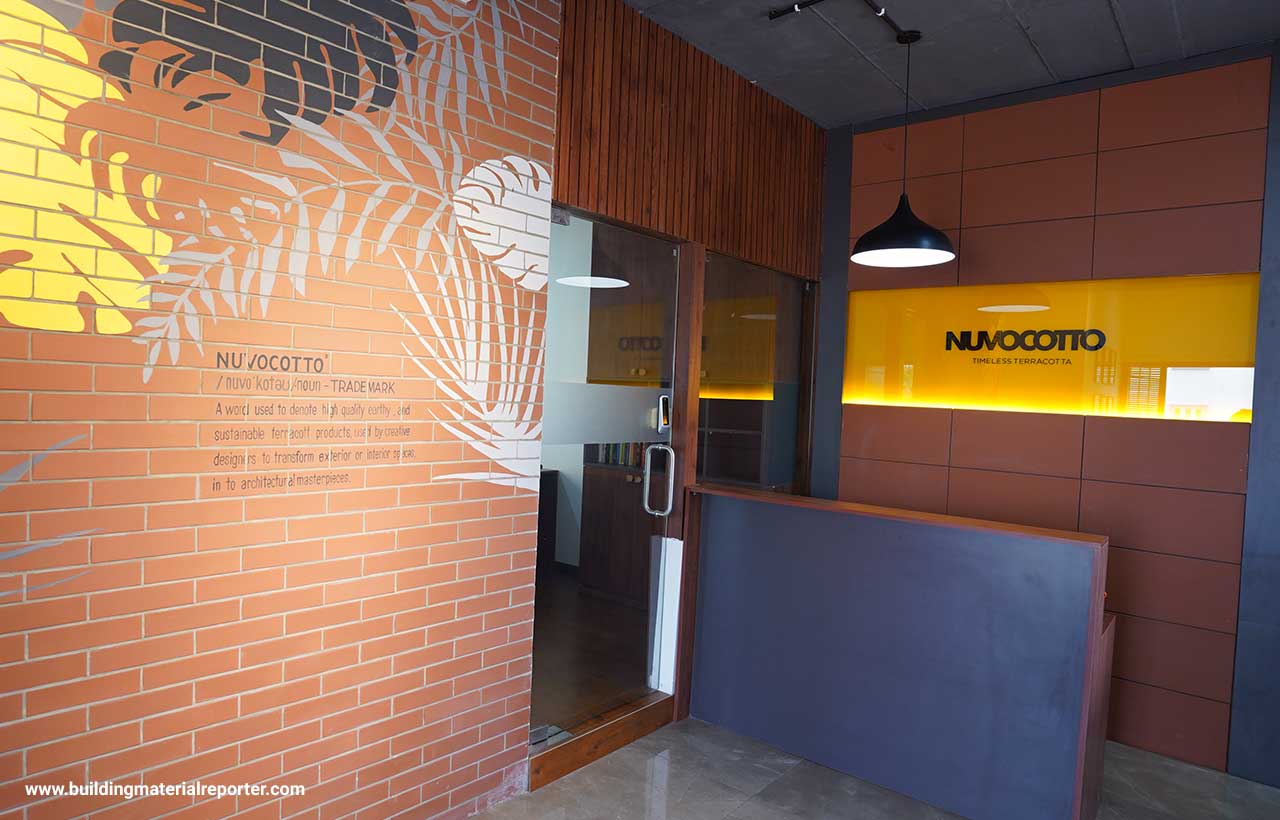 Nuvocotto, this Bengaluru-based terracotta manufacturing company has a dream to remain a leader in the industry. No wonder it is committed to delivering the best clay products to its admirers. Nuvocotto is a word coined by combining the sound 'Nuvo' which represents new, and 'cotto' which describes terracotta – the new fancy for specifiers urging quality terracotta products for their projects.
The legacy of Nuvocotto dates back to 1999, when it established its first outlet in the south Indian city of Chennai. Later, expanded to Bengaluru, which eventually became the national marketing office from where the company caters to the requirements of terracotta products used in the housing and construction industry pan India.
In order to explore how the company is setting new benchmarks of innovation and quality, BMR Editorial Team met with Mohd. Razal, the company's Managing Director. Here are the excerpts of our conversation on how the company is creating new standards of excellence for the entire industry.
How has been your journey so far?

In 1999, my uncle started this company in Chennai. I joined, after a decade, in 2009. At that time the clay tile industry was a little unorganised. The products were used just for functionality and not for creativity. Also, it was linked to a low cost construction method. In the past 23 years, we could see a lot of transformation. Thanks to the architects and designers who noticed the creative potential of this product and understood its aesthetic value it can add to the structure.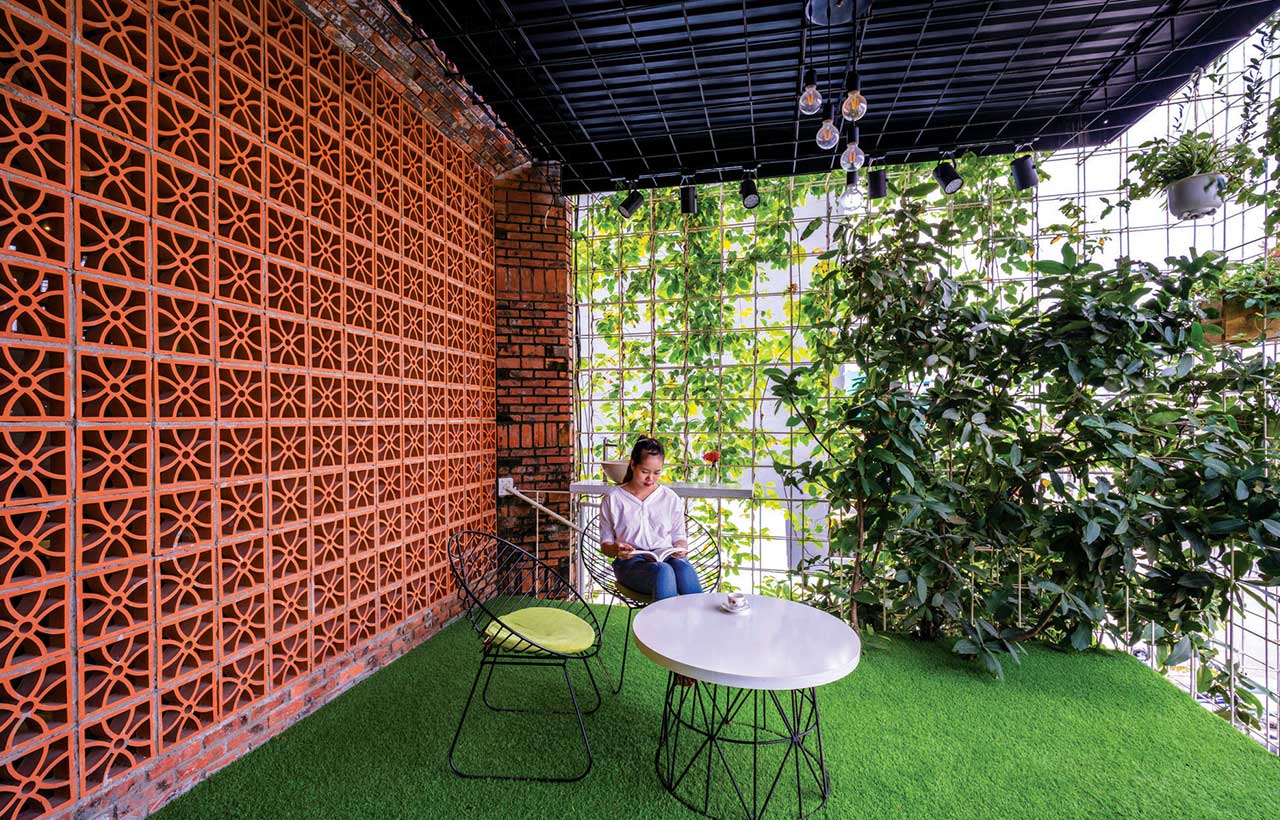 We know that architect fraternity is not restricted by regional boundaries. During those time, the specifiers didn't have a brand to mention in their BOQ when it comes to clay products. But the proud moment has come for the brand Nuvocotto, which is now being referred. Recently, one of the architects from Ahmedabad has asked it for his IIT Delhi project. This could become possible because of the brand's enhanced visibility in the market. We did a lot to establish it and change can be seen in the industry.
How did you establish the brand?

We made this possible by knowledge sharing. We studied the market and understood the need of the industry. We created the brand. We realised the absence of any proper product catalogue, technical guidelines, and of course, the installation method. We documented all that, identified our target customers and then deliver it to the right hands so that they can use these products in the right place and in the right way. Moreover, we are the first terracotta plant in India.
Which all products does Nuvocotto offer?

Today, we offer a variety of products right from roofing, ceiling, pavers, floor tiles, wall tiles, façade, clay hollow bricks, and jaalis. When we started, we used to sell the most was the terrace tiles which were used for thermal insulation, its basic function. From there, it reaches to wall with clay hollow blocks. It was then followed by wall tiles, ceiling tiles, floor tiles, etc.
Due to certain unfavourable conditions like maintenance and availability, people were not ready to use floor tiles. But when Nuvocotto premium floor tiles came into market in 2011 with features like low water absorption and better hardening, all the negativity related to usage went away. People love to use clay floor tiles because lot of them have their traditional house. That was one major turning point for the floor tiles.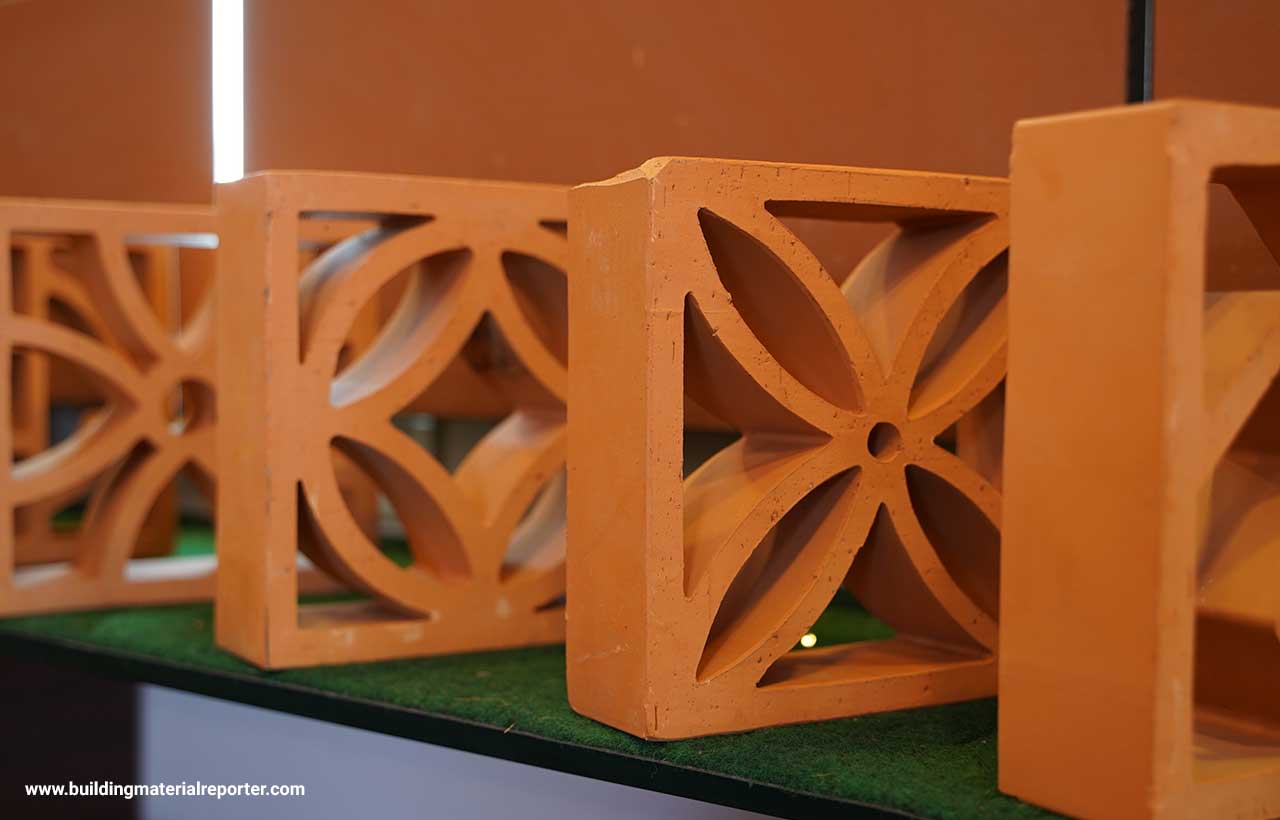 When it comes to wall tiles, regional or traditional clay practices didn't have that yet. In 2012, we supplied 60,000 sqft of wall tiles to Tata Power in Bengaluru, which took us around four months. But three years later, in 2015, we supplied it to the National Academy of Customs Excise & Narcotics. The order value was almost five times, which we delivered in just one month. In 2017, we introduced clay jaali with new designs and devised new ways of its applications. Next, we are focusing on dry cladding.
How Nuvocotto is different from existing clay products?

There is nothing new when it comes to differentiating it from the existing cladding or flooring products. But we are giving better quality, better customer experience, and better managed way. We also train the installers, people who use it. So, it's not a new product but is more user friendly than the one existing in the market.
Despite being one of the oldest materials, why did it take so long to attract specifiers' attention?

It's the product that everybody loved but due to certain knowledge gap and more importantly its availability across the country, there was a kind of blockade. We tried finding out and addressed most of the bottlenecks in the last two decades. We then moved a notch ahead by approaching specifiers like designers and architects and letting them know the attributes that can help their architecture and interior designs get added features.
For jaalis, which were restricted to cover small opening at the top of the wall in the traditional old buildings, architects have shown many different ways of applications like facades, designer ceilings, pavers, etc. It's up to the imagination of specifiers and we hope they would make it further versatile.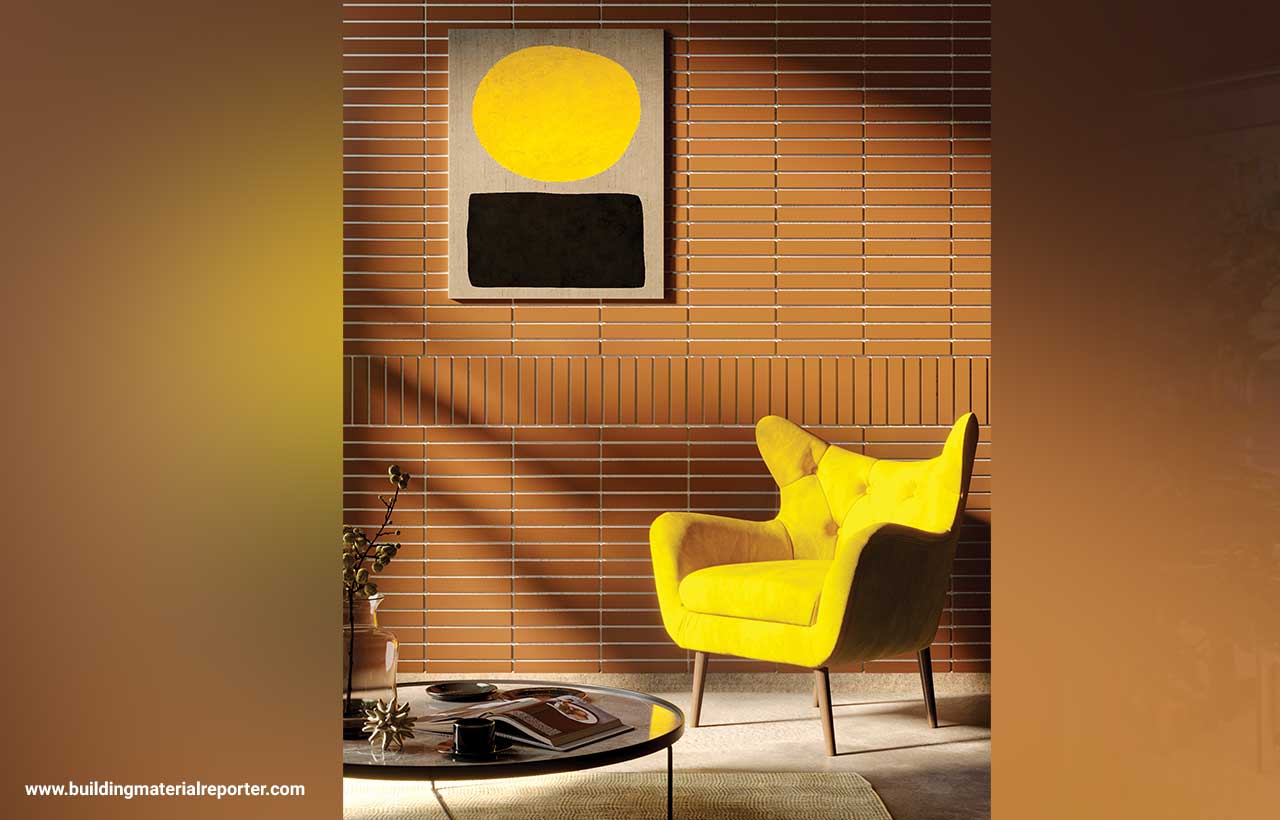 Which all versatilities are you indicating towards?

Possibilities of applications are endless. For instance, the floor tiles can be used to cover walls too. Even for the dynamic façade, specifiers are using our clay tiles. Ar. Monish Siripurapu of Ant Studio used our floor tiles in parametric design workshop in SPA Delhi. Our clay pavers have much higher thermal comfort when compared with concrete pavers. Its porosity allows water to slip back into the earth. The most important advantage with these clay building products is that you can get your beautiful home done without harming the environment. So, the versatility of application depends upon the imagination of architects and interior designers.
Where can we see Nuvocotto in three years from now?

We are the leader for now and want to remain the flag bearer of the industry for these clay-based architectural products.
From where can specifiers get Nuvocotto products?

We have four direct outlets, one each in Kochi, Bengaluru, Hyderabad and Chennai. Apart from that we have warehouses too. We do have 40 channel partners across the country to whom we provide full marketing support.
Do you have any plan to expand your network?

We are aggressively expanding our footprints across the country. We want Nuvocotto's presence in most of the cities in India, and hence, we are still in process of setting up the network of our channel partners. Since the product is heavy and brittle, supplying to far flung areas is a big challenge. To address the same, we have started some arrangements for now. We are making mini warehouse in few locations by associating with young and energetic business enthusiasts.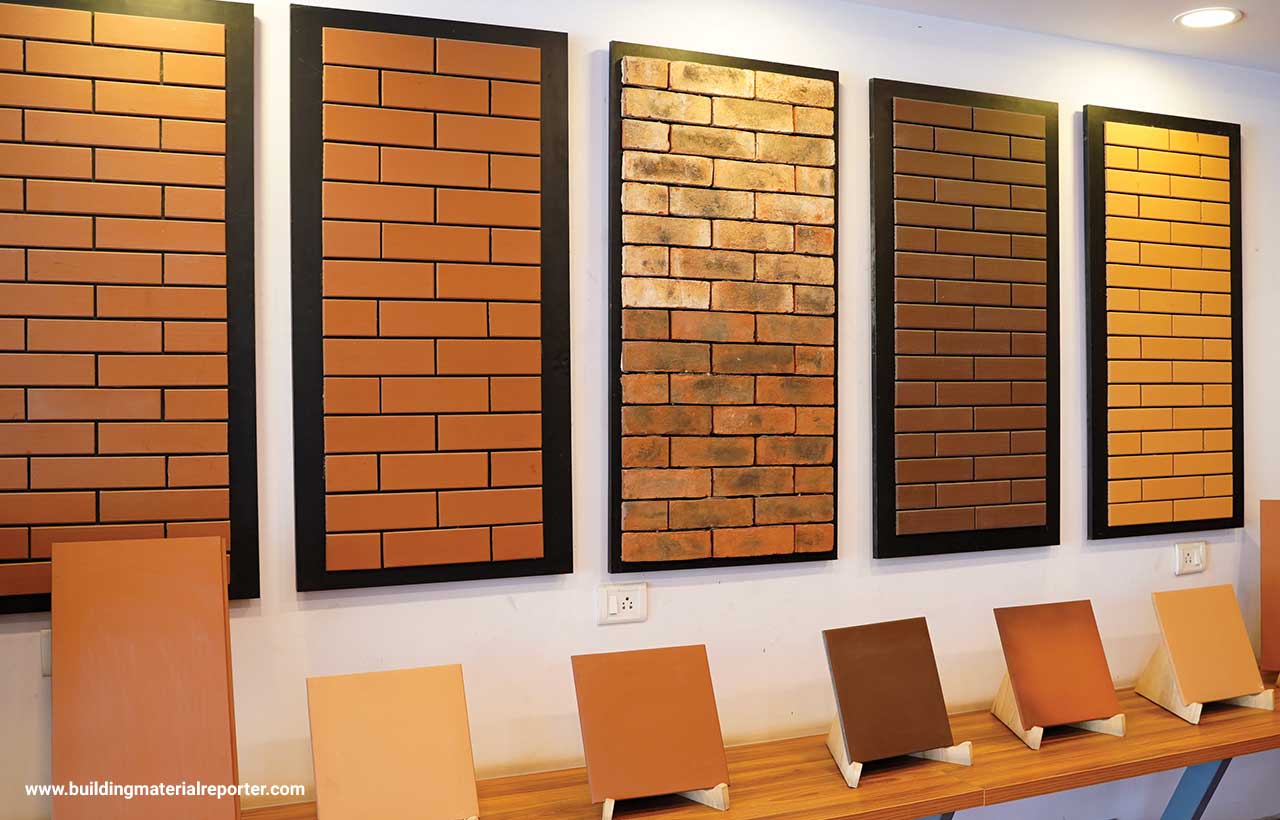 What supports do you offer to your channel partners?

First of all, we hand over all the sales lead to our channel partners of that particular region. Additionally, we also help them improve on their knowledge about these products, their usage, versatility, and rapidly increasing application areas. To help our associates grab more opportunities and cover expanded geographies, we do product presentation classes in architectural colleges. We train installers. We conduct architects meet for introduction of the products so as to bridge the information or knowledge gap in the industry. All these steps are to support channel partners.
So, who can be your associate?

We are in process of expanding our network with people who are energetic, enthusiastic and have some dreams of their own. We are looking for people who can understand the business of clay building/architectural products. We would train them for three years so as to add to their domain knowledge to help them convince their customers.