Smartex Delhi 2023 Creates Powerful Template for a Bright and Better Future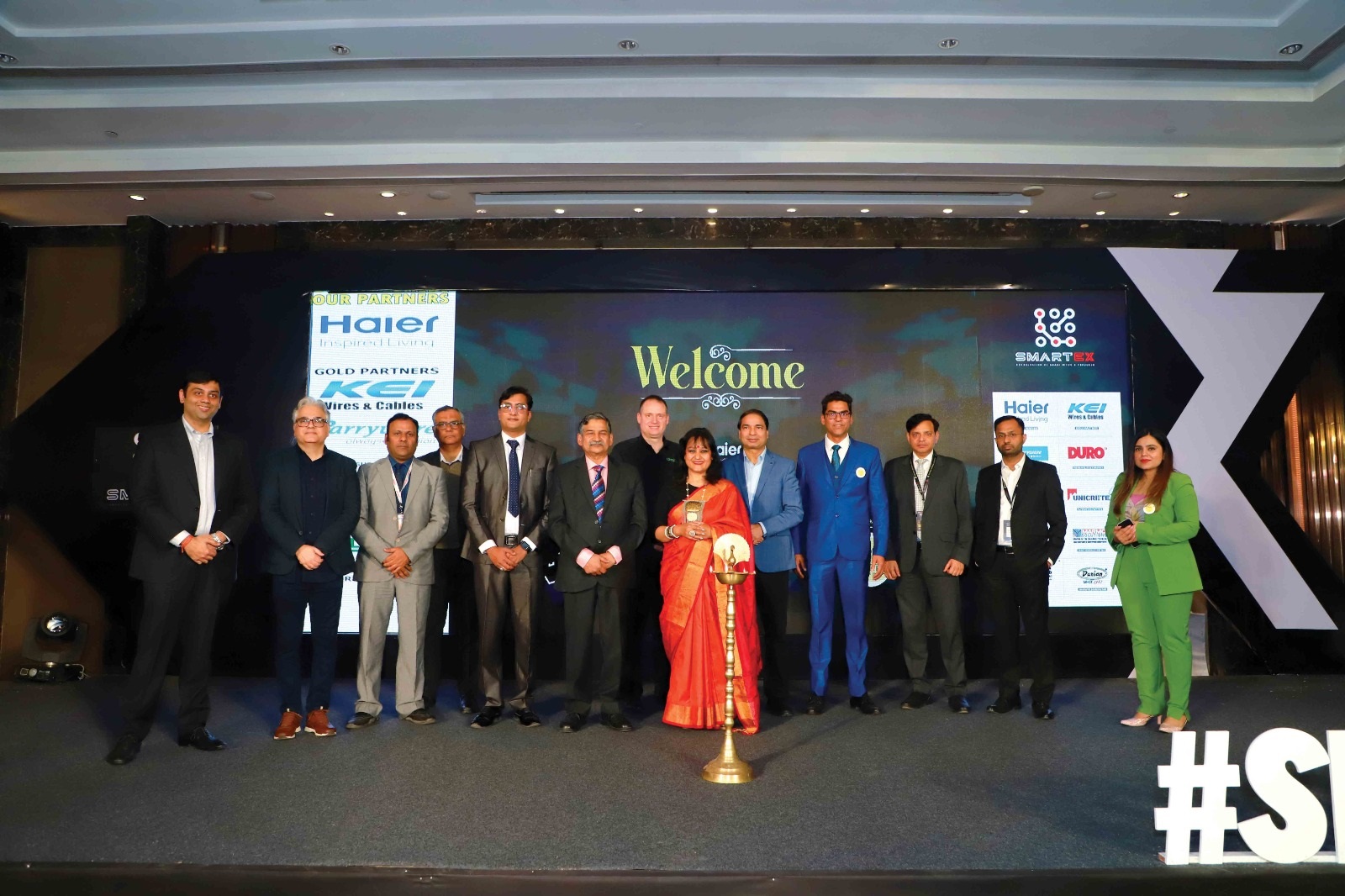 Smartex 2023 was an incredibly successful and inspiring event. The recently concluded Conference and Expo in New Delhi witnessed the gathering of some of the most renowned and respected architects, designers, influencers, engineers, and product makers for a common, shared goal.
The idea behind the initiative was to create a platform where these professionals, involved with the field, in one way or the other, could come forward and collaborate for the betterment and improvement of all.
As it turned out, the mega event proved successful beyond all expectations. It witnessed a gathering of some of the topmost names from distinguished fields who stood united under one roof and pledged to 'take the dialogue forward' on a smart and better future, through their fine works and collaborations with other like-minded professionals.
Ar. Shruti Dimri, Anagram Architects, set the ball rolling when she made the inaugural speech for the conference and expo where—post giving a brief introduction of the event—she thanked all the participating architects and designers, before she informed the audience about the Smartex event itinerary, which, she added, had keynote talks, panel discussions, technical presentations, and felicitation ceremony, among others.
The Legends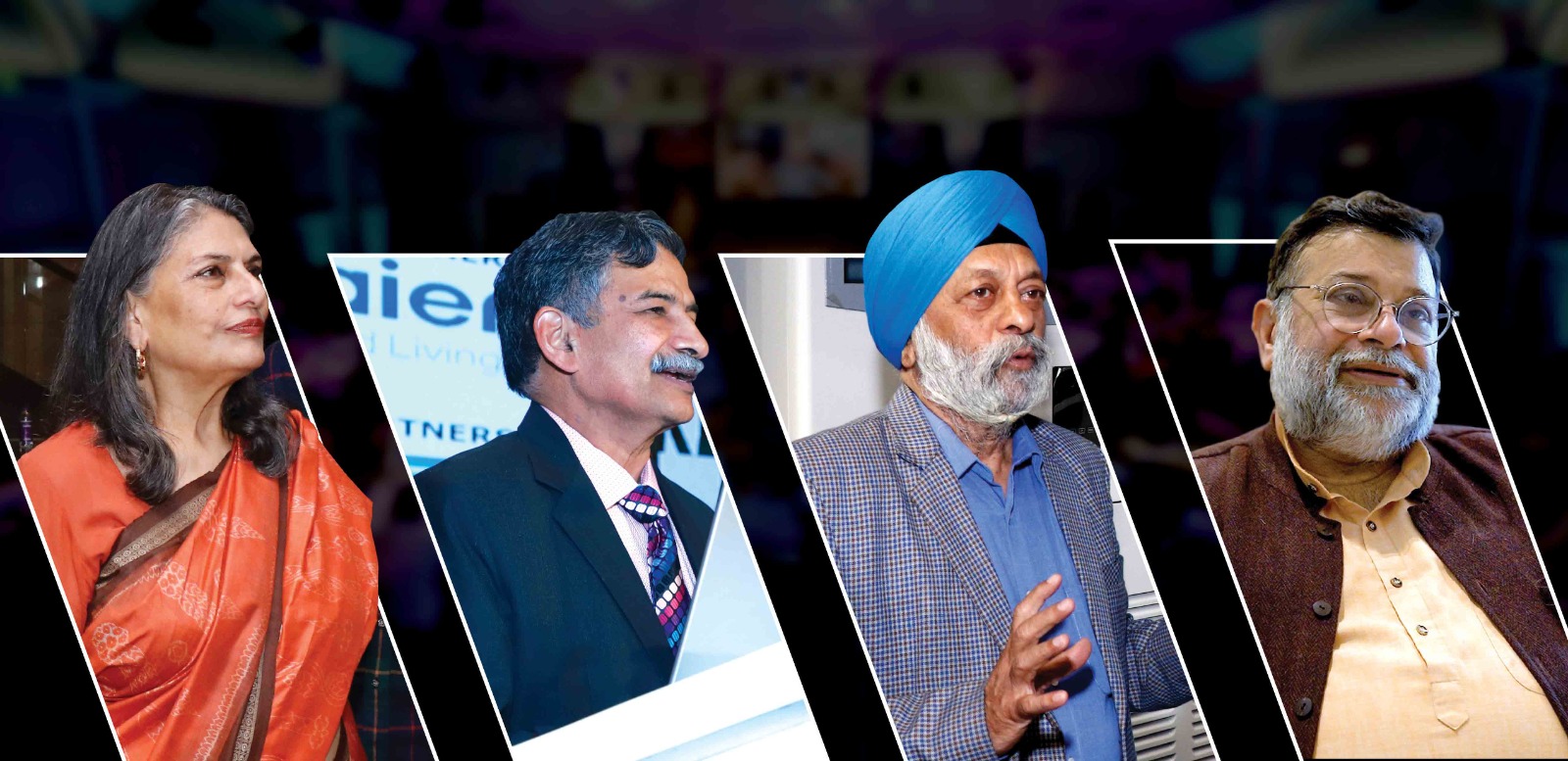 Sunita Kohli, Padm Shri (1992); 'Airport King' Ar. Chanrajit S. Shah; Veteran Architect Premendra Raj Mehta; and Prof. Manoj Mathur… the cream of the architect-designer fraternity graced the event to make it a memorable one, through their thought-provoking keynote talks and incisive observations on many important and contemporary issues centred on arts, culture, geography, and architecture.
While Sunita Kohli spoke on her illustrious and much talked about work, "Manifestations of KALA & Contemporary Design: Aesthetics And Ideas," and drew the attention of the world towards India's rich cultural and architectural heritage; Ar. P R Mehta brought the attention of all towards the fact that architecture doesn't find a mention in our constitution while adding that art and architecture would never flourish without patronisation. He however, quickly added that architects don't need to patronise.
On the other hand, 'Airport King' Chanrajit S. Shah focused on India-inspired architecture, which, he said, was required when most people in India seem happy to ape the world-empowered architecture. Meanwhile, Prof. Manoj Mathur explained why we should learn to un-build and touched the sensitive issue of the debris left after the demolition of old building structures to make new ones. He then added that such structures should be re-used and not demolished—just for the sake of making a new one.
Other Top Architects & Designers
Lipika Sud, Lipika Sud Interiors; Ar. Amrita Dasgupta, Studio CoDe; Dona Alex, Myspace Architects; Ar. Rahul Tyagi, Rahul Tyagi & Associates; Ar. Chandrika Sahay, Meraki Dezine;; Ar. Manishi Aggarwal, Design Cosmos; Ar. Vineel Mathi, MAP Design Consultants; Ar. Gagandeep Kapila, Workshop for Metropolitan Architecture; Ar. Priyanka P Mehra, P S Design; Ar. Nikita Bajaj Pathak, Design21; Ar. Abhigyan Neogi, Chromed Design Studio; Ar. Natasha Kochhar, LTDF; Ar. Abhishek Bij, Design Plus Architects; Ar. Harsh Varshneya, STHAPATI Associates; Ar. Vivek Gupta, Arvind Vivek & Associates; Ar. Sushant Verma, rat[LAB]; Ar. Eishan Jain, ADP Architecture, among others, were some other notable participants.
Panel Discussions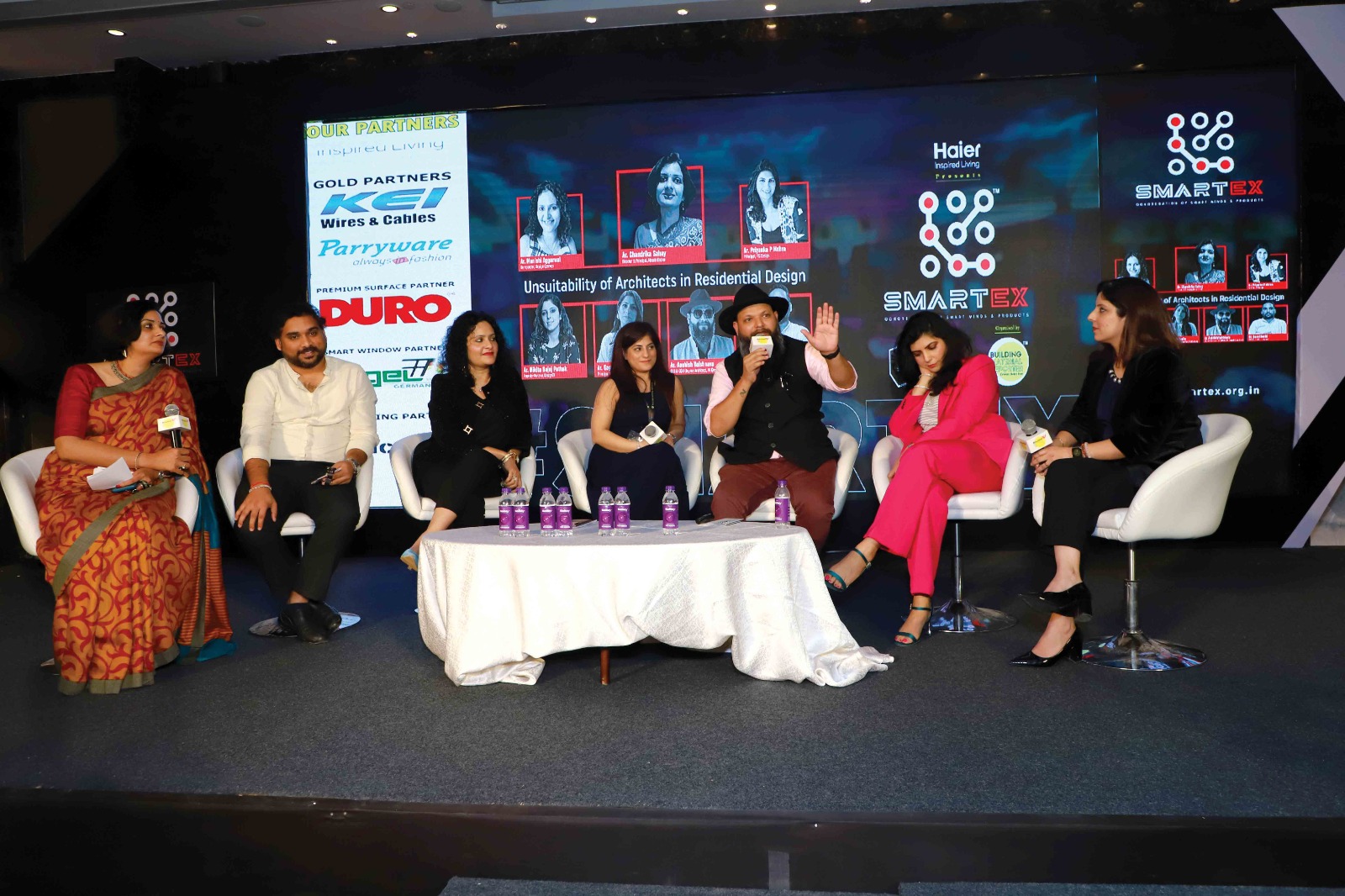 These prominent professionals from architecture and designing, who graced the event, shared their views on many important and thought-provoking issues in panel discussions. "Unsuitability of Architects in Residential Design", "Is the Architectural Community Responsible for Pollution in Delhi NCR?", and "Parametric Design - Hype Vs Reality"... these were just some of the topics that brought out their views and thoughts in the most effective manner possible.
The Brands
To set the stage, the industry's ten leading brands came forward. Haier was the Title Partner, while Parryware & KEI were the Gold Partners. Lingel, Smart Window Partner; Duro, Premium Surface Partner; Durian, Decorative Doors Partner; Unicrete, Supporting Partner; Sakarni, Associate Partner; Marmo Solutions, Smart Hospitality Partner; and Innovative Lighting, Smart lighting Partner. All our associates were quite satisfied with the outcome as they met their respective goals. They were extremely delighted being associated with the inaugural issue of Smartex and have promised to continue supporting the event in future.
The Highlight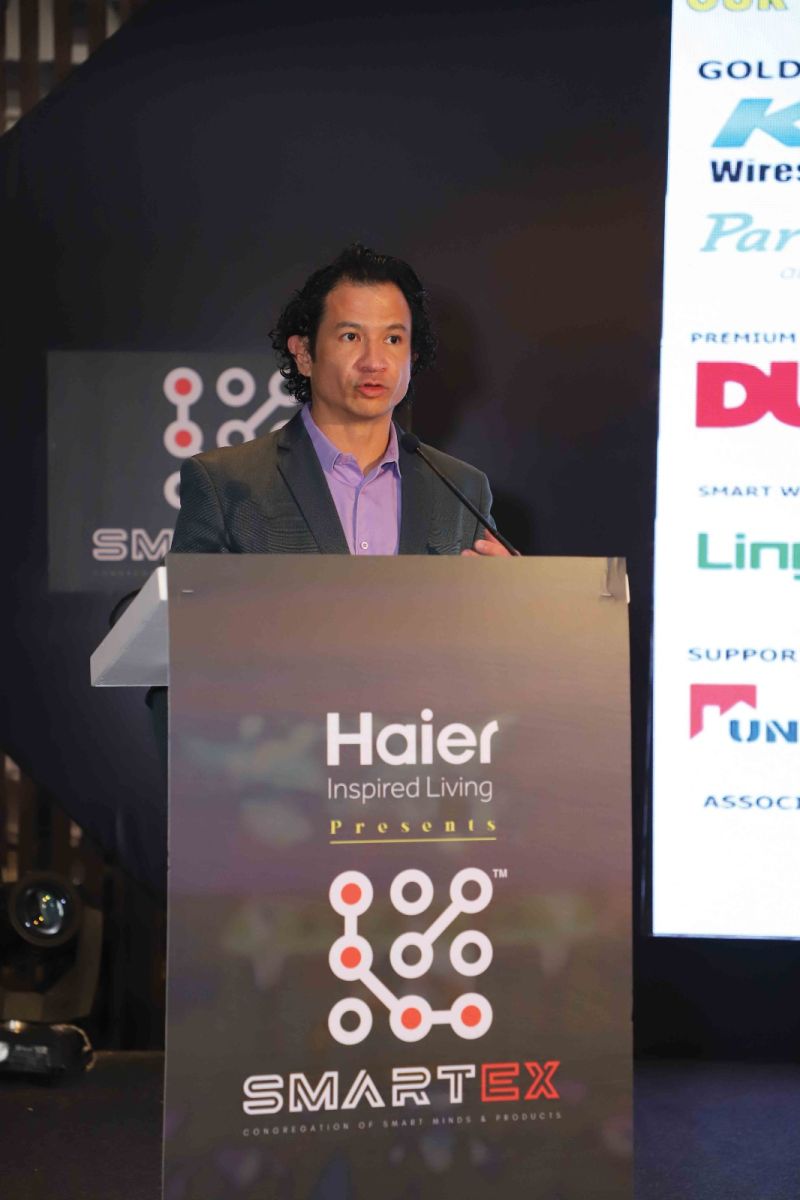 The highlight of the mega and immensely successful event though was the keynote talk by Prof. Beni Lew from Israel. He flew to India especially for the event to deliver his striking keynote talk on "Smart Cities – Water in Israel" and "Water & Waste Management," and draw the attention of all on towards the looming threat of the water scarcity in the world.
Another Notable Highlight
Yet another remarkable part of the event was the panel discussion 'of a different kind' on "Is Mass Housing A Smart Idea?" C. P. Singh, KEI; Dr. hc Mario Schmidt, Lingel; Ashok Gupta, Sakarni; and Rajnish Aggarwal, MEP Consultants, PDA shared their thoughts on the important subject while the large conference room–brimming with many illustrious personalities–listened with full attention.
Felicitation Ceremony & End of event
The event concluded with awards ceremony where many architects and designers were felicitated for their inspiring works. We strongly believe that good work needs to be recognised. Ar. Mehta will agree as he mentioned in his keynote address.
The felicitation ceremony was followed by 'Thank You' note from Sukesh Singh, Director, Business Mantra Reporter (BMR) – the organiser of Smartex 2023. He thanked all participants and brands before officially bringing the curtains down of the inaugural issue of the highly successful conference and expo.
What Next?
Events on the lines of Smartex Delhi Chapter are planned for the different regions and states of the country. We hope to soon come out with our next chapter. So, stay tuned!