Why Bridges in India Are Collapsing Like Ninepins?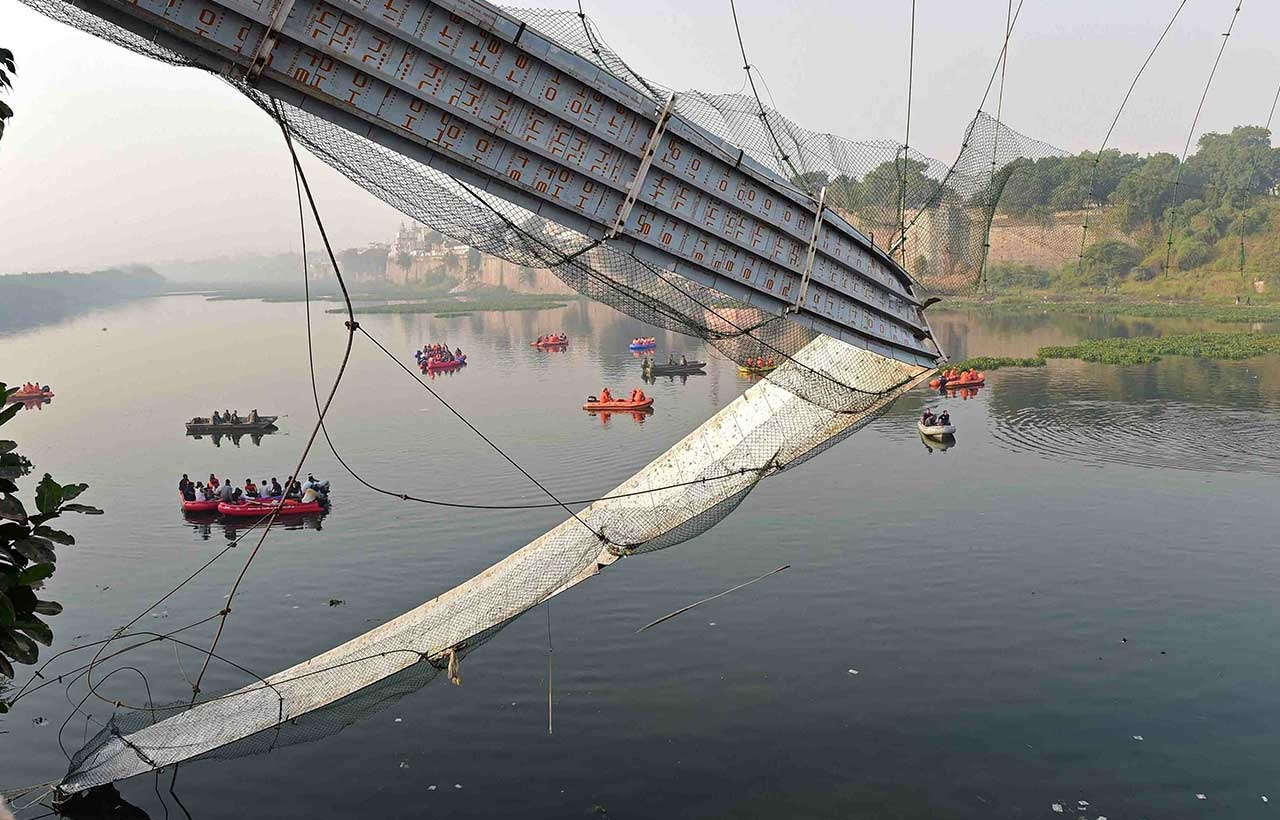 Morbi Suspension Bridge Collapse
Of late, there have been many cases of buildings, bridges and other public and private structures collapsing overnight, sometimes just after being thrown open for public use. Bihar, Gujarat, Delhi…it's the same sad story everywhere.

On June 4, 2023, an under-construction bridge, which was supposed to connect Khagaria district with Bhagalpur in Bihar, collapsed. The Under Construction Bridge had collapsed over the Ganga River in Khagaria for the second time. The 3.16 km-long, four-lane bridge over the river Ganga connecting north and south Bihar, built between Sultanganj in Bhagalpur and Aguwani in the Khagaria district was built with a staggering budget of Rs 1,700 crore.

In another similar incident, in December 2022, a bridge across the Burhi Gandak River in Begusarai collapsed. Another bridge collapse occurred in Nalanda district in November last year, resulting in the death of a labourer and injuries to another. Other under-construction bridges in Kishanganj and Saharsa districts had collapsed even before they had been officially inaugurated.

For the record, in Bihar over the past three years, 11 bridges have collapsed.

But--as mentioned earlier--the situation isn't better elsewhere.

On June 14, 2023, an Under Construction Bridge collapsed in Tapi on the River Mindhola in Gujarat. Earlier, in the same state--on October 30, 2022, to be precise--a pedestrian suspension bridge over the Machchhu River in the city of Morbi in Gujarat, India, collapsed, leading to the deaths of at least 135 people and injuries to 180+ others.

Much earlier, during the 2010 Commonwealth Games, a suspension bridge outside the Jawaharlal Nehru Stadium in Delhi had collapsed killing 27 workers. The UPA government had to step in and call the Army to rebuild the bridge and the same was done in just six days.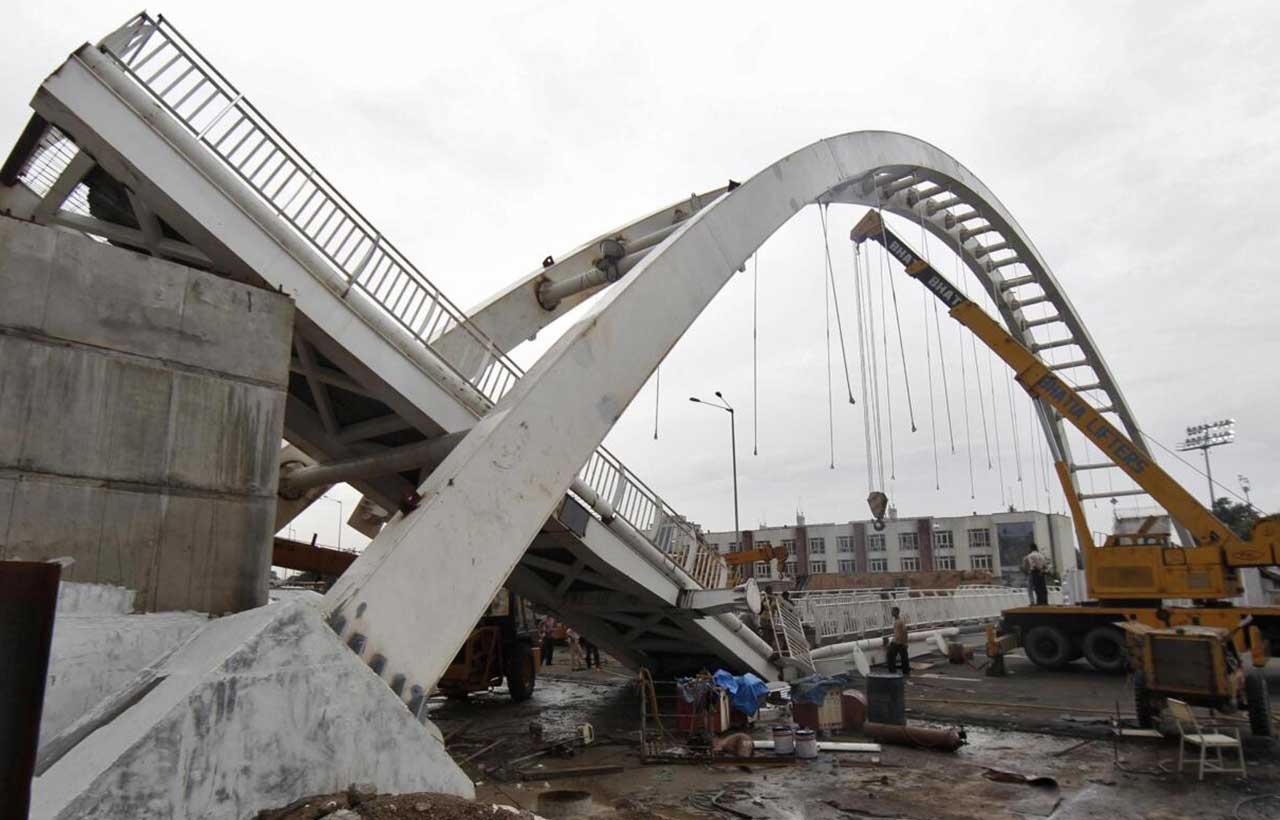 Delhi Commonwealth Games 2010 Bridge Collapse
Yet Another Under Construction Bridge Goes Down
As per a new news report, yet another Under Construction Bridge has collapsed--this time in Mizoram, near the Sairang area, about 21km from the state capital Aizawl, killing 17 workers and trapping several others. The said railway bridge was being built to bring railway connectivity to Aizawl.
Why Bridges in India Are Going Down Like Ninepins?
Why they are crumbling down all of a sudden and repeatedly? Who is to be blamed for all this? Is the Sub-Par Construction Standards of building materials the main reason? Or, is it the lack of skills on the part of the involved engineers and contractors the chief culprit?
Click the Link: https://youtu.be/pigDd0Hvl7Q
We spoke with some professionals on the subject, including Vinay Gupta, Director & Chief Executive Officer, Tandon Consultants Pvt. Ltd., STRUCTURAL ENGINEERING SPECIALISTS, New Delhi; and Soni Yadav, Varanasi, Construction Engineer & Architect, SR Construction Pvt Ltd (NSW).
Excerpts:
Vinay Gupta, Director & Chief Executive Officer, Tandon Consultants Pvt. Ltd., STRUCTURAL ENGINEERING SPECIALISTS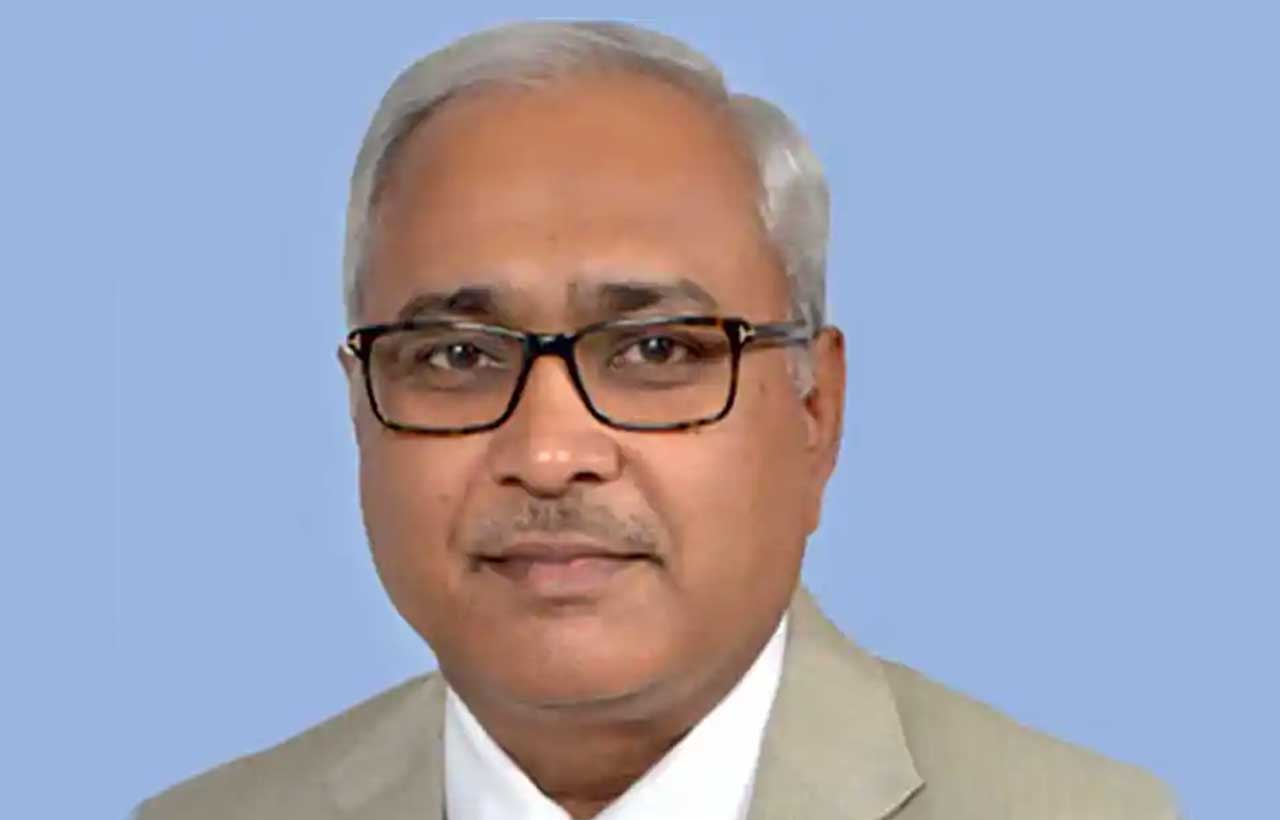 There could be multiple reasons behind bridge collapses in India.
There could be multiple reasons behind such incidents. To blame just one factor or person or institution will not be right or justice to the concerned person or organization. Right from administration to tendering to design to equipment used to construction… there could be many stages where the failure to follow the process or do things in the proper way, may create such situations where bridges or structures may fall like ninepins.
Soni Yadav -- Construction Engineer & Architect, SR Construction Pvt Ltd (NSW), Varanasi
Sub-Par Construction Standards is one of the major reasons behind the development but to say this is the ONLY reason why bridges and buildings are collapsing and falling down at such an alarming rate is farfetched.
There are other more important reasons and key factors at play. Certain important factors, such as Soil testing, foundation testing, plinth column, wind load, and live load… are all very important factors that decide if the structure would stand the test of time and load.
For example, if a bridge is built without paying attention to, say, the expected wind load, the chances of the structure standing tall and strong won't be too high, and it may fall down if the pressure becomes unbearable for the structure. This is what has happened in most cases, especially in Bihar, where there have been many such cases.
The local contractors not doing their jobs well, following the blueprint and instructions at the ground level is also a key reason why such structures are crumbling. Lack of alert supervision from the top often aggravates the issue and only when such events take place do those sitting above wake up, but by then it's too late and just a course correction at a cosmetic level can be done.
Final Thoughts
Vinay Gupta, Director & Chief Executive Officer, Tandon Consultants Pvt. Ltd; and Construction Engineer and Architect Soni Yadav can't be more right. The use of substandard building material products is a key reason. But some other equally--if not more--important factors also fuel such developments.
Having said this, it's vital to not compromise with the overall quality of the building materials, both man-made and natural, such as clay, sand, cement, wood, steel, etc. Since, at stake, is the life and well-being of people, no effort should be spared to make a structure 100% safe and secure, using the finest of building materials and following all the rules and bylaws of building making.