Canadian Wood Hosted a Seminar at its Experience Center in Mumbai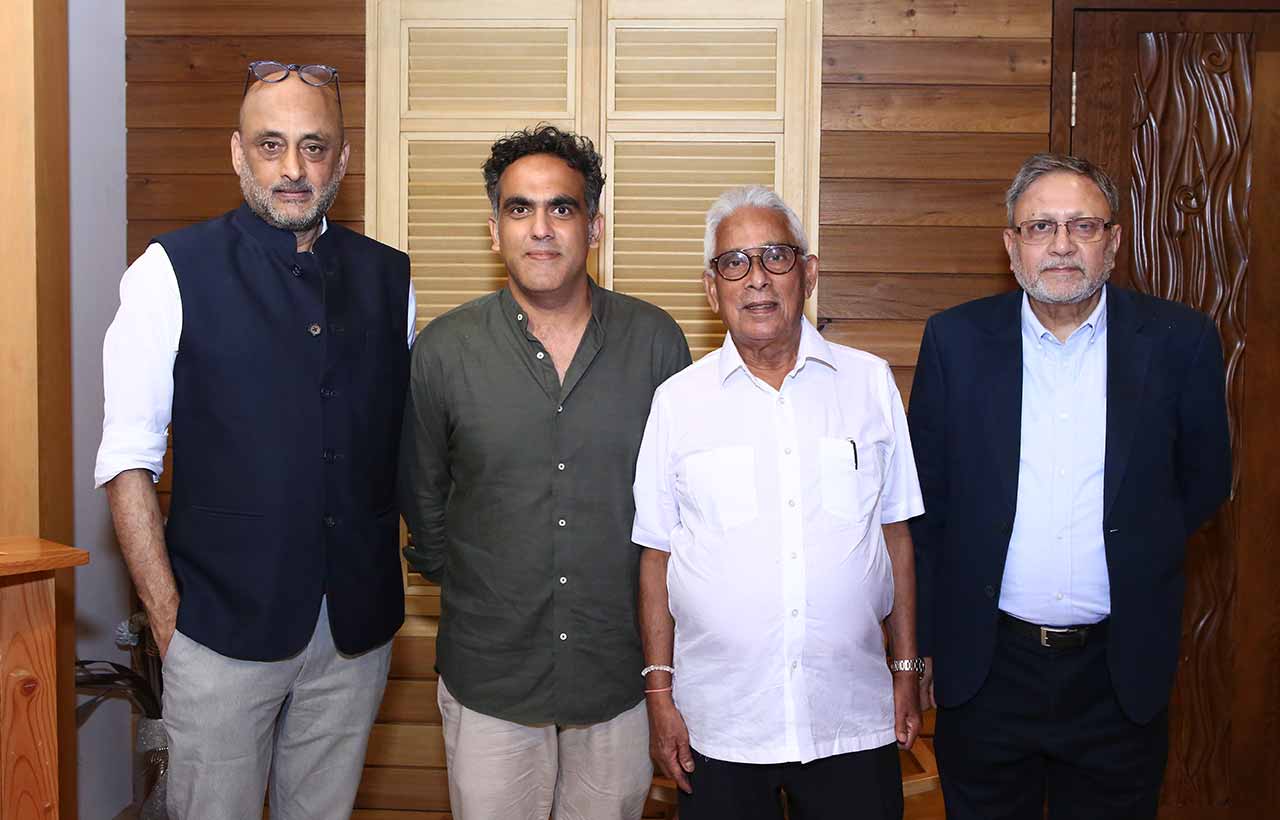 Canadian Wood hosts a seminar on "Reman projects in Canadian Wood" with prominent speakers such as Ar. Salil Ranadive, Ar. Pravir Sethi & Mr. Vinoo Naik from the industry
The British Columbia (B.C.) provincial government's crown corporation, Forestry Innovation Consulting India Pvt Ltd, popularly known as Canadian Wood, hosted a seminar on November 16, 2022, on 'Re-man Projects with Canadian Wood'

The Canadian Wood campaign, which promotes using legally manufactured, responsibly harvested wood from British Columbia, Canada, has resumed after a two-year suspension brought on by the pandemic. This includes seminars and other activities that were previously halted. The session began with a welcome note and introduction by Mr. Pranesh Chhibber, Country Director, Canadian Wood, to set the tone, followed by presentations from distinguished speakers. Ar. Salil Ranadive, Principal Architect of SR+A Architects, was the second to take the stage and spoke on "Looking Back and Looking Forward. Ar. Pravir Sethi, Founder of Studio HINGE, took the stage next and shared his thoughts on designing with wood. Finally, Mr. Vinoo Naik, the founder of Interscape, shed some light on his various projects in Canadian wood throughout India. The session was closed by Mr. Gajanan Patankar, Assistant Director, Business Development, with a thank you note to the audience. The seminar was moderated by Dr. Jimmy Thomas, Assistant Director, Technical Services.

Pranesh Chhibber, Country Director, Canadian Wood, shared his insights on the current trends in the Indian construction industry, "Wood imports have a long history in India. Every year, India imports approximately 700 cubic meters of wood, 90% of which is used for re-man applications. One of the many reasons why manufacturers and architects like Canadian Wood is that we provide well-seasoned and uniformly sized wood when it is delivered, eliminating the need for the manufacturer to sort the wood before use. More and more builders and architects are requesting certified wood from sustainably managed forests as the market for structural applications and re-man increases in India."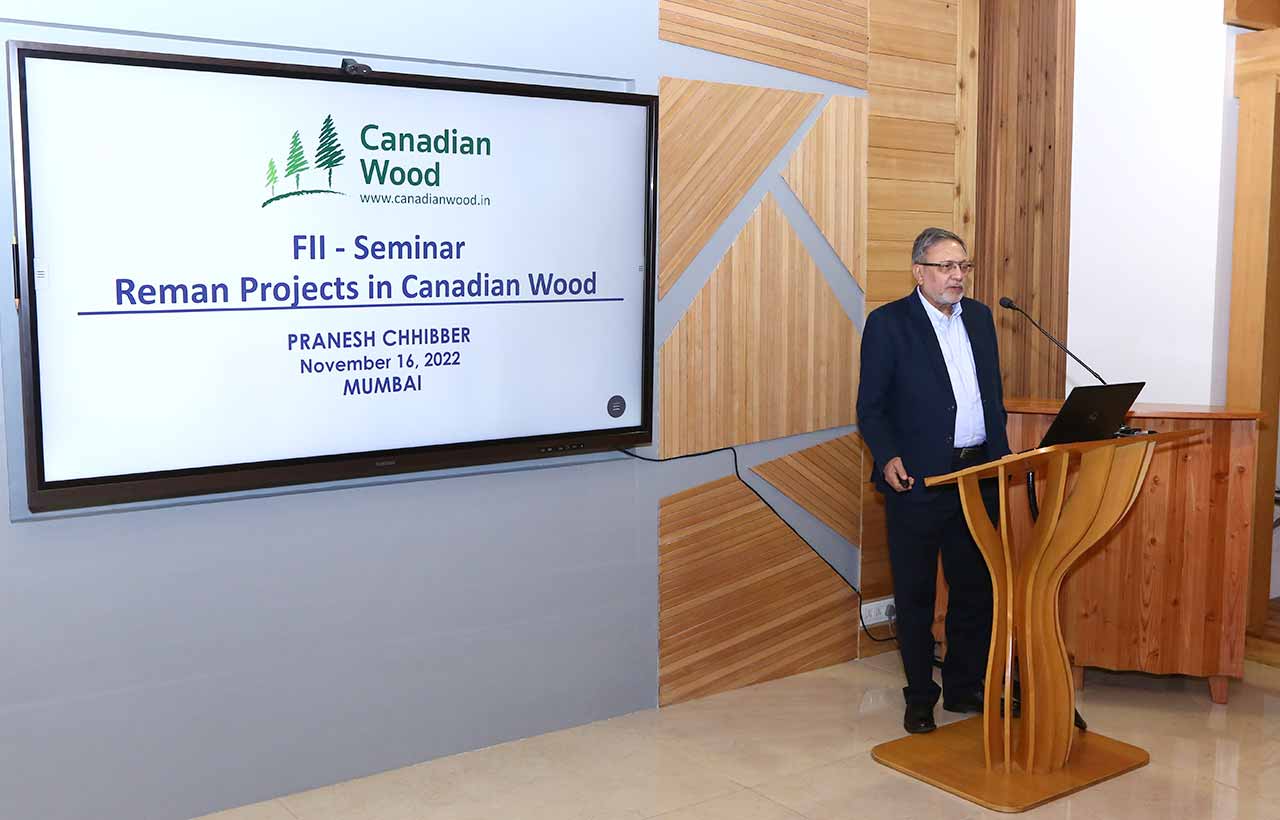 Ar. Salil Ranadive, Principal Architect, SR+A Architects, spoke about the ethics of building with wood. "As an architect, I support protecting the environment and people for the greater good. One of the reasons I prefer doing business with Canadian Woods is their attention to the environment and ethical business practices. They take the initiative to replant trees that they harvest to preserve the forest cover and at the same time offer certified wood from sustainably managed forests."

Speaking on his association with Canadian Wood, Ar. Pravir Sethi, Founder, Studio HINGE, said, "I like Canadian Wood over local wood because of their strict quality control, standardization, and customization. They provide us with precisely sized and graded wood while taking the environment into account."

Sharing his insights, Mr. Vinoo Naik, Founder, Interscape, said, "People in the southern portion of India are more likely to build using wood since it has long been ingrained in their culture. In fact, we are utilizing western red cedar from British Columbia to construct a 1200-foot home for a customer in southern India. Building with wood has, in my opinion, started to become more popular once again. Due to its dynamic character, people in the northern parts of India have started to adopt this trend as well."