Canadian Wood Jointly Showcasing a Tongue & Groove (T&G) Style House at Index Fair 2022 with Ekbote Timber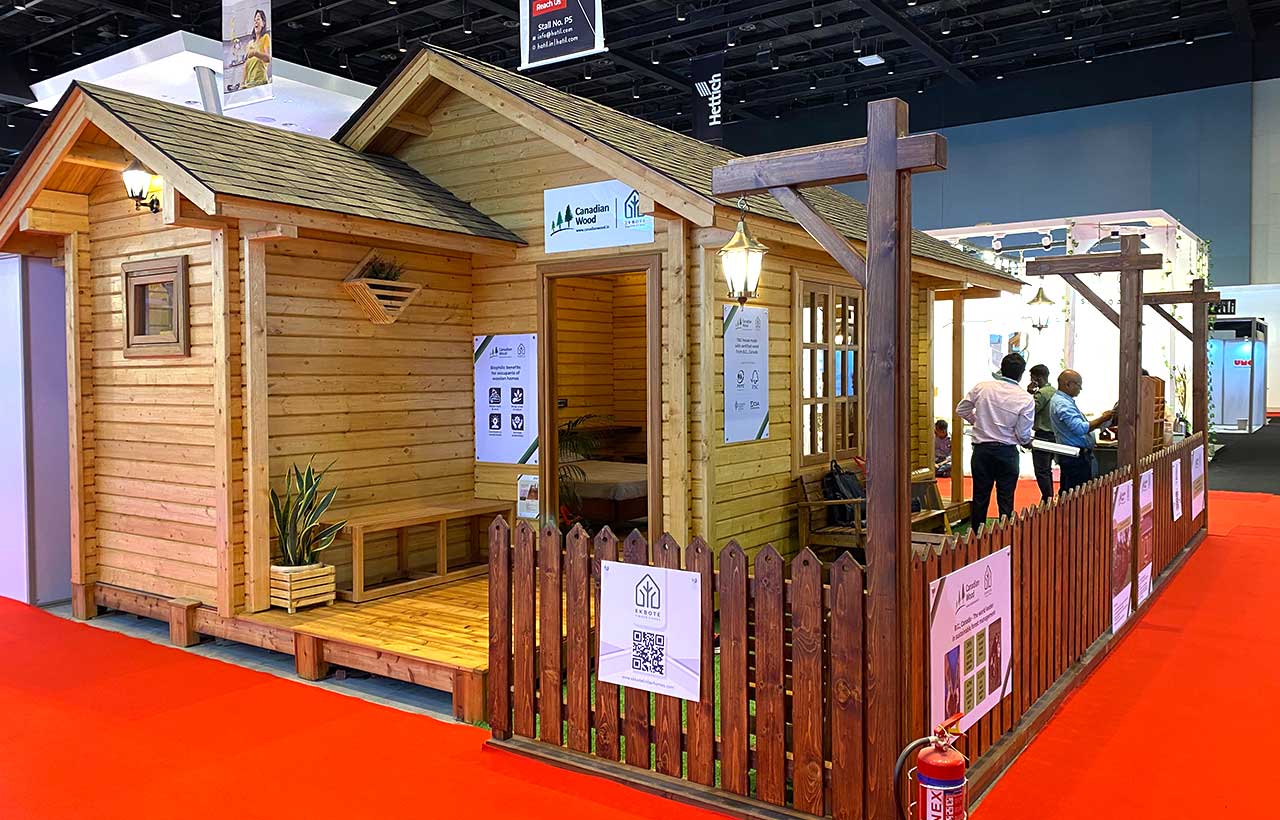 Forestry Innovation Consulting India Pvt Ltd, the crown agency of the Provincial Government of British Columbia (B.C.) that is popularly known as Canadian wood collaborated with Ekbote Timber Home, a leading solid wood furniture manufacturer, and timber homemaker participated in the well-known Index Fair Interior Design Exhibition, 2022. The exhibition which is taking place annually in Mumbai since 1989 is India's largest International Trade fair and offers a great platform for uniting Indian companies with worldwide coordinates. The three-day-exhibition commenced on 26th August 2022 at the Jio World Convention Centre, Mumbai.

Ekbote Timber Homs showcased a Laminated Tongue and Groove T&G) style house composed of B.C. wood species from the sustainably managed forest of Canada.


The structured wood house is showcased to promote construction with wood and the T&G technique of construction. There's a massive advantage of the T&G building technique is that it's a pre-fabrication mode in which every component can be made and pre-finished prior to leaving the factory, sans the final coat that can be accomplished after construction. These pre-fabricated structures are assembled by the manufacturers on-site in merely a few hours.


Sustainable homes are the ones that have little to negligible effect on the environment. These entail minimizing environmental contaminants, energy efficiency, and conscientiously usage of materials and resources while having a valuable psychological and physical impression on its inhabitants.


As a manufacturer and builder, Ekbote timber homes focus on providing its clients with long-lasting sustainable wooden homes. As a builder who takes a conscious decision to utilize environment-friendly wood species, Canadian-Wood supports Ekbote timber homes. This is in accordance with the company's aim of promoting the usage of sustainable and certified wood. Additionally, all these are based on prior experiences by being associated with successful initiatives, both establishments joined hands to showcase the project at the exhibition.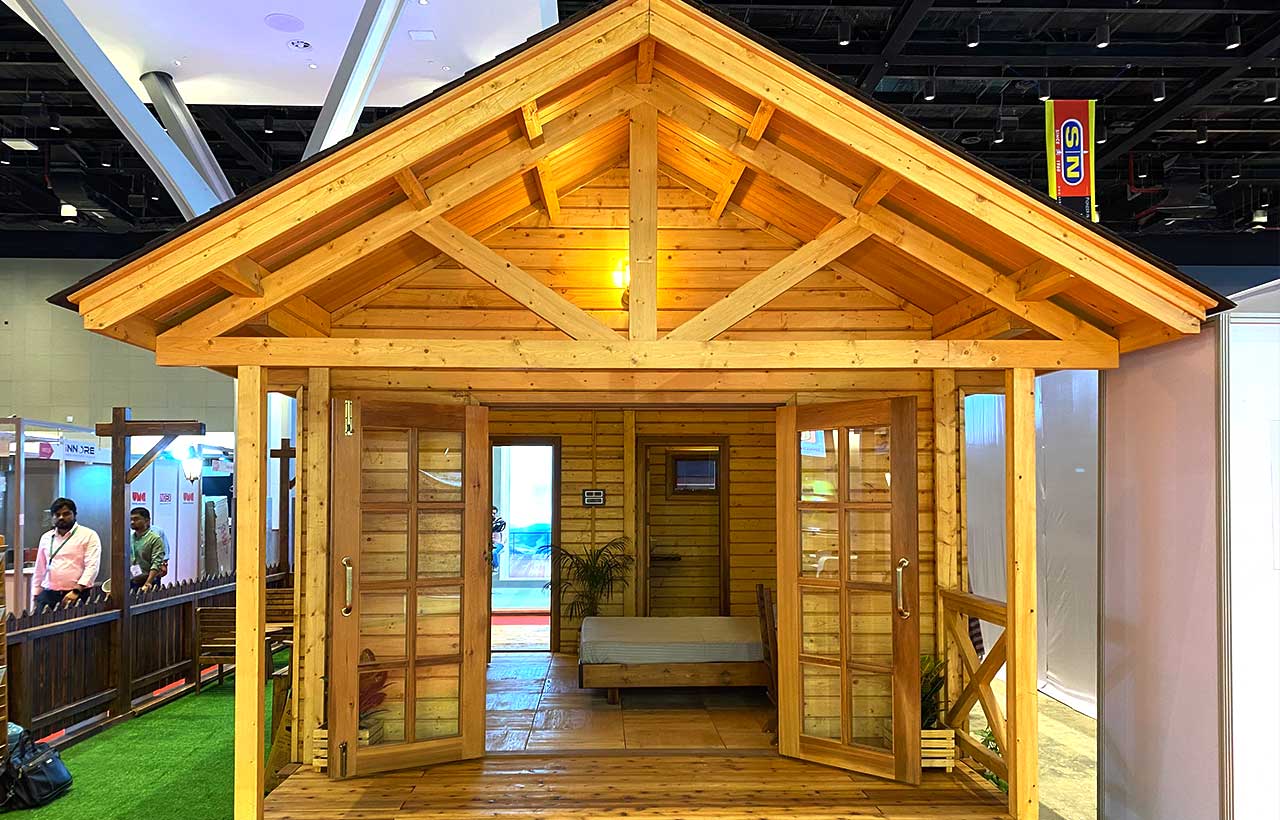 The wood house exhibited at the Index fair is a compilation of three distinct species from B.C. Canada. These species were selected based on their unique qualities with great strength and dimensional stability. The bed frame, nightstands, fence for the patio, and the structure of the house are made from spruce pine fir (S-P-F). Hanger stands, decks, windows, entrance doors, and an outdoor bench are made from Western Red Cedar. Furthermore, the entire house's flooring is made by using Douglas-fir.


On this Collaboration, Canadian Wood stated that it was an absolute pleasure to collaborate with Ekbote timber homes and showcase this house at the exhibition which turned out to be a huge success. Canadian Wood as a company has always believed in sustainable and legitimate harvesting of wood. It is good to see that the customers in India are becoming more environmentally sensitive, which is driving experts in the wood sector to progressively transition to using certified wood that has been legally procured for their projects and Manufacturing.


Ekbote Timber Homes commented that they are extremely satisfied with how the finished demo house has come out. Using Canadian wood for this house was the right choice. Canadian Wood has always believed in leading by example, doing so by collaborating with other local companies as well as their stockiest to promote B.C. as a long-term supplier of certified wood from sustainably managed forests.