Duravit Design Center Goes Virtual To Ease User Experience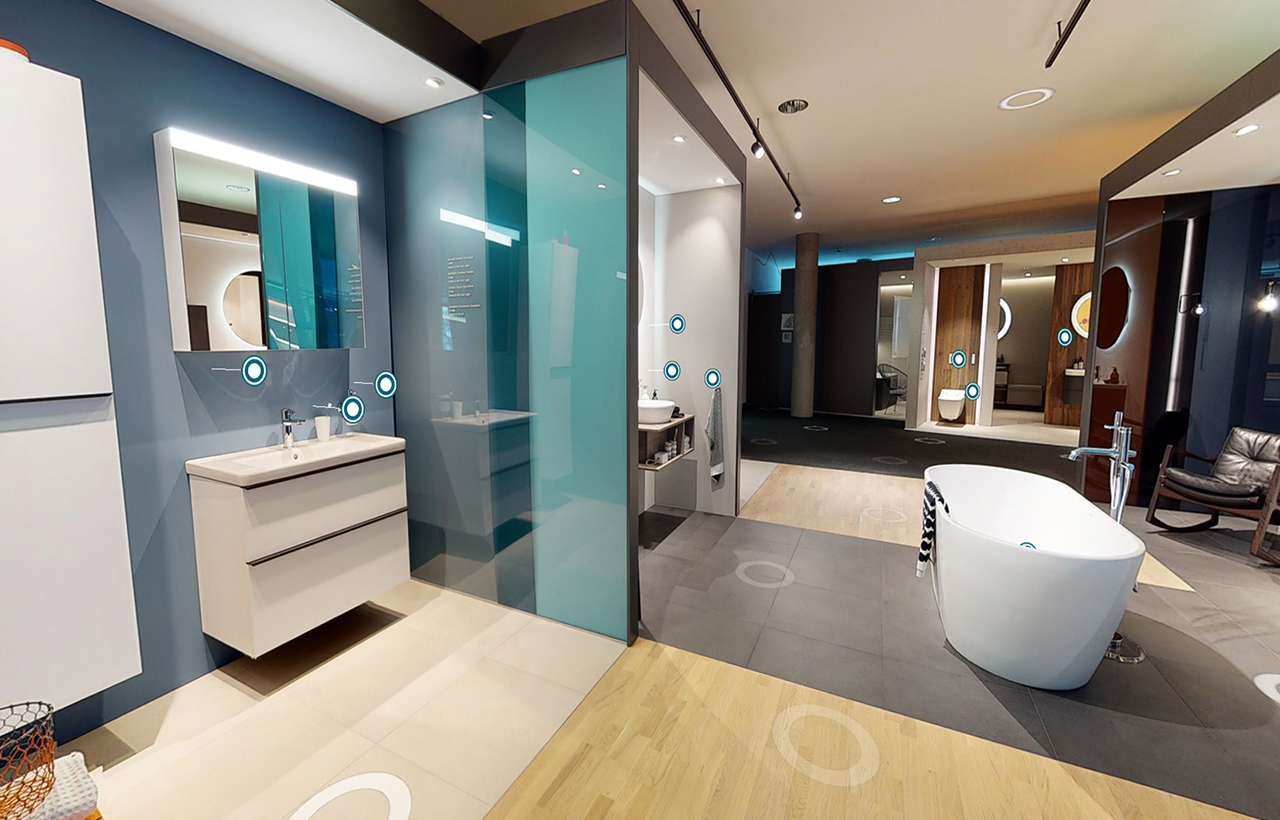 Dive into the new digital, interactive experience of inspiring Duravit bathrooms – anytime and anywhere
With Duravit's new, virtual, interactive exhibition, the Duravit Design Center is open to visitors 24/7. The online showroom means that friends of quality bathroom design can conveniently navigate through an exhibition extending over 1,600 m2 and a range of fully installed bathrooms by mobile phone, tablet, or desktop computer. In a second phase, the virtual exhibition is to be extended to the middle of the year: more exhibition space will be virtually accessible, products will be provided in the form of a set list for download.

Visitors can experience a 360° view of a wide range of contemporary furnishing styles – from the entry-level bathroom right through to the top-of-the-range, full comfort bathroom. An especially practical feature is that additional product benefits can be accessed as videos or via additional links.
The user can select floor-plan or walk-through mode of the virtual exhibition for a comprehensive overview and can move freely in the 3D space for a near-authentic experience of their future bathroom. Hotspots enable the necessary information to be retrieved easily and conveniently – along with entertainment in the form of videos.

Those who want to can subsequently configure and furnish their very own bathroom in the 3D bathroom planner – all in the virtual space.
Duravit's new virtual showroom also showcases special subjects such as HygieneGlaze – the glaze that inhibits bacterial growth. Or also light and mirrors with contactless control and a range of SensoWash® shower-toilets that are equipped with a range of hygiene and feel-good functions. Similarly, the new and innovative HygieneFlush flushing system offers optimum flushing performance and maximum antibacterial protection.

Visit the exhibition online

Simply click here to immerse yourself in the virtual showroom of the Duravit Design Center:
www.duravit.com/designcenter