Ametis: Graff's Latest Bath Collection in Fascinating 24k Gold Finish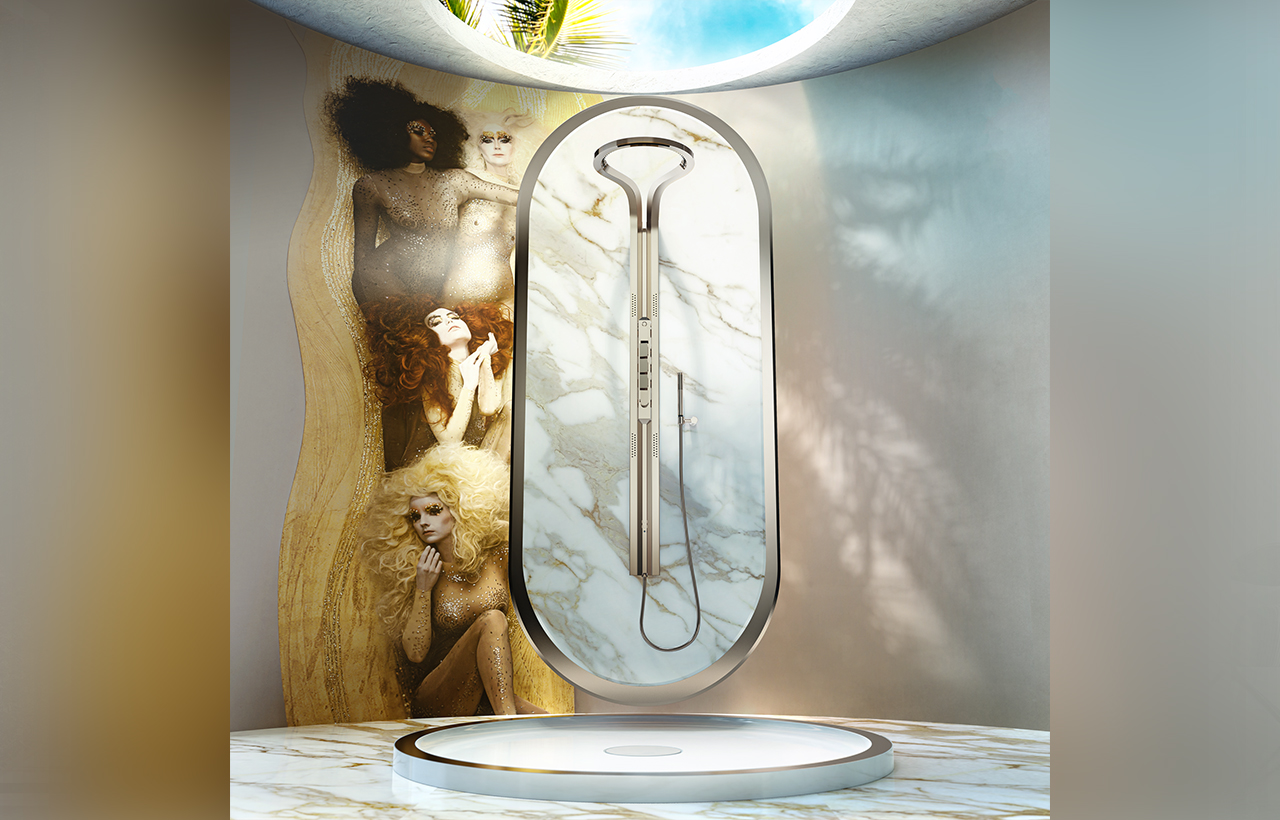 GRAFF, the worldwide manufacturer of luxury faucets and shower systems, presents AMETIS, a collection of unique objects that reveal the deep bond between "being" and nature. This life cycle represents the inspiration at the base of the AMETIS collection designed by the Italian-Swiss designer Davide Oppizzi. This futuristic collection in polished or brushed 24K gold is inspired by the density and colors of water, the movement of waves and the refined Japanese ideograms, produced with a single brush stroke. The whole AMETIS collection represents the symbol of fusion between the universe and the oceans. GRAFF's AMETIS is a simple, yet sophisticated object: the continuous line of the main body never stops, the lighting system highlights the item's features, the solid shapes and dynamic elements blend harmoniously.
After years of successful recognition of GRAFF's AMETIS collection, the brand pursues its development as a 'Designer LUX' brand by launching its new AMETIS RING in 24K gold. AMETIS, created by the renowned international Swiss designer Davide Oppizzi - is inspired by the act of bathing by Goddess and her nymphs in a watery arcade to transform the bathing experience in your bathroom space.
The AMETIS ring winner of many acclaimed design awards in the bath section such as ASID Design Excellence Award, Interior Design Best of Year Award and K+BB Product Innovator Awards is now available in 24K gold finish. GRAFF's AMETIS RING in 24K gold highlights the delicate design of the collection. In addition, the gold finish creates a more timeless and luxurious appeal.
Mr. Ziggy Kulig, President, GRAFF Designs comments: "Expressive designs have an emotional power and inherent ability to enhance beauty in every space. With finishes in gold making a significant comeback in the market, the addition of 24K gold finishes to GRAFF's AMETIS collection makes a statement and adds that perfect amount of elegance to your personal space."
Available at: www.graff-designs.com