Tom Dixon : Contemporary Furniture and Lighting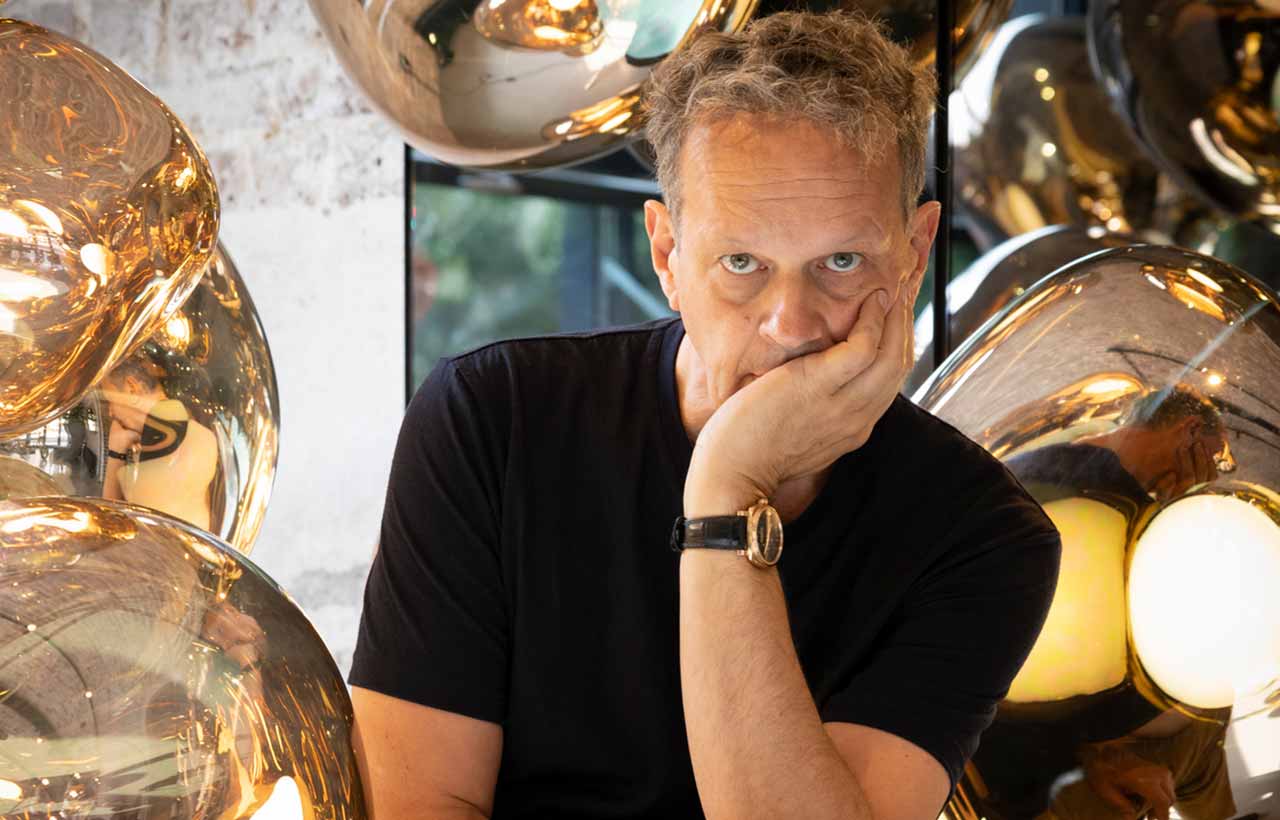 Founded in 2002, Tom Dixon is a British luxury design brand with an international presence and over 100 employees worldwide. With hubs in London, Milan, Hong Kong, New York, Tokyo, Shanghai, and Hangzhou, Tom Dixon specializes in furniture, lighting, and accessories.

Their products are known and appreciated for innovative materials and techniques and are intrinsically inspired by their British roots. As a maverick, untrained designer with a line in welded salvage furniture, Tom Dixon rose to prominence in the mid-1980s as the company's founder and eponymous Creative Director. Maison & Objet, Paris, awarded him "Designer of The Year" in 2014. He was awarded the London Design Medal at the British Land Celebration of Design Awards in 2019 and the silver medal for Best Garden at the RHS Chelsea Flower Show. Known internationally as a significantly original designer, Tom is one of Britain's most celebrated designers.

WINGBACK CHAIR WOOL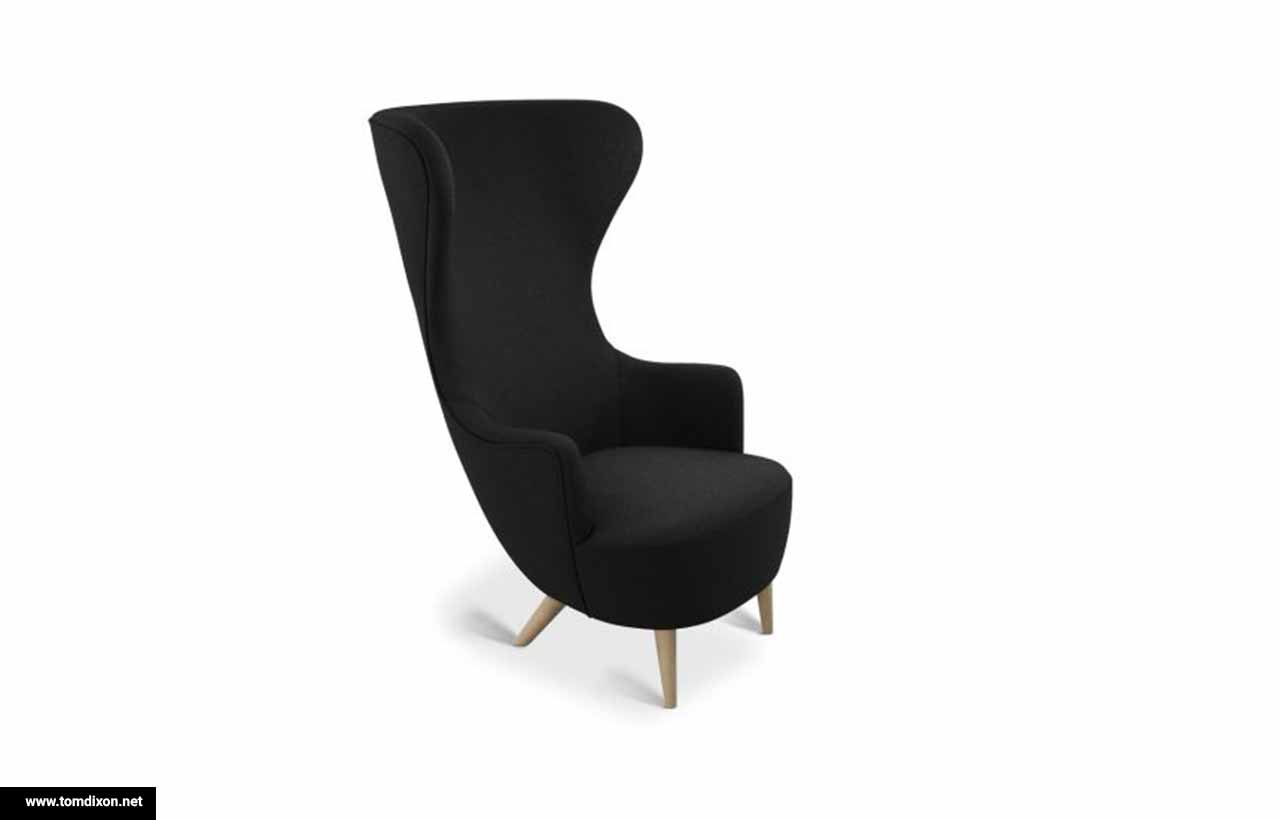 This armchair from Tom Dixon is renowned for its expressive curves that serve as sculptural interventions. Wool upholstery is available in a range of colors and leg options for this armchair. As well as offering convenient acoustic protection, the wings include a headrest that can be used for quick naps.


SCOOP CHAIR HIGH BACK WOOL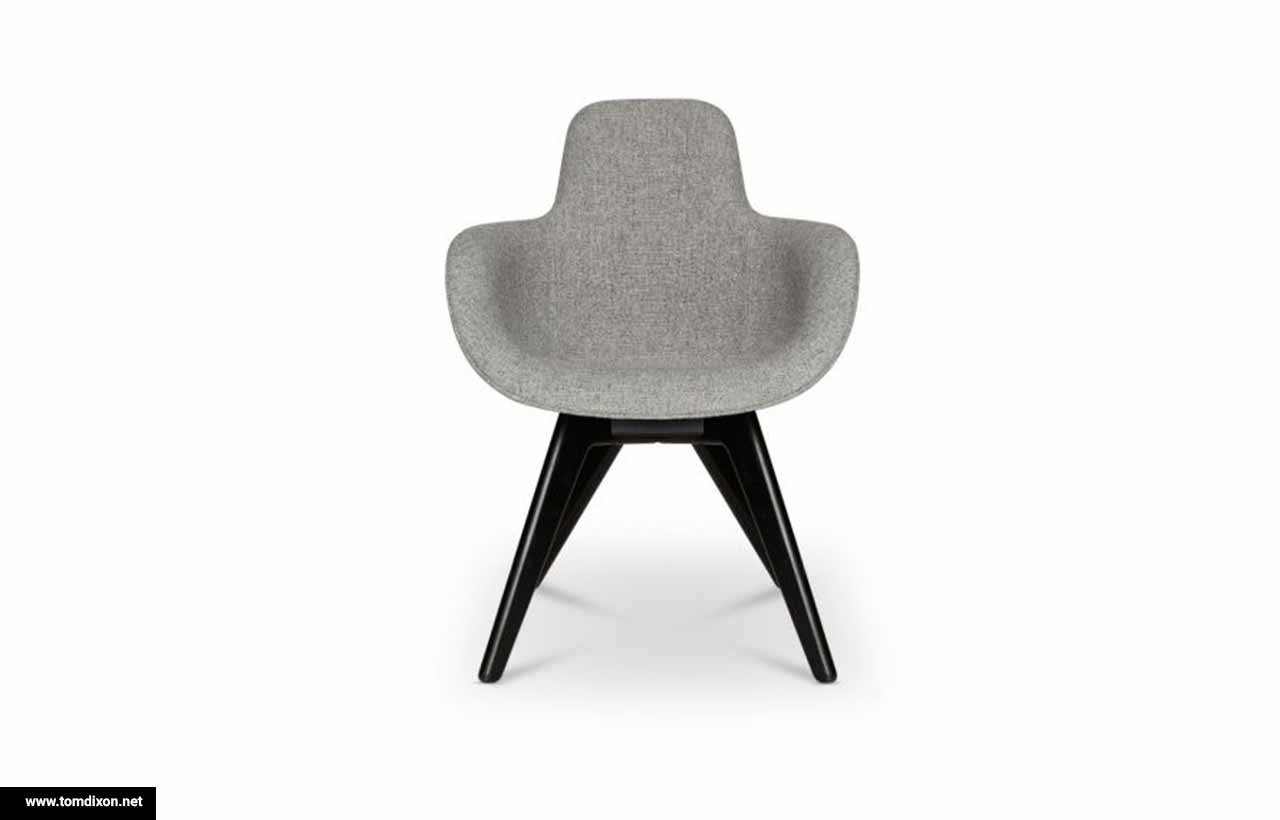 Initially designed for London's Royal Academy of Arts Restaurant, Scoop was redesigned in 2018 for maximum comfort and impact. Various colors and leg options are available for this dining chair upholstered in Wool. The scoop dining chair is made from new foam with curved contours that fit the body perfectly.
FAN CHAIR NATURAL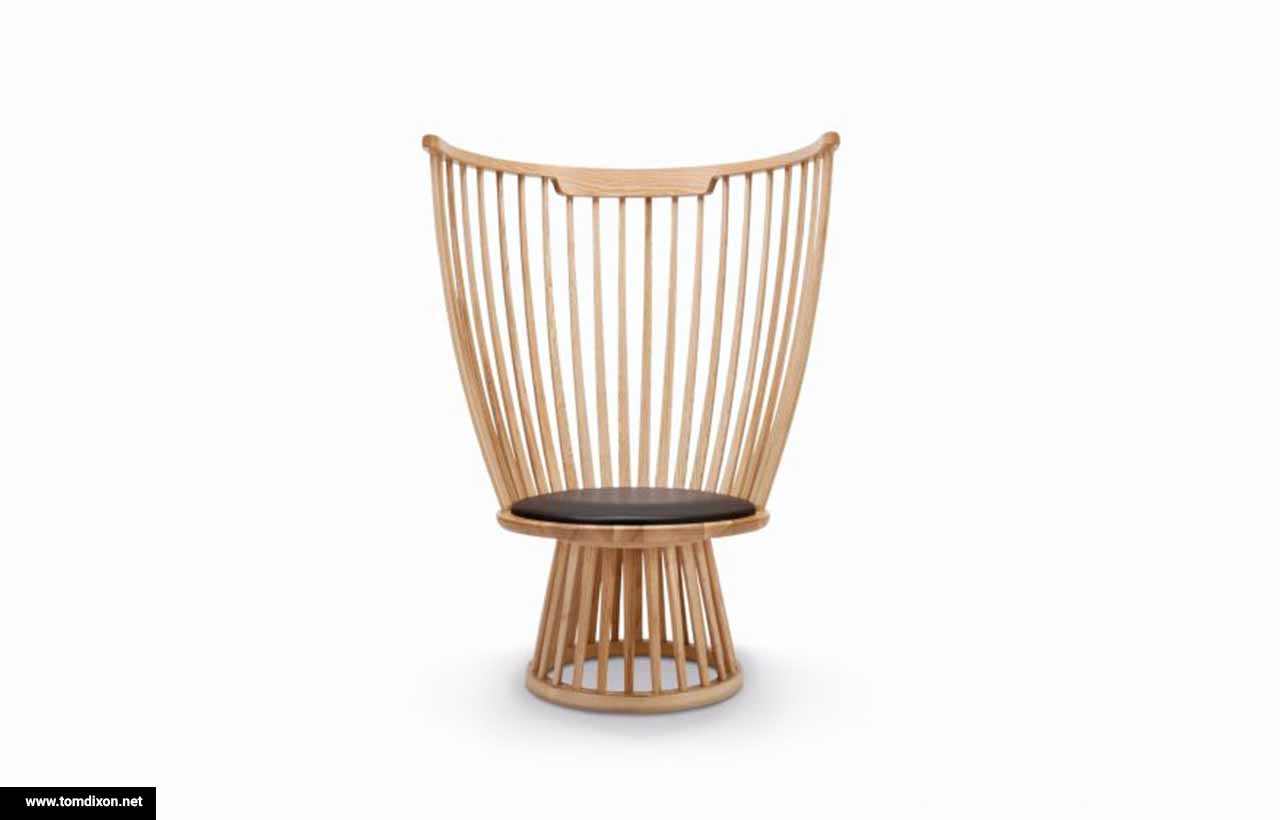 An interpretation of a British design classic, the Fan is available as a high-back chair, dining chair, stool, and table. There is a black leather seat pad on the stools and chairs, while the chairs feature curved backs that provide support and comfort. There are two colors available for the lounge chair: black or natural ash.


FAT CHAISE LONGUE RIGHT WOOL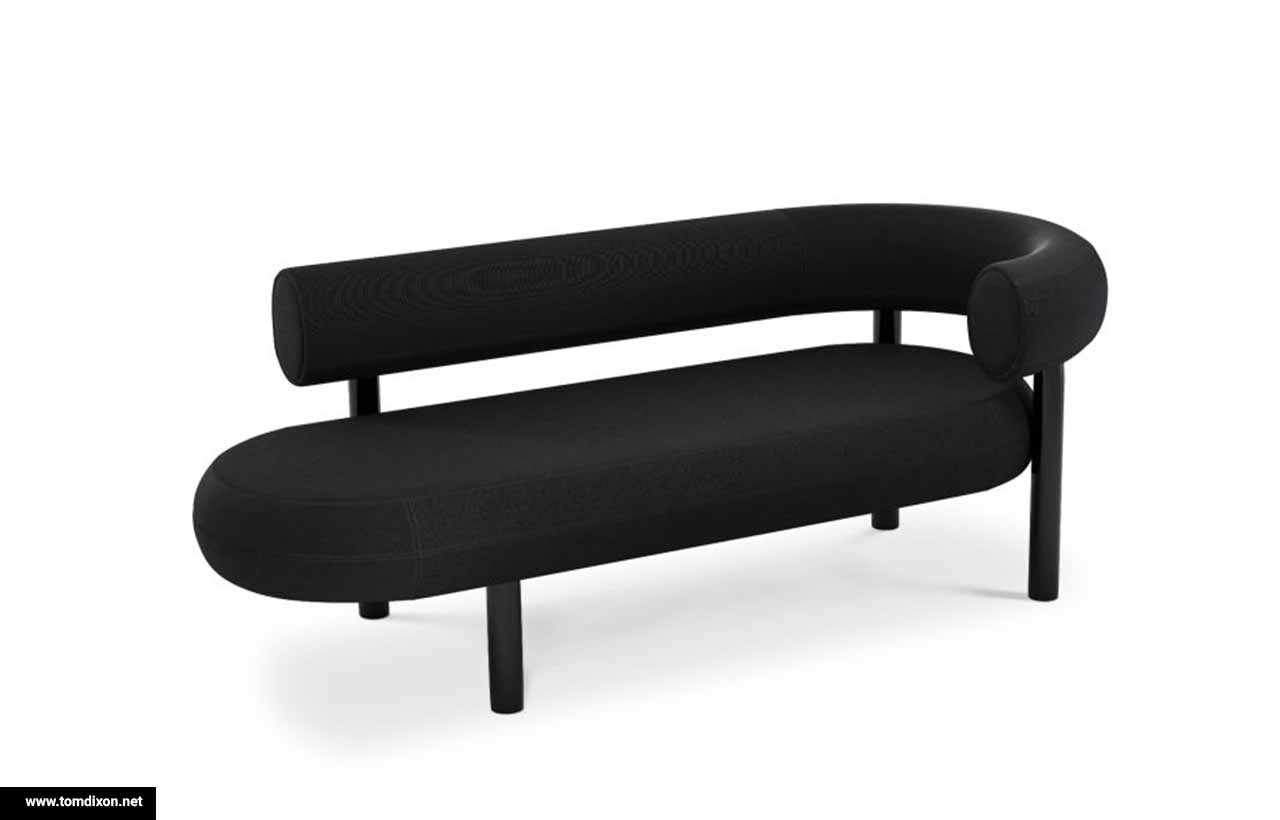 With its rounded shape and multiple sitting positions, this chaise longue is upholstered in Wool. Fat is crafted from molded foam and metal legs with a high gloss black lacquer finish and made-to-order upholstery. Handcrafted and upholstered in Europe by experienced craftsmen.

FAN STOOL NATURAL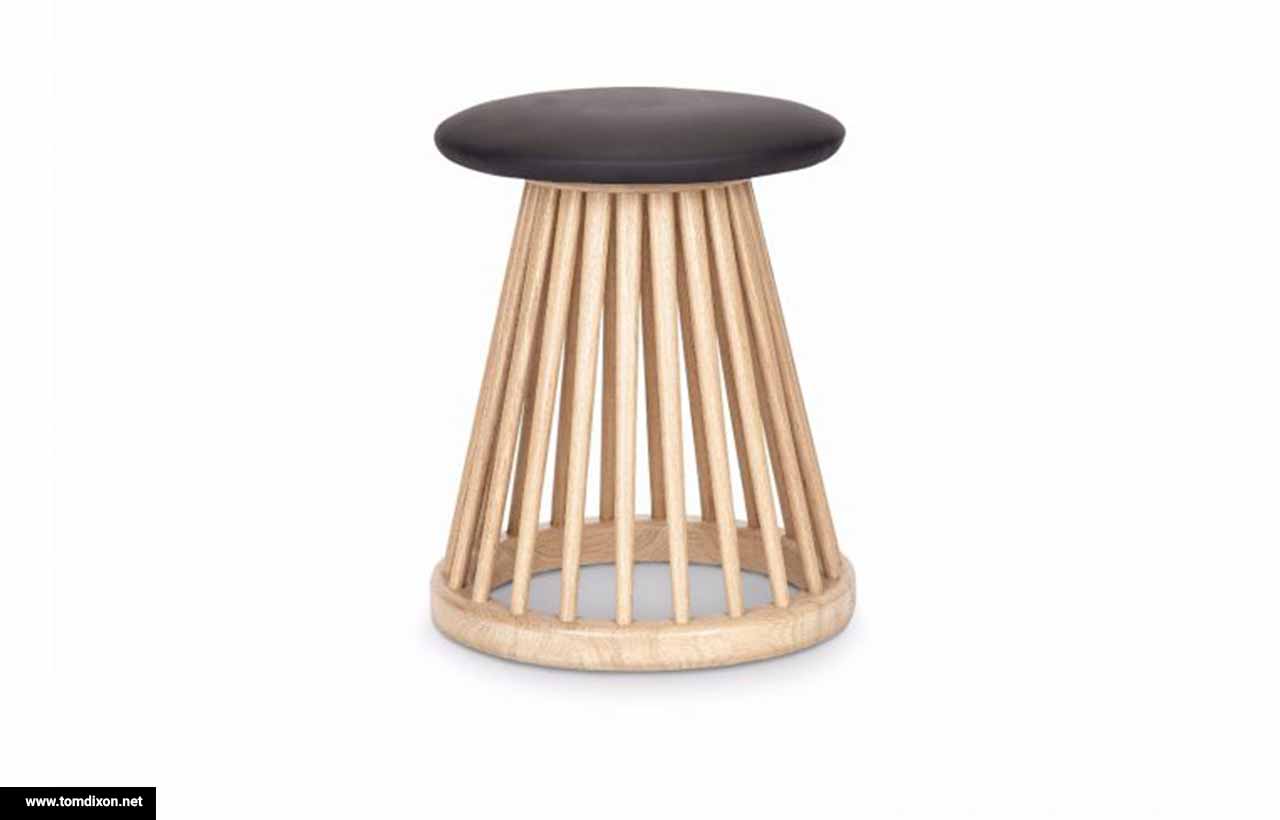 A dramatic and sculptural revival of a British design classic, Fan is available in high-back chairs, dining chairs, stools, and tables. All chairs and stools have a black leather seat pad, and the chairs feature curved backs that provide comfort and support. You can choose from Black Birch or Natural Oak.

WINGBACK SOFA WOOL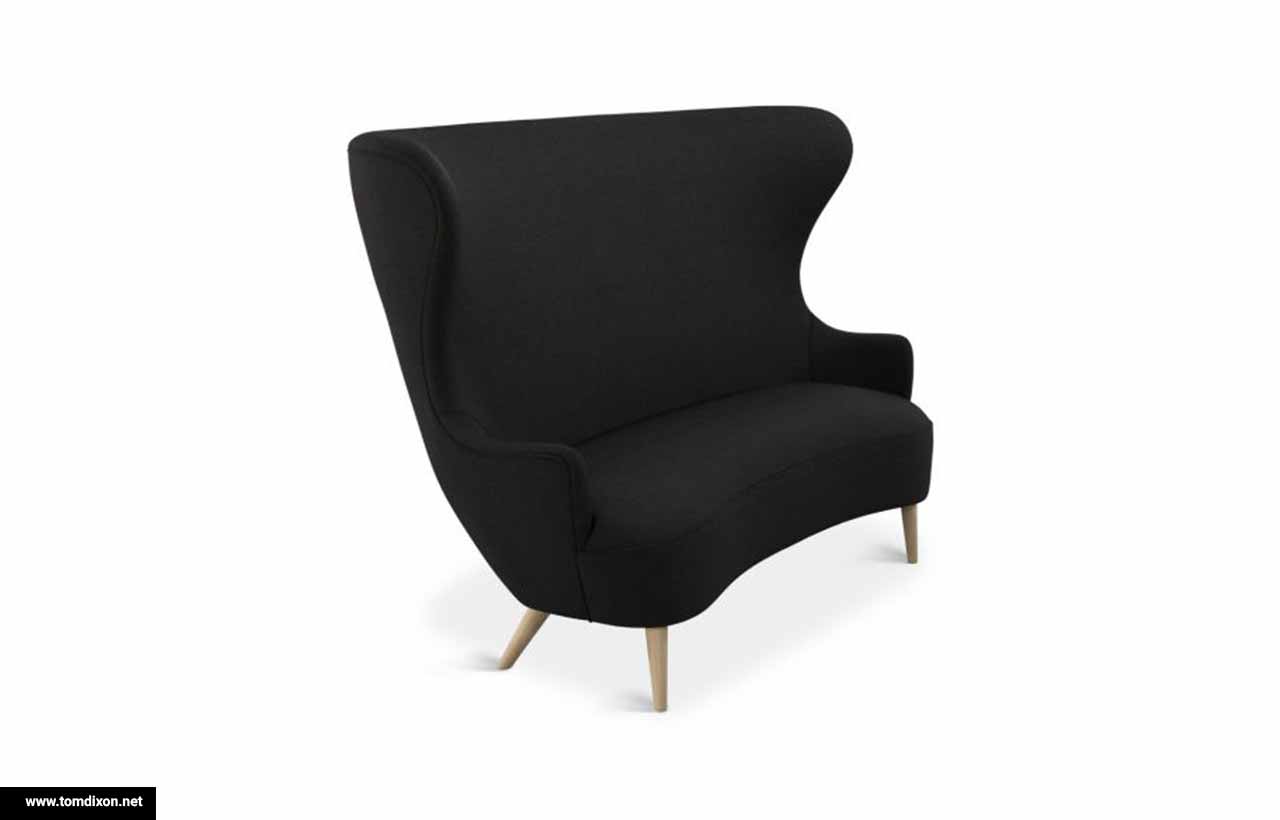 Wingback was developed for the Shoreditch House Members Club in the style of 17th-century Wingbacks and balloon-backs. Due to its expressive sweeping curves, Wingback is often specified in the center of spaces rather than merely used as seating. As a sculptural intervention, the Wingback armchair by Tom Dixon is a much-appreciated design. Various colors and leg options are available for this sofa, which is upholstered in Wool. The wings also serve as a headrest and provide acoustic protection for mobile phones.