Vert Design - Crafted Products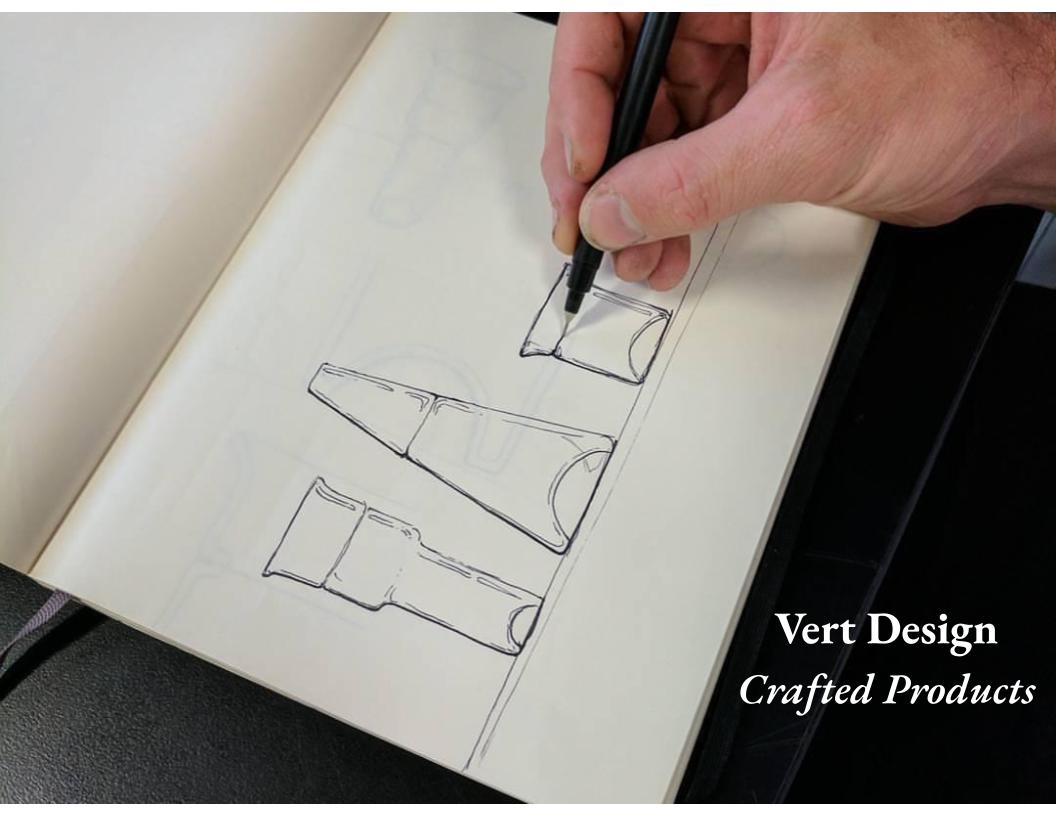 Vert Design is a Sydney-based design studio with a team of energetic designers combining the experience of commercial design practice with the innovation of small production companies. With Andrew Simpson as its founder, the studio provides design concepts, prototyping, and manufacturing services to clients ranging from niche boutique brands to multinational corporations, in addition to testing out creative concepts and self-initiated experiments. Vert's approach to product design informs its innovations and technological advancements, including sustainable recycling of materials. Industrial design, technique, and craft are key focuses of Vert's work. Products include industrial and medical products, glass, ceramics, furniture, lighting, consumer electronics, wearable technology, style, jewellery, eyewear, boats, canopies, and automotive parts. Vert offers a select group of talented collaborators, including engineers, doctors, architects, artists, and illustrators to produce a unique combination of expertise for each job.
Andrew Simpson, Founder of Vert Design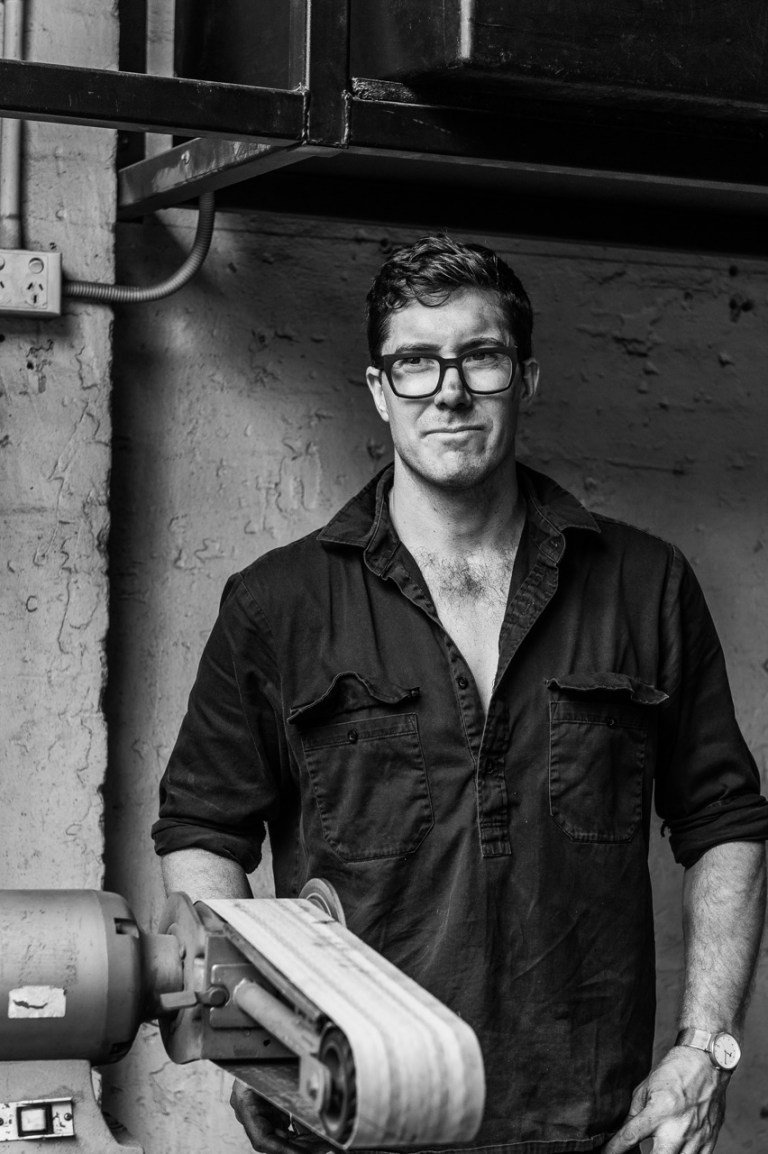 A vast range of products has been designed by Andrew Simpson over the fifteen years since Vert Design was founded, ranging from the intimately handcrafted to the industrially mass-produced. He approaches design in an open and honest manner, making, prototyping, and designing his own work as the core of his practice. Having worked with leading Australian and global brands, Andrew's experimental approach has led to a great diversity of design within Vert, where expertise gained from self-initiated projects informs work with leading brands. As a designer who continually seeks meaning and value, Andrew's approach takes human connection into account, while his experimental work in the studio has produced many innovations, such as waste-based materials. Since graduating from the University of Technology in Sydney in 2005, Andrew has exhibited in Australia, Europe, North America, and Asia. Mentoring, lecturing, teaching, and judging national and international design awards have been among his activities in encouraging the development of young designers at numerous Australian educational establishments.
Huskee Cup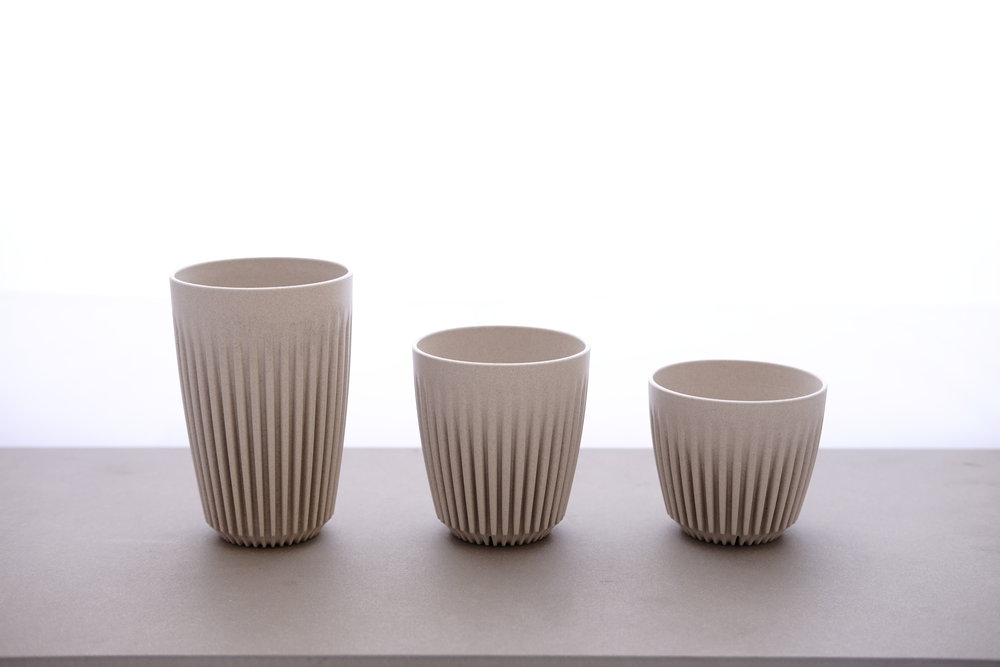 The Huskee coffee company approached Vert with the challenge of designing & developing a range of coffee cups made from waste coffee husk mixed with eco-polymers. As the world's first coffee cup, HuskeeCup is visually iconic and ideologically driven! A user-centric approach combined with unlimited possibilities of forms based on manufacturing processes led to the creation of Vert Design. Injection moulding was used as a primary method of manufacturing, which allowed the incorporation of highly delicate details, which were not possible with traditional vessel production methods like glass blowing or ceramics. The HuskeeCup brand was developed taking into consideration every aspect of production processes, materials, 3D printed tooling, and ultimately a human-centric and environmentally friendly approach to each cup.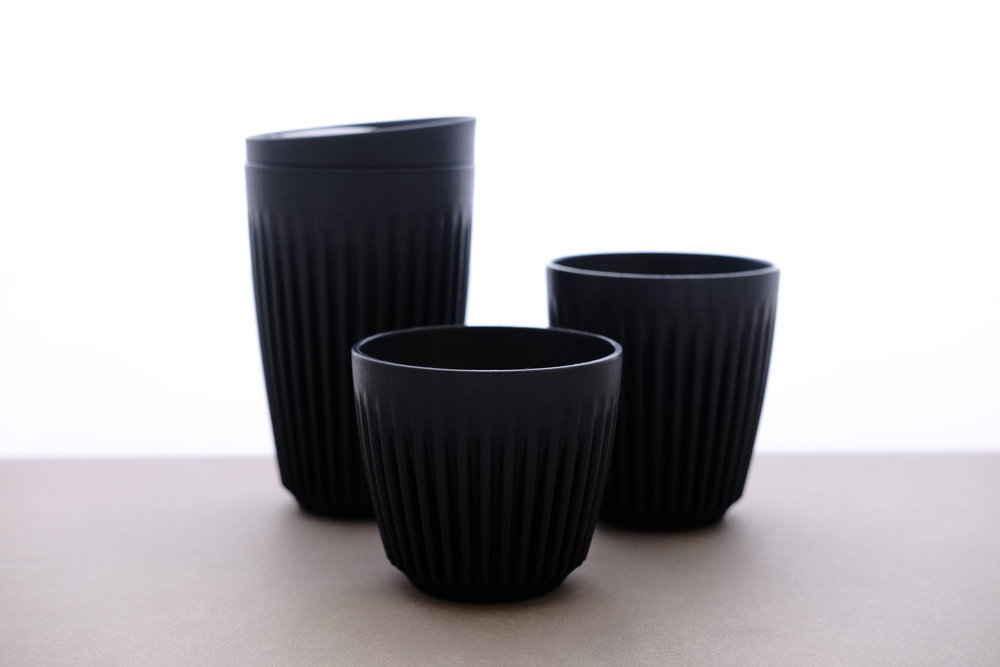 Each design element was inspired by Japanese craft culture and serves a specific purpose. The fins act as a 'heatsink' for the cup filled with hot liquid, drawing inspiration from thermal engineering principles. Through the removal of the handle, the fins became an iconic design feature, providing a unique experience for users. Specialty Coffee Association (SCA) held its annual event '2017 Design Lab Vessels Award' to recognize two teams for creating environmentally-friendly and uniquely designed drinking vessels.
Honey Wand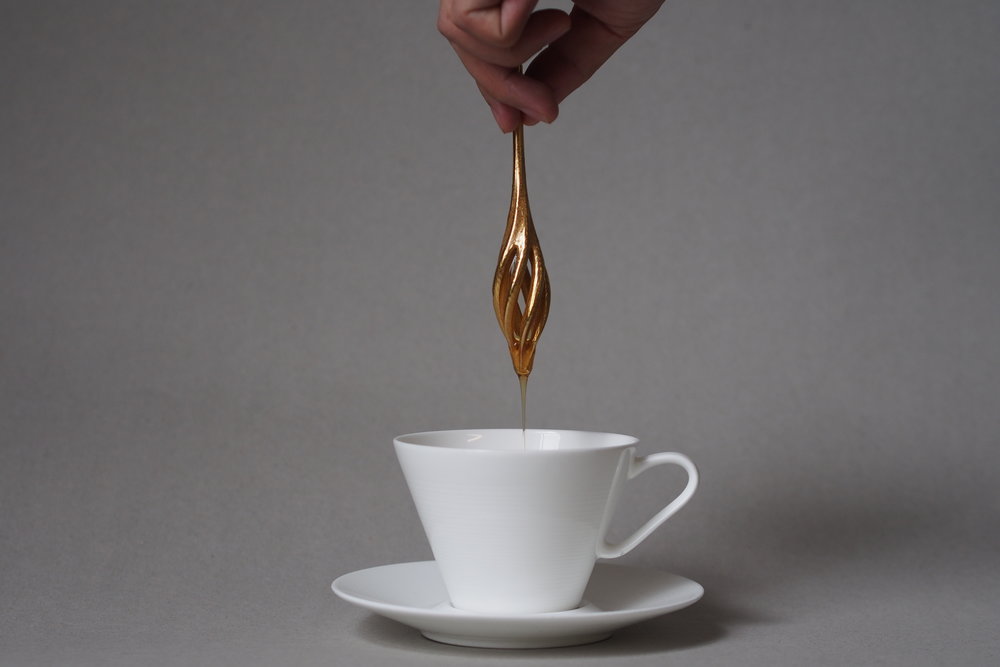 For an Australian honey distributor company, Vert Design was tasked with creating premium packaging and accessories. As part of his research for the design of a honey wand, Vert explored the history of ritual utensils and set new ways of approaching and delivering honey. Dipped in a jar, the cage form can capture an increased amount of honey. In order to meet food safety standards, the wand prototypes are made of 3D-printed metal and coated with a ceramic coating.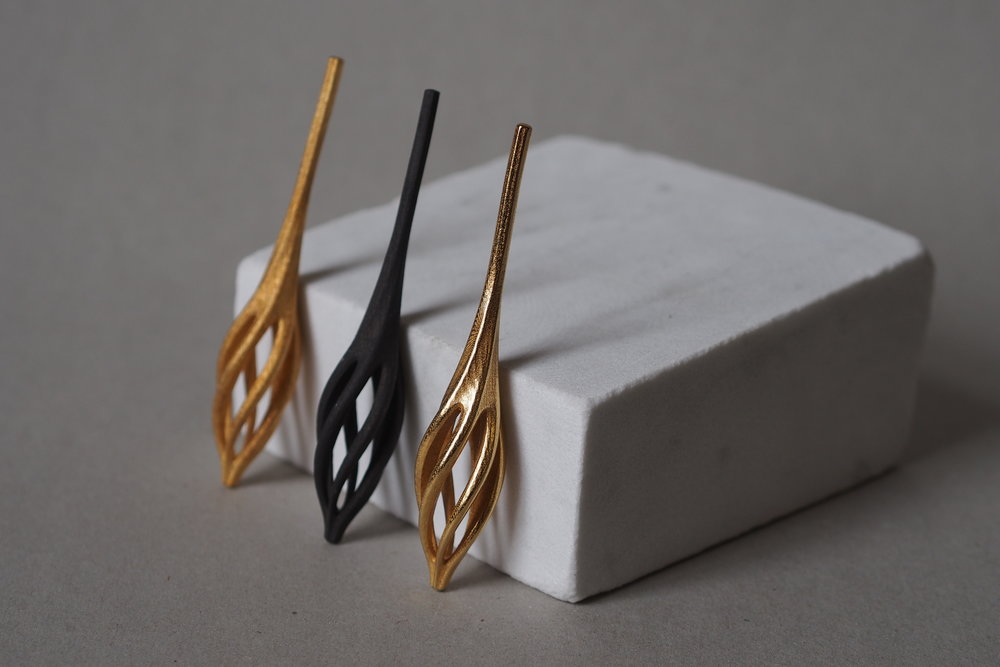 By Beth Jar

Beth's luxury and sustainable edible beauty collection feature this bespoke green glass jar. As the jar is designed for long-term use, it can be reused for life, and the collagen refills are available in 300g pouches to reduce environmental impact. Finished with a natural ash stopper, the conical form and square footprint of the jar blend into a circular neck.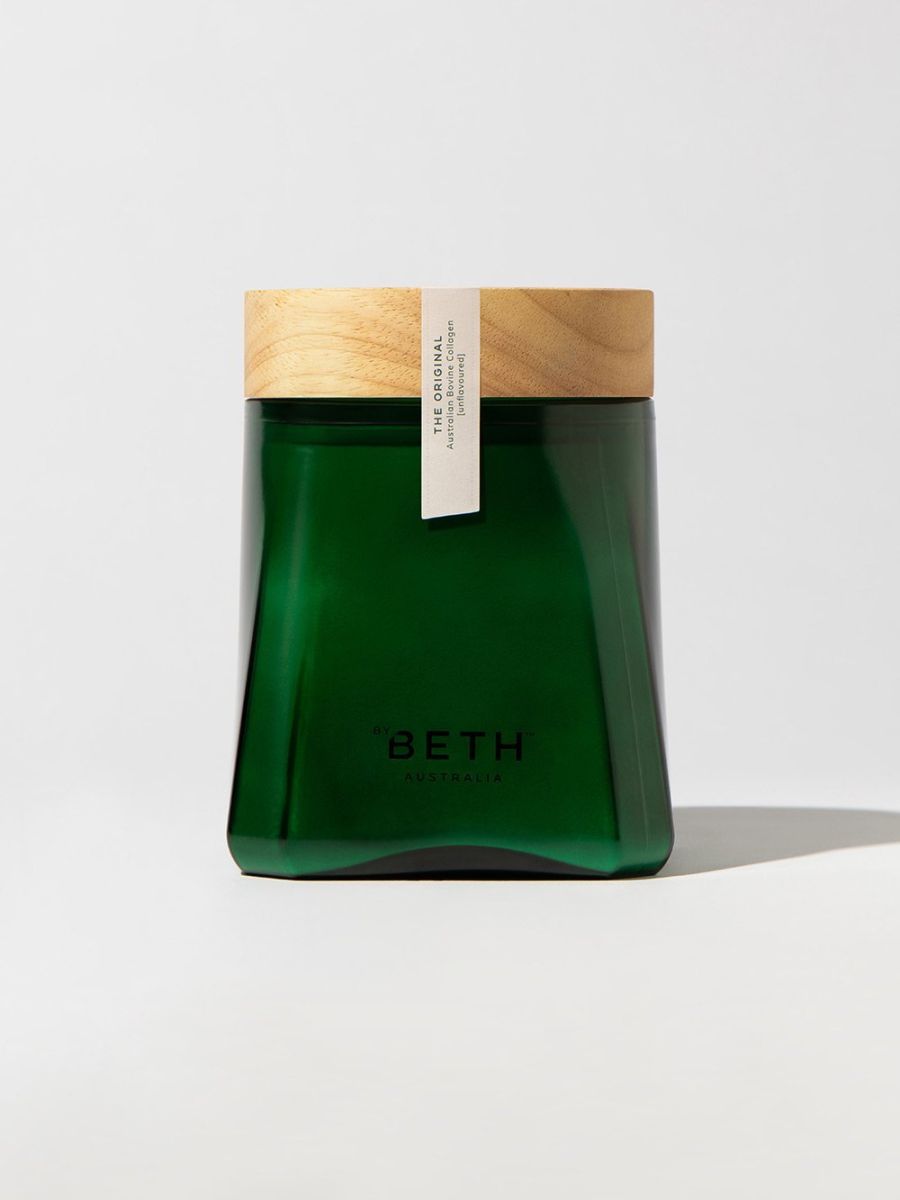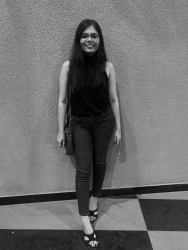 Editorial Team
An observant Architect and wandering soul who captures the tales of poetic experiences through writing. She is a traveler by heart who explores the essence through understanding the relationship between people and places with sensitivity, as she believes "Architecture is an extension of one's life "