Godrej Launches Hotel Safes, Promises To Enhance Hospitality Security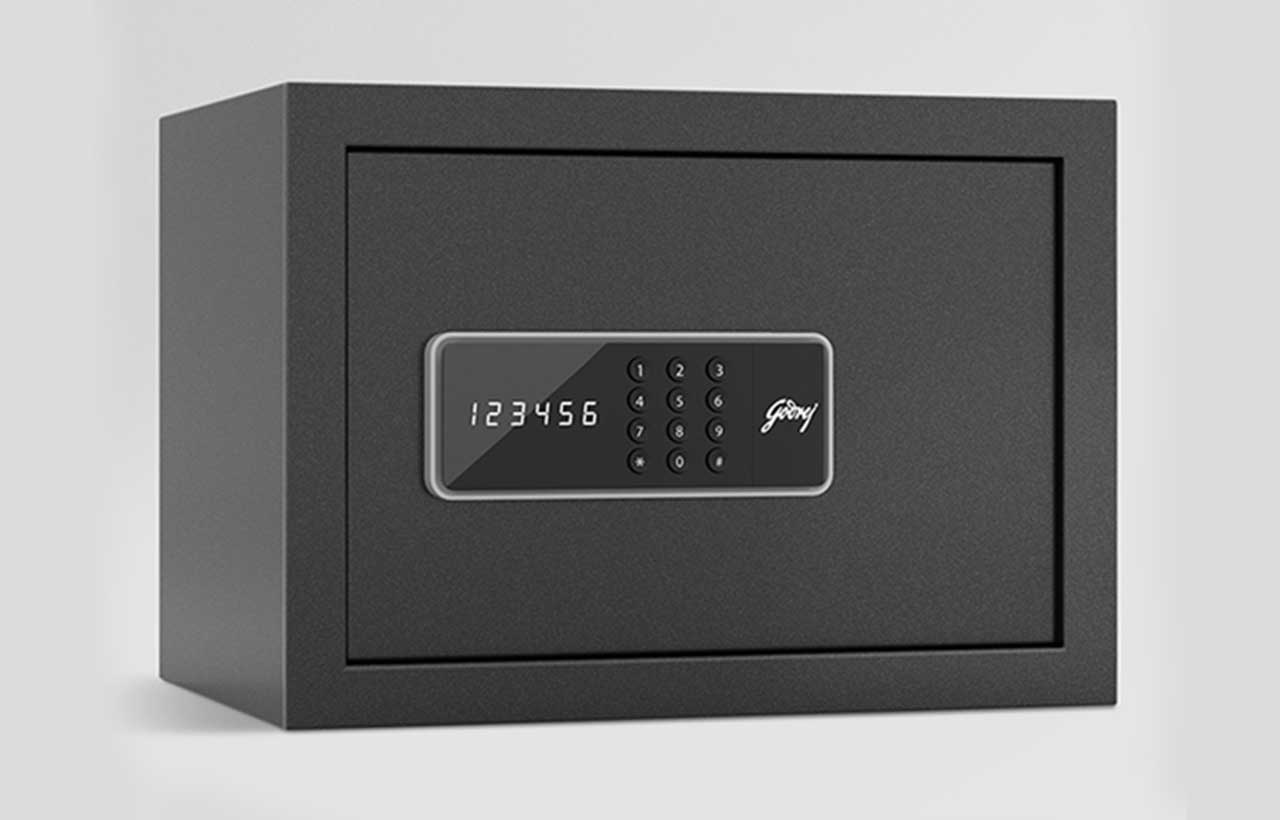 In an era where safety and security are paramount concerns, Godrej Security Solutions has made significant advancements in bolstering security for the hospitality industry.
Godrej Security Solutions, a division of Godrej & Boyce Mfg. Co. Ltd. and part of the USD 4.1 billion Godrej Group, has recently introduced two new ranges of Hotel Safes – Capital and Odyssey. These state-of-the-art safes are intended to address the ultimate protection of the guests' valuable possessions like cash, jewellery, passports, etc. while enhancing their overall experience.
Available in three sizes: 8L, 15L, and 25L catering to various storage needs, the Capital Safes operate using a secure 4 to 8-digit password, with a 6-digit master code available for emergency situations. The safes are equipped with solid steel shooting bolts, a mechanical override key, and a low battery indicator for added peace of mind.
Read More: Rise In Demand For Security Solutions in 2022: Swapneel Nagarkar, Sr. VP & Business Head, Godrej Security Solutions
On the other hand, the Odyssey Safes take security to the next level with the NX PRO series motorised lock, which operates using a secure 4 to 6-digit password and a 6-digit master code for emergency situations, ensuring enhanced safety. These safes offer a set of features, including 100 audit trail entries, emergency access options via USB and key, and a mounting provision for effortless installation.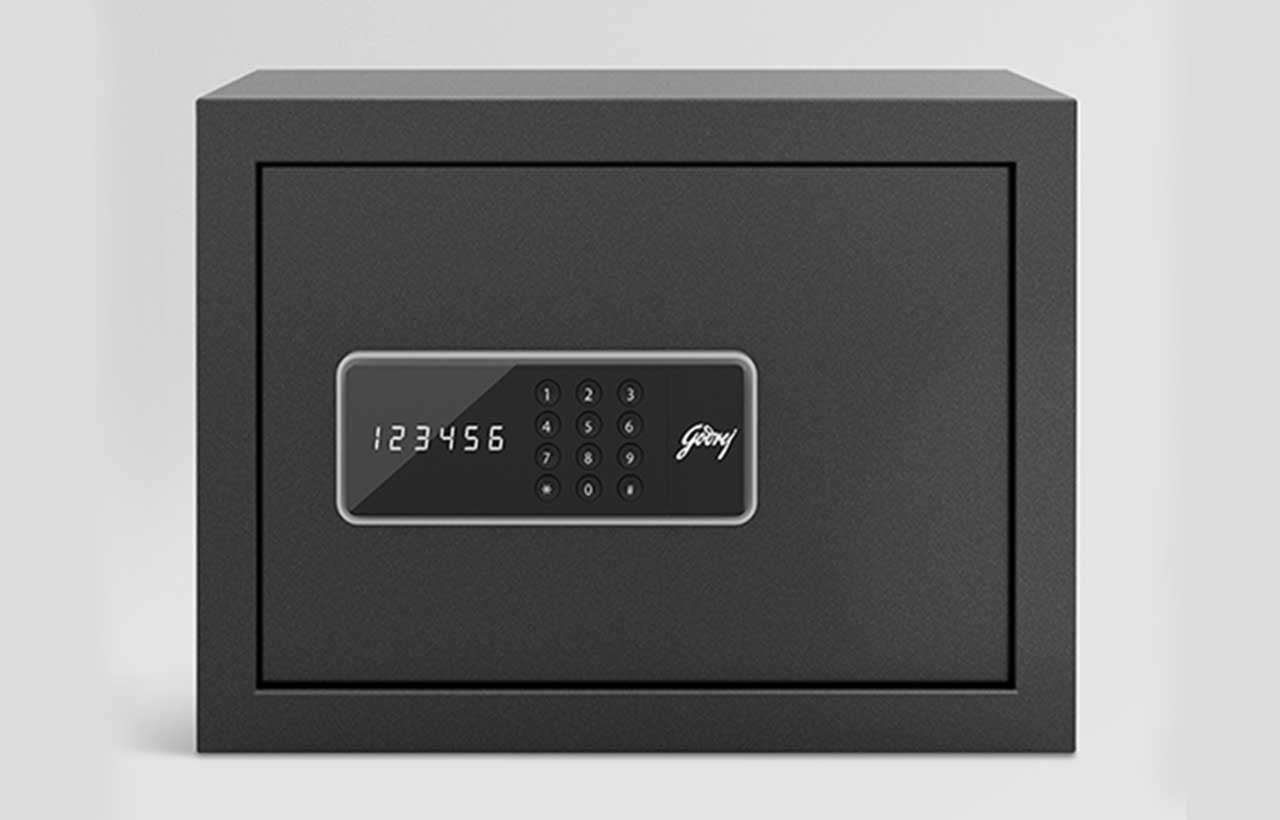 Additionally, a portable handheld access unit is available for managerial convenience, eliminating the need for a computer or laptop in certain situations. These safes are designed to provide top-notch security and convenience for both - guests and management.
Apart from the Hotel Safes, the company also offers a range of security solutions for various premises, including Flap Barriers, Handheld Metal Detectors, Baggage Scanners, CCTV Cameras, Door Frame Metal Detectors, Pole Detectors, Bollards, Under Vehicle Scanners, Key Management Systems, and Turnstiles tailored to the hotel sector. Notably, the Key Management System maintains a digital record of key usage, facilitating the swift detection and resolution of security issues. These cutting-edge, fully integrated solutions, accessible through a centralised software dashboard on-site or via cloud-based platforms, are designed to enhance operational efficiency for hotel owners and staff.
Speaking on the launch, Pushkar Gokhale, Business Head, Godrej Security Solutions, said, "At Godrej Security Solutions, we are committed to continuously innovate and deliver effective solutions to meet the changing security needs of our customers. The launch of the 'Godrej Capital' and 'Godrej Odyssey' marks a significant milestone in the evolution of hotels' security solutions. Our new hotel lockers are a testament to our commitment to the hospitality industry."
Read More: Ozone Overseas Displays Its Latest Range of Home Improvement And Security Solutions
According to him, these lockers not only provide top-tier security but also add a touch of elegance to hotel rooms. "In addition to the safes, we provide a comprehensive suite of premises security solutions, including Flap Barriers, Handheld Metal Detectors, Baggage Scanners, Key Management System, CCTV Cameras, Door Frame Metal Detectors, and Turnstiles tailored for the hotel segment. Furthermore, we take immense pride in delivering an exceptional customer service infrastructure. We also provide diverse touchpoints for our customers to connect with us. This is a step towards providing a seamless customer-friendly experience," he added.
With these new launches, Godrej Security Solutions highlighted their commitment to the Hospitality Industry as it has been one of the fastest growing industry and is expected to register a CAGR of 4.73% during the forecast period. The Indian hospitality market has been scoring a moderate growth number in the past few years. It has vast potential to score an even greater number in the future.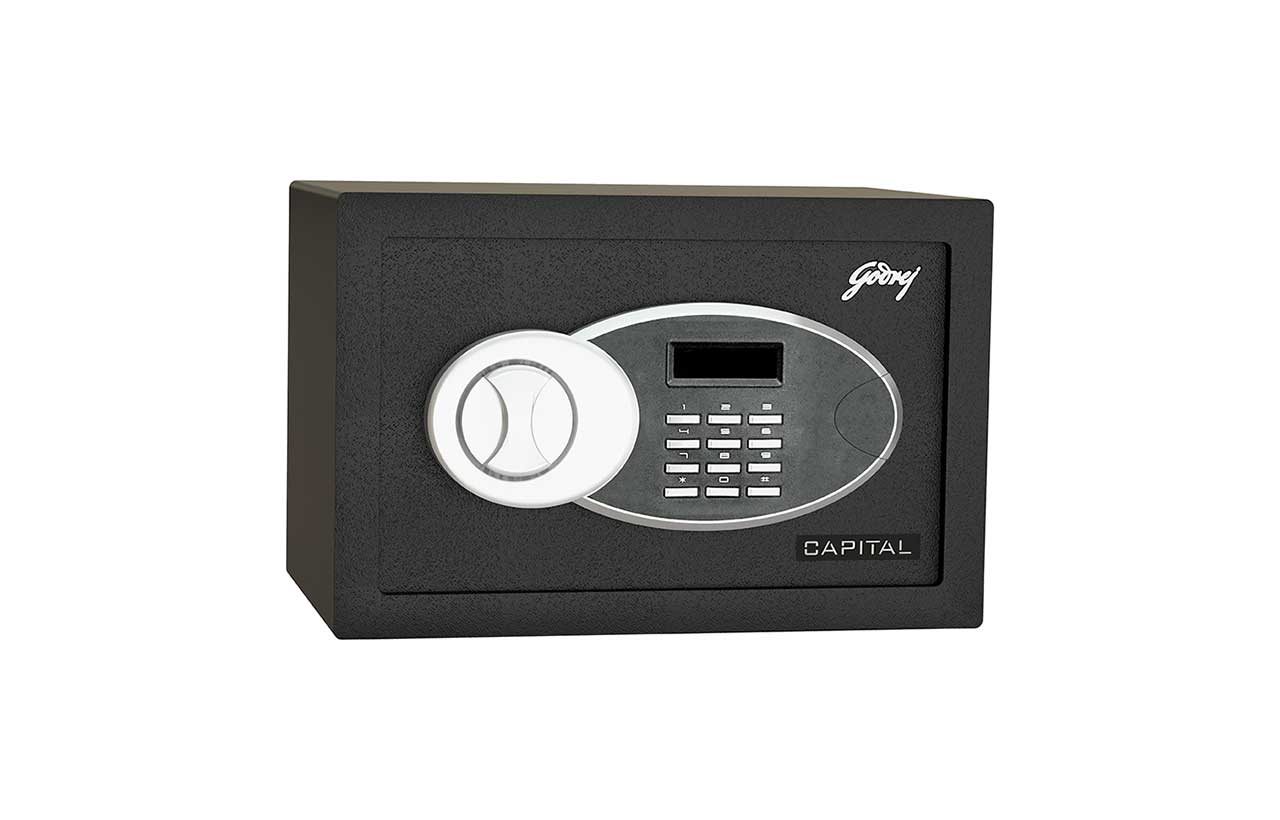 Godrej Security Solutions, a division of Godrej & Boyce Mfg. Co. Ltd. and part of the USD 4.1 billion Godrej Group, is one of India's leading manufacturers and marketers of security solutions, and supplies to several prestigious banking, corporate and public institutions.
Interestingly, Godrej Security Solutions has achieved a significant milestone by earning the prestigious Superbrand status, marking a first in its category and the industry. Additionally, it has garnered the 'Most Preferred Brand' award within the home segment. Notably, its products are exported to more than 45 countries, spanning Middle East Asia, South East Asia, Far East Asia, East Africa, the United States, Europe, and the SAARC Countries.
In the ever-evolving hospitality sector, Godrej Security Solutions maintains its unwavering commitment to delivering state-of-the-art security solutions. These solutions empower hotels to create a safe and secure environment for their guests. By embracing these innovative products, hotels can boost their reputation, elevate guest satisfaction, and contribute to a brighter, more secure future for the entire industry.