Chhail Khalsa: Bridging The Gap between Traditional Craft and Modern Technology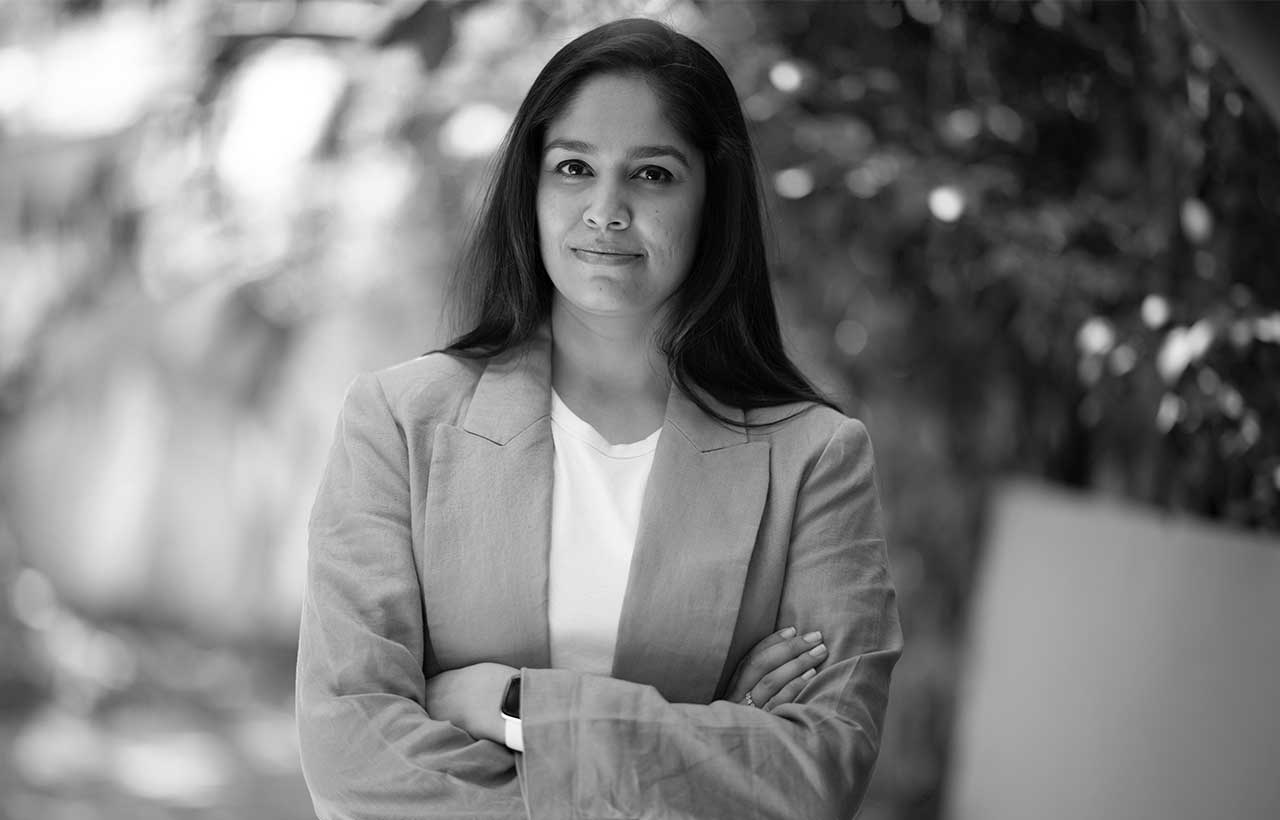 Chhail Khalsa, E-textile Designer & Design Researcher
With an innovative soul and explorative spectrum of beauty, Textile designer Chhail Khalsa talks about the traditional craft developed with technological interventions as the future of the textile industry. AR. Priyanshi Shah recently spoke with Chhail Khalsa and the latter shared her ideas, visions, and future explorations in textile design.

Excerpts:

Is the crafts industry experiencing a shift from its traditional art form?

Craft, historically is the impression of cultural values with aesthetics crafted with a sense of remembrance. It takes time and patience to design traditional crafts and they need to be carefully executed in a variety of styles and colours. Passing from various generations, traditional crafts still holds a memorial in the heart of people as a souvenir.

The application of technology to traditional crafts has gained momentum in recent years, and combining them can lead to new approaches and techniques. The arts and technologies have evolved in different styles and expressions, but we need tools that can help us experiment with innovative ideas and future-oriented approaches.
How has Anuvad, an inspiring innovative studio in the craft community, evolved?

Anuvad, meaning translation, was developed by creating a connection and understanding the human element with an innovative approach--an innovation for the crafts community where we developed notions and executed them through research, innovation, and adaptive technologies; a co-creative place for visionary people exploring the art of digital expressions crafted in traditional values and social needs.
A textile innovation researcher, a technological expert, and the artisans worked together to create "Anuvad." It was the result of their combined expertise that produced ground-breaking e-textile artifacts. The company is dedicated to developing such products and artifacts. Essentially, Anuvad Innovation Studio is a design studio that blends craft with modern technology to create next-generation products.

How can you explain the landscape of ideas and execution of them to develop a better place for craftspeople, technical experts, and designers working with electronic textiles?

A bridge between traditional craft and innovative technology is formed by combining bold, mathematical, and technical elements in a fluid, flexible way. We develop E-Textiles at Anuvad with skilled craftspeople, technical specialists, and engineers who understand the importance of eco-friendly, sustainable strategies.

We create an ethical expression while understanding the need for imaginative techniques, and traditional skills experimented in our prototypes. This idea helps us create a safe place to work for craftspeople and develop innovative techniques for developing the E-Textile market--a common ground for actively participating in exploring electronic textiles despite its limitations and specialized knowledge.

Can you explain how the work culture and collaborative approach benefit in creating a holistic environment?

We have developed a collaborative approach where we listen to each other, share ideas and concepts and understand the limitations and market strategy. This helps us to be more empathetic towards our work and the people around us. Our process begins with doodling and sketching ideas into the model for experimentation for understanding the perspectives of others to co-create prototypes for enhancing innovation.

Crafts contain both tangible and intangible components, and it can be challenging to look for intangible expressions, which adds a surprise element to experimenting. Functionality, aesthetics, and modern interpretation are all combined in the Anuvad idea--a representation of E-Textiles.

What are the various products you have explored and what is the vision for the future of E-textiles?

Simply stated, e-fabrics are textiles that communicate with integrated electronics. We designed straightforward wiring circuits and artfully incorporated them into our products. Heated pillows and carpets use a creative woven circuit in places where there are few traditional heating solutions. Stoles with embedded LEDs improve user visibility and provide security in low-light situations.

Our most recent project aims to produce a craft that deeply affects and resonates with the artwork. When a notion is turned into a tangible product, it beautifully generates an interpersonal expression between the user and the designer. Our main purpose is to create an experience that can be remembered in the form of our products or fabrics.

Collectively creating such experiences through the medium of various products builds a nonverbal and silent gesture of relationship throughout society in a harmonious way. Our long-term goal for the studio is to collaborate with leading manufacturers and suppliers to develop groundbreaking new e-textile breakthroughs.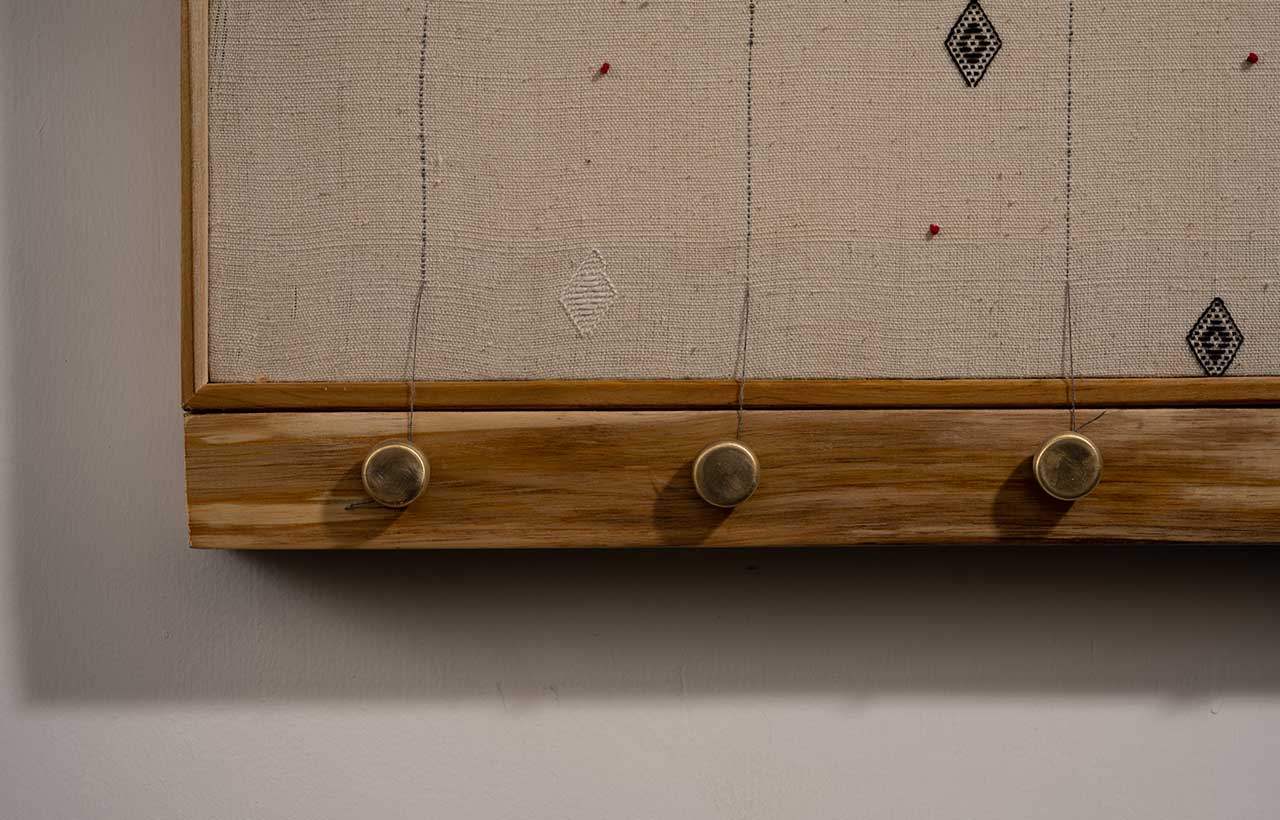 Crafting Intangibles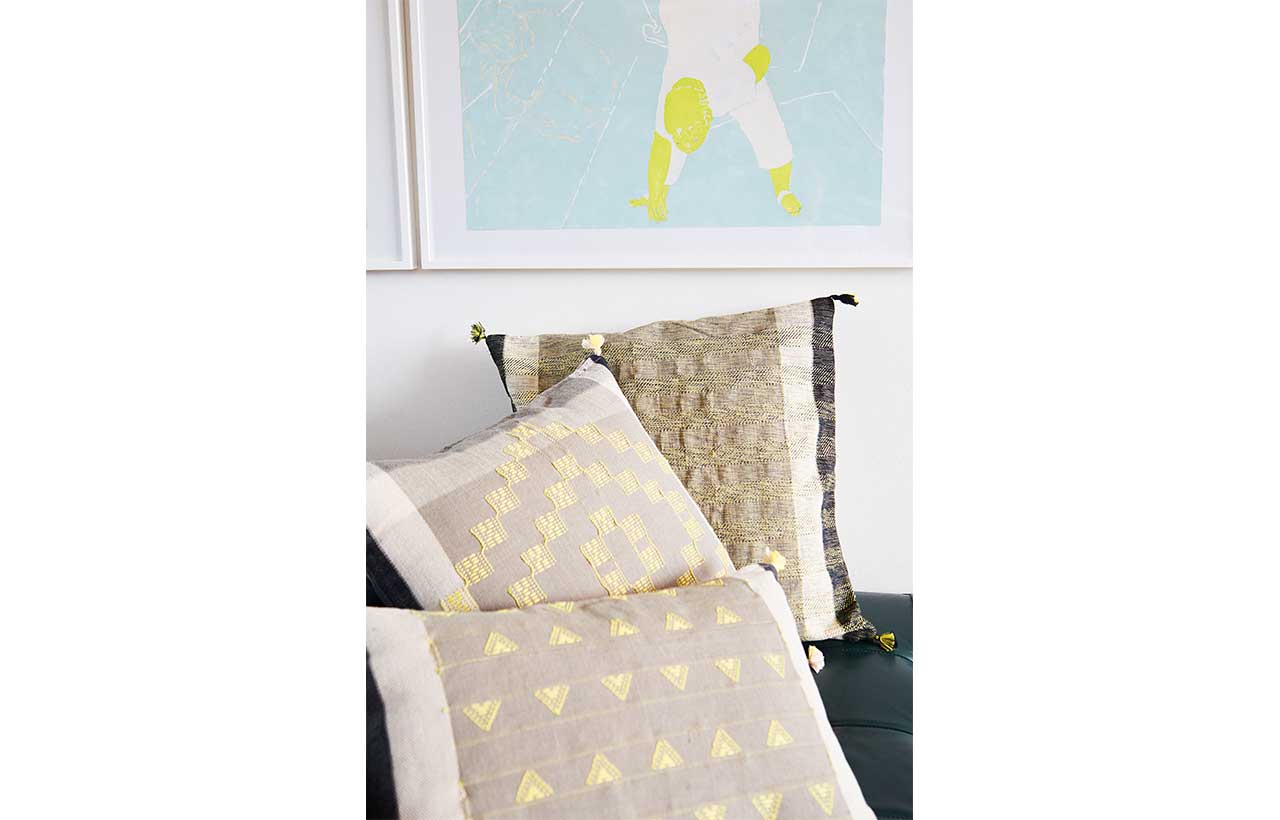 Plug and Heat Cushion

Anuvad: Studio Philosophy
Anuvad Innovation Studio LLP is an award-winning, International studio that finds its practice on the precipice of crafts and technology. The brainchild of Chhail Khalsa, who is also the Founder & Creative Principal of this studio, Anuvad challenges the existing notions of technology and creates products that provide an immersive, emotional experience to the user--be it interactive art or functional e-textiles. Anuvad is an experimental, multimedia design studio that looks at integrating technology into our day-to-day lives, in a 'human' way, by creating high-value, aesthetic, well-designed products.
Chhail Khalsa is an E-textile Designer, Design Researcher, and the founder of Anuvad Innovation Studio LLP. Anuvad aims to bridge futuristic e-textiles with traditional craft techniques. Chhail, an alumna of the National Institute of Design, Ahmedabad, and former research assistant at Hochschule Luzern, Switzerland, combines the skills of a technical expert and a craftsperson through Anuvad to create innovative e-textiles. She has developed the 'Craft Collaboration Toolkit' to facilitate effective collaboration between design researchers, designers, and craftspersons. Additionally, she interacts with numerous colleges in India to convey messages to the next generation designers.
Team Members:
Chhail Khalsa (Founder & Creative Principal)
Pranshu Chaudhary (Creative Technology Lead)
Dina Lebbar (Design Intern)
Shamjibhai Vankar (Craft collaborator)
Azizbhai (Craft collaborator)