Traditional Artform: Madhubani Paintings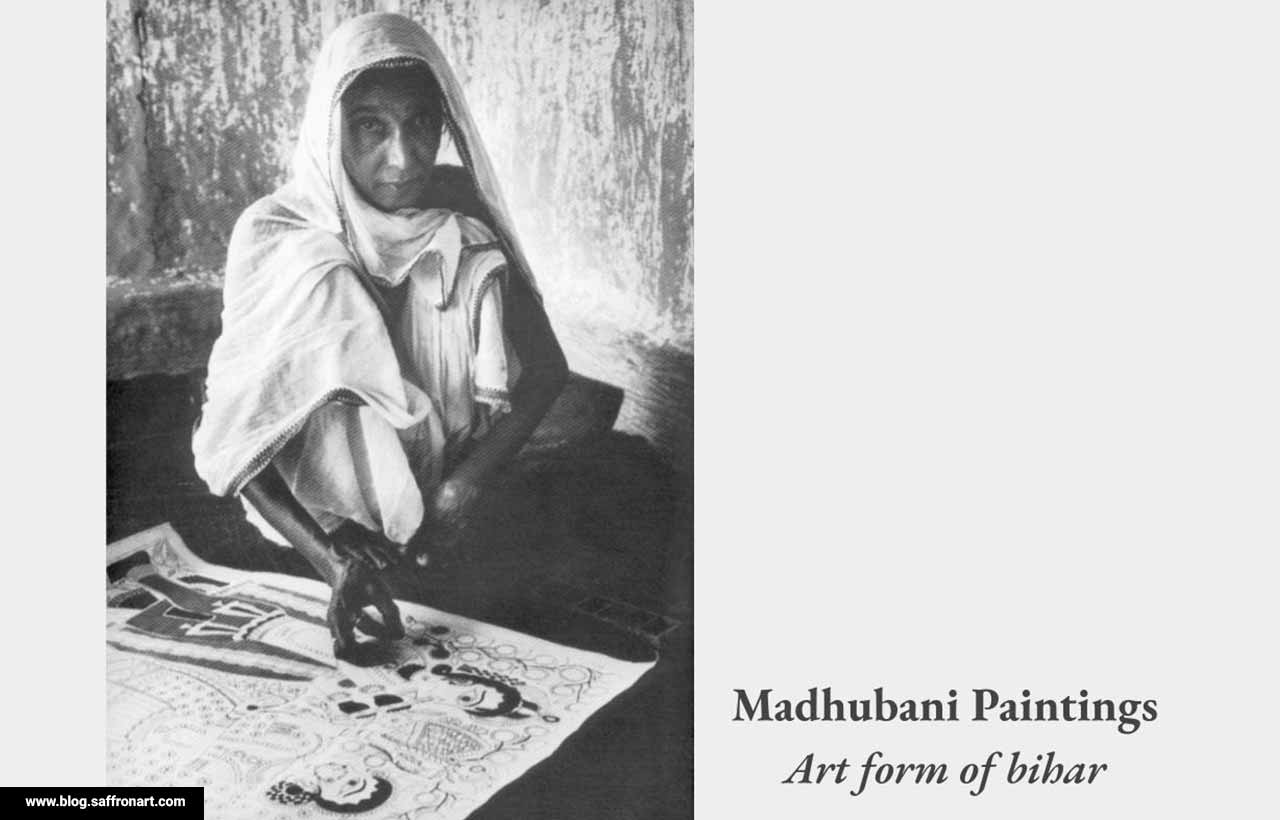 A well-known Indian art form is the Madhubani painting. It's also known as Mithila art since it's done in the Mithila area of Bihar. These paintings, which are frequently distinguished by intricate geometrical patterns, are renowned for depicting ceremonial material for certain events, such as festivals, religious rites, etc. Natural sources, like plants, are used to create the hues in the paintings. These colours are frequently vivid, and the black and brown hues are created with pigments, like lampblack and ochre, respectively. The paintings are made with items, like twigs, matchsticks, and even fingertips, rather than modern brushes.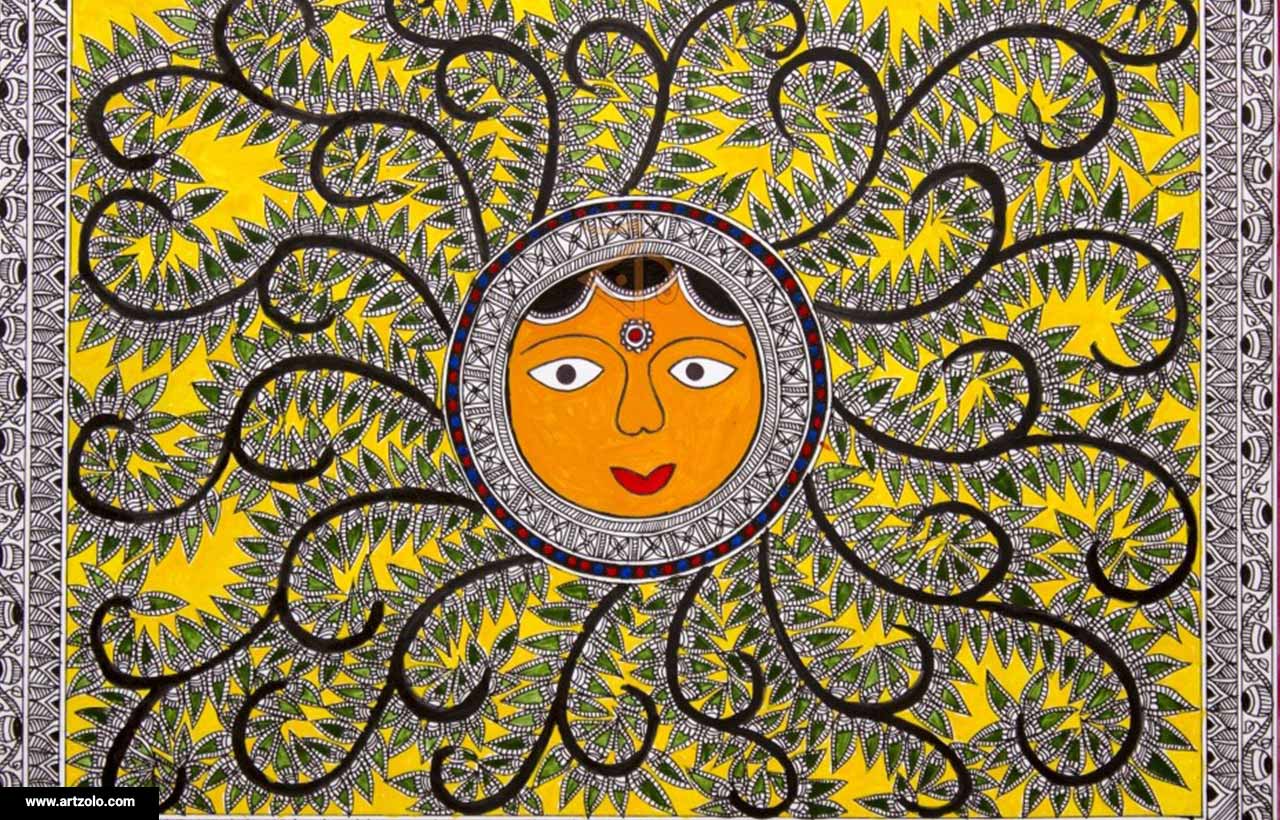 History and Evolution
The Mithila area of Bihar is where Madhubani paintings first appeared. The father of Sita, King Janaka, requests that his artists make Madhubani paintings for his daughter's wedding in the Hindu epic Ramayana, which contains some of the first allusions to the Madhubani painting. The paintings started to adorn the homes in the area as the expertise was handed down from one generation to the next. On the panels of their various homes, the villager's ladies practiced these paintings. Their artworks frequently represented their ideas, aspirations, and desires.
Paintings by Madhubani gradually started to appear at celebrations and important occasions, like weddings. As more modern Indian artists brought their work to a worldwide audience, this art began to draw the attention of art enthusiasts. Paper, fabric, and canvas created by hand quickly took the place of the conventional basis of a plastered mud wall. The topics and the style are largely the same since the paintings are restricted to a small geographic area.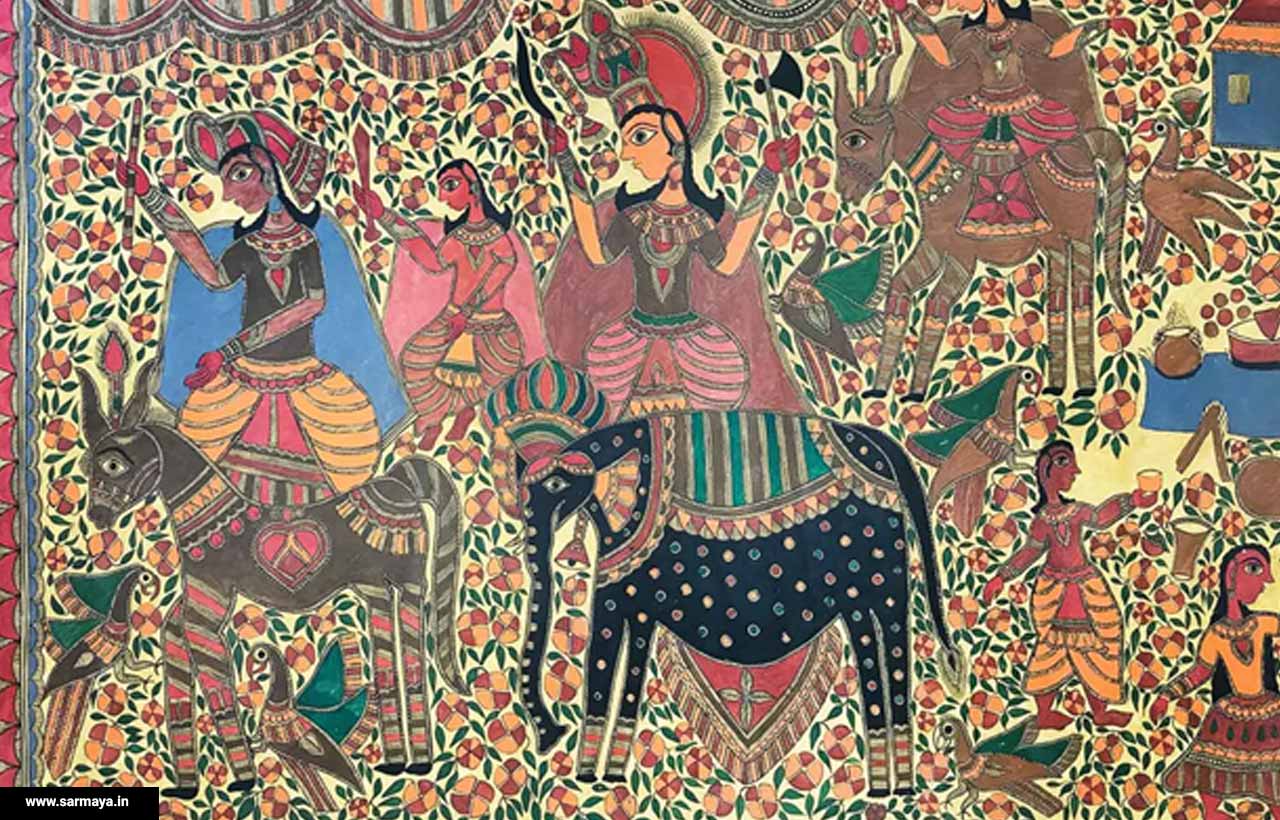 Design & Style
Since diverse sects of people, at first, practiced Madhubani paintings, the paintings were divided into five distinct styles, namely, Kohbar, Godna, Bharni, Tantrik, and Katchni. However, modern painters have combined these five distinct genres. These paintings frequently include Hindu deities like Rama, Lakshmi, Krishna, Durga, Shiva, and Saraswati as their motifs. Additionally, the Sun and Moon are frequently the focal points of Madhubani paintings.
Additionally, there are paintings depicting scenes from royal courts and celebratory occasions, like weddings. In these paintings, the use of geometric motifs is quite obvious. The employment of these intricate mathematical patterns in the Madhubani paintings adds to their allure and uniqueness.
Because the brush and colours used in these paintings are frequently made from natural materials, they are also renowned for their simplicity. While turmeric, pigments, indigo, pollen, different flowers, sandalwood, and leaves from other plants and trees are also used to create colours for the paintings, powdered rice is the primary material used in their creation. To get the appropriate hues, a variety of natural sources are also blended and treated. Even after finishing a painting, if the painters discover blank spots, they typically fill such gaps with themes of flowers, animals, birds, and geometric patterns. The boundary is often delineated by two lines.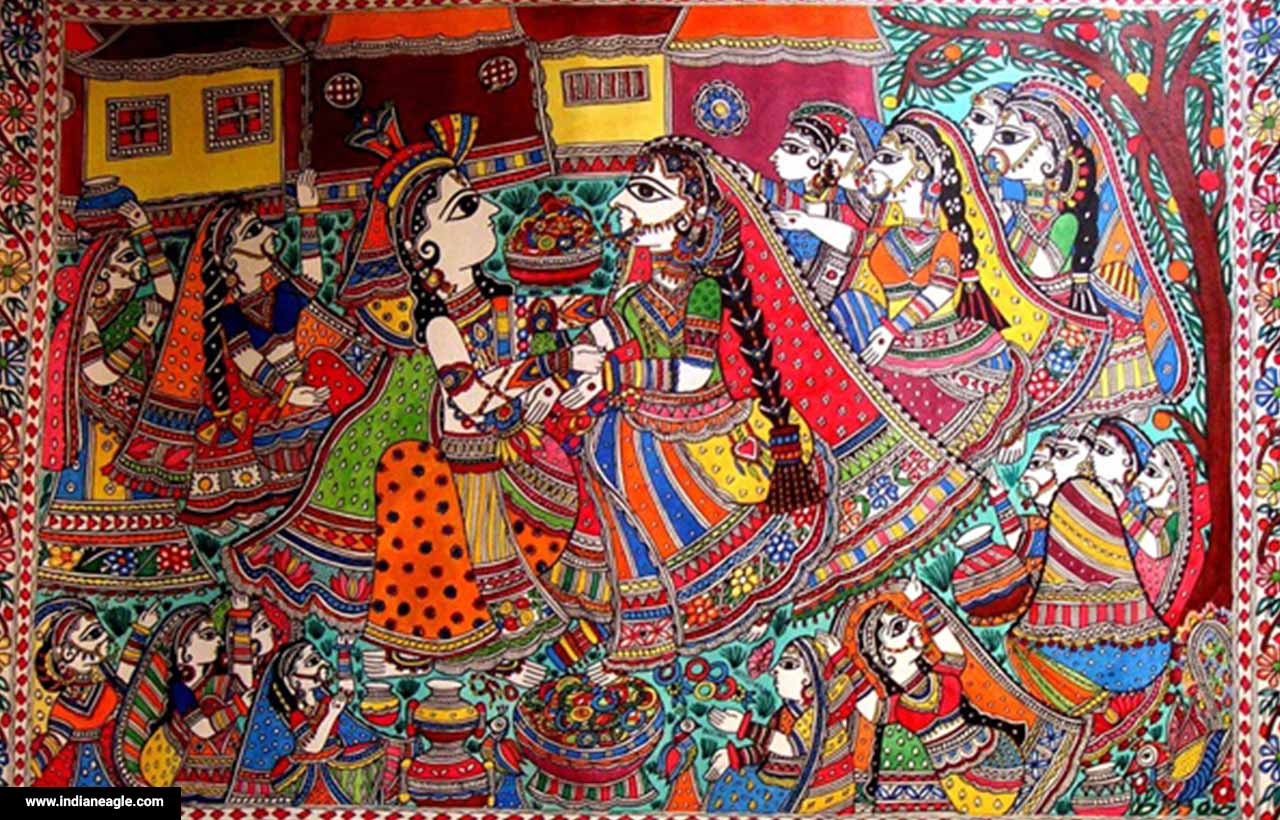 Madhubani Artists

Because of the efforts of several artists who actively engage in Madhubani art, this magnificent art style is still being practiced today. National and international acclaim has been bestowed upon several renowned Madhubani painters.
Following are a Few of Them:
Ganga Devi - She is known for popularising Madhubani painting. Ganga Devi not only made this old art form prominent in India but also outside. Ganga Devi, like Sita Devi, was born in Mithila, Bihar, where she was exposed to Madhubani art from an early age. She performed Katchni style painting and was a native of the Kayastha group. She later traveled to other nations in an effort to spread the art form throughout the globe. She took part in a festival called the "Festival of India," which was held in America.
In the end, she had her paintings on exhibit and received praise from other artists throughout the world. She received the National Award for Crafts from the Indian government in recognition of her accomplishments. Ganga Devi received the Padma Shri honor from the Indian President in 1984.
Sita Devi - Although the ladies of Mithila were already creating Madhubani paintings for many years, Sita Devi is credited with bringing this art style to the public's attention. This art style first gained national prominence in 1969 when Sita Devi was given the State Medal by the Bihar government.
Sita Devi was born in Bihar's Madhubani district, in the Jitwarpur village. Since she was a little child, she had been exposed to this ancient picture. But the art form wasn't acknowledged across the nation until she won the State Award.
She received another accolade in 1975 when the President of India gave her the National Award. Sita Devi received the Padma Shri, the fourth-highest civilian honor in India, in 1981. The Indian government gave her the title of Shilp Guru in 2006.
A Contemporary Approach to Madhubani Paintings
In the modern Bihar hamlet of Ranti, Madhubani art plays a significant role in daily life. The ladies in the hamlet who perform this art form, use it as a platform to empower women and raise awareness of societal concerns. Women are learning the value of Madhubani painting from painters, like Mahalaxmi, and Dulari. Their creations are on view in a Japanese museum. Additionally, there are several institutes close to Mithila that instruct budding painters in Madhubani paintings. Benipatti in the Mithila district, Gram Vikas Parishad in Ranti, and Vaidehi in Madhubani are a few of the important institutions that educate this art form.