PG Students of SPA, New Delhi: Committed to Making a Positive Difference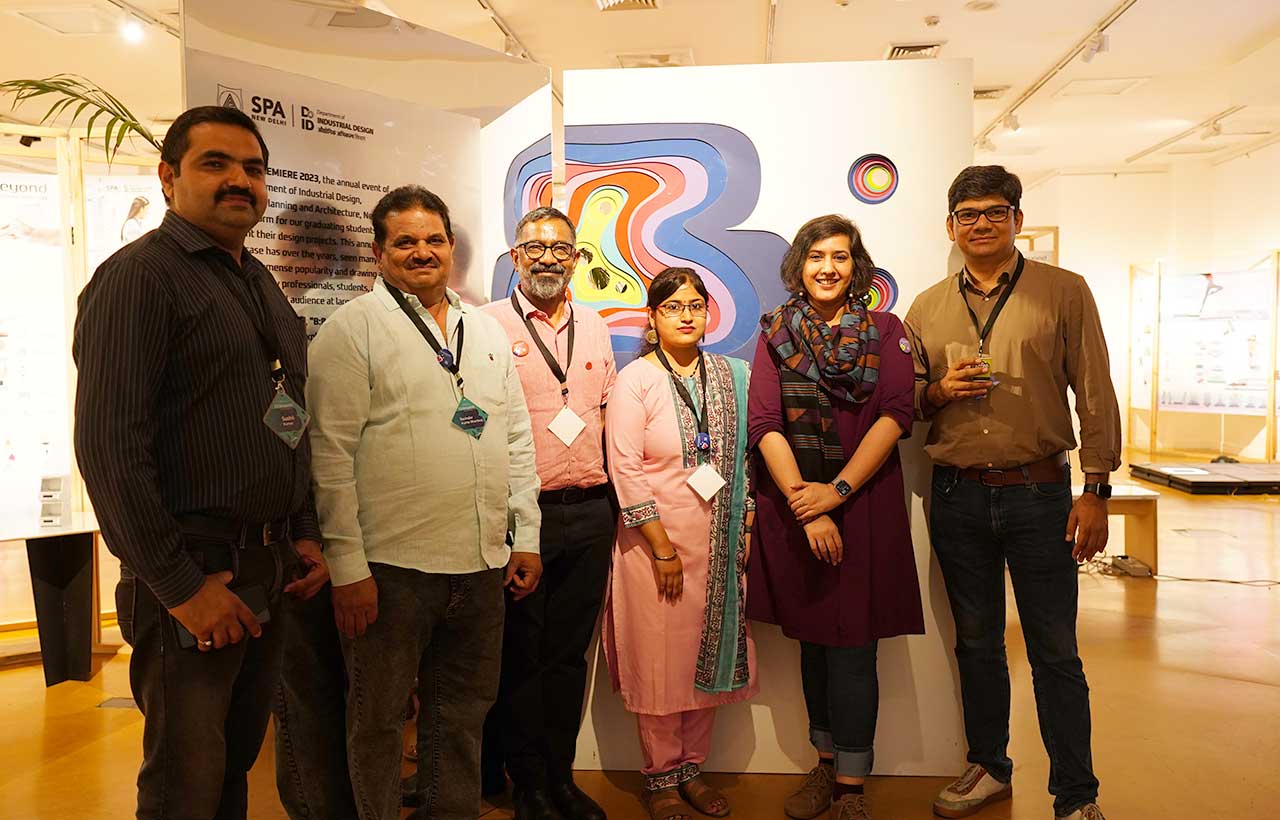 SPA Faculty with Ar. Rahul Tyagi (extreme right)
In the realm of design, the ability to think creatively and approach problems from different perspectives is essential. At the School of Planning and Architecture (SPA), the final-year students, pursuing a Master's in Industrial Design, have embraced this philosophy wholeheartedly. They have embarked on a transformative journey, pushing the boundaries of conventional design and exploring novel perspectives, to create innovative and impactful products.

SPA--located near ITO in Indraprastha Estate in New Delhi--is a prestigious educational centre. It offers training at various levels, in different aspects of human habitat and environment.

Recently, some final year students of the SPA, doing their Master's in Industrial Design, showcased their exceptional talent, ingenuity, and creativity by approaching their projects with a fresh perspective. Their projects not only demonstrated their proficiency in design but also their commitment to making a positive difference in the world.

These talented individuals have crafted, outstanding projects and products highlighting their ability to bring a fresh and unique perspective to the world of design.

One group of students has taken sustainability to new heights by reimagining architecture from an eco-conscious perspective, such as PURE WATERS, BANDHAN, and MELTING EVEREST.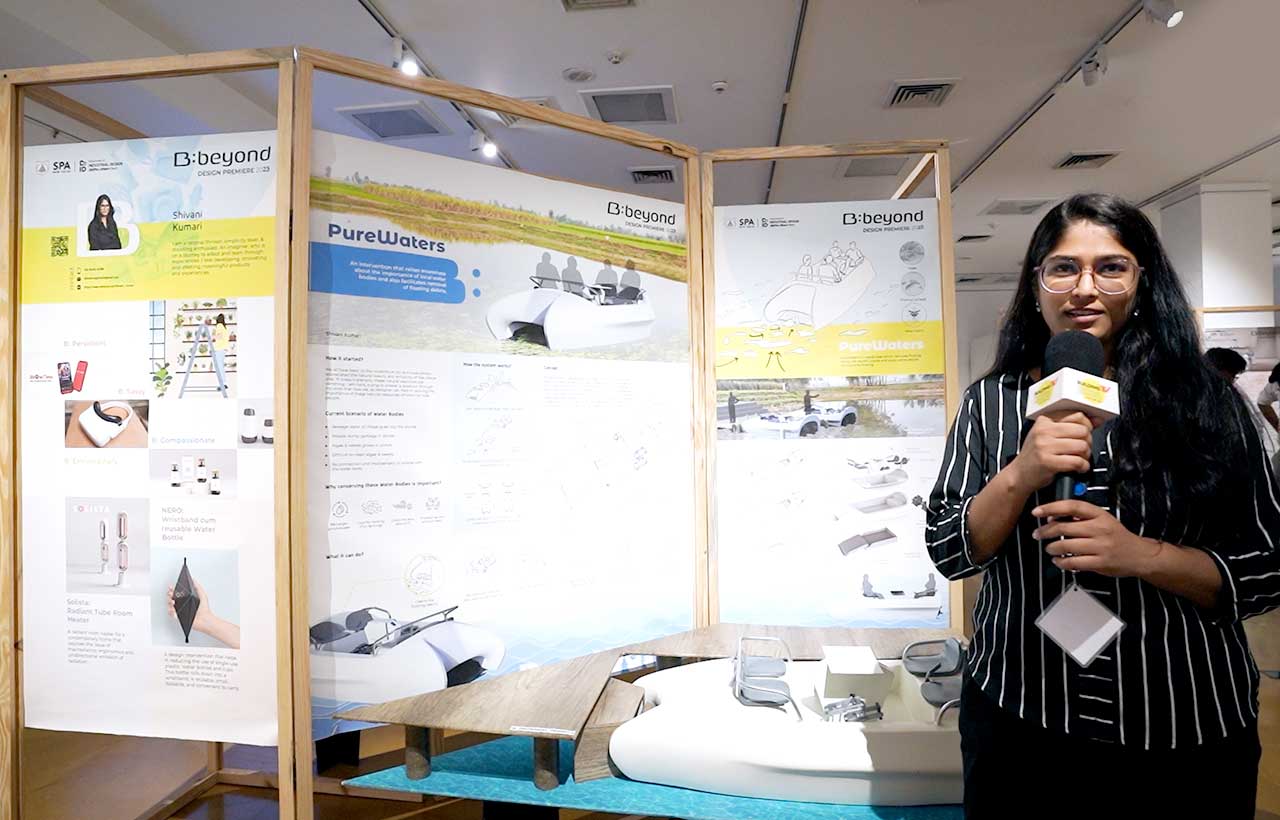 "Paddle Boat is for cleaning the water bodies of the rural areas. People can enjoy boating while cleaning the water-bodies."
--Shivani Kumari
Shivani Kumari has designed a Paddle boat through which people can do boating and clean the water bodies. Another project was designed to sit. It was made from wood and terracotta and the product was named as Bandhan by Pavithra K V.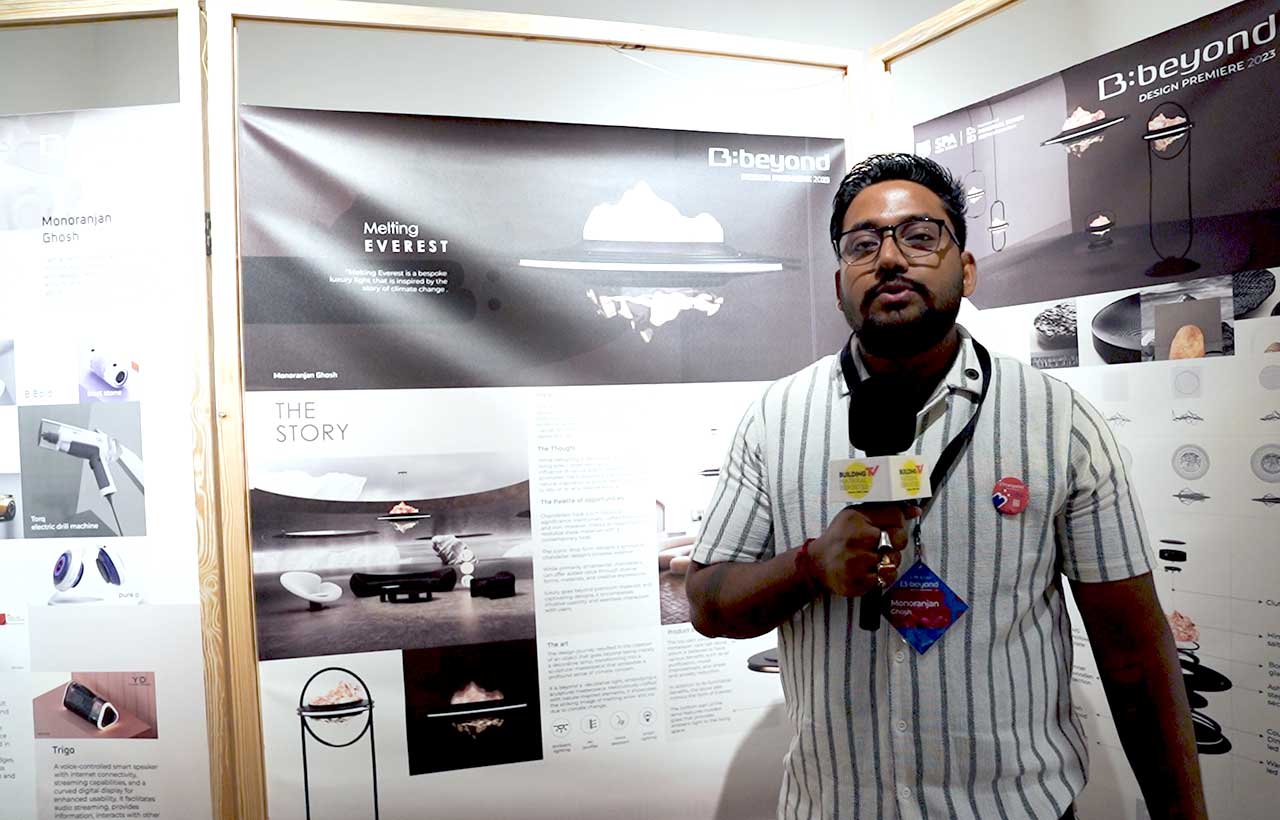 The object behind the project is to design luxury lighting".
--Manoranjan Ghosh
"
Melting Everest is a project made by Monoranjan Ghosh which a luxury lighting which people can use at different places. By combining aesthetics, functionality, and sustainability, these students are reshaping the future of architecture.

Another team of students has harnessed the power of Augmented Reality (AI) to revolutionize the education landscape. Their project focuses on developing interactive learning experiences that engage students through immersive AR simulations. The projects and products are named as SHAPESHIFT, TRIAGON, ZAAPTER, SCISENSE, HELIOS, MIXMAG.

Talking about the products briefly, Shapeshift designed by Adeeba is a game with digital screen but physical pods where four kids can play together. The main advantage of this product is that it can be used to teach them geometry, pattern and data analysis. Triagon is also a game, actually a boat game.
"Recently, there has been a rise in the demand of bike taxis because they are fast and affordable".
--Kamal Jangid
Another product Zaapter has been designed to address certain mobility issues in the urban areas as there are rise in demand of bikes and cars by Kamal Jangid.

Another product which grabbed attention is MIXMAG by Sana Salim, and if you have a passion for baking, this product is for you as from scratch to end, from icing to decorating, this product does it all. Little Sous, a product by Aryan Kar, is obsessing as it induces a sense of liking for cooking.

By overlaying virtual objects and information in the real world, these innovative learning tools make complex subjects more accessible and enhance student engagement. This forward-thinking approach has the potential to transform education and inspire a new generation of learners.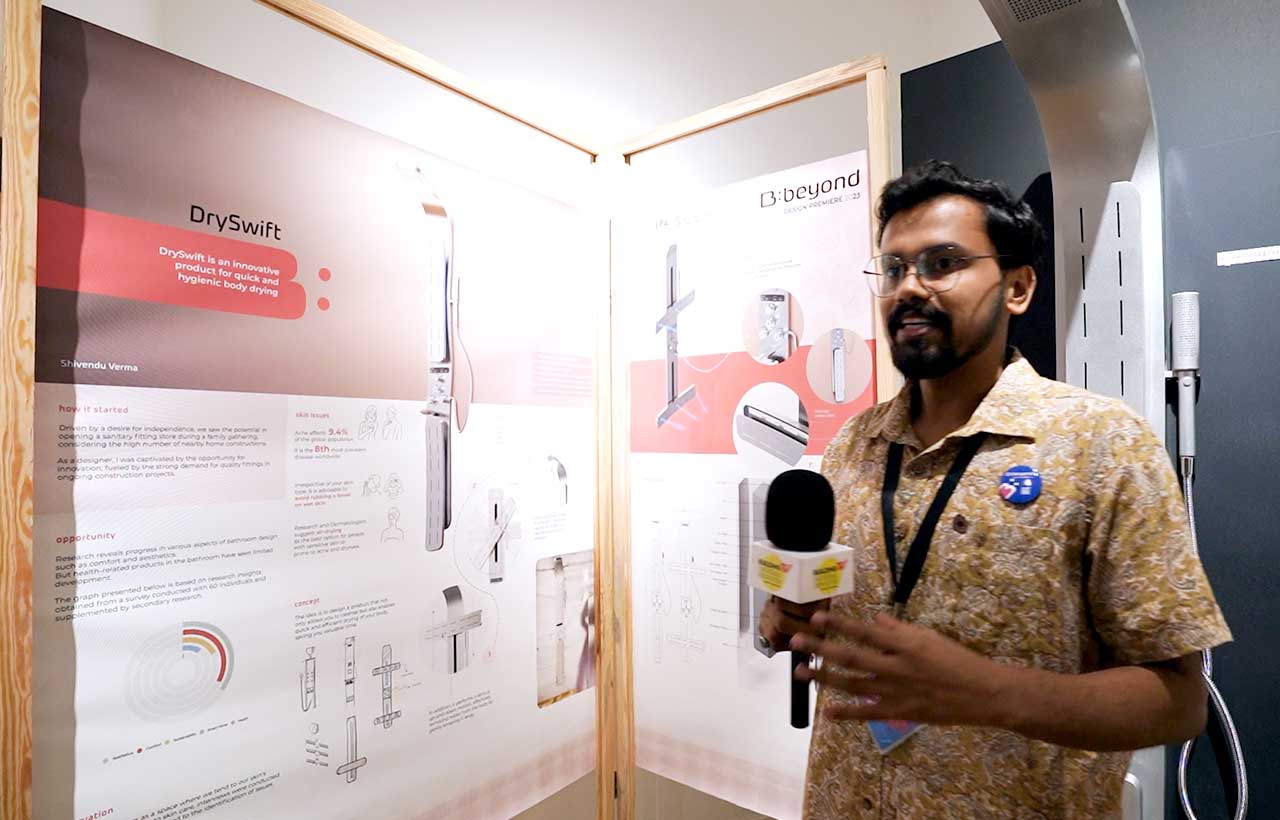 "DRYSWIFT is a creation for a quick and hygienic bath. It gives you a towel-less bathing experience and is very good for people with skin diseases. "
--Shivendu Verma

Recognizing the importance of inclusivity, a group of students has centred their project around designing products that cater to individuals with special needs. DRYSWIFT, PURR-FECT, NEST-O-CARE, RETAAG, SHISTRAAN, and SENTINEL X are some of the products made by them.

Talking about their creations, Nest-O-Care is an incubator which will provide a safer environment for the growth of orphan birds whereas Purr-fect is a product to carry cats to vets in a safer way.

In fact, the students have thought of Indian Army as well as we saw two products for them also. A product Sentinel X was designed for BSF to carry loads or for patrolling purposes. Their creations include assistive devices, adaptive furniture, and sensory stimulation tools--all crafted with the utmost care to improve the quality of life for those with diverse abilities. By addressing the unique challenges, faced by individuals with special needs, these students are fostering a more inclusive and compassionate society through design.

Understanding the significance of physical health, another team of students focus on designing products that promote emotional well-being and provide support for health challenges. They have developed devices that monitor hygiene.

Another Product HOPEFIT is working on the loopholes in Zumba. It burns accurate calories assists and guides according to the instructor. The mobile application is for guided dance moves.

These students have leveraged their design skills to create positive social change, demonstrating the transformative power of design in addressing global challenges.

The final year students in the SPA, doing Master's in Industrial Design, have showcased their exceptional talent, ingenuity, and creativity by approaching their projects with a fresh perspective.

Through their innovative designs, they have challenged traditional norms and explored new avenues in architecture, education, inclusivity, mental health, and social impact. These projects not only demonstrate the students' proficiency in design but also their commitment to making a positive difference in the world.

As they prepare to embark on their professional journeys, we are confident that they will continue to shape the future of design, embracing diverse perspectives and transforming the world around them.