World Dotted With Monuments That Spell Love!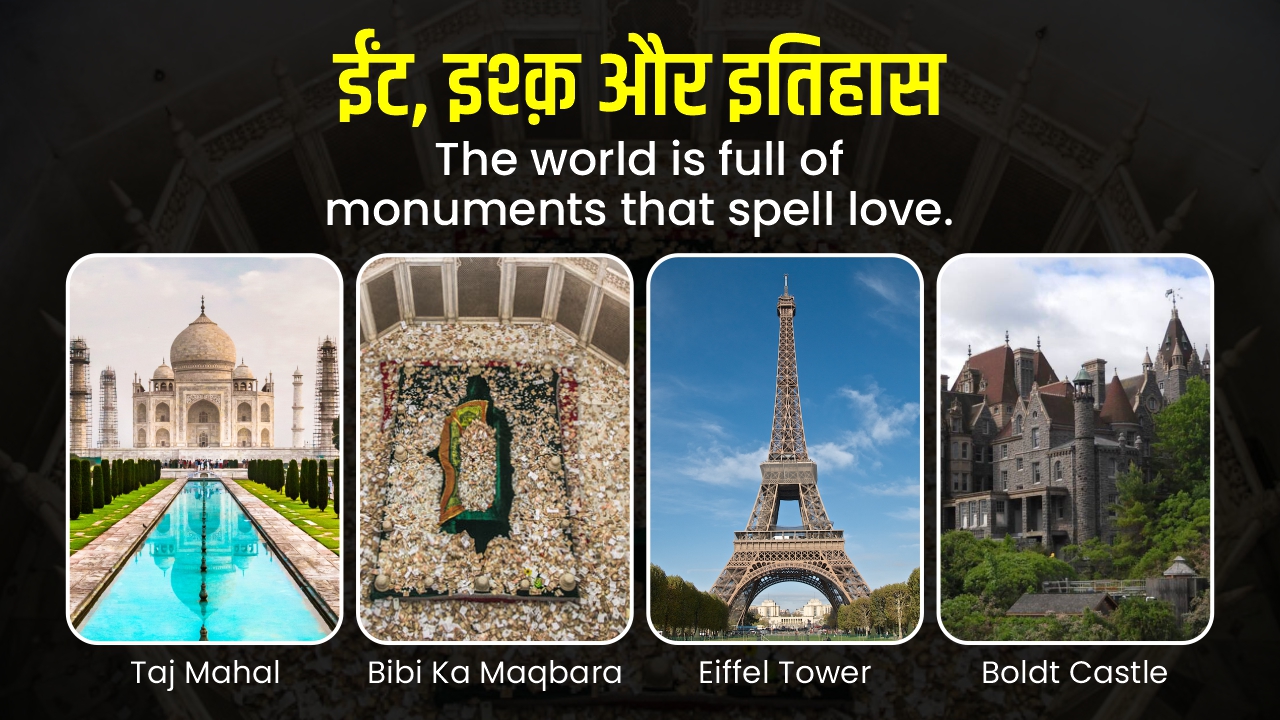 Love doesn't demand splendid gestures. But, for the royals or the ultra-rich, these gestures often take on a meaning that stands the test of time, through lovely memorials and structures, built with bricks, stones, wood, and steel.

Yes, the world is full of such beautiful monuments and architectural wonders that spell love! From the Taj Mahal of Agra, built by Shah Jehan; to Bibi Ka Maqbara of Aurangabad, built by Azam Shah, the son of Aurangzeb; to the Eiffel Tower of France, built by Gustave Eiffel, to Boldt Castle of New York, built by George C. Boldt, the world is dotted with numerous such fine monuments.

But these structures aren't all 'bricks', 'stones', 'wood', and 'steel'. They are also 'history' and 'love' in equal measure.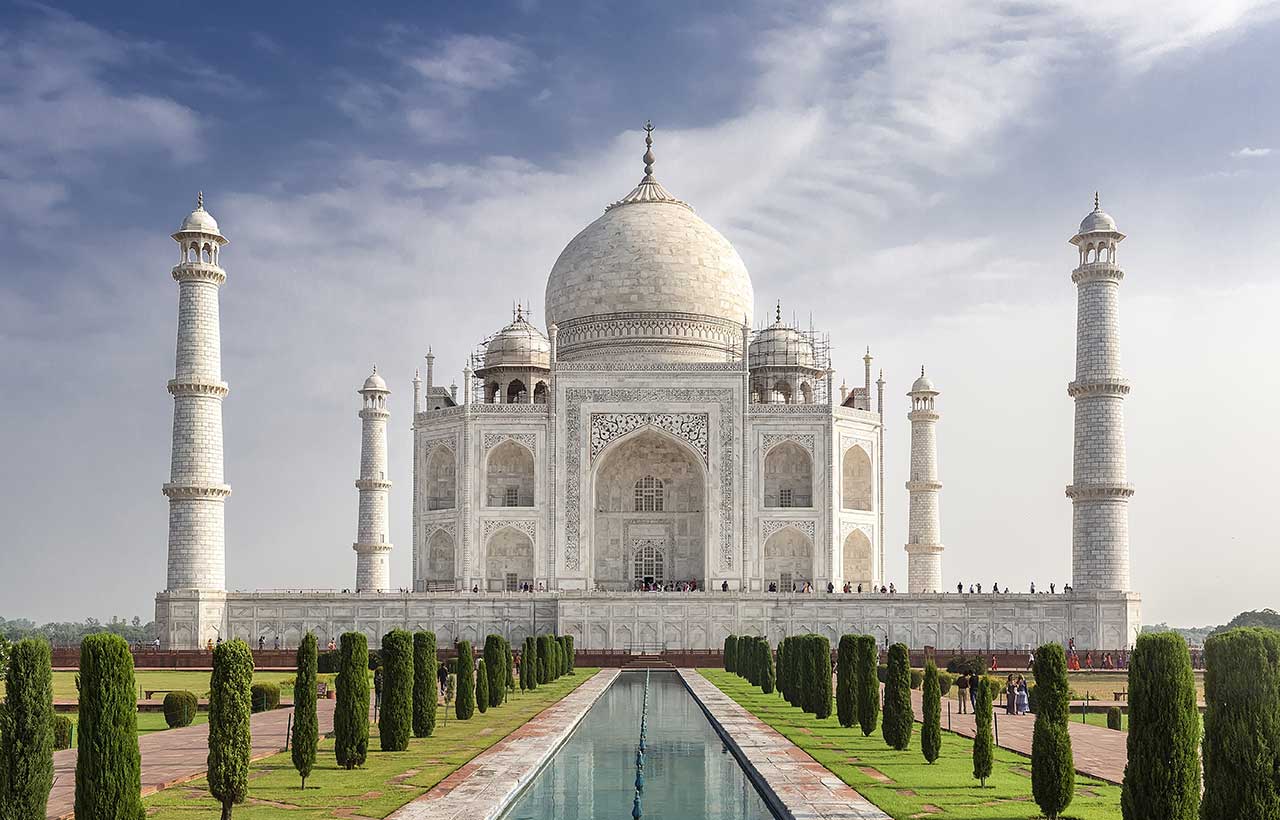 Taj Mahal, Agra

Let's start with--well, you guessed it right--Taj Mahal--the finest monument ever built in the name of love!
Much has already been said and written about this world-famous Monument of Love, built by Mughal Emperor Shah Jahan for his beautiful and favourite begum, Mumtaz Mahal. An immense white marble tomb built in Agra from 1631 to 1648; the Taj Mahal is the jewel of Muslim architecture in India.
Read: Kolkata Architectural & Design Legacy: An Understated Elegance
The tomb of Mumtaz Mahal (and afterwards, of Shah Jahan) forms the centrepiece of the stunningly lovely marble structure. The main structure of the Taj Mahal is the central dome flanked by four identical minarets on all four sides. About 20,000 craftsmen and calligraphers were brought to Agra from different places to build this marvellous one of the 'Seven Wonders of the World'.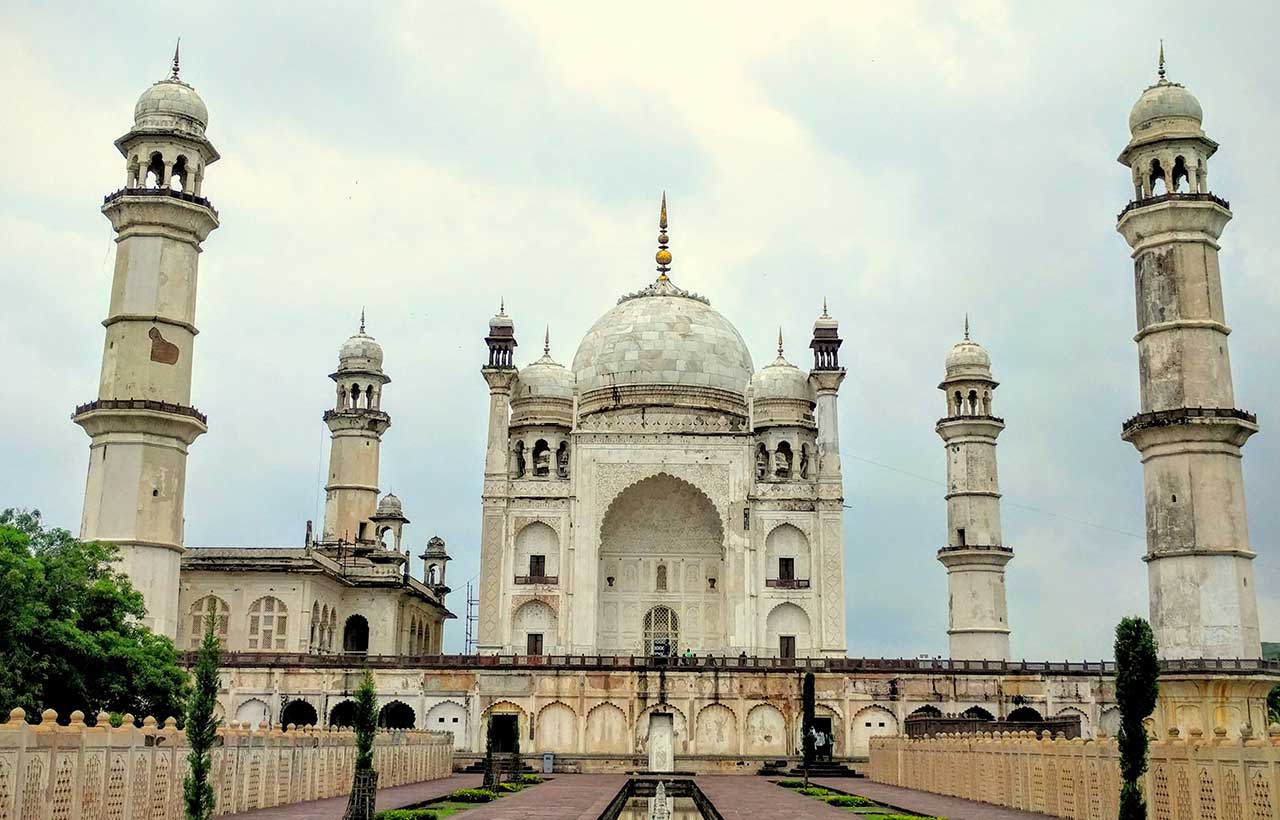 Bibi Ka Maqbara, Aurangabad

The second well-known monument built in India in the name of love is that of Bibi Ka Maqbara in Aurangabad. This beautiful tomb of Rabia-ul-Daurani, alias Dilras Banu Begum--the wife of the Mughal Emperor Aurangazeb was built in 1668 with marble, by Azam Shah to honour his mother Dilras Begum. Azam Shah was the son of Aurangzeb.
The tomb is inspired by the Taj Mahal. So, it's called the "Taj of Deccan" or the Dakkhani Taj.

Biwi ka Maqbara is built on a high square platform with 4 minarets at its corners and is approached by a flight of steps from 3 sides. The construction of Biwi ka Maqbara cost around 7 lakh rupees in 1668.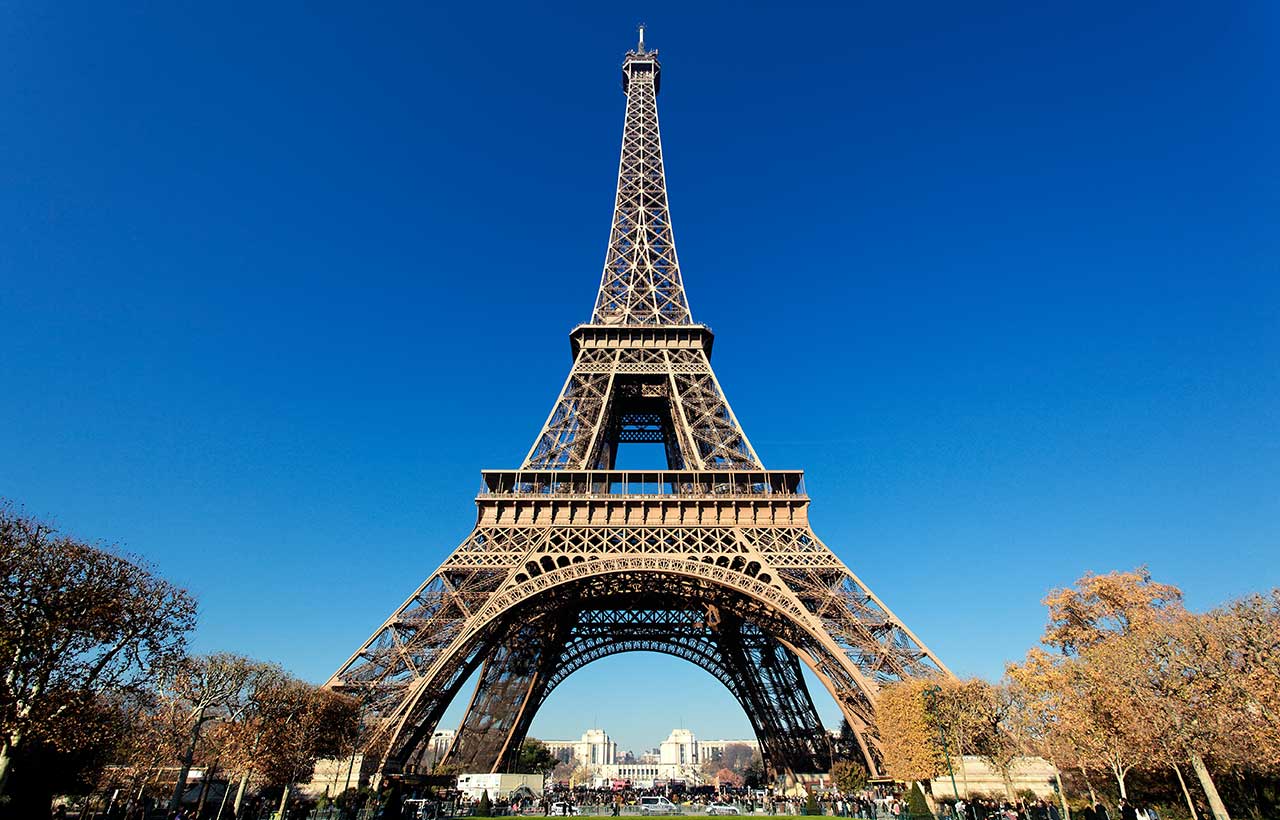 Eiffel Tower, France

Outside India, the Eiffel Tower is one the most iconic landmarks that spells love. Built in Paris in 1889, the Eiffel Tower was designed by Gustave Eiffel. He was a renowned French engineer and architect. The tower was built to show the skill and technological progress of the time.
Built with 7,300 tons of iron and 2.5 million rivets, the Eiffel Tower is 300 metres or 984 feet high. It rests on a base that's 5 metres or 17 feet high. A television antenna atop the tower gives it a total height of 330 metres or 1,083 feet.
There are numerous reasons why the Eiffel Tower has become such a wonderful romantic destination. And, why do a large number of tourists visit the towering structure every year to propose, take wedding photos, or just have a romantic view of the stunningly beautiful city?
Read: Connections: Soulful Architectural Spaces

One reason could be that its design is graceful and eternal, with its elaborate ironwork and graceful curves creating a romantic atmosphere.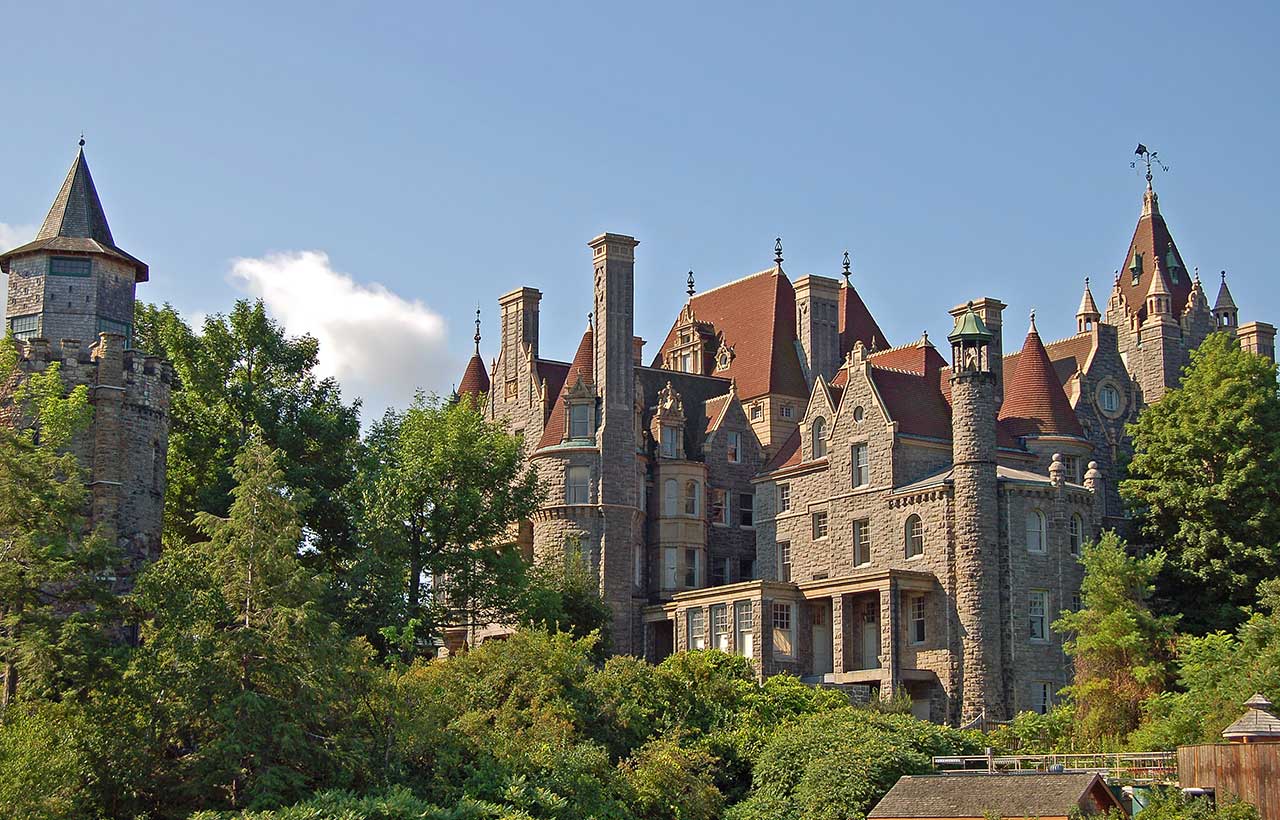 Boldt Castle, New York

A key tourist attraction on Heart Island in New York, this 'Monument of Love' was built by George C. Boldt. He was a very prosperous hotelier. He built the six-storey castle-like structure in 1900, as a present to his wife. It was the largest and most technologically advanced and impressive home in the area during those days.
The construction of the castle was stopped shortly after Louise's unfortunate death in 1904. A heartbroken Boldt never came back to the island after that. But, he continued to spend summers at other nearby islands. The unfinished structure lay in shambles until the concerned authorities bought Heart Island and the nearby yacht house for just 1 dollar in 1977 and restored it.
The world is dotted with many more such beautiful monuments. And -- as I said earlier -- these structures aren't all 'bricks', 'wood', 'stones', and 'steel'. They are also 'history' and 'love' in equal measure.