Trust, Capability & Commitment Comprise Shivalik's Core Values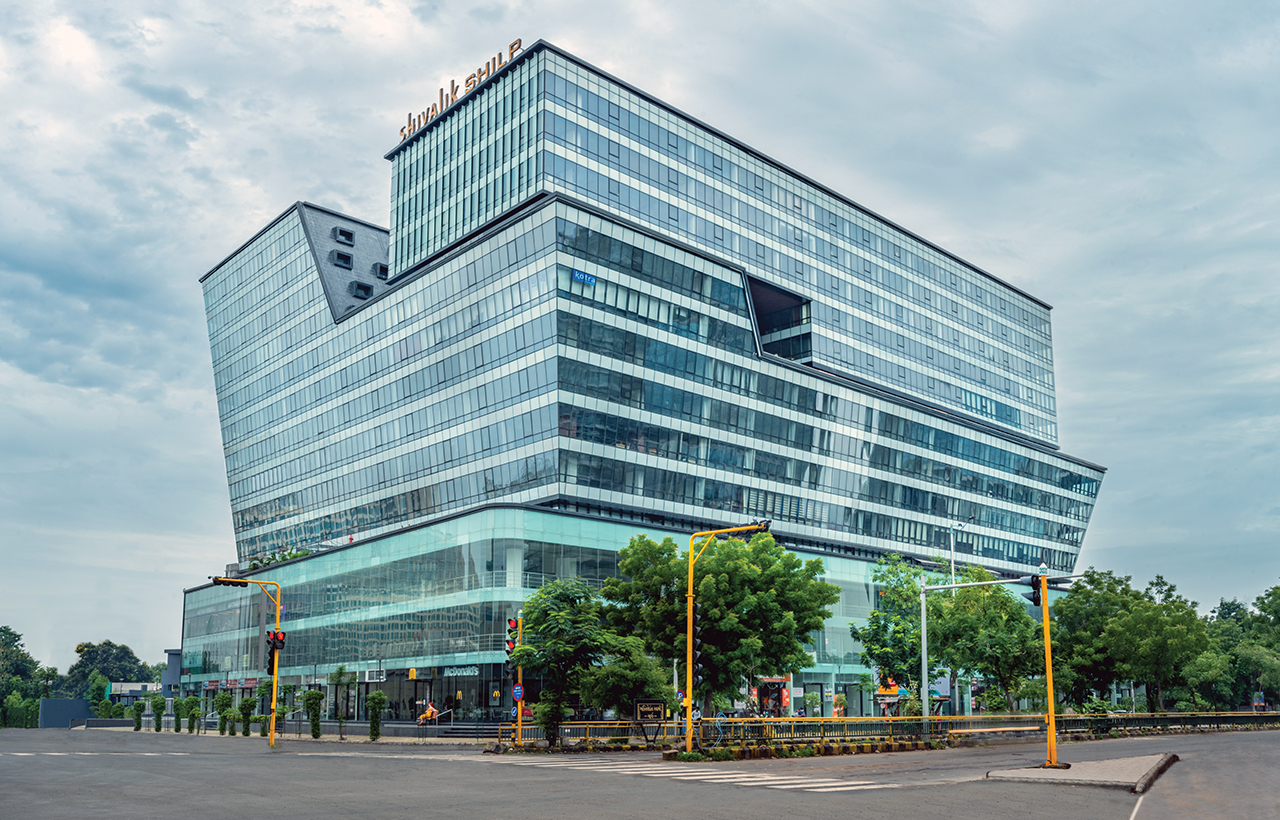 Established in the year 1998, this real estate company is the brainchild of an accomplished veteran of Ahmedabad stock market, Satish Shah, who along with his elder son Chitrak S. Shah kept the founding stone of a dream – 'pioneering the skyline of the city'. In 2001, the realty major decided to pick Shivalik Developers - one name for all its projects. In 2011, younger son, Taral S. Shah joined the party to further strengthening the commitment to the business.
The father-son trio has continuously been pushing the pursuit to build a legacy of timeless elegance and steadily conquering the state of Gujarat in the face of luxurious residential & commercial spaces. Today, Shivalik Developers boasts of 65 landmark projects covering 10+ million sq. ft. and delivering over 6500 units under multiple joint ventures.
To delve deep into the success story of this realty giant, BMR's Editorial Team landed in Ahmedabad, met the Group owners, and learned what makes them leading developers in the region. Excerpts are here:
How long have you been in this realty business? How has been the journey so far?

We entered this domain 23 years back. Initially, we gave our projects many different names like Sanjay and Sachin Tower. But in 2001, we decided to move ahead with one name i.e. Shivalik for all our projects, and the first on this list was Shivalik Bungalow. The brand name helped us with unprecedented growth. Today, we have accomplished over 60 projects, 60% of which are commercials. All these years, we followed a prudent approach towards quality at every step of the process. For now, we usually have 10-12 projects in hand, covering 30-40 lakh sq. ft. of land in Ahmedabad at one point in time, as against 3-4 projects spread across 4-5 lakh sq. ft. of the area in the beginning.
When did you move into residential?

The expansion was already there on the card but we were lacking the strength. As we planned to extend the horizon and expand our reach, we needed more people. In 2011, my younger brother joined followed by my cousin. And then after a few years, in 2015, we moved ahead to include residential in our portfolio. Before that, we were mainly concentrating on commercial projects.
What made you stuck to the commercial for so long?

We stayed with commercial projects for their quick cash flow as against residential where the decision process is comparatively lengthy because of the involvement of the entire family. Also, for commercials, we always kept our aspiration low as far as the height of the building was concerned; which led us to complete our projects faster than those of our competitors who were focusing on buildings with double the height. Furthermore, we didn't want to invest in marketing and that made us choose roadside sites/ locations for all our projects, which ultimately proved to be quick sellers because of their visibility. This led us to sell 80% of our projects at the time of launch.
What impact did the Pandemic bring?

Pandemic has drastically changed the panorama. Most people still prefer working from home instead of going to office. In this changed scenario, large offices aren't in demand anymore. The approach has completely changed. Corporates are now looking for shared occupancy with co-working spaces in a comparatively larger but cost-effective setup. Accordingly, developers divided the sites into smaller ones.
What has been your approach towards green building?

We preferred giving back to the earth and Shivalik Avenue, our green building project, is the first step in that direction. Although it took us long to convince our associates as well as customers about the benefits of green building, we succeeded in our efforts. Right now, we are adhering to the Silver or Gold standard of IGBC for our buildings as for platinum, the maintenance is still very high and also the resources are not available to create such buildings in plenty.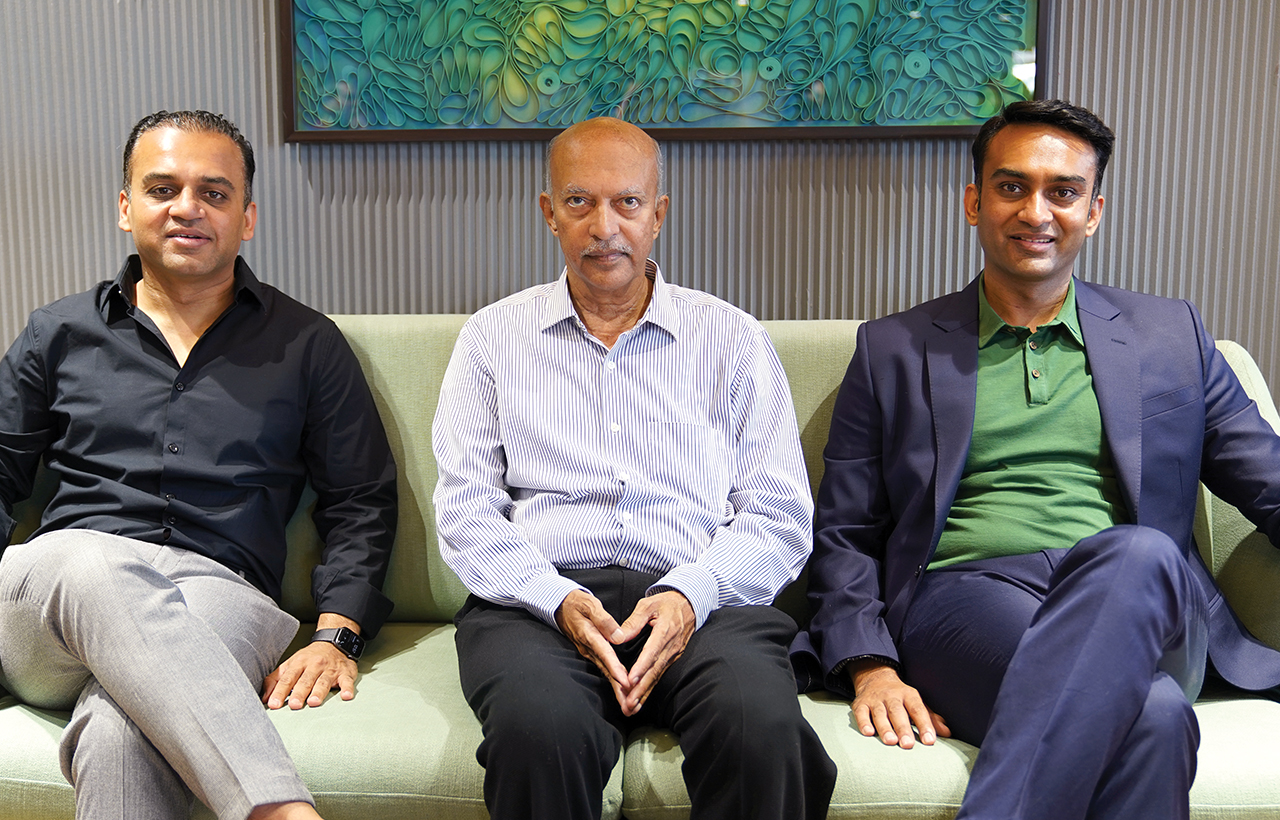 Where do sustainability and energy efficiency stand in your projects?

Energy efficiency is very important when it comes to green buildings. We do have a firm belief in landscaping, natural light, and greenery. If we incorporate all these at the planning or design stage, many energy guzzlers like AC, fans, or artificial lighting can be set aside. For instance, we try using a maximum terrace with solar panels or solar geysers in order to save on energy except few spaces open for social gatherings. Thus, we are trying to balance all the requirements of society as a whole.
What has been the trend in higher-class society?

Premium apartments or luxury homes are the trends. Those living in Bungalow want to shift into premium apartments for obvious reasons like privacy and security. Earlier, the apartments were as extensive as 5000 sq. ft. which now has gone up to 12,000 sq. ft. And this requirement will be there owing to not only the scarcity of the land but also for apparent reasons like security and loneliness. When they move into luxury homes, they build their own community and remain connected.
How do you see the prospects here in Ahmedabad? How affordable is the city?

Ahmedabad, having the needed connection with the capital city, the finance centre of the state is undoubtedly booming. Adding more to it is the state's representation at the centre that too at the highest level i.e. PM and HM, which are bringing far more favor to the state and the city. Despite all these, Ahmedabad is still affordable when compared with a city like Mumbai.
How has the purchase behaviour changed?

People want to spend more. They are traveling across geographies. This is directly impacting their tastes and preferences. They started asking developers to incorporate the design elements or the amenities that they observe in foreign countries. Meanwhile, developers and architects are also trying to experiment the new things in their respective projects, which is why the culture of spending more is being created.
Which are better - red bricks or fly-ash blocks?

Fly-ash blocks are a better option for mass construction and to help avoid the destruction of the environment. It also helps avoid seepage problems. Our quality department looks after the training on brick/block laying and application of mortars for better results.
Why should someone buy from Shivalik?

In our projects, we try to enhance the presentation of common areas and keep the inside specifications basic, giving occupants a free hand in creating their interiors. This helps us to keep our costs much lower. Also, we have had clients since our inception. Their belief in Shivalik made them refer us to their children. We can't break their trust which we have earned over these many years. Trust, capability, and commitment are the core values of Shivalik Group.