A Gallery full of Vibrancy by I.D Dhruv Mehta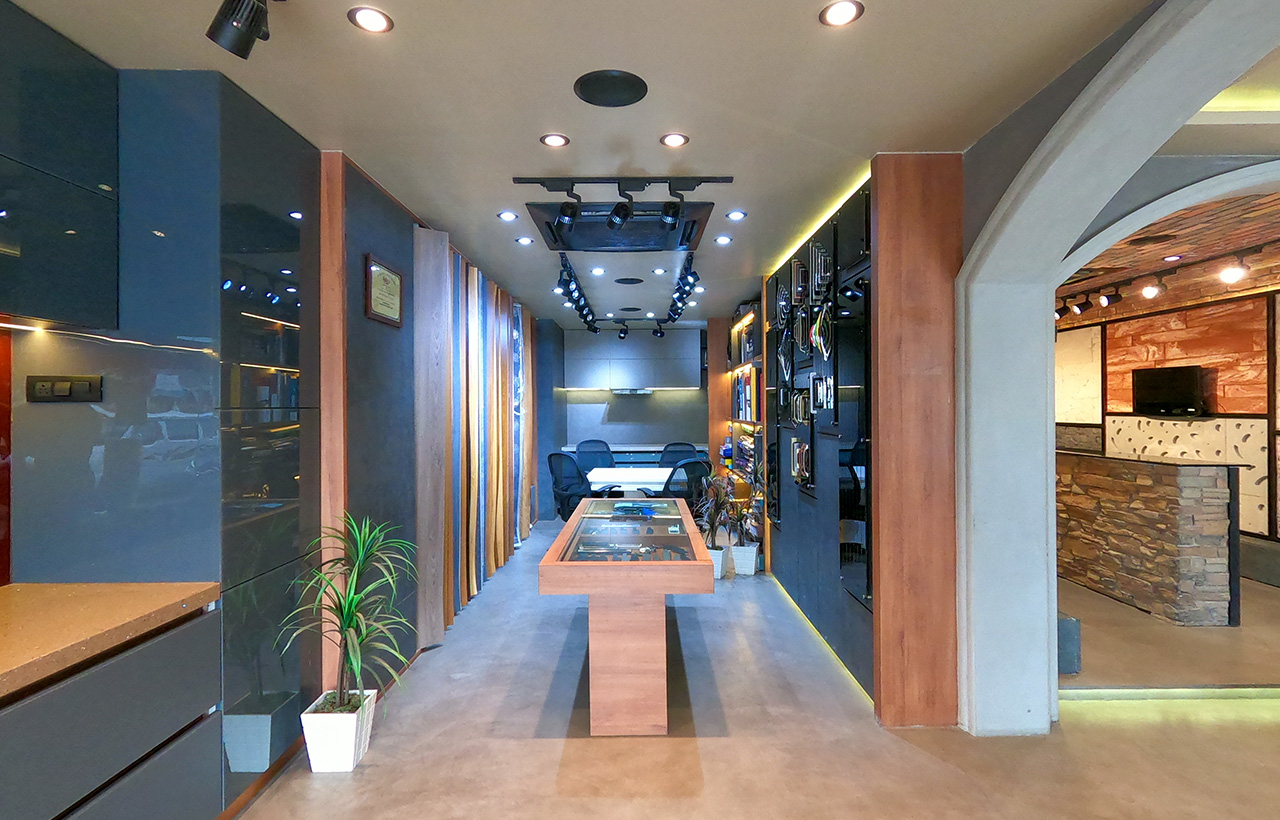 The Brief of Project
The "Dynasty Decolam" is a 600 square feet Hardware Showroom in Bharuch designed by KARYA DESIGN STUDIO is located in a newly constructed structure, giving us a blank canvas to create our magic.
Client Brief
The client's Mr. Chirag Patel & Mr. Varun Patel's vision was simple about the theme. They didn't want to have a stereotypical hardware store but were looking for space, which incoming ten years or so – can still be in the race without making drastic structural changes. His ambition was to create a unique experience in an innovative environment that put the sports light on the entire display area without compromising functionality.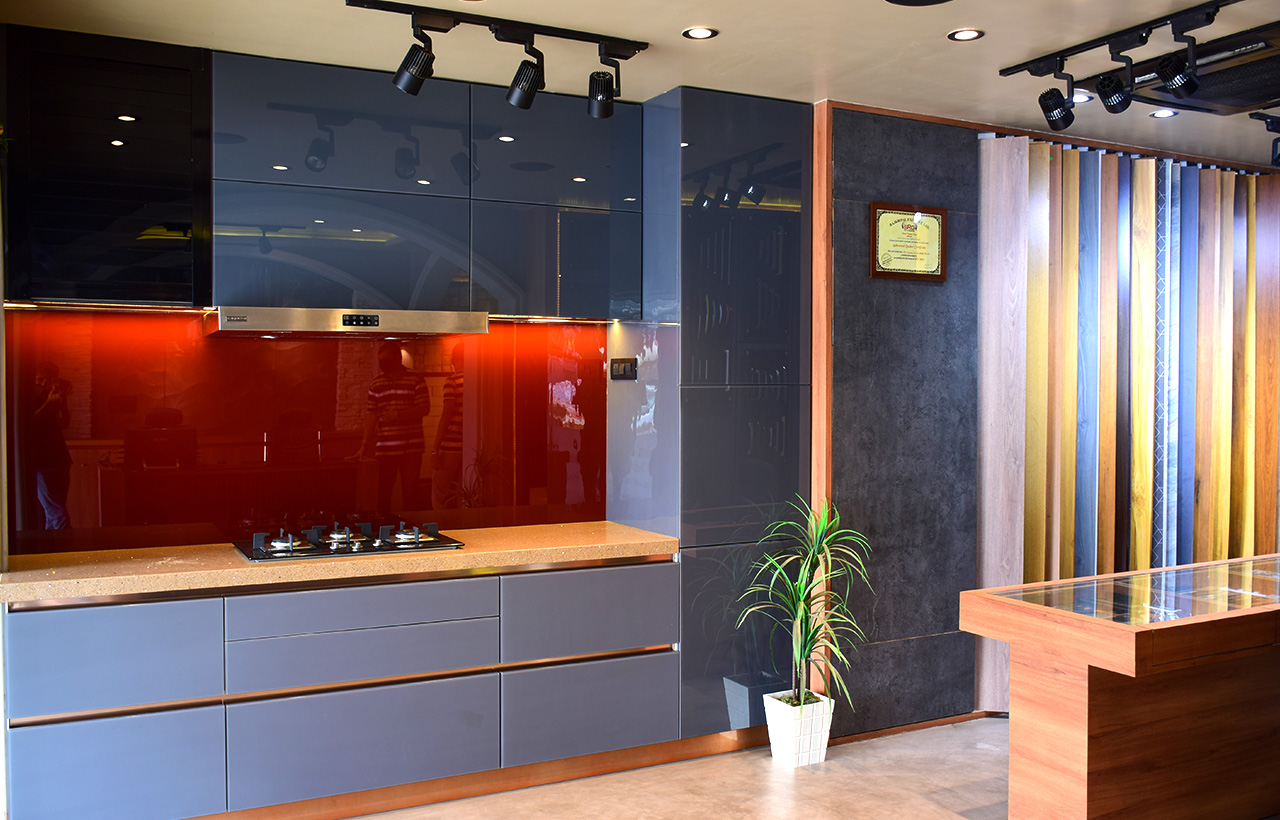 Design Concept
The design concept was inspired by the core functionality of space. Being a hardware store & Exposed Stone Display, a trend to keep it raw but alluring. He drew on the concept of raw and contrasted that with the appealing elements of metal, stone, and wood. The design approach was driven by an aspiration to create an easy transition, sequential display, and appealing ambiance that comprises maximum products. Most of the retail hardware stores lose their purpose and design, somewhere in the race of displaying more products.
Design Process
The Store is 600 sq. ft. with displays of more than 2000 products. The most difficult challenge faced was keeping up the time frame and managing all the agencies to meet the deadline. The project was completed in 45 days, starting from scratch, including Neno flooring.
Grey micro concreting is done on flooring to complement the theme and products, which rightly blends in. Beige & Grey exposed texture of ceiling and wall gives a subtle backdrop to all elements and products. Overall vibes of space are such- which it invites you to glimpse at products, even though these are not happening products to shop usually for a customer, it mesmerizes them to browse.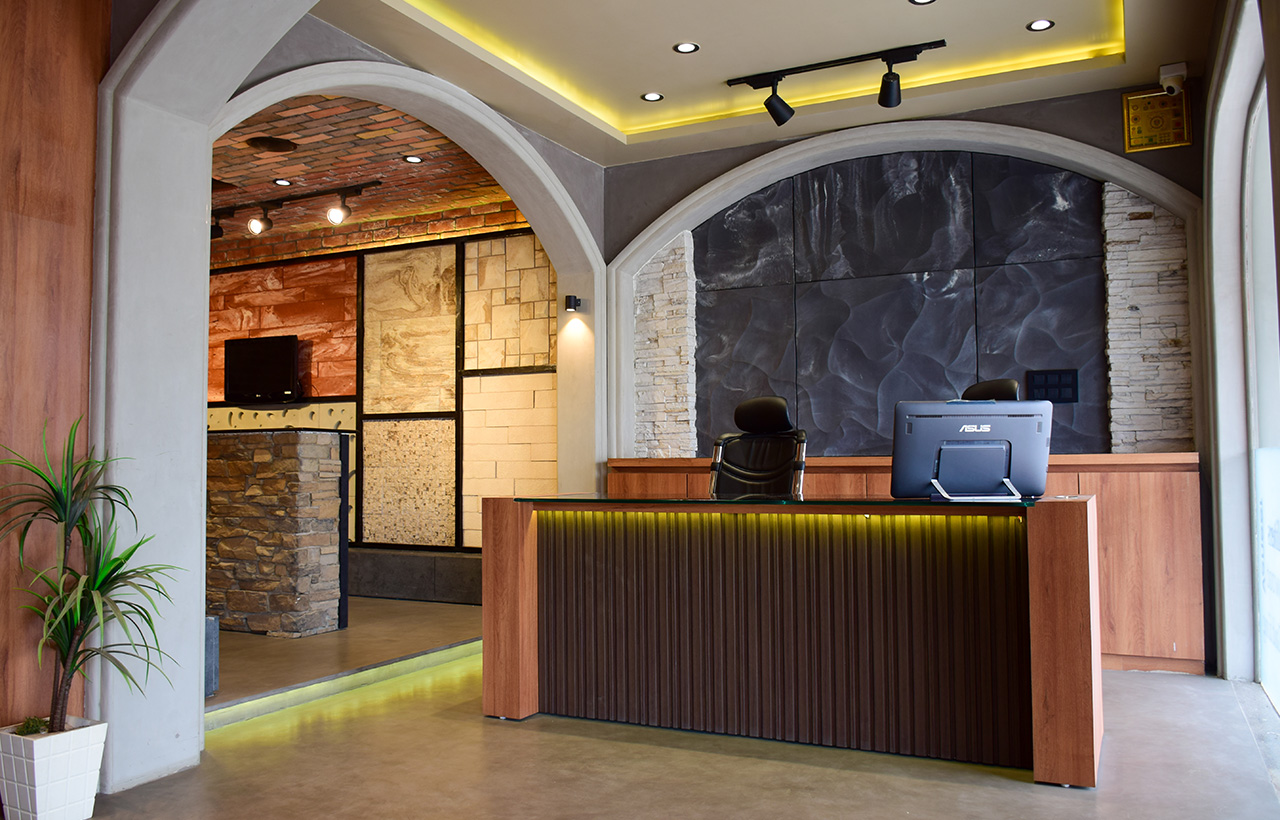 The first step was to assess the site that was once a retail store. When they visited the location, the first thing noticed was its height limitation. It had a 16 inch beam drop that gave us a clear height of 8.3 feet. The big challenge was dealing with a 30-foot-long linear rectangle with almost lintel level clear height.
Once inside, your eyes cascade from the subtle Gray neno flooring that easily reminds us of rustic construction to the bright accents of sunset Maroon and cool mint on the display wall. The lightweight MDF constructed arches add softness to the space and restrict the varied zones without boxing them in. The Cloudy finished complements the gray tone of the furniture and is the perfect neutral match for the bright accents. Textured arches on the Exposed stone display area wall are supported by the Corinthian column, a composition of four materials; for a neat and airy look, the walls are devoid of shelves or stronger space.
Lighting is one of the most important features in designing any of the showrooms. Natural lighting always makes one look the best; hence we chose these fixtures for the projects. To lend an illusion of space, reverse lighting is provided in each zone. Subdividing the floor area into usable zones was a challenge. "Provide so many activities into a tight space was challenging". Budget and time were big constraints as well, to complete and execute the project into 45 days, which was equally challenging and exciting to It was their strategic use of material and space that helped cut down the execution cost of the project. For example, using MDF instead of brick for the Arches or relying on their strong colour story instead of heavy materials and texture. Each design element has made Dynasty Decolam not only a success in terms of execution but also when it comes to customer experience.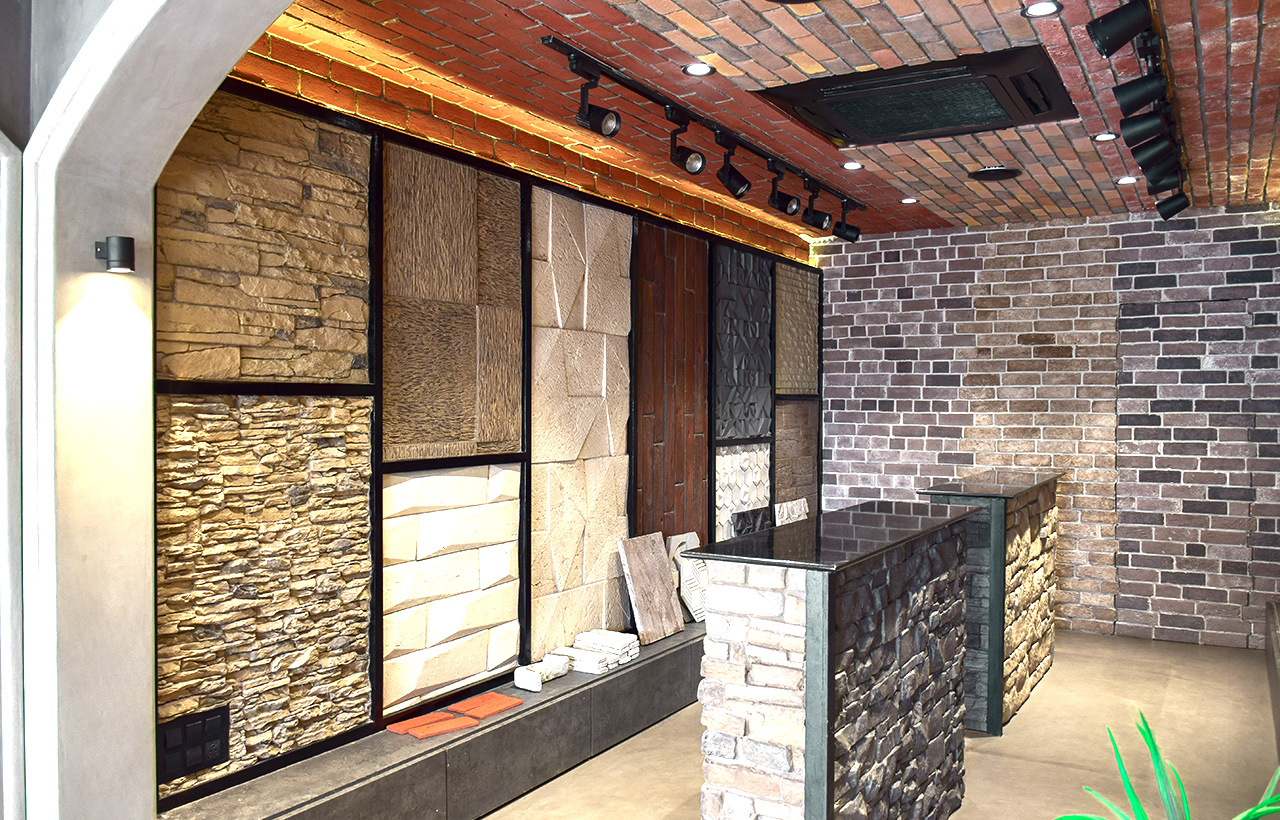 Materials Used:
Flex Stone, Neno Exposed flooring, Mdf, Paints, Texture, Plywood, Tiles, Stone, Glass.
Specifications:
Fact File Designed by: Karya Design Studio
Project type: Commercial
Year of completion: 2020
Area: 600 sqft
Location: Bharuch, Gujarat
Principal Designer: Dhruv Mehta
Design Team: Charmi Patel, Jay Patel
Photography: the.artseelens
Client Name: Mr. Chirag Patel & Mr. Varun Patel.