Crafting Timeless Interior Elegance

In a city where tradition seamlessly intertwines with modernity, Avanti serves as a radiant exemplar of modern elegance.
In Pune, a city renowned for seamlessly blending tradition and modernity, Avanti stands as an exceptional 3,500 sqft residence meticulously crafted by MC&A Design. Nestled within the prestigious 35-story ABIL tower, this luxurious apartment was thoughtfully designed to embody the contemporary sophistication of its esteemed occupant, a prominent political figure.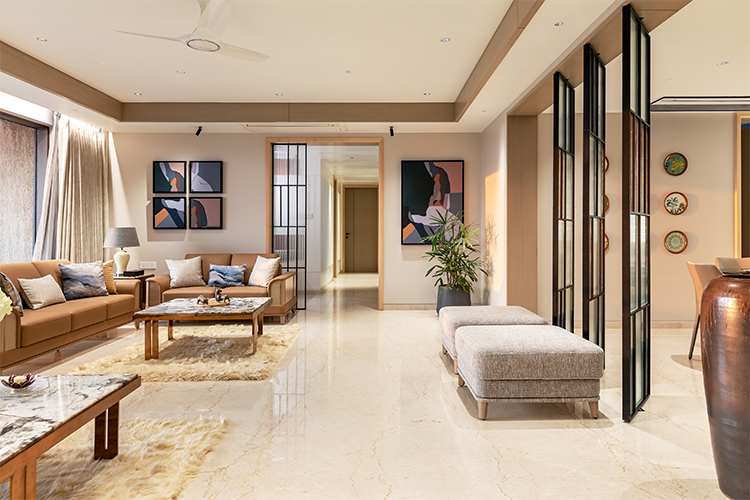 The design objective was crystal clear, to create an elegant, streamlined environment with a muted colour palette, natural stone, and tasteful tiling, while upholding the client's impeccable reputation. Traditional marble seamlessly merges with modern patterned tiles, complemented by mirrors, refined charcoal black metal accents, and the warmth of deep, lustrous wood tones. These design choices accentuate the apartment's modern aesthetic, effortlessly fusing visual appeal with functionality.
Avanti's design effortlessly fosters a sense of spaciousness, where living areas harmoniously flow, creating an open and inviting ambiance. Visually, these spaces seamlessly merge with the living room gracefully transitioning into the dining area, discreetly separated by an elegant pivoting fluted metal partition. This architectural feature not only adds a touch of sophistication but also enhances the feeling of airiness and unity throughout the residence.

Read More - Merino introduces the BIM Catalogue for Architects and Interior designers in India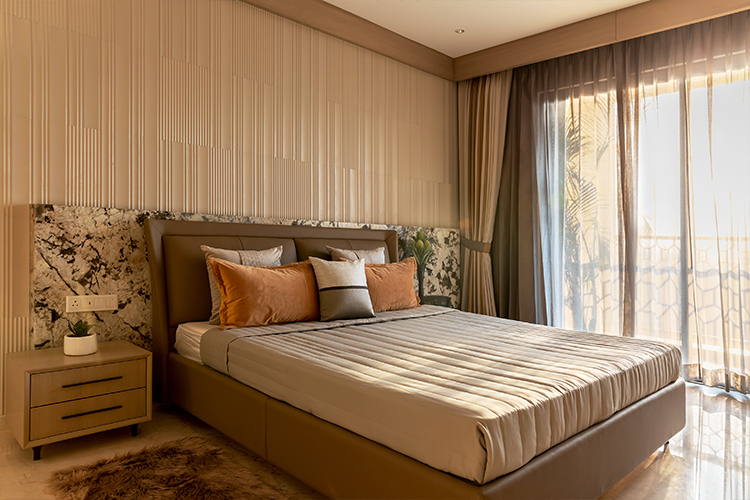 Avanti boasts a carefully curated collection of bespoke furnishings and artworks tailored to reflect its contemporary essence. Neutral, monochromatic hues grace the walls, while dynamic artworks and thoughtfully selected furniture introduce refined vibrancy. Within this artistic canvas, Duroply's premium plywood range, Duro Derby, plays a vital role. Waterproof, fire-retardant, and sturdy, it serves as a foundational element, ensuring the durability of the entire design without overshadowing its overall aesthetic.
Minimalistic aesthetic and a strong emphasis on industrial materials define the essence of Avanti. Patterns are used sparingly, allowing generous openings to invite natural light and refreshing breezes, revealing the nuanced shades of natural wood veneers. Duroply's veneers, in caramel and taupe tones, are a start material, quietly enhancing the ambiance without overshadowing the architectural brilliance. In this project, Duroply's role goes beyond being a mere supplier; it embodies the spirit of sustainability and quality. As architects and designers continue to push boundaries, Duroply remains a trusted partner in their quest to create spaces that transcend time.

Read More - Merino MR+ Laminates: Where Beauty Meets Durability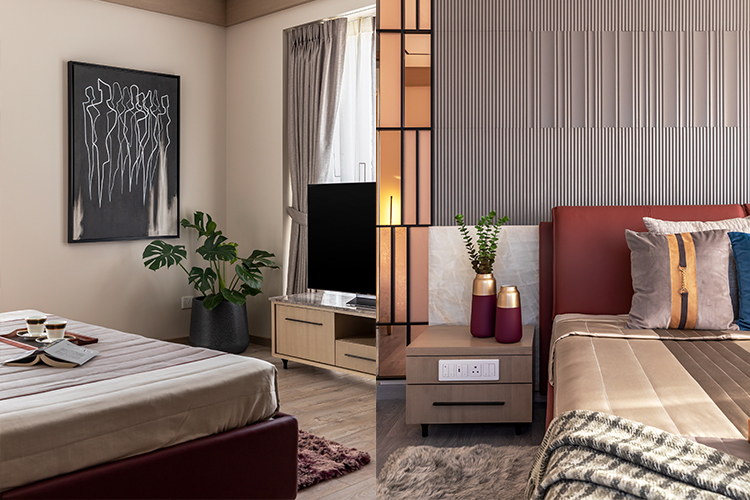 Avanti, with its inviting colour palette and contemporary design, stands as a testament to the seamless integration of modern innovation and tradition. In a city where the past gracefully meets the future, Avanti shines as a prime example of modern elegance.