A Hospital Interiors That Heal You From Within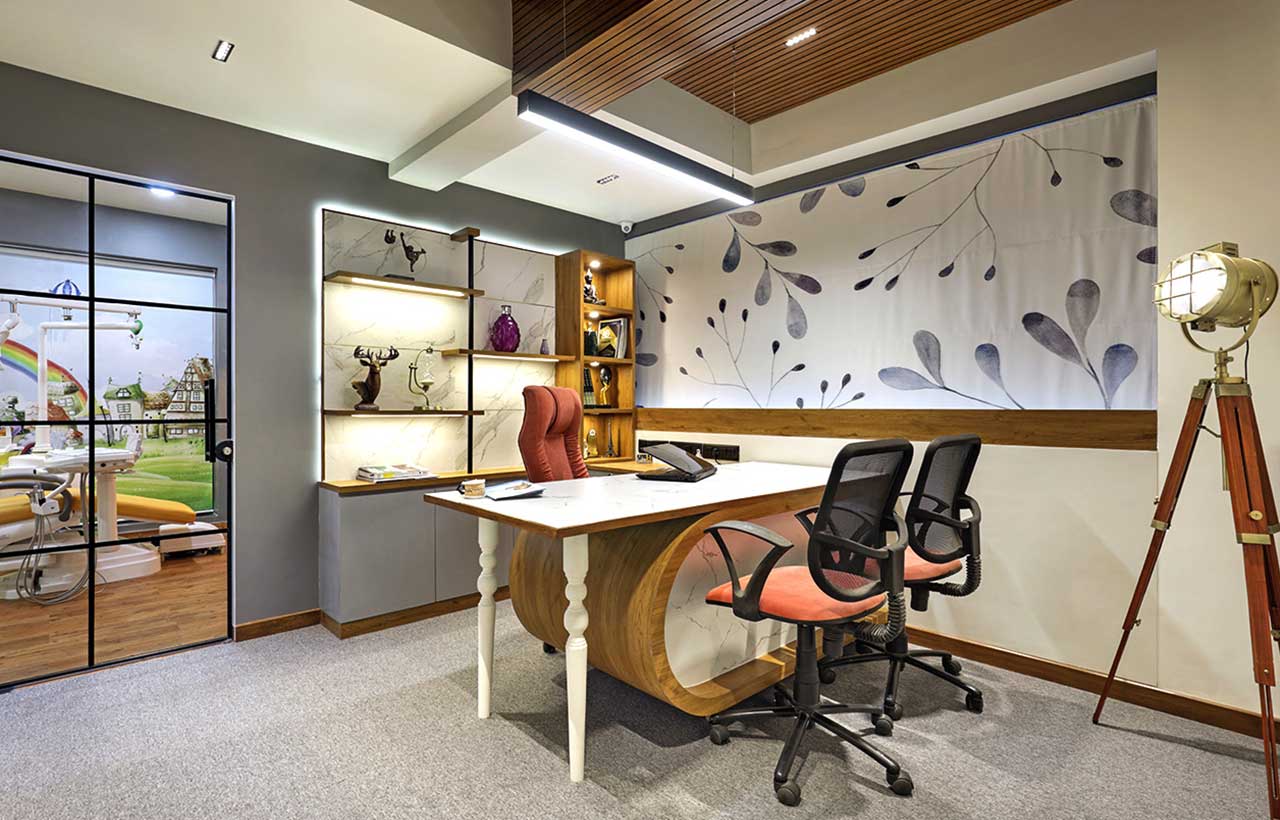 Client Brief
Our client is Bharuch's first Pediatric Dentist. The brief was to make a space where their patients should feel like home. From the first meeting, they were very clear with their requirements and their circulation they briefed us precisely and their regular monitoring made our work easier.
About the project
A community, focused practice, Sprout Pediatric Dentistry was designed with the patient in mind. Upon entry, children and their families are greeted with a clean, colorful environment with plenty of wall activities and youthful touches throughout. As parental involvement was an important factor, the office maintains an adult friendly, sophisticated design with ample seating in the treatment areas for parents to be a part of the visit.
Most designers think only by using new material can a building be innovative. But the Aarunya Architects believes in using of appropriate material and knowing its property and then going about the design process.
The team have designed two different spaces for two different age groups. We have provided two different operators.One for kids and one for adults. Both have their ambiance. Moreover, all this they tried to achieve within their budget.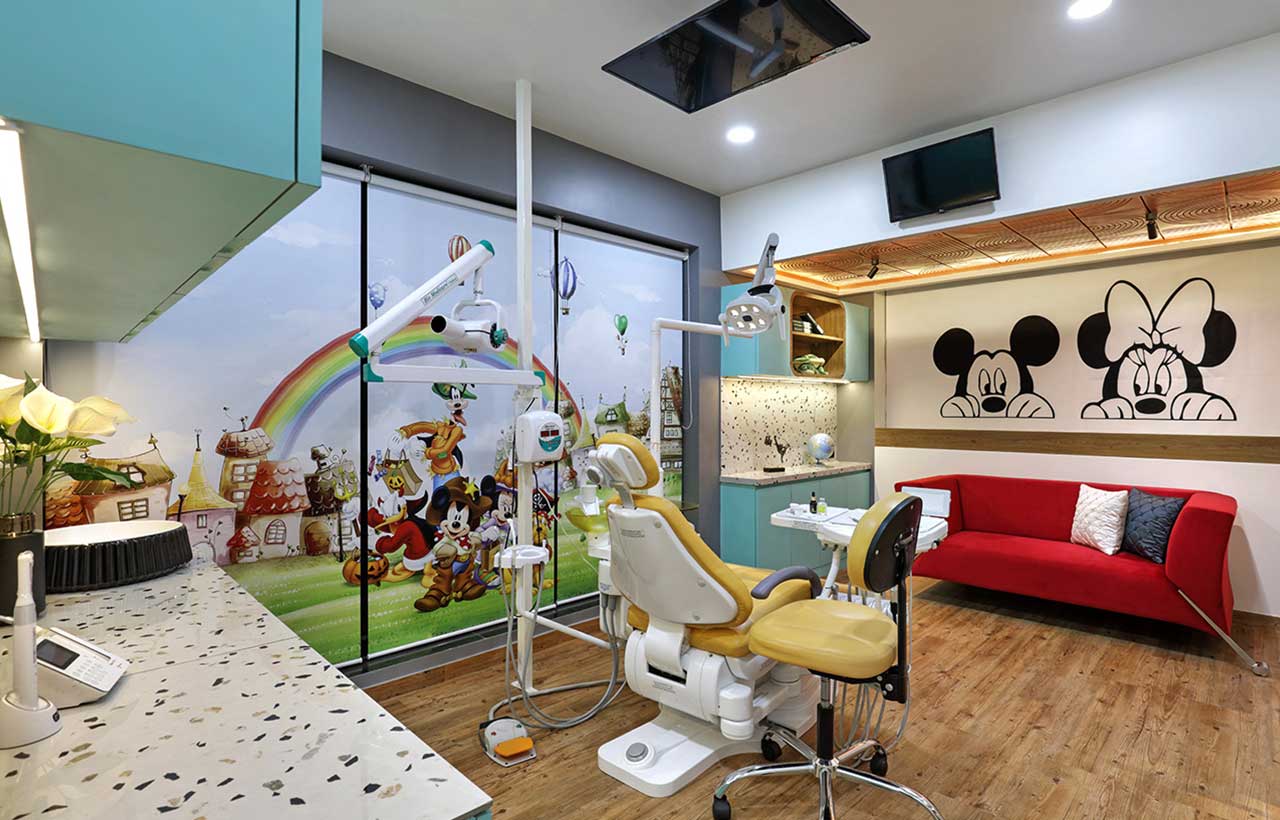 Design Process
To undertake a variety of space designing projects. The team deals with design from conceptual development and liaising with the stakeholders to managing and executing the design.
The intent was to design a space that would not feel like it is a typical hospital. The team have created the space and ambiance in such a way that it would relieve the pain of the patient.
Use of pastel colors to change peoples' mindset and anxiety towards medical procedures like surgeries.
Design Concept
We took the concept from the kids' perspective. By keeping three spaces in mind.
A waiting room which is a public utility space

A sophisticated doctor's consultation room.

Kids operatory dedicated to kids.
All these spaces are interconnected in terms of the design ideology.
Specifications
Firm: Aarunya architects
Designer: Ar. Raxit shah
Location: Bharuch
Client: Dr. Parth Barot
Photography: Tejas shah