Lofy – Complete Interior Solutions Under One Roof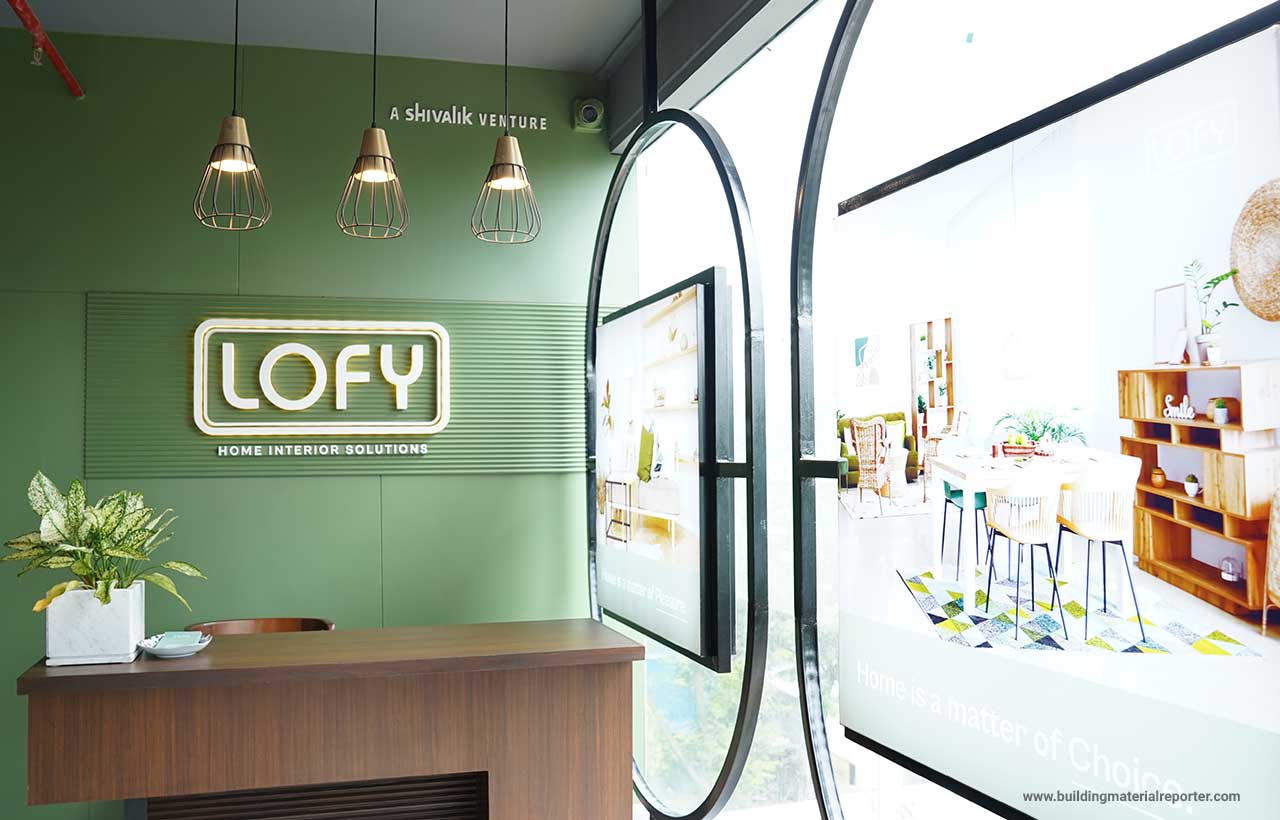 Lofy Home Interior Solution, an offshoot of Shivalik Group, is a forward integration of its core business of the real estate. Spread across 6500 sq. Ft., the flagship Experience Centre in Ahmedabad is aimed at providing customized interiors and plumbing as an added feature to its residential property buyers concerning a rising resistance to allowing any unknown persons or carpenters inside the house in the post-pandemic era. Another factor contributing to the call is the growing trend toward furnished house purchases.
Dining & Kitchen
Surrounded by contemporary wooden chairs grouped with a larger dining table makes the space appropriate for more informal meetings. Adding more hue to the scene is the grey kitchen counter reflecting a yellow backdrop alongside a wall painted in pitch color. These concurrently make the space suitable for a variety of activities including socializing and entertaining apart from cooking and eating.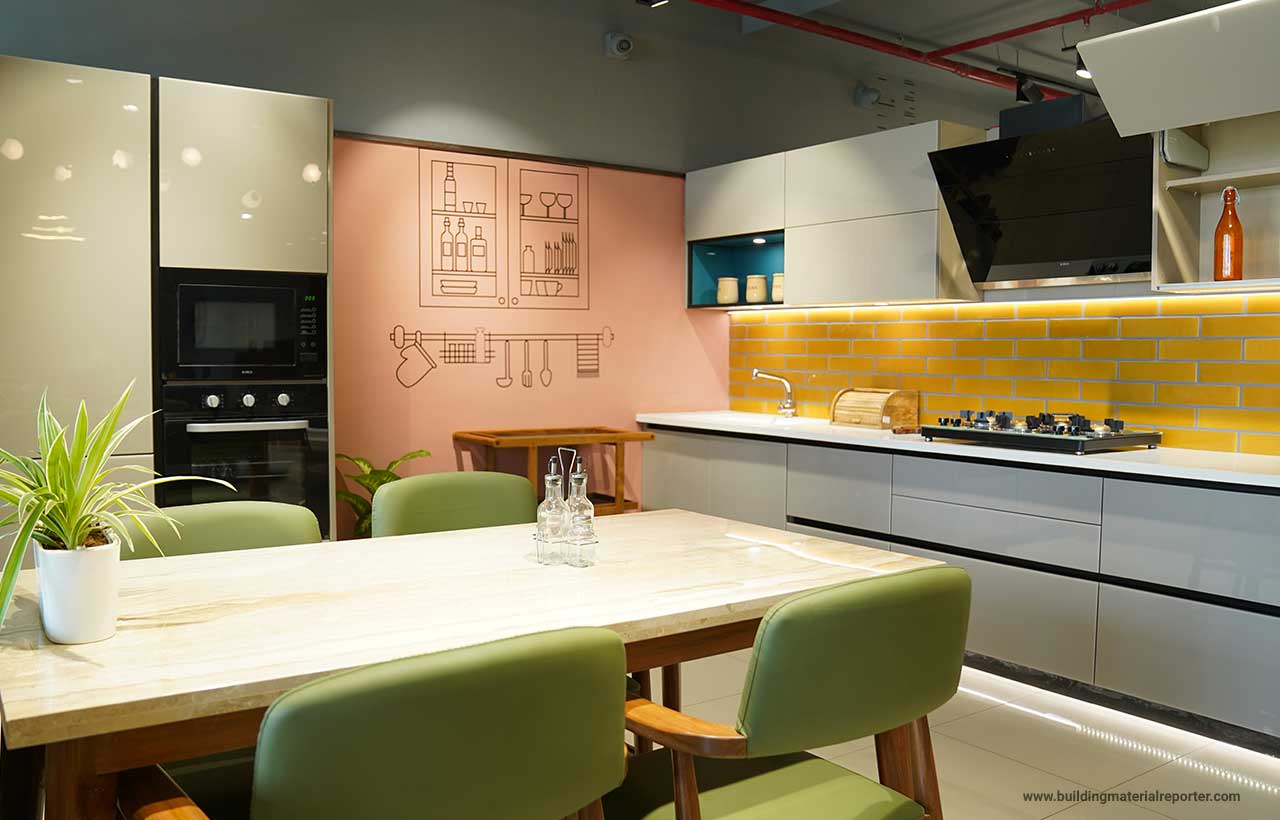 Wooden Dining Table

Old-styled dining table made of dark wood and a selection of bentwood chairs with rattan seats furnish a perfect blend of modern styling with mid-century fashion for having lunch/dinner with a sense of luxury, while the illustration on the adjacent wall gives an extension to the space.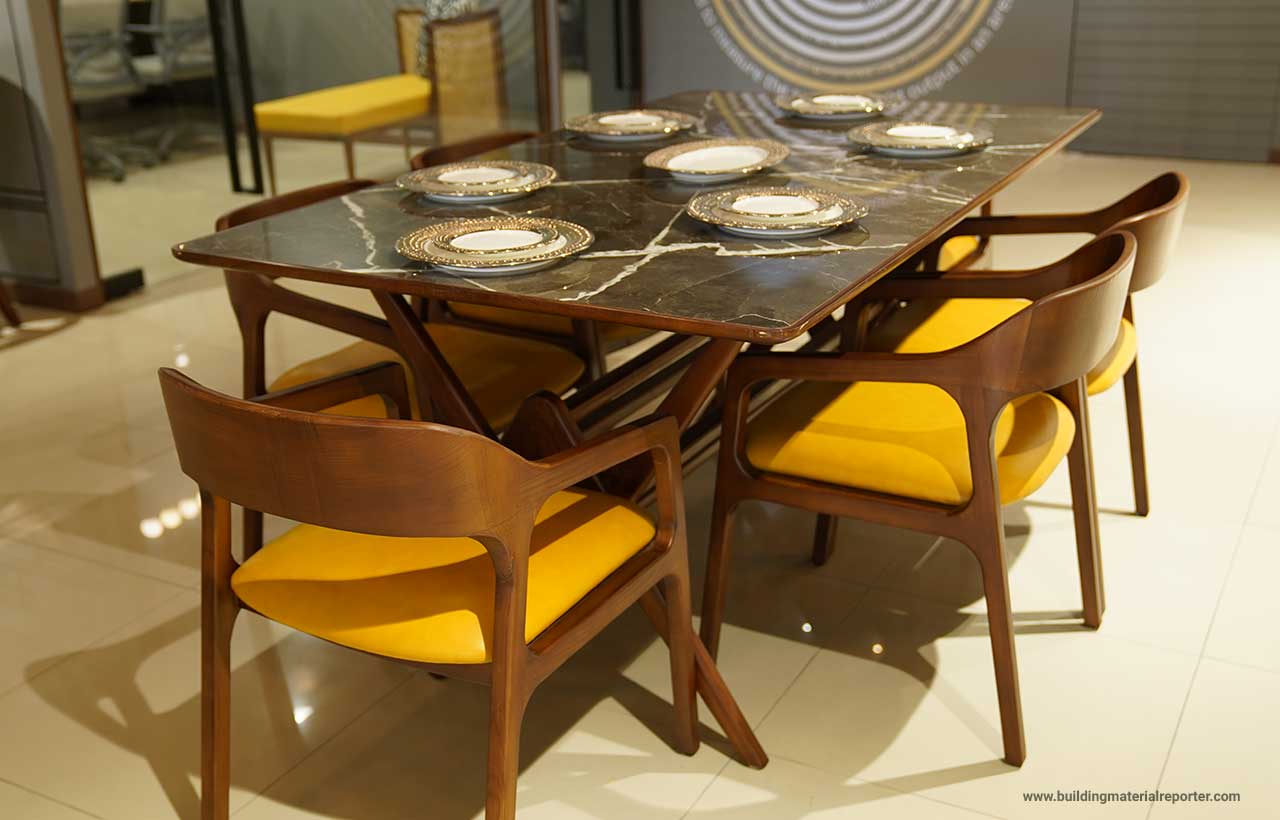 Artefacts on Antique Table

Artefacts can release negativity from the surroundings such as in the living room. By keeping these timeless pieces home, the occupants will get an earthy feeling while modern relics add glamour and give out a charismatic appeal. Exhibiting these in the living room can reflect an elegant style idea besides adding glorious value to the space.

Drawing Room/Living Room

A colorful sofa coupled with minimalistic couches makes a notable material palette. A couple of mid-century modern stick-back chairs, a center round table, and a side table with a glass top boasting a design statement seemingly influenced by both modernism and colonial style. The wooden floor matches the tone of the interiors, especially the angling walls hanging the artifacts and sceneries, while the cove lighting is only enhancing the beauty of the space. Overall, the vibrant colors can break the monotony of boring interiors and turn heads by standing out.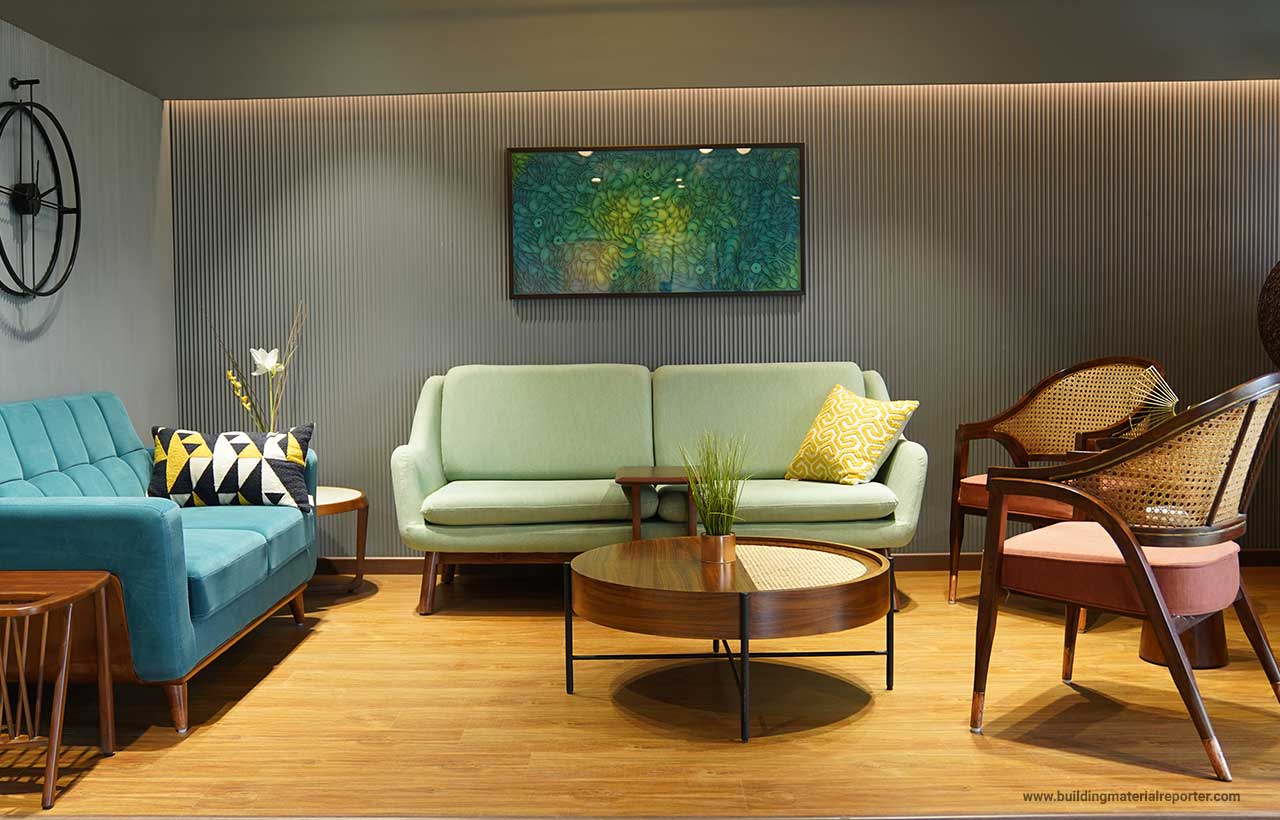 Mirror Over Cabinetry

It is possible to make the space appear larger and brighter by strategically and creatively utilizing mirrors. Decorating with mirrors over cabinetry or a console table can really open up a small living room visually.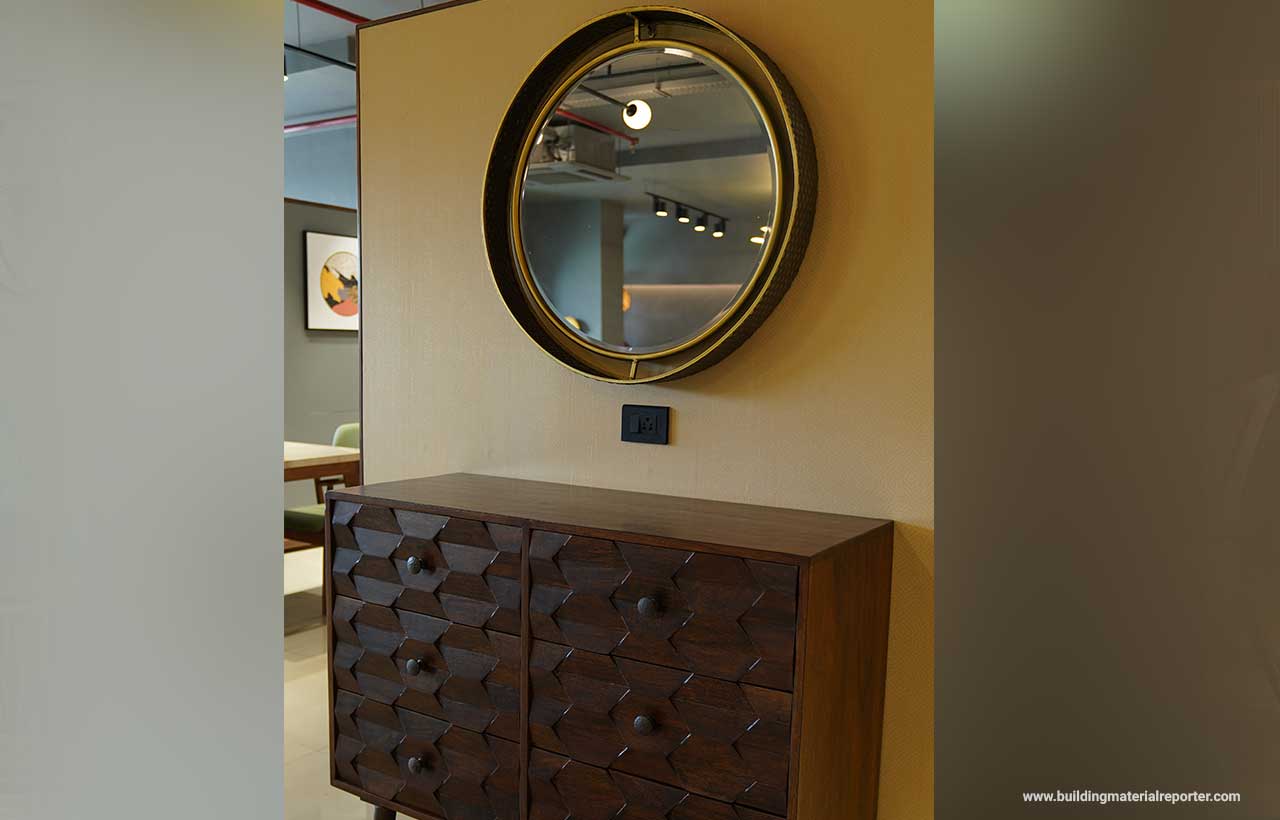 Artefacts Above Console Table

Modern artefacts can transform the look of any living space by giving out a classy appeal to the guests. The place of a Buddha, Ganesha, or even a saint above the console table in the living room will not only catch the eye but also give the room a sense of peace and sacredness. When buying these showpieces, decide on colors that are contrasting the shades of the couch or wall. This will help bring out the richness of the showpiece.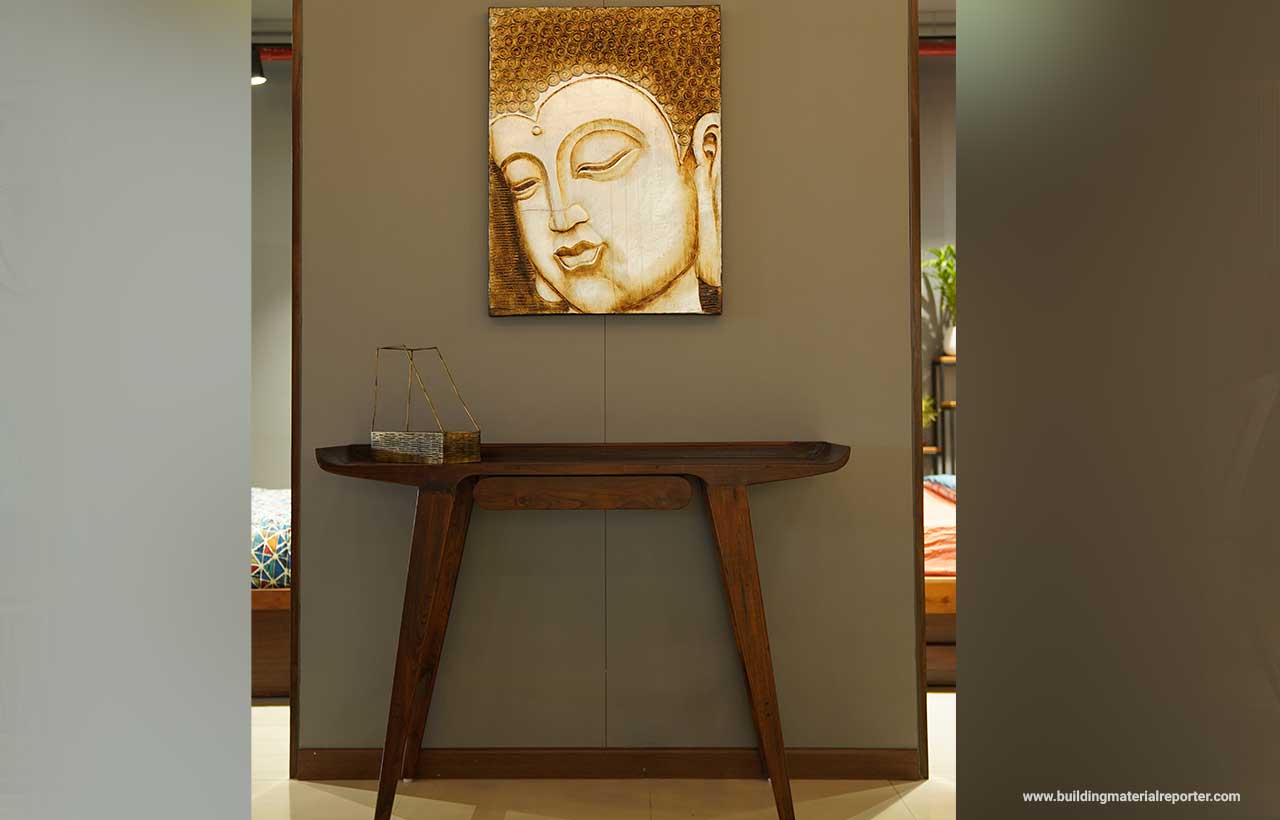 Bedroom Hues

Even though the bedroom is a private space that will be seen by far fewer people than the living room or kitchen, it should be an equally stylish sanctuary. Whether it's a traditional design or an exotic retreat, there are endless decorating ideas to create the room. For a diverse, personalized bedroom, bring in pieces from different provenances and periods. Picking a strict color palette keeps things cohesive. A chandelier suspended above the designer seating arrangements comprising a collection of sofas beside the master bed, some well-placed art, bold wallpaper, or even a classy coat of paint can make a space stand out.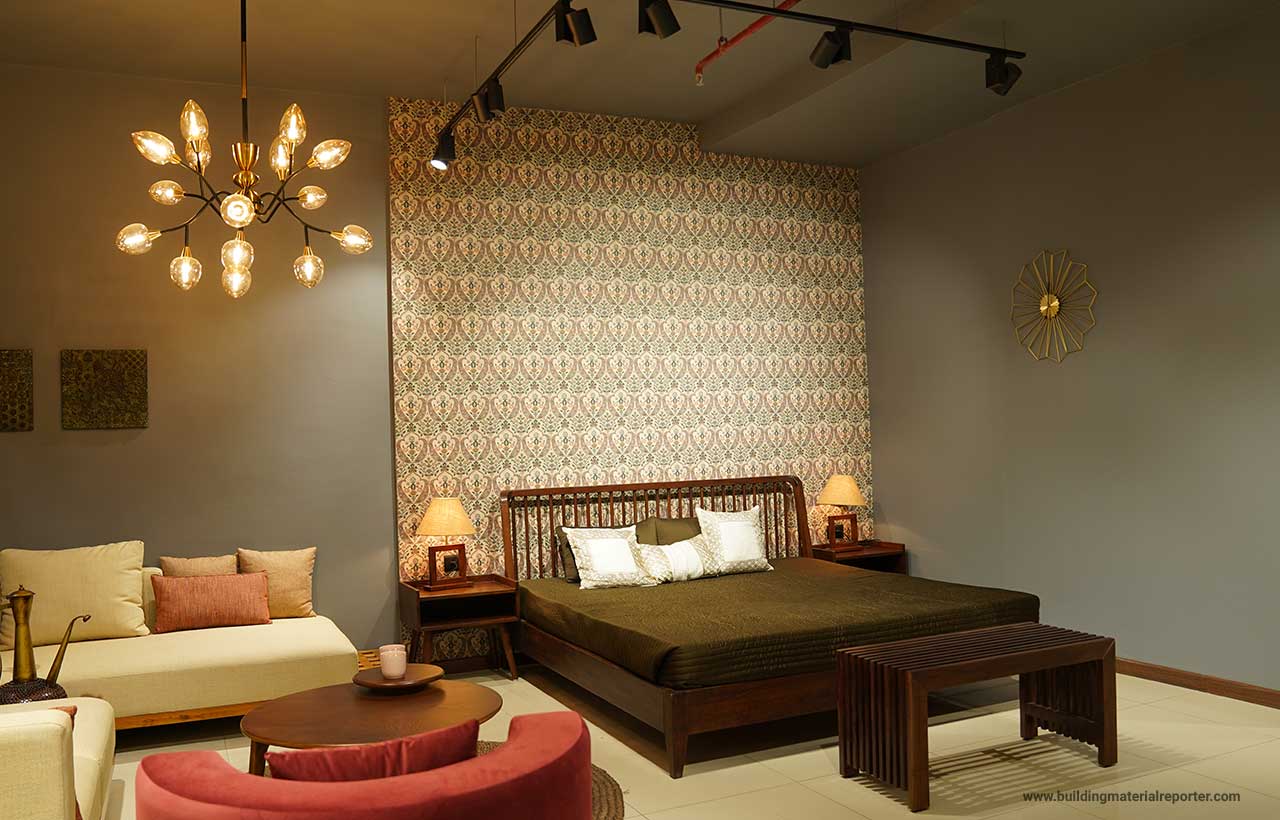 Interior Designed Exclusively for Kids!

Kids' rooms can be made fun with multifunctional furniture like foldable study tables, bunk beds, play dens, and colorful storage cabinets. It can also be spruced up with decor like rugs, carpets, cushions, curtains, and stuffed toys. To make the toddler's rooms cozy, install dimmers so as to regulate the brightness. Don't forget to add a comfortable mattress with lots of soft pillows and make sure the noise levels are low so they can get a restful sleep.