Sunita Kohli Enthralls with Her Inspiring Keynote Talk at SmartEx 2023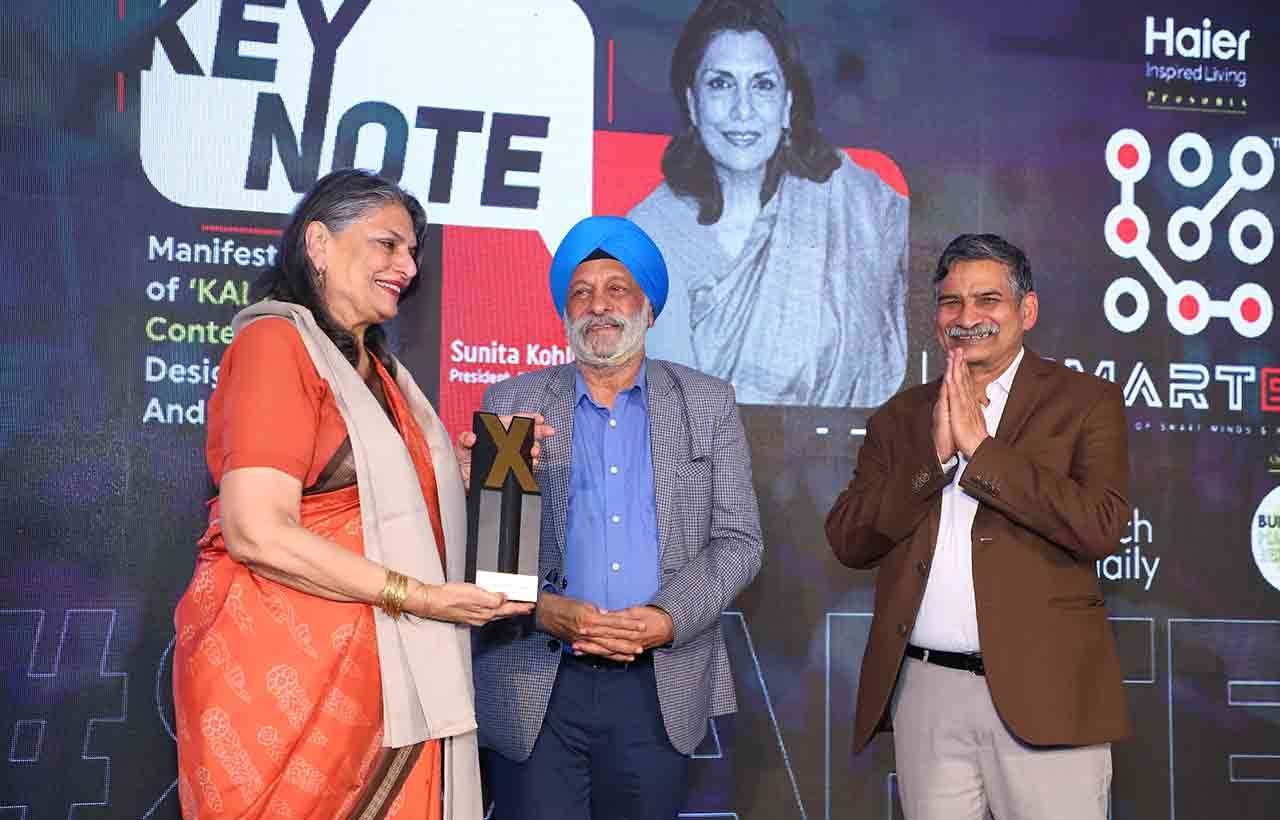 Sunita Kohli, Padma Shri--the well renowned and highly respected research-based interior designer, architectural restorer, besides contemporary & classical furniture manufacturer--delivered an inspiring and impactful keynote talk on the "Manifestations of KALA & Contemporary Design: Aesthetics And Ideas", on the second day of the two-day (Feb 10-11) Smartex 2023 - Conference & Expo, held recently in New Delhi.
The President of the New Delhi-based K2INDIA--a multi–disciplinary design and architectural firm that she founded with her Pratt Institute educated architect daughter, Kohelika Kohli way back in 2010 took the audiences and guests on a whirlwind tour.
In her keynote talk, she highlighted prehistoric and historic ages to drive her message home. Speaking about her recent work that has left a big impact on not only the architect-designer community, including those who are inspired by not only contemporary architecture and wish to know about the evolution of architecture in India and the influence of geological and geographical conditions on architecture and designing in the country and its culture.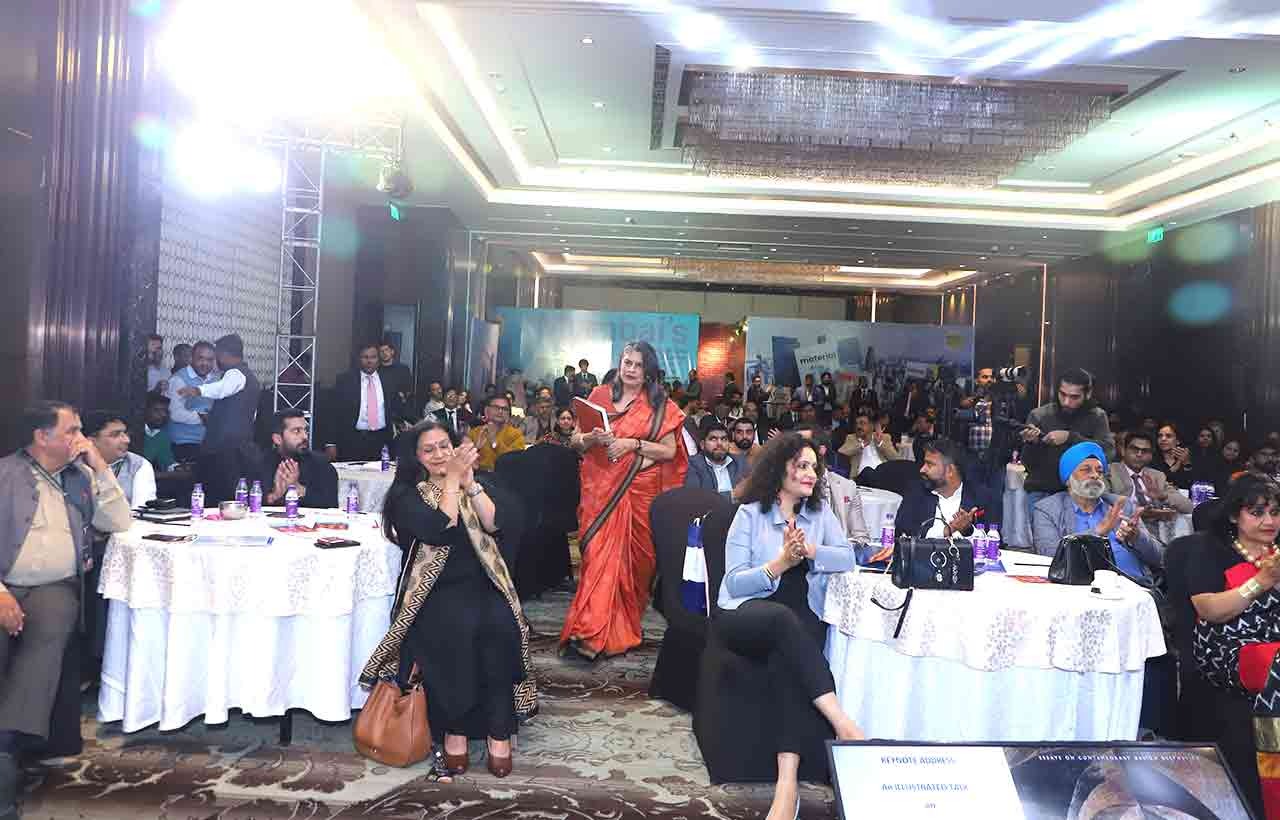 Over the years, Sunita Kohli has successfully restored and decorated numerous famous landmarks of the country, including Rashtrapati Bhavan, Parliament House Colonnade, and the Prime Minister's Office, besides Hyderabad House in New Delhi.
She is also the first Indian designer/architect to get an invitation to give lecture at the esteemed National Building Museum in Washington DC in 2003.
So, it's hardly a matter of surprise that she is much respected and recognized in the fraternity and in the market and she ranks very high in the list of architects and designers of India.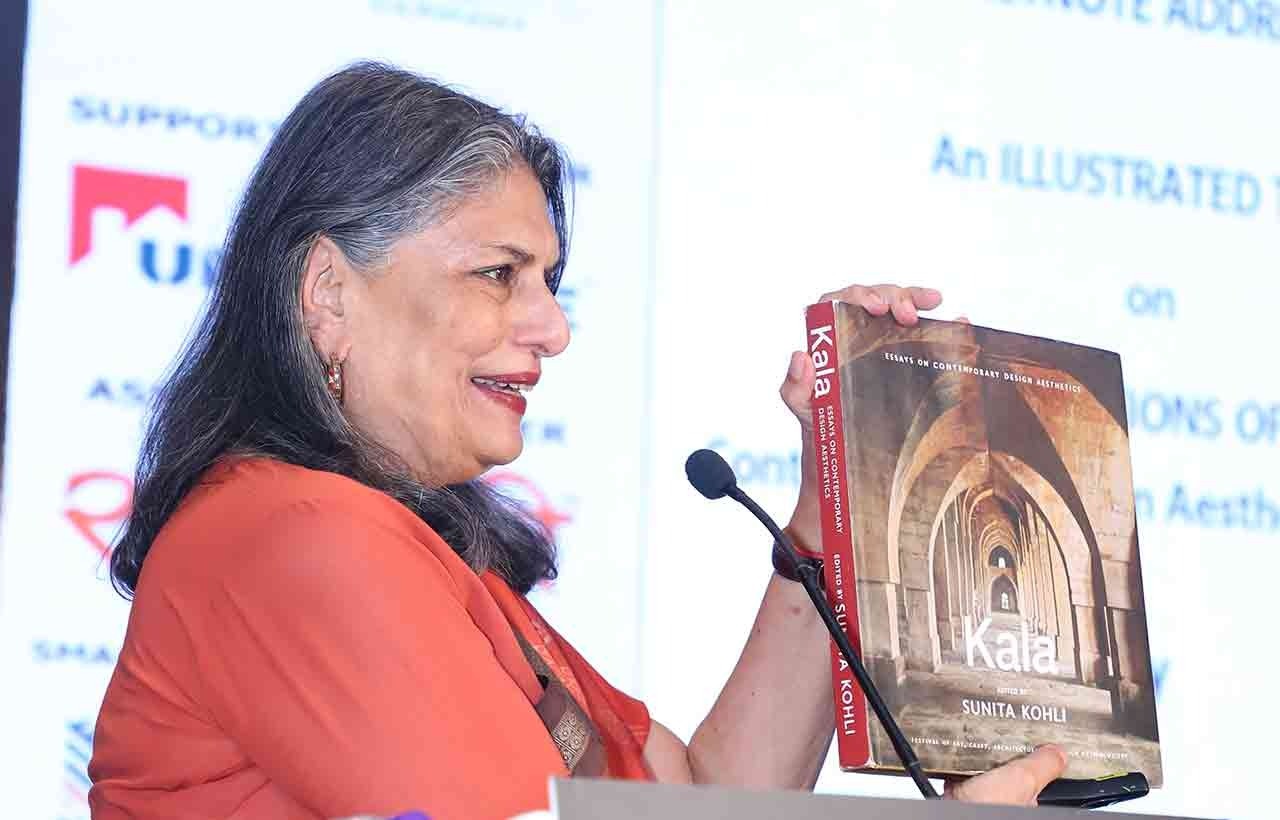 Moving forward, Team Smartex by Building Material Reporter (BMR) thank Sunita Kohli for gracing the event, and delivering such an inspiring and stirring talk. Her august presence and inspiring keynote talk were instrumental in making the event so successful and impactful. She is a gem and an inspiring personality. May she continue to enlightening and enthralling us, and keep on defining architecture and interiors in the country, for the welfare of everyone for a long time to come!