CMC Unveils Its Latest Designs In The KalingaStone Terrazzo Range – Greta Grey & Colosseo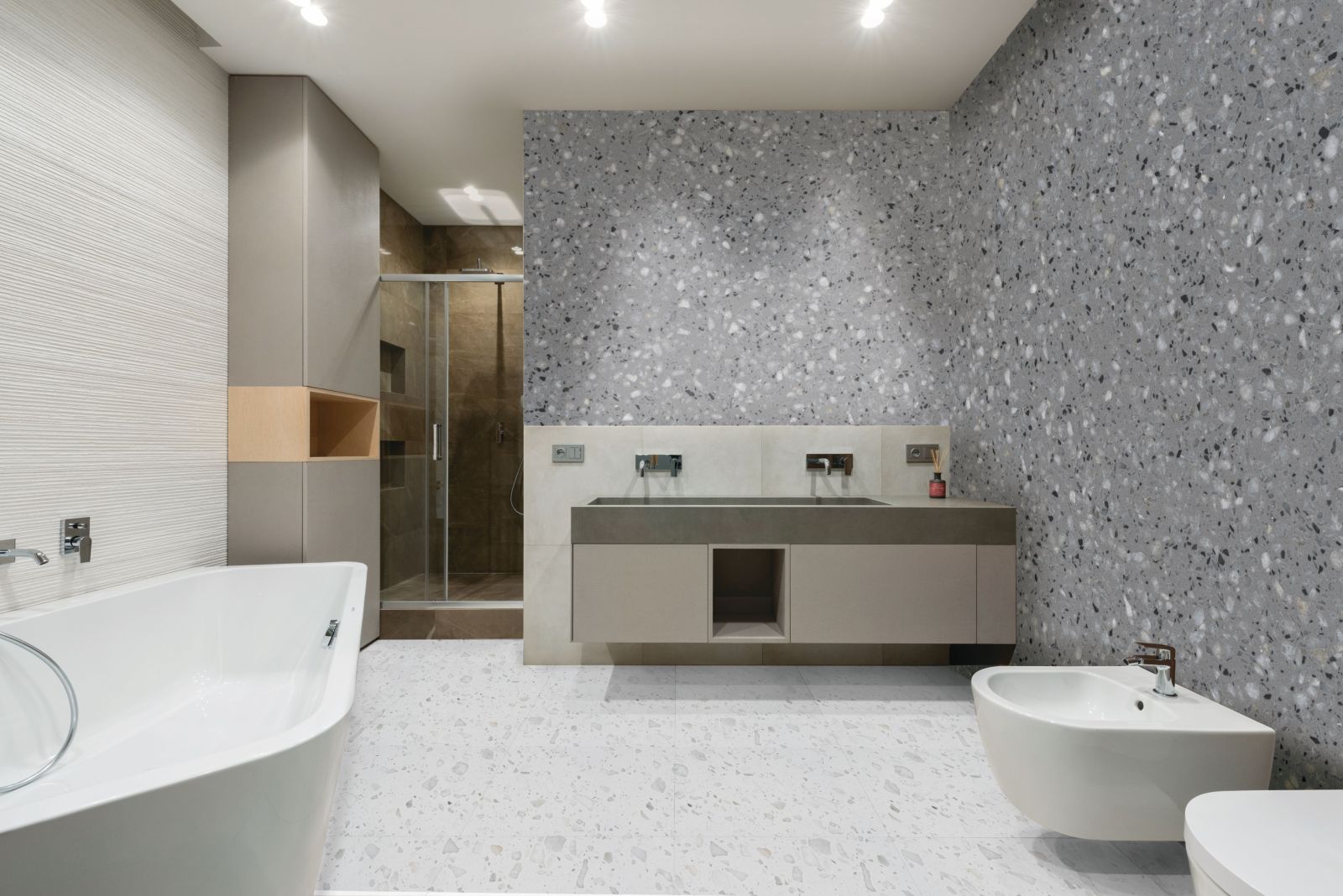 Classic Marble Company (CMC) has introduced its latest KalingaStone Terrazzo products – Greta Grey and Colosseo from the Venetian and Roma collections. The Greta Grey is a serene grey terrazzo that gracefully entwines with delicate black and white mosaics, adorning its surface like celestial stardust. The Colosseo is a pristine white terrazzo with a subtle fusion of grey and beige mosaic patterns. The designs complement each other, forging a symphony of elegance that transforms walls and floors into works of art.
The unique terrazzo products are a blend of contemporary design and the charm of yesteryear. A union of mosaic opulence and marble sophistication, Greta Grey and Colosseo redefine luxury for the discerning connoisseur. The newly launched products have a glossiness reflection of more than 75% and water absorption rate of less than 0.2%. Additionally, the KalingaStone Terrazzo range now has Microban antimicrobial technology which ensures continuous protection against bacterial growth. This feature guarantees heightened surface hygiene and cleanliness between cleanings.
The Terrazzo slabs can be re-polished to maintain its natural beauty. The product is less porous, more flexible and harder than natural marble making it an ideal choice for different types of interior applications like flooring, walls, stairs and countertops in commercial as well as residential areas.
Specifications
Company: Classic Marble Company
Brand: KalingaStone Terrazzo, Venetian & Roma collection
Product: Greta Grey & Colosseo
Specs: 304×125cm
Thickness: 15mm & 18mm
Website: https://www.kalingastone.com/