False Ceilings: Trends in 2022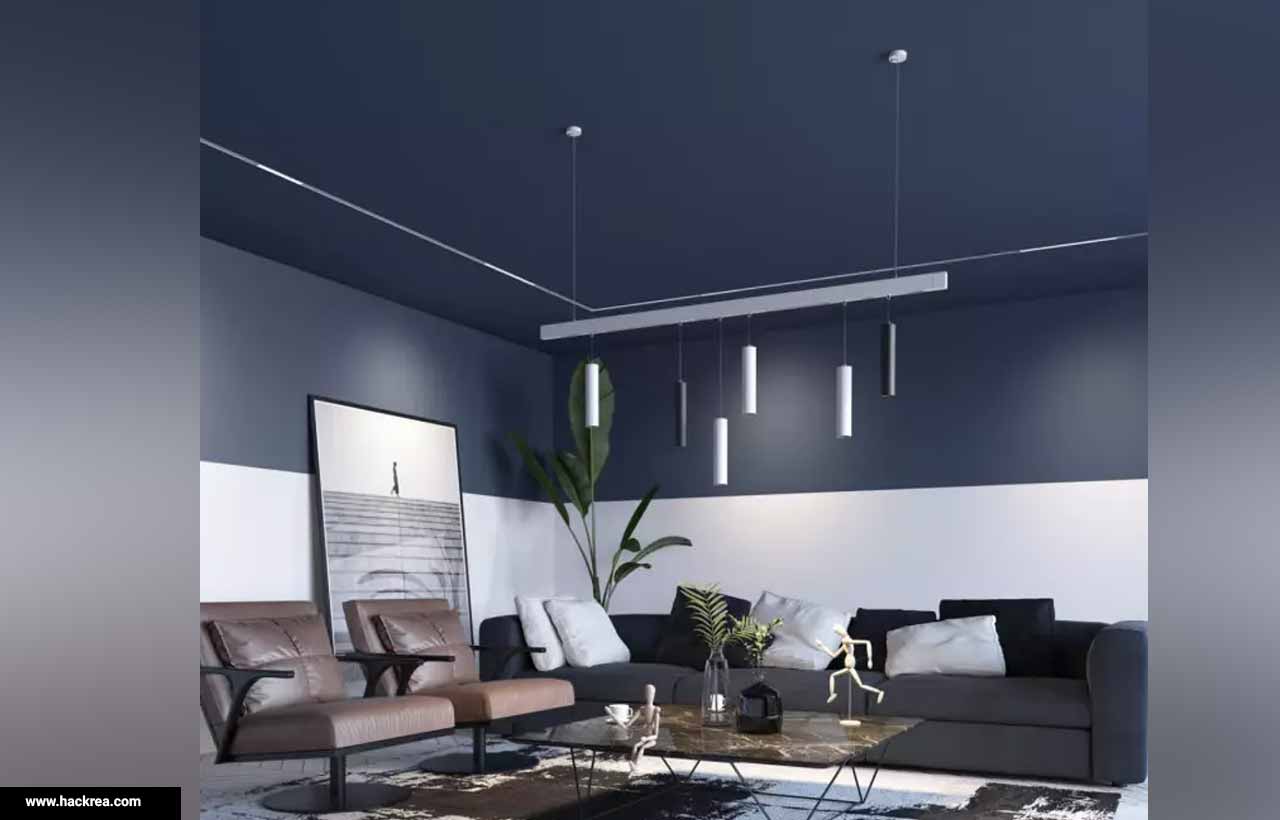 False ceilings are one of the best ways to design any room. A minimalistic smooth surface or a multi-level design can be decorated with this type. A high-quality false ceiling design not only creates a luxurious interior design but also offers many benefits:
Energy-saving - Heat can be absorbed by false ceilings and maintained inside at a controlled temperature. Air conditioners and heaters can be optimized using them.
Noise shield - Noise can be reduced in a room by selecting the right material and thickness.
An intriguing lighting design - It is possible to create the desired environment using a variety of types of light.
Lighting fixtures are not the only thing that can be mounted on a ceiling. A few innovative decor elements can give your design a little more oomph with modern designs and finishes. Moreover, you should expect a return to maximalism or vintage aesthetics in your house to make a big comeback in 2022. There is a growing interest among homeowners in decorating the ceiling of their homes, the barest expanse in their living space. Whether it's statement ceilings or traditional ones, ceiling design trends in 2022 won't bore you! Here are some of the stylish ceiling trends of 2022 you can incorporate into your dream home.
Wood - An Elegant Choice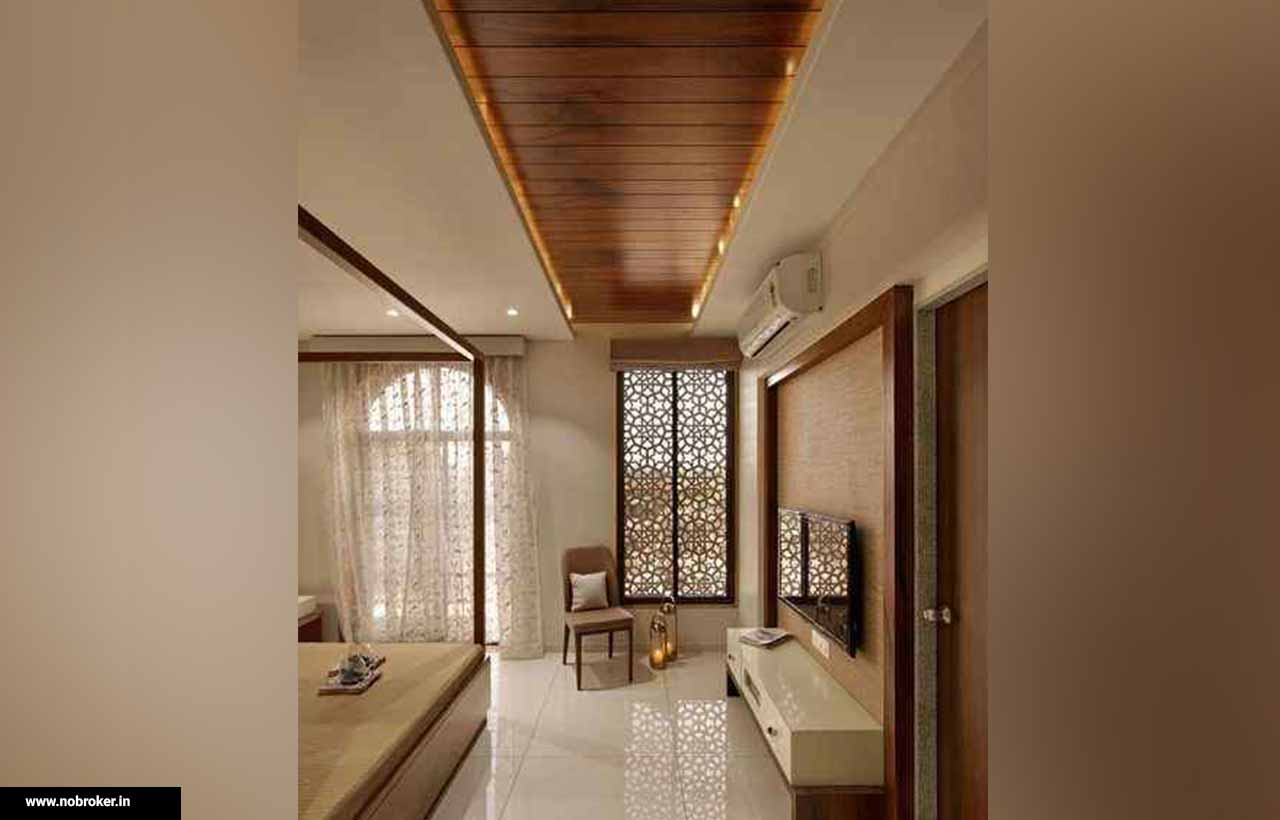 There is no room design that cannot benefit from wooden surfaces. Rather than choosing standard options, use your imagination to come up with something unique. A unique charm will be added to the space through constructions resembling blinds with brutal beams, wood panels, and shades.
Glass False Ceiling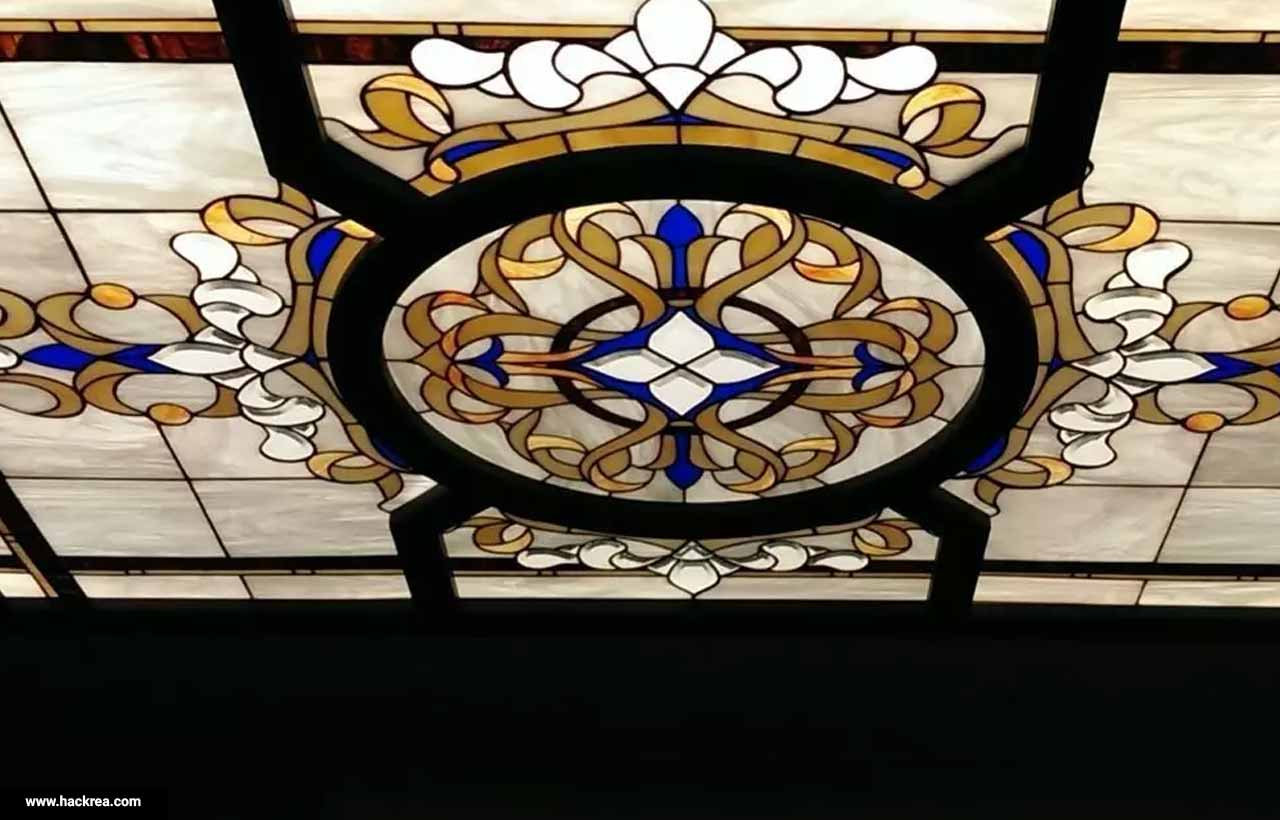 Today, glass is a stylish option for ceiling coverings, as it is quite extraordinary in appearance. In order to increase crack resistance, special additives are added to this material because it is very brittle. Plaster, wood, plastic, and other durable materials can be used to incorporate glass into your ceiling. Colored, laminated, patterned, or decorative glass can enhance the beauty and personality of your interior.
Functional Ceiling with Textiles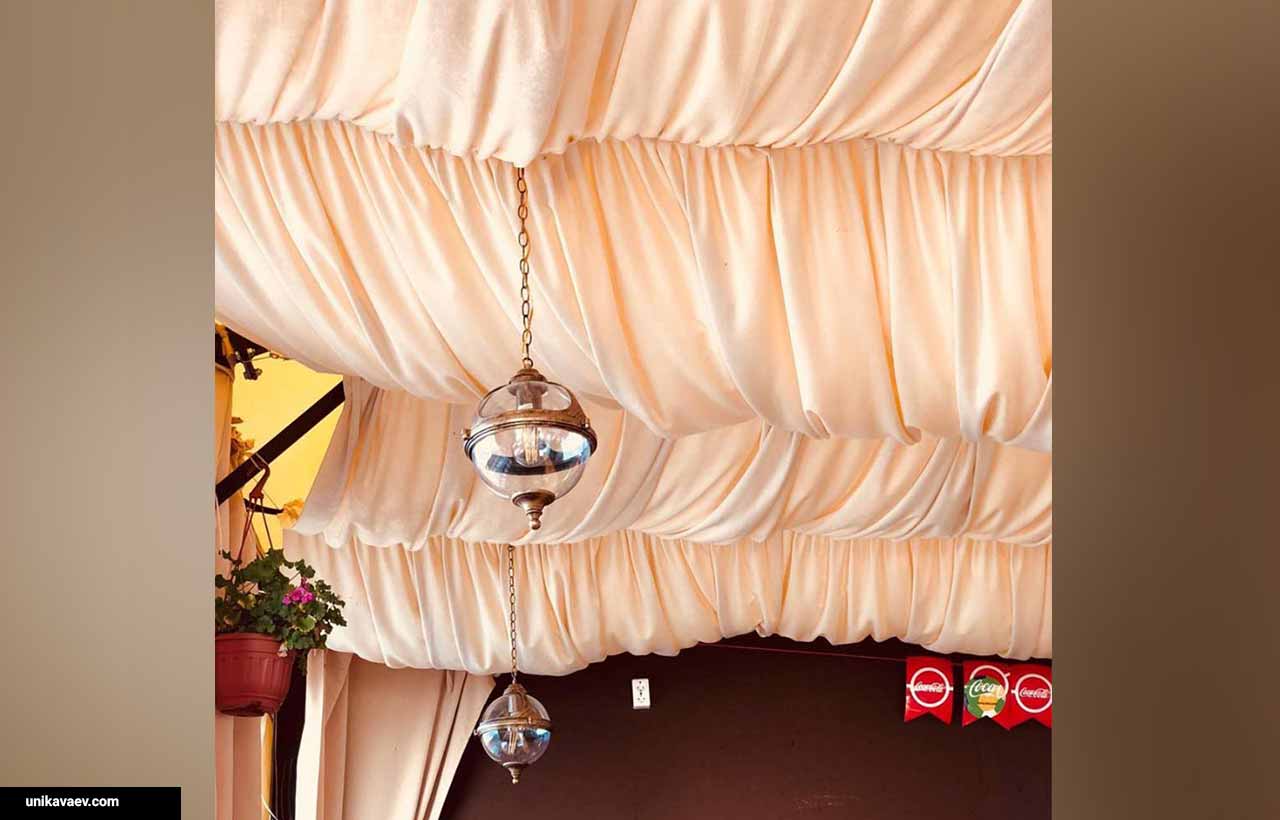 Ceilings made of fabric may seem extraordinary, but they are perfectly legitimate. These days, textile ceilings are in vogue not only for their stunning visual appeal but also for their unmatched noise reduction properties. Sound is effectively insulated by the thick felt material. False ceilings made of fabric are ideal for offices, conference rooms, or dining rooms with high levels.
Metal Constructions for a Timeless Result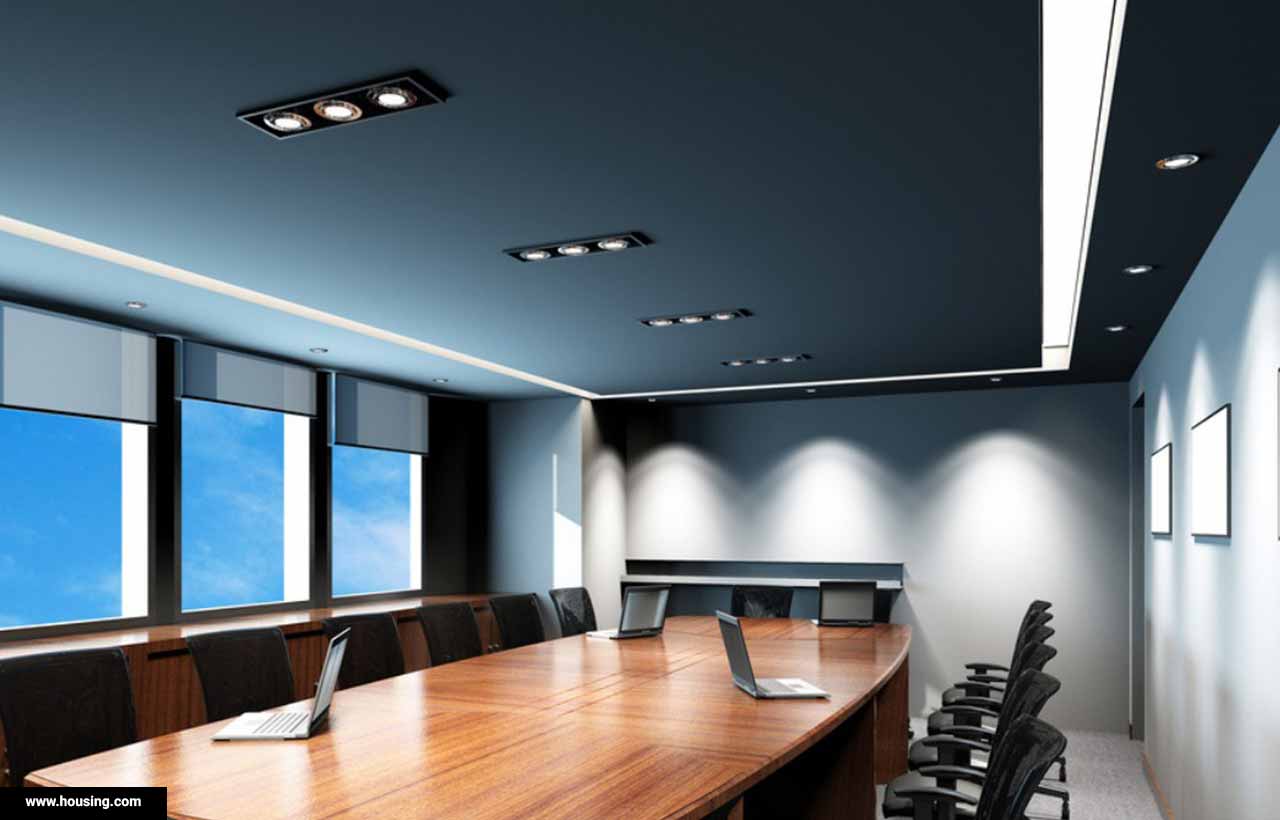 Due to their weight and high price, metal ceilings are not very common in residential buildings. It is, however, the best choice for commercial properties. These materials are not only durable and strong but also create an incredible aesthetic effect. Among the types of structures that professionals recommend paying close attention to are:

Aluminum.-There is a wide range of uses for them in offices and commercial facilities. In addition to being lightweight, practical, and rust-proof, this material is also easy to install.

Steel- It is ideal for shops and offices. The minimalist design gives the space a sense of elegance and austerity. Moisture resistance and durability are two of the most significant advantages of this type of ceiling.
Multilevel Structures to Make a Statement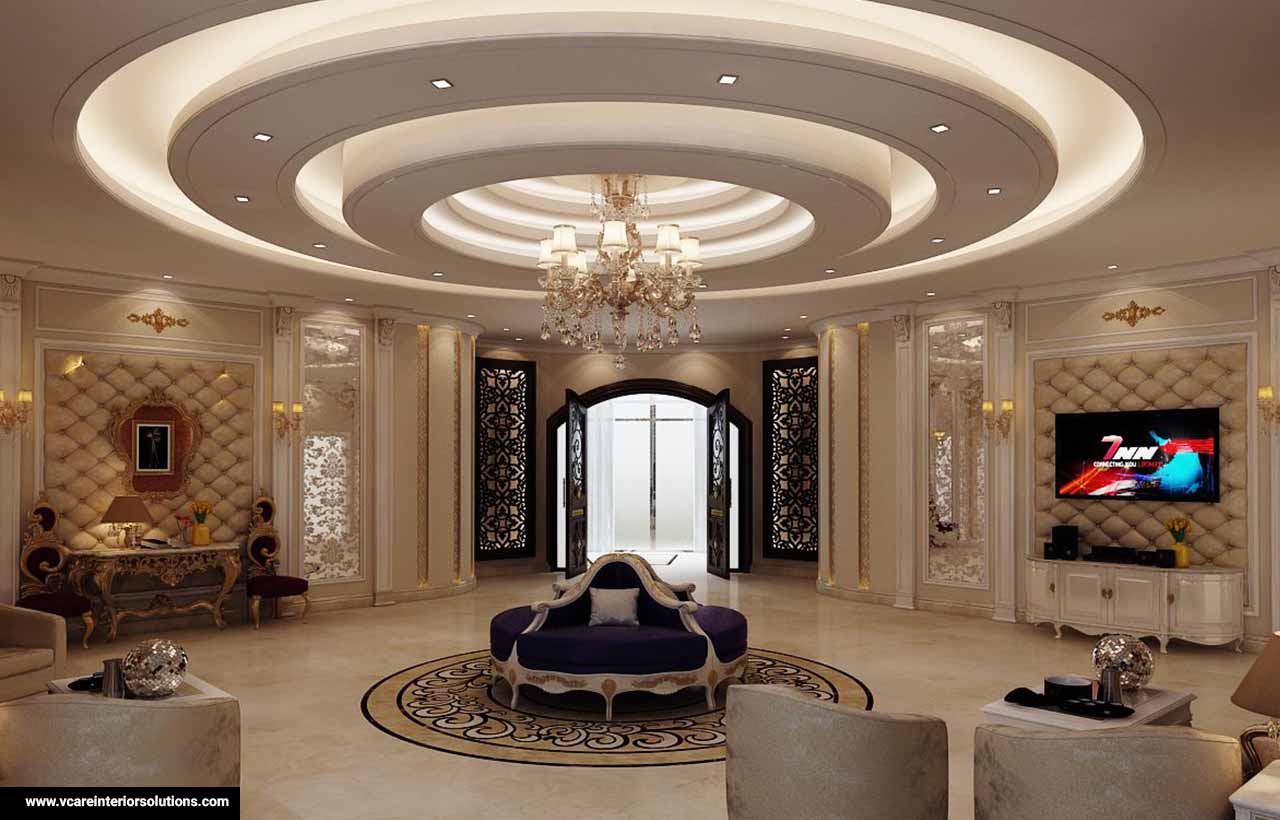 It is possible to enhance the overall design composition with the addition of a beautiful ceiling. A multi-level ceiling structure will provide a stylish and original look to even the simplest of rooms. You can arrange soft lighting, ideal for bedrooms, and visually increase the room with this type of false ceiling. However, in apartments with low ceilings, multilevel structures should be avoided - two or three levels will suffice. Wall-covering or mirror-enhanced constructions look stylish and extraordinary. A very extraordinary design effect can be achieved by combining shades in the right way; Minimalists and fans of light in the interior will appreciate a two-level ceiling with perimeter lighting; High ceilings look great with matte surfaces, while standard or small spaces look great with glossy surfaces.

In addition to bringing to life a variety of lighting, color, and interior style scenarios, suspended ceilings can correct geometry, create different zones, and hide irregularities. In addition to their aesthetic appeal, false ceilings provide improved acoustics, hide unsightly wires, and improve communications. In the long run, they are economical and energy-efficient. False ceilings require precision in design and installation, so specialists' choices should be carefully considered. Regardless of how you choose a false ceiling, you should always consider your preferences in terms of materials and interior features.