Curtains: Contemporary trends and styling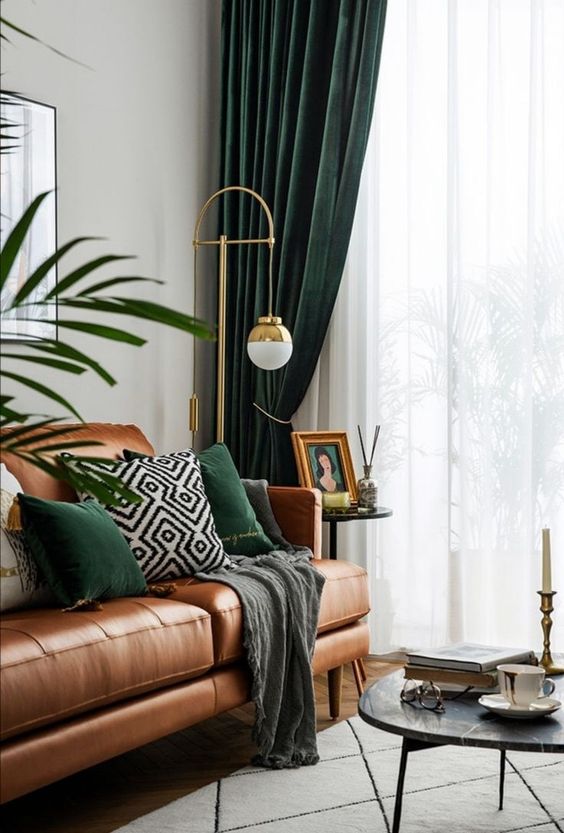 Curtains are an important part of any home decor. If you're selecting fabric window treatments for your room, you have a lot to consider. It's a real task to figure out precisely where to buy curtains and blinds, what styles to choose, and the practicalities of measuring and installing them. Not only must you choose the color and fabric of your curtains and blinds, but also their functionality. Each style has its advantages and disadvantages, but certain styles are more elegant and functional than others. Aesthetics and functionality are both served by these elements. A beautiful curtain adds harmony and perfection to an area. Providing a distinct sense of coziness and comfort, they create a warm and welcoming atmosphere. For any room in your home, you can create beautiful and creative décor using matched curtains.
Take a look at the top curtain trends for 2022 and let's find out what they are!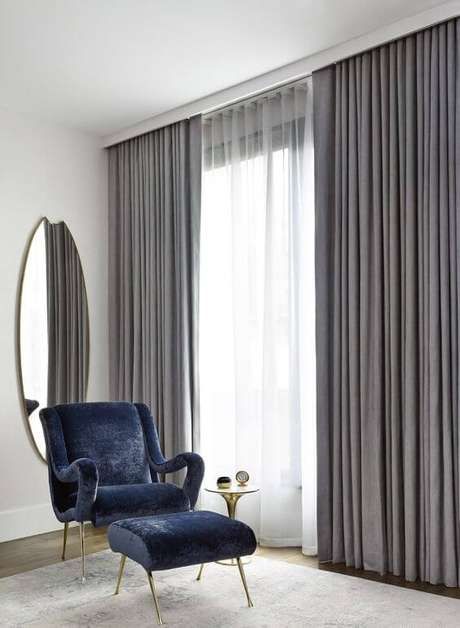 We can easily understand why minimalism will become more popular in 2022. It is easy to add charm and sophistication to a space with simple, neutral-colored furnishings. With simplicity, you should choose fabrics that are simple and understated. Adding functionality, Consider curtain trends that are functional rather than swooping and swirling with unnecessary fabric. Grace with neutrality, consider neutral colors like grey, beige, or white. A soft blue or green is also an option. Create a fairytale ambiance and Provence-inspired aesthetic in your room. Window shades can help you achieve this. French or Austrian curtains would be a good choice for a romantic atmosphere.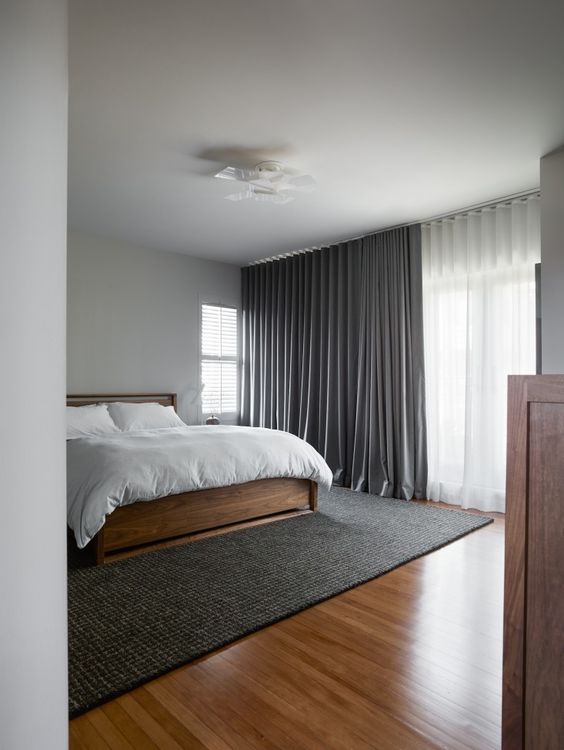 There is a great deal of interest in this trend this year because of its ambitious goal to blend old and new ideas. Keeping up with the times and making a statement requires such varied combinations. Trends for 2022 emphasize nature's beauty as one of their primary themes. One of them is this style. Among the most prominent motifs are beehives, which are inspired by nature. Organic linen, for instance, is an environmentally friendly fabric. You can also save money and improve the quality of your curtains by getting handwoven curtains. As far as color goes, neutrals will reign supreme in 2022. The majority of people prefer neutral colors for their living room curtains. It is now more common to find curtains in brown, tan, and other earth tones instead of vibrant colors. Some of the other colors popular among homeowners are sage, mustard, dusty pink, and steel blue.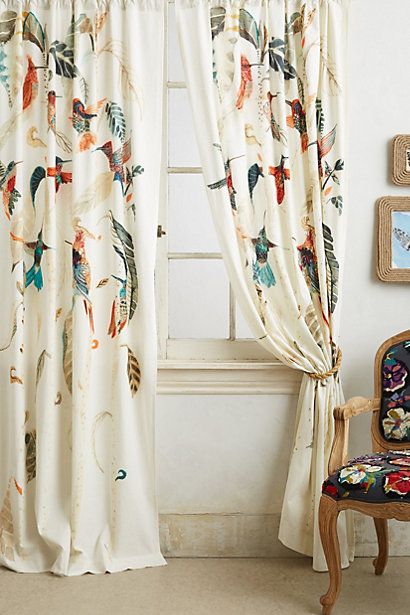 Designers don't have to worry about matching drapes with furniture or wallpaper. They are so versatile that they can be used with a variety of palettes. A busy wallpaper may also benefit from monochrome curtains rather than patterned curtains. Romantic floral and plant motifs are the latest curtain styles to sweep the world. A translucent, layered panel complements their softness. The bare curtain designs will appeal to those who prefer clean, simple patterns to busy ones.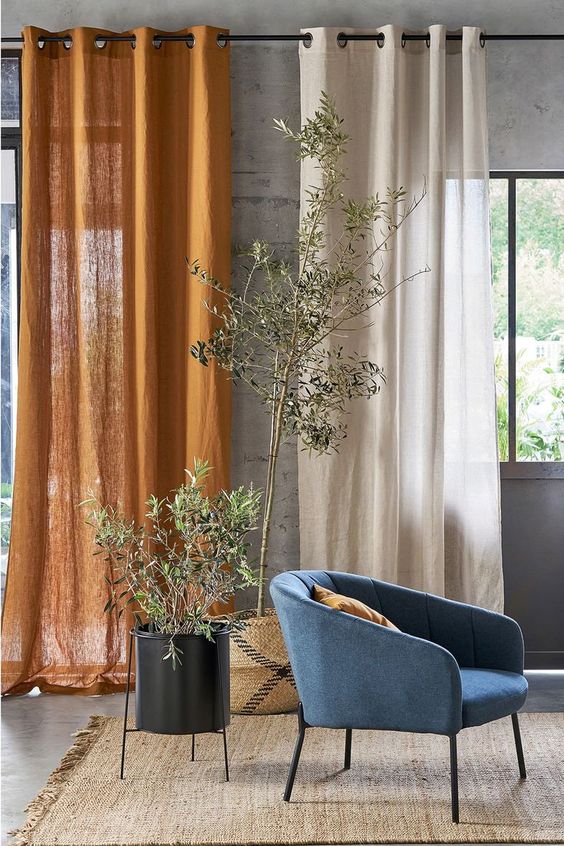 This year, stripes, generally horizontal and chunky, are suitable for curtains. Additionally, Austrian and Scandinavian curtains with printed patterns offer more options to clients. Decorated with refined taste, they display a sense of style. It's no secret that linen is an organic material, which is why it's destined to be a hot commodity in 2022 for luxury window coverings.

The light, airy feel of linen curtains makes them ideal for tropical climates, such as sheer organza panels. In contrast, linen diffuses the light more and does not let as much light through. It creates a romantic, gentle aesthetic. A separate curtain would need to be installed behind their linen panels. In chilly weather, you can open your windows or patio doors at night and enjoy the breeze through a single layer of linen curtains.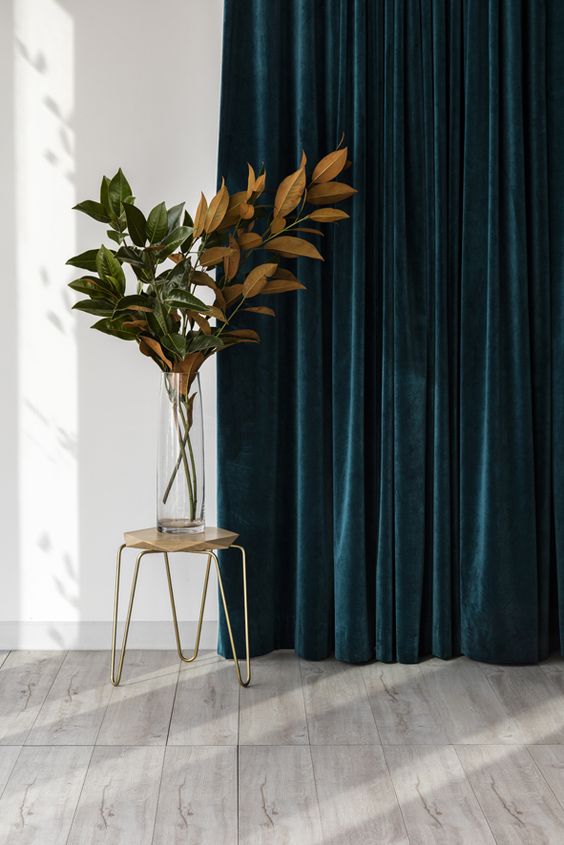 A velvet garment is the epitome of luxury, is there anything better? This plush, hefty garment has a gorgeous texture and is plush, thick, and hefty. The weight and thickness of the blanket make it an excellent source of warmth for your home. Deep, saturated shades are best for neutral schemes. It is impossible to resist this ultimate effect of dramas. Especially for floor-to-ceiling curtains, velvet is the best choice for window furnishings. As the designer points out, it adds texture to the decor and helps insulate larger rooms.

The curtain isn't out of style. Their modern design can be used in both traditional and contemporary interior design curtains. In addition to being attractive and functional, curtains are traditional window treatments. They are versatile, affordable, and efficient when it comes to our windows. We can use curtains creatively in our homes thanks to fabric technology advancements. It will allow us to continue using curtains for a long time to come.