Small Kitchen Ideas Aplenty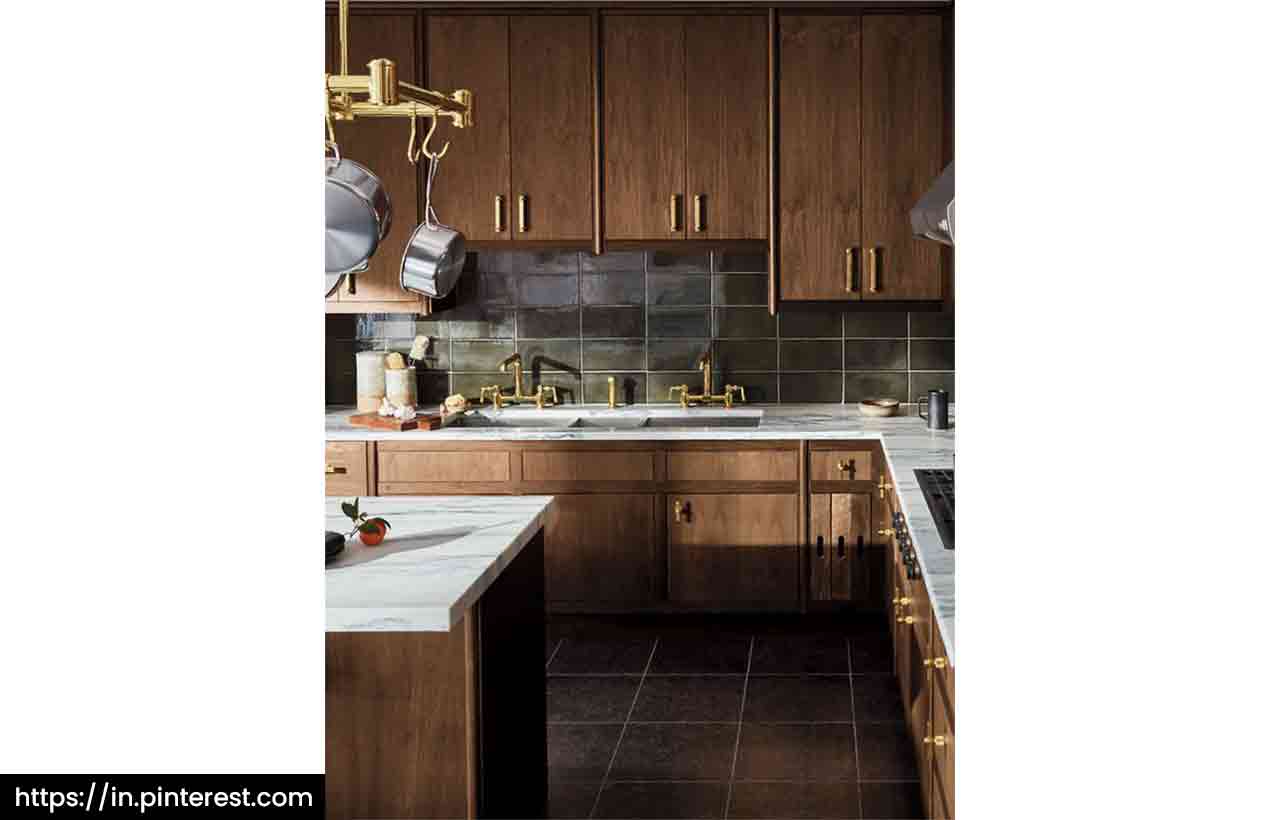 We have small kitchen ideas that would be ideal for people who have access to an open space, such as a living room or a dining room. Not every house has a large open floor plan layout. Even if your kitchen is a bit of a compact size, there are still plenty of small open kitchen design ideas to experiment with. The first benefit of planning a small kitchen is the convenience of keeping items close at hand without having to move from one appliance to another.
To make the most of every inch of storage space in your kitchen, there are a several innovative storage options available. Regardless of its size, create your kitchen a relaxing spot. After all, it's the center of the house. You inevitably spend a great deal of time in the kitchen-- whether it's preparing nutritious family dinners, socializing with friends, or organizing your small cabinet space. Even if you're remodeling on a tight budget, your kitchen deserves to feel elegant and practical. Utilize every nook and cranny, clean off counters, and adorn bare walls. Choose a designer that has a track record of producing vibrant, functional solutions for compact areas.
Kitchen Island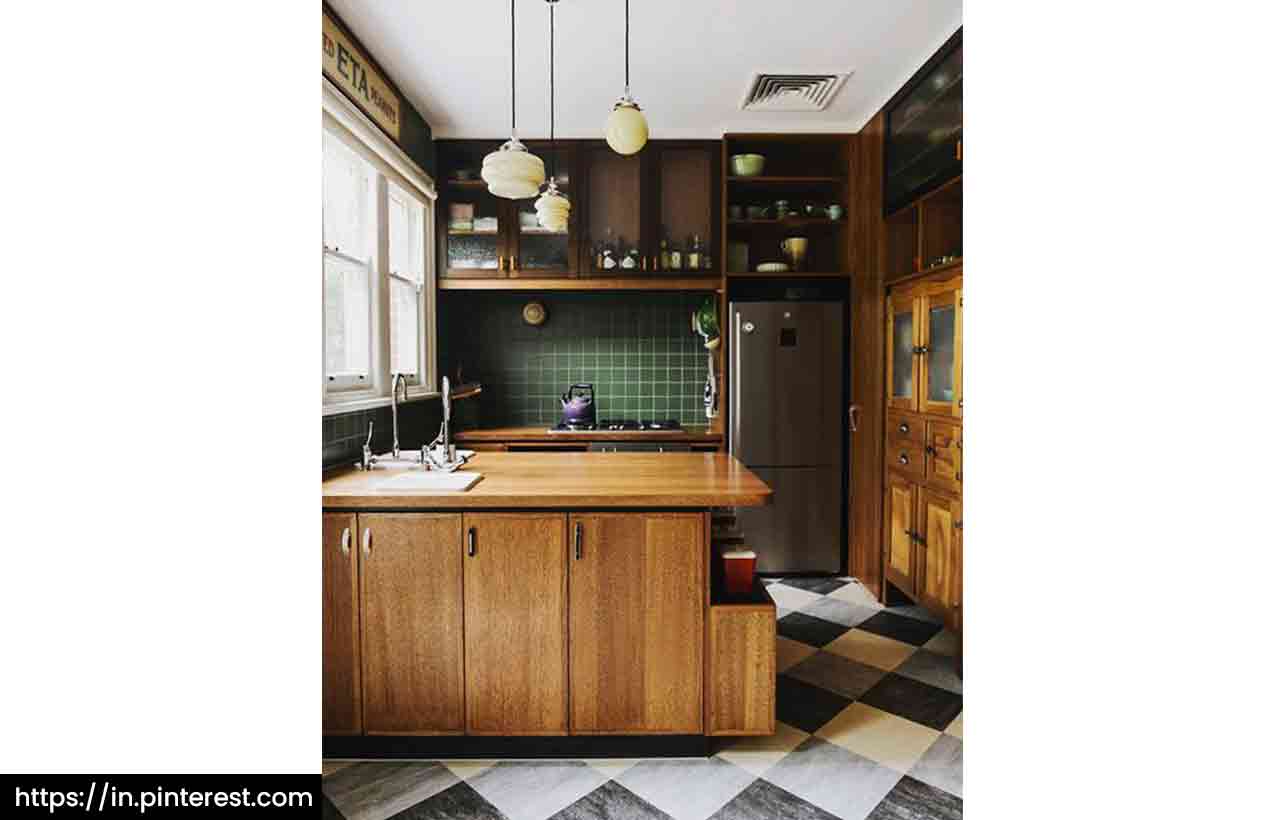 Many homeowners cherish the illusory of maintaining a kitchen island, but it may seem impossible to combine this dream with a small kitchen. But with the appropriate layout and design, it's a practical addition that will offer a supplemental preparation area and more storage space. Compromises are also necessary when adding a kitchen island because they will eliminate available storage space and need the use of additional tiny kitchen storage solutions.
Focus On Form and Function
Utilizing handle-less cabinetry makes it simple to create small modular kitchen designs that are convenient for families. It's a style that works nicely in both stylish and historic houses and is available in a range of finishes, including hi-gloss white, textured woods, and ceramics.
A handle-less design, especially one in a cool white, can come off as clinical, but by including some natural materials, it will gain some warmth. Consider adding wooden worktops or a backsplash made of colourful pattern tile. Another useful option for a kitchen that will contribute to the layered, textured impression is stone or wood floors.
Keep It Neat and Tidy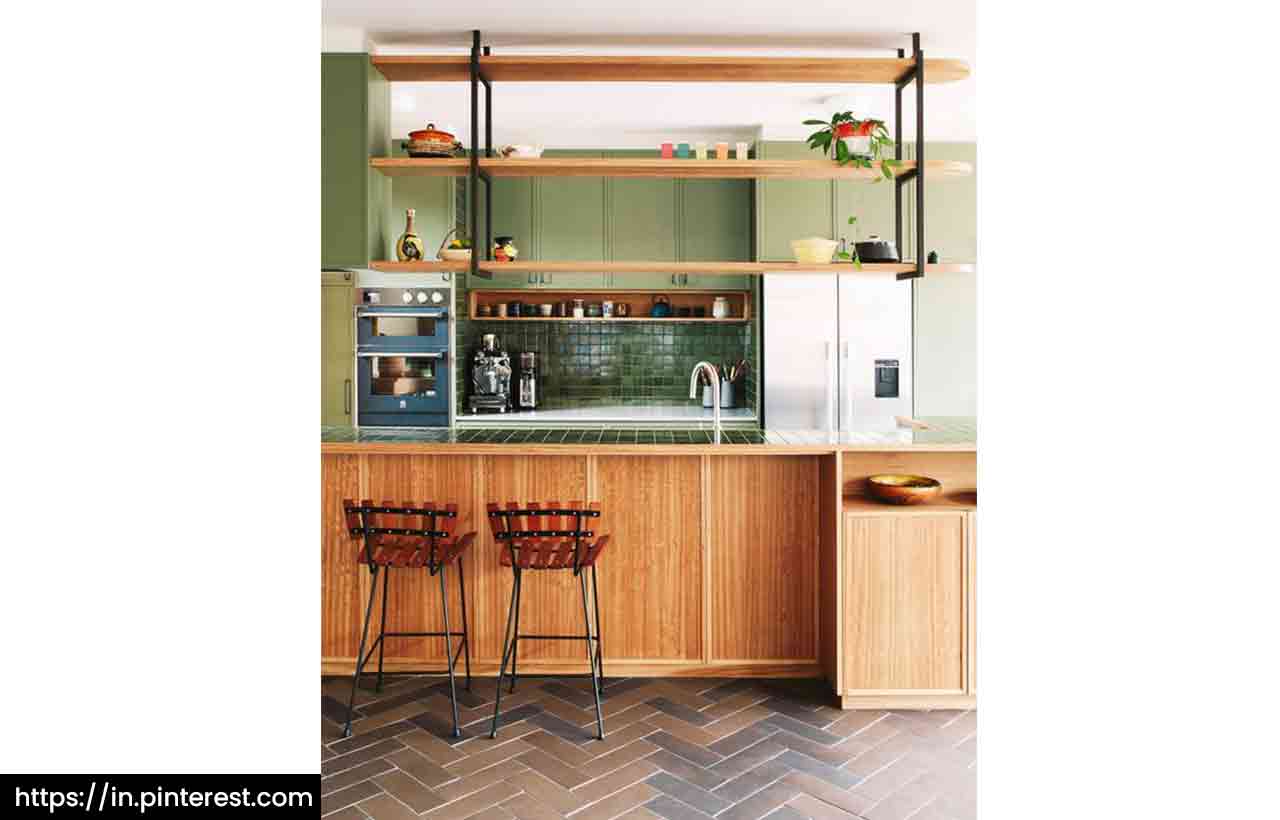 One of the most crucial aspects of a small kitchen is storage, and open kitchen shelving ideas, as opposed to a continuous line of cabinetry, may make a small area feel larger. Ensure to keep the best-looking items to be both stored and exhibited for this space if you have open shelves in your small kitchen.
Go For Open and Closed Storage
When thinking of small kitchen ideas, you might be driven to fit as many shelves into the space as you can. However, be careful because sometimes this will just make a small area feel even smaller. While storage is a top necessity, the arrangement might also include a mix of closed-door cabinets at the bottom and open shelving on the walls. If your kitchen has two rows of cabinets--top and bottom--it could feel cramped and small, especially if there are no windows to break up the run.

Focus On Vertical Design to Boost Space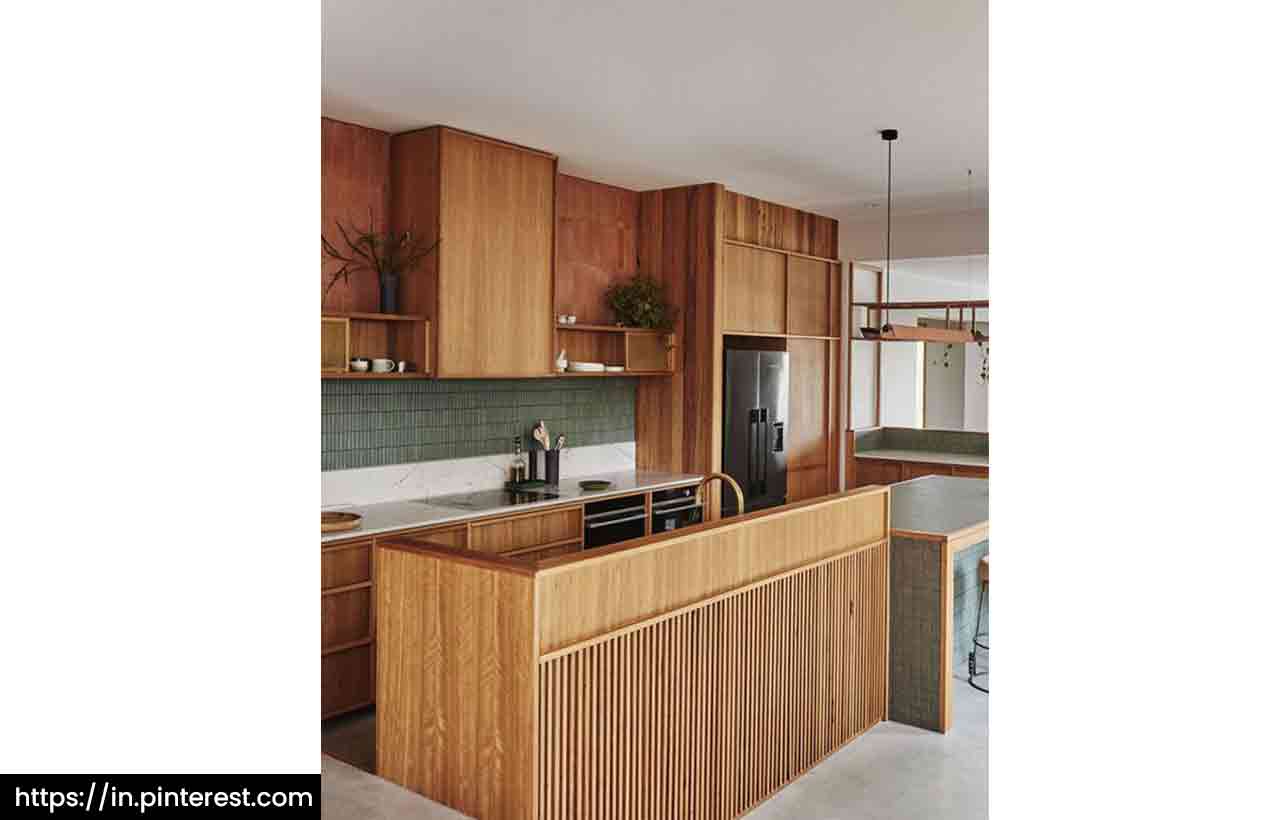 The popularity of open-plan kitchen-living areas has led to a reduction in the size of kitchens in favour of larger entertaining areas. Tidiness is important if your kitchen is part of an open-concept design. In contrast to traditional kitchen designs--where the door may be closed after cooking--open-plan kitchen designs keep everything on display constantly, necessitating the need for storage. Focus your design vertically because small kitchens frequently make up for their lack of floor space with height. Full-height cabinetry creates a sophisticated style that clearly divides your kitchen within the open-plan structure in addition to offering greater storage.