Designing the New-Age Workplace for Noodle.ai
With the ever-growing transformative nature of office designs, workspace interiors are now about more than just walls and cubicles. They are becoming user enabling places where you can work, innovate, as well as enjoy. A great example of it is Noodle.ai's new office in Bengaluru--which is all about the people within and the organization's innovative working style.
The company wanted a workspace that blends well with its staff and echoes a modern-age look and feel. To achieve this, Team Zyeta chose The 'Eudaimonia Machine Concept' as the design theme for Noodle.ai. Eudaimonia refers to a Greek word commonly interpreted as 'human flourishing in terms of design.' This design concept follows a linear layout with breakouts that make a smooth transition from one segment to another. The theme has five design segments: gallery, salon, library, office, and chamber.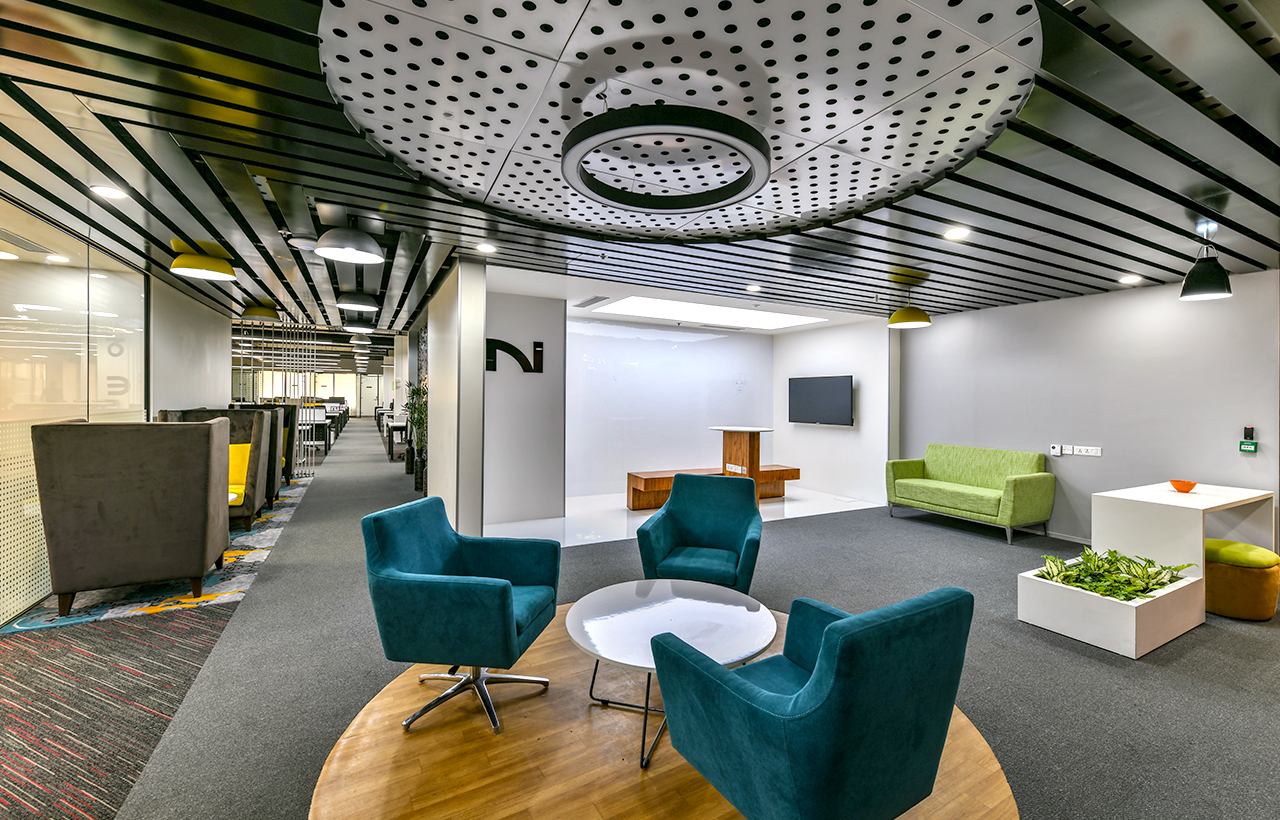 The gallery of the office displays information and achievements of the organization to inspire the users. The workspace design follows flexible and collaborative spaces in the salon area and then the library that serves as the storage of the organization's information, records, and other resources. The workstations and general meeting rooms, dedicated to peripheral tasks for different projects, are in the office section. The last segment is the chamber that includes the secluded meeting rooms dedicated to uninterrupted work.
The workspace has an exposed ceiling in the workstation area and a subtle color palette that imparts a calming vibe to the place. The meeting rooms and discussion spaces exhibit clean lines and minimalist design, adding the required quietness to the areas. As design elements, the major highlights of Noodle.ai's new office are the lab regions with writable surfaces and the heterogeneity in workstations that align with the tech-driven youth culture of the employees.
The Noodle.ai's new office space reflects a sense of community, crafted with deliberate strategies to bring in the 'people-first workspace design. The workspace addresses the organization's spatial realities and dynamic workforce, creating an evolving habitat for success.