Office with Vibrant and Attractive Atmosphere Where Employees Can Work At Ease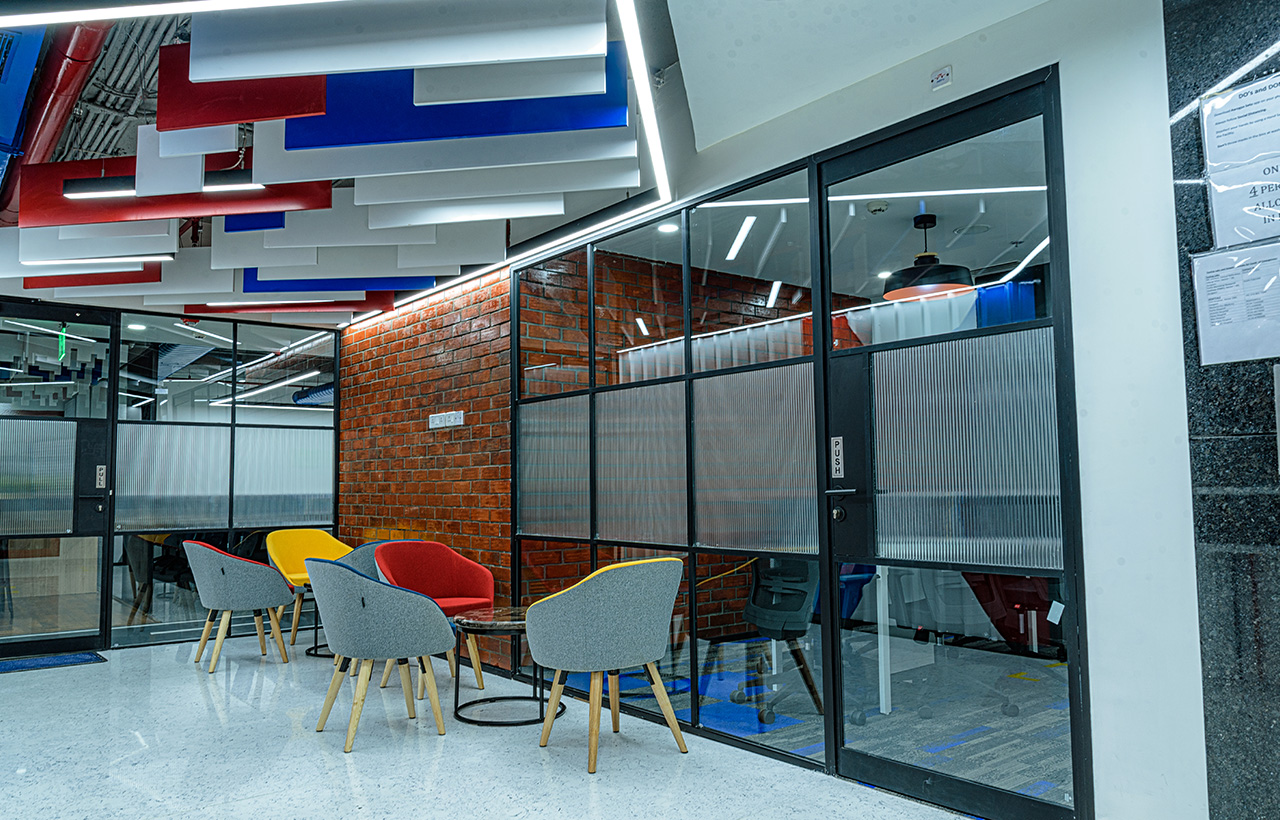 This project was designed and delivered for a leading logistics firm Ecom Express based out of Gurugram, Haryana.

The client, a leading logistics firm in the country, was expanding their office in Gurgaon at Ambience Towers, NH8. The design was perceived as a reflection of nature in business and inspired by the words- Connection and mobility. The 12,000 sq. ft office was designed for a mixed workforce, including millennials, and experienced, and hence had components taking into consideration the users of the space.

The office's reception was articulated with a container wall painted with the Ecom Express logo (developed using Tata BlueScope sheets) to give the visitor a glimpse of the nature of the business, which is logistics. The reception also adds a waiting area for the two meeting rooms planned for visitor and vendor meetings, restricting the visitors from entering the main office area.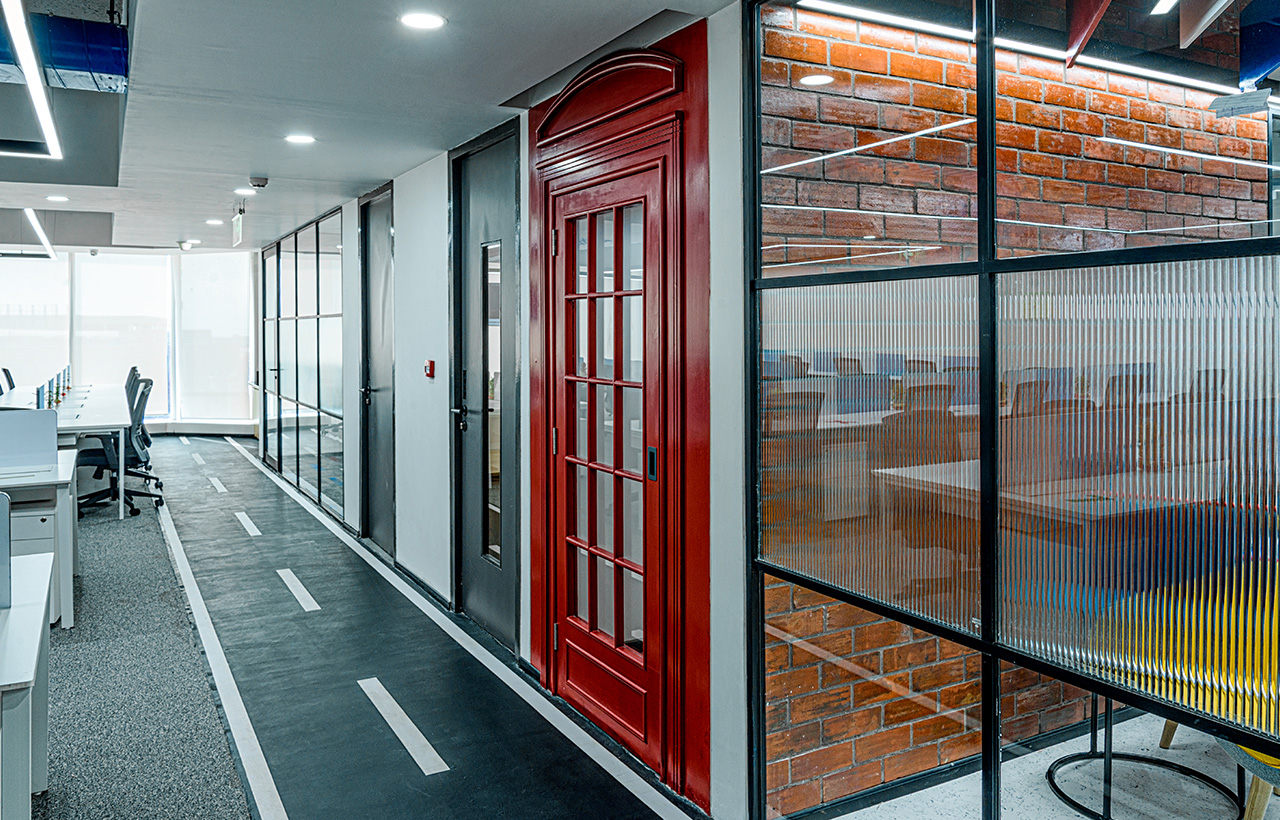 As we enter the office area, the open work café breaks the view of the focus zone, motivating the employees to collaborate. The string art of the India map signifies the connection that the client brings through their delivery services across the nation.

The complete space was conceptualized with three different types of zones- Meet & greet, focus zone, and support spaces. The meet-and-greet zones include formal meeting rooms and informal breakout zones for impromptu meetings. These breakout zones were evenly placed in the layout for easy approach by the workforce near their work area. They provided flexible seating options for different group sizes or a one-to-one conversation. All these zones were aided with writable surfaces for quick discussions as well.
Read More - SMALL OFFICE - VIBRANT SPACE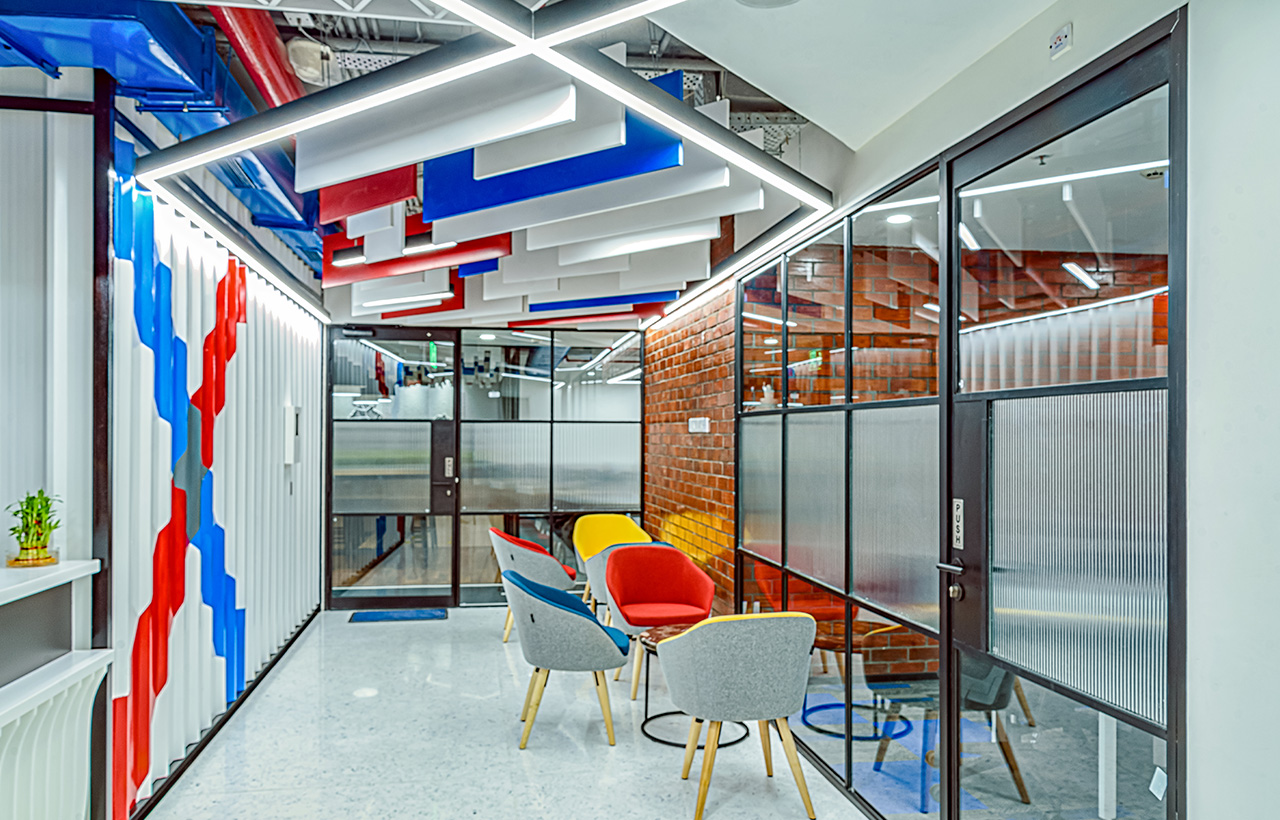 As the office workforce included people of all ages, the furniture typology was also selected to cater to all with single-seater high-back chairs to bean bags and poufs in different collabs.

The focus zone has different types of workstations for the team and managers. The manager area was articulated with MS Jaali creating an open partition yet offering a visual barrier. The manager area was designed with writable spaces, which could double it up to a small standing meeting space with the team members.

The circulation space was designed as micro-concreted roads which connect the complete office and symbolize accessibility.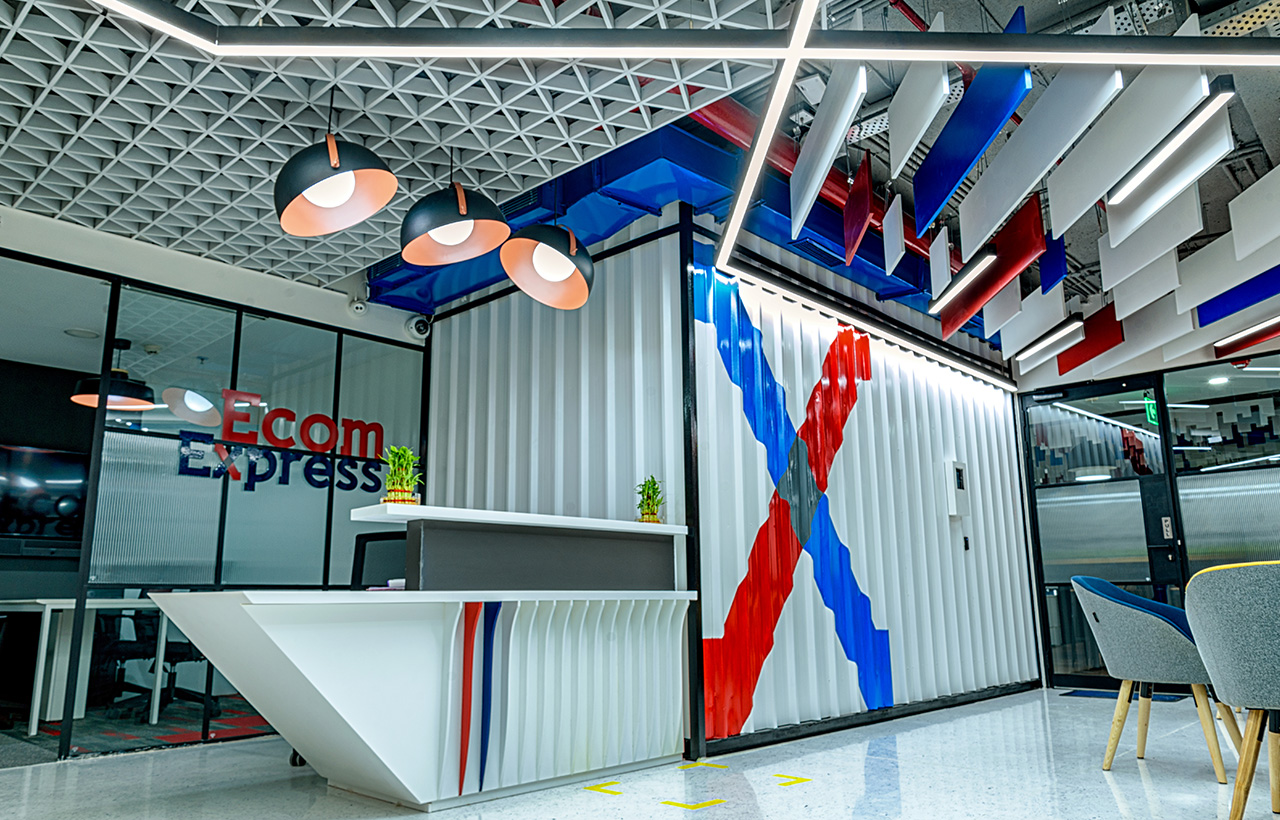 The color palette of the office was kept with neutral colors of whites and greys and accentuated with the splash of corporate colors in the reception and collaboration zones.

Footnote: Crescentia India Ventures started in 2017 as an independent firm by Mr. Mohit Kanwar specializing in Project Management, Design, and build- Corporate Interior fit-outs, high-end residences, retail, etc.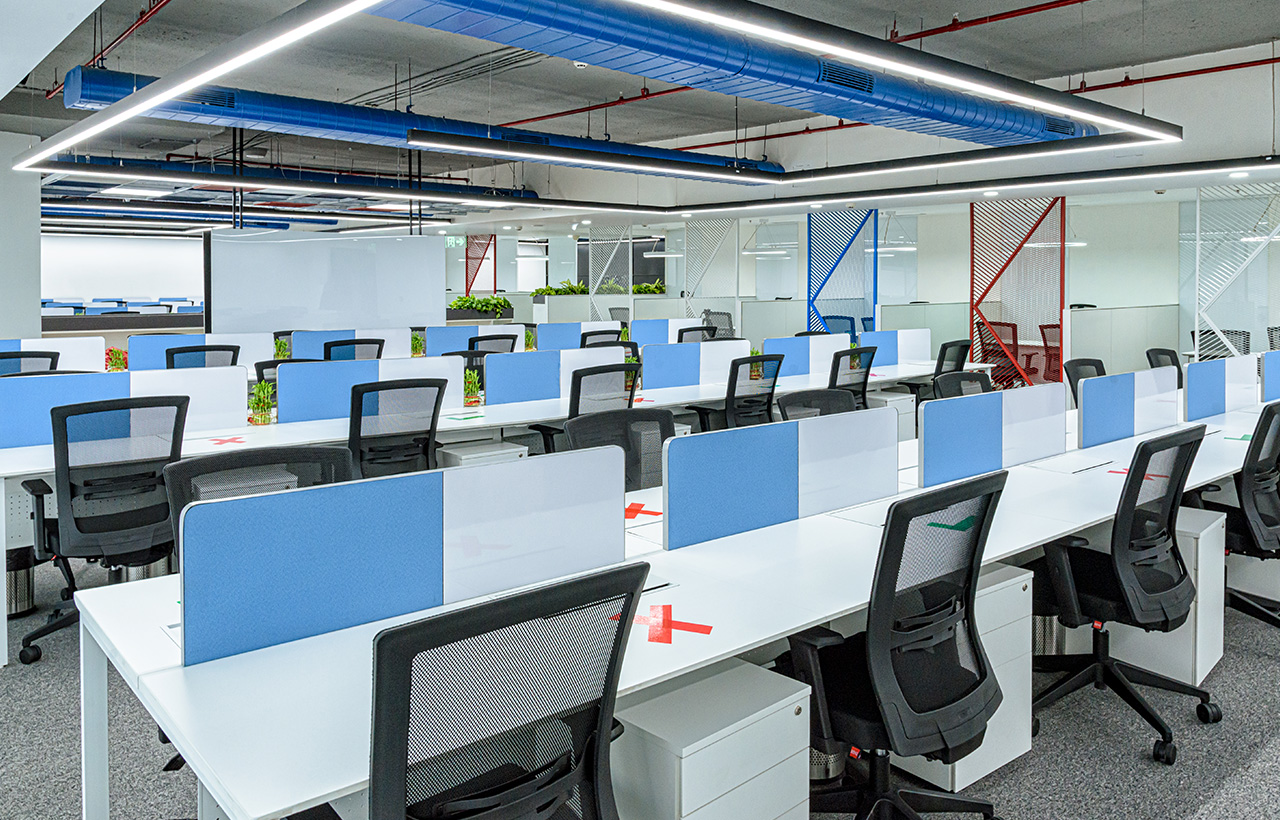 Specifications

Architects/Designers: Crescentia India Ventures
Design Team: Subhankar Nath, Sagar Rao, Ashish Pal, Anurag Som
Typology: Corporate Office Fitout
Area: 12000 sqft
Year: 2021
Tech used (VR/AR/BIM/3d Printing, others): 3ds Max
Manufacturers: Chairs - HNI, Modular Furniture- Danco, Writable surfaces -Saint Gobain – Planilaque, Paints - Asian Paints, Air-conditioning - Carrier, Carpet - CCIL, Lighting- Divinity Lights, Switches- Legrand, Partition- Windsor.
Clients: Ecom Express
MEP consultants: Prifactor
The total cost of the project: 2 Cr
Location: Ambience Corporate Tower, Gurgaon