Landmark Retail Boulevard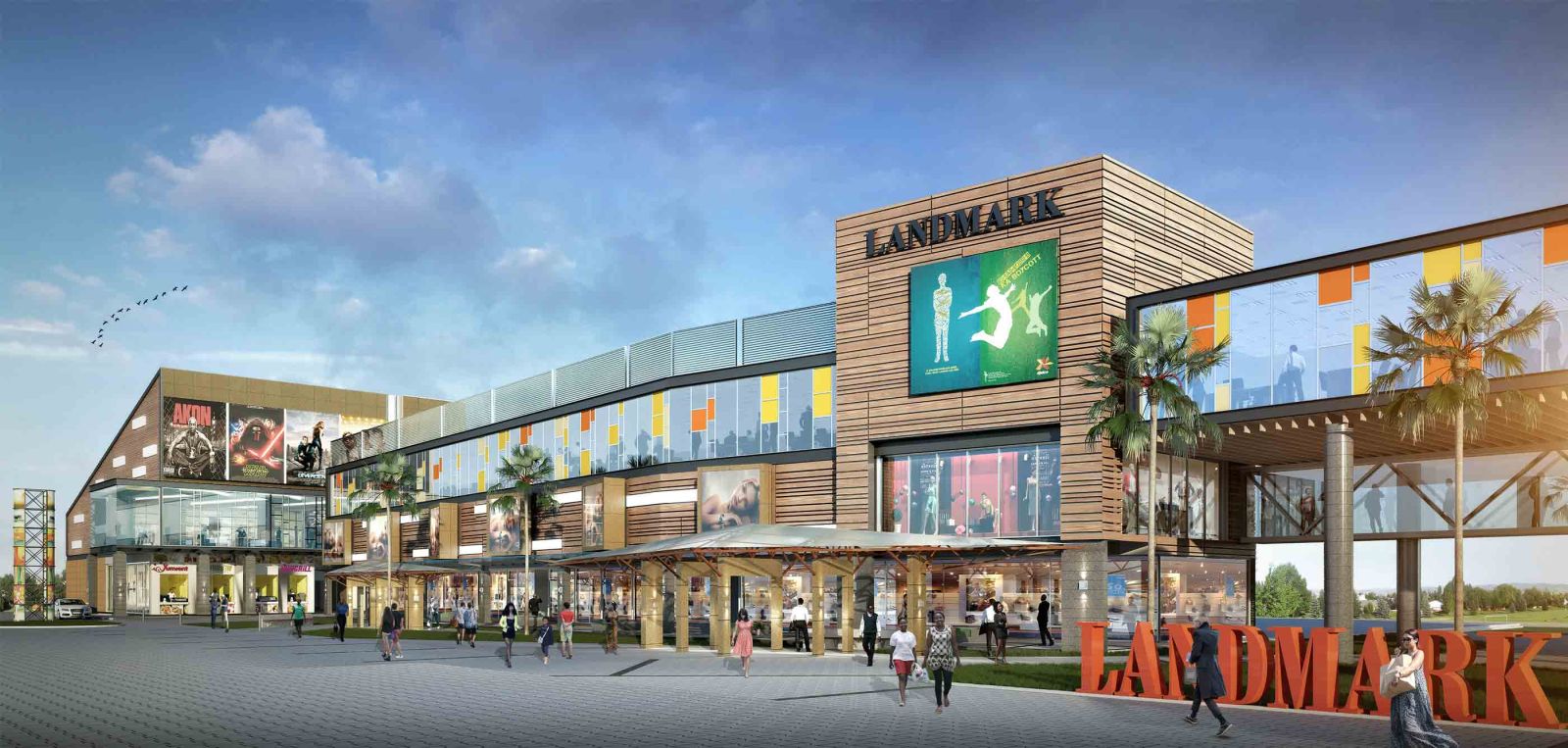 Noted as the most visited leisure destination, the Landmark Event Centre has truly emerged as the landmark in Victoria Island, Lagos, and the business hub of Nigeria.
Design Objective

The Landmark Village is a 38,000 sqm. mixed-use site along the Atlantic Ocean beachfront in Victoria Island, Lagos set to emulate Rosebank in Johannesburg, the Victoria and Alfred Waterfront in Cape Town and Canary Wharf in London. The site is being developed into an ultramodern business, leisure and lifestyle destination over the next 5 years.
It was noted as the most visited leisure destination in Lagos, with an average footfall of up to 55,000 visitors weekly. The first phase of the Landmark Village scheme is complete with the Landmark Events Centre (the largest purpose-built event centre in Lagos), as well as the first and only Hard Rock Cafe in West Africa and the Oriental themed Shiro restaurant.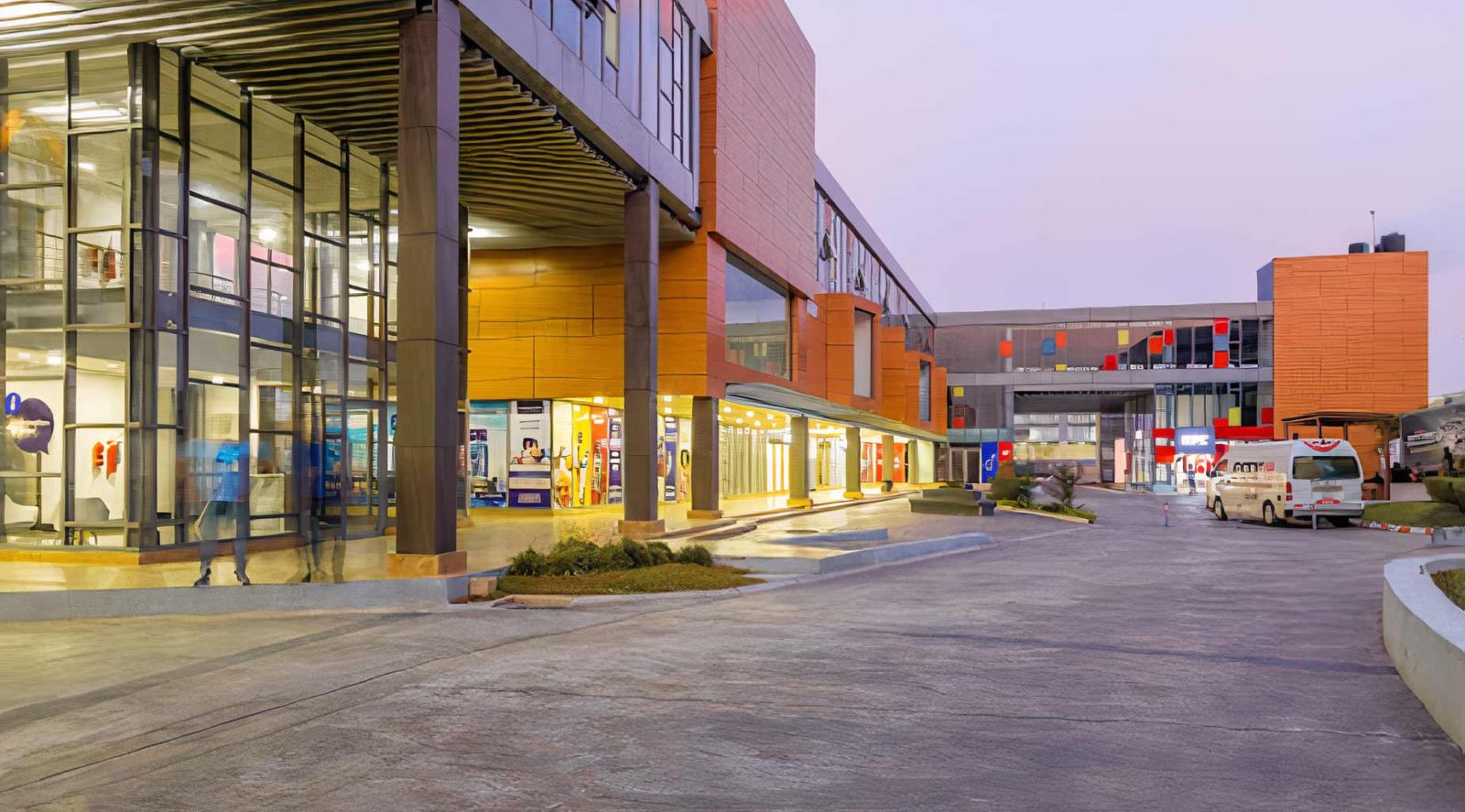 Planning

The Landmark Group appointed ANA Design Studio Pvt. Ltd. as the master plan and detailed engineering consultants for this very challenging site. In order to utilise the complete potential of the site, the sequential mode of development was planned as a business development scheme to have an interconnected revenues and development cost.
ANA designed the master plan, in the form of a series of incremental plans, allowing the client to keep on offering tangible and substantial improvements and results to their tenant businesses, while they continued to improve and enhance the infrastructure. The principle applied was to create more than 3 revenue streams with no one type of stream more than 60%.
Once the Landmark Village was fully complete, the site included The Landmark Waterview Luxury Residential Apartments, a 4-Star Renaissance Hotel by Marriott International, Marriott Executive Apartments, over 20,000sqm of office space and the noteworthy Landmark Village Retail Boulevard.
As the structure so created emerged as the landmark in Victoria Island, Lagos, and the business hub of Nigeria, usability of facilities, the design principles of place making were adopted and applied. The intentions were to create public spaces that promote people's health, happiness, and well-being.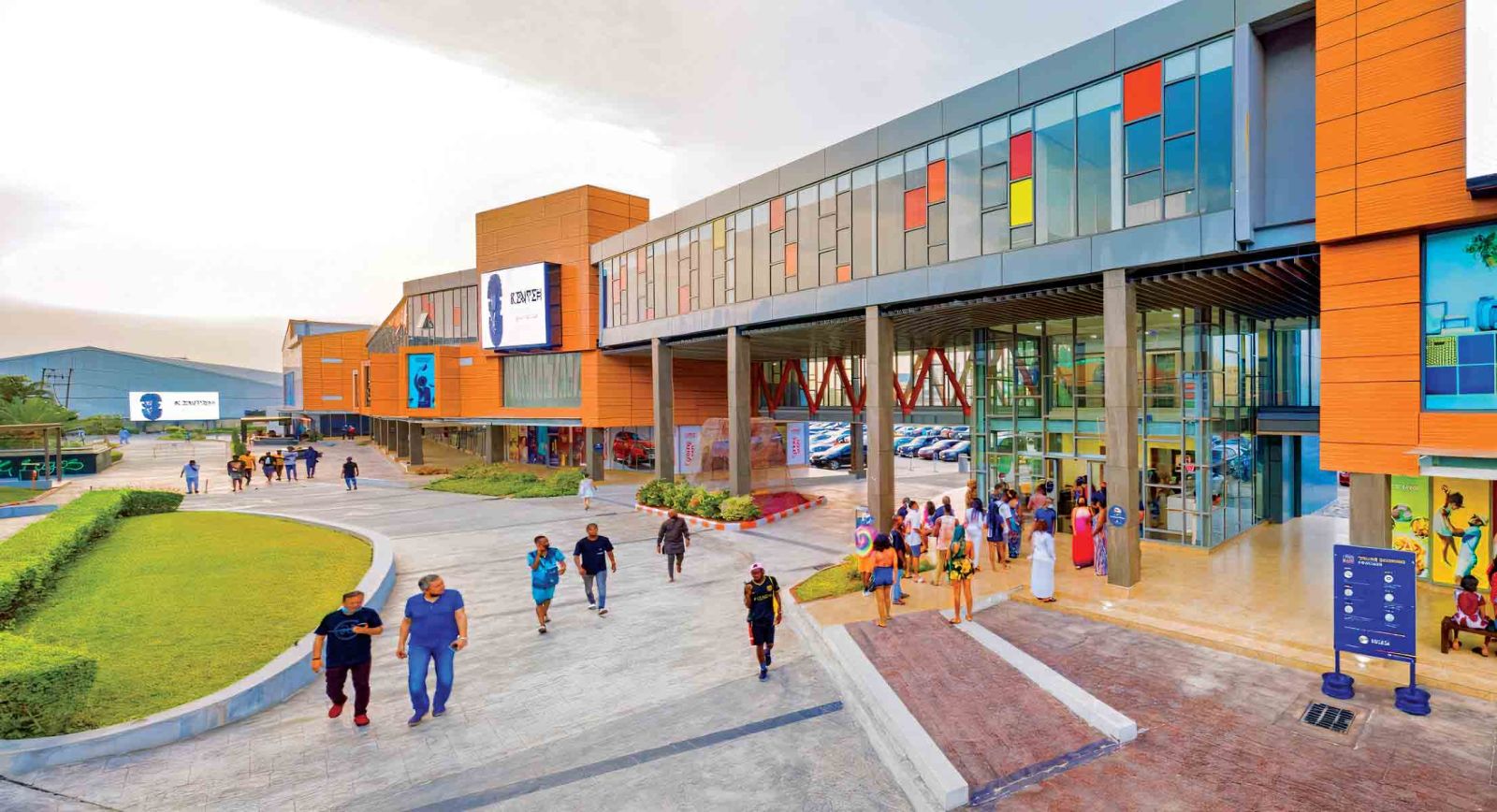 Place-Making

Integration of buildings with public plazas with uninterrupted walkable connectivity was designed to develop an Urban spaces based on 'live – work – play'. Pedestrian movement and public nodes were strategically planned leading to the destination hub at both ends and the Intersection axis connecting the entrance to the ocean. All of this to be constructed while the event centre and the restaurants remain live.
The first phase of development was high end retail/leisure broad-walk and office spaces. The retail block was designed as a three storey structure consisting of line shops, supermarket and cinema on ground and first floor and open plan office space/training centre on second floor. The linear strip retail created an envelope along the boulevard and hence giving that space a sense of enclosure and yet open from all fronts.
Streetscape

Delivering the public realm is one of the most important components of any city or neighbourhood. As such, the built form and streetscape treatments provided were an attractive, safe and comfortable pedestrian environment, while maintaining the overall visual cohesiveness of the area.
This was achieved through a variety of design responses, which included open shop fronts, covered retail passage on ground floor, placement of stairs connecting floors and open plaza, acrylic light boxes being the part of façade cladding system.
The architectural details in terms of paving patterns, shaded seating, pop-up shops, adequate sidewalk widths, easy accessibility of ramps and other features for comfortable and safe movement spaces for both pedestrians and the disabled.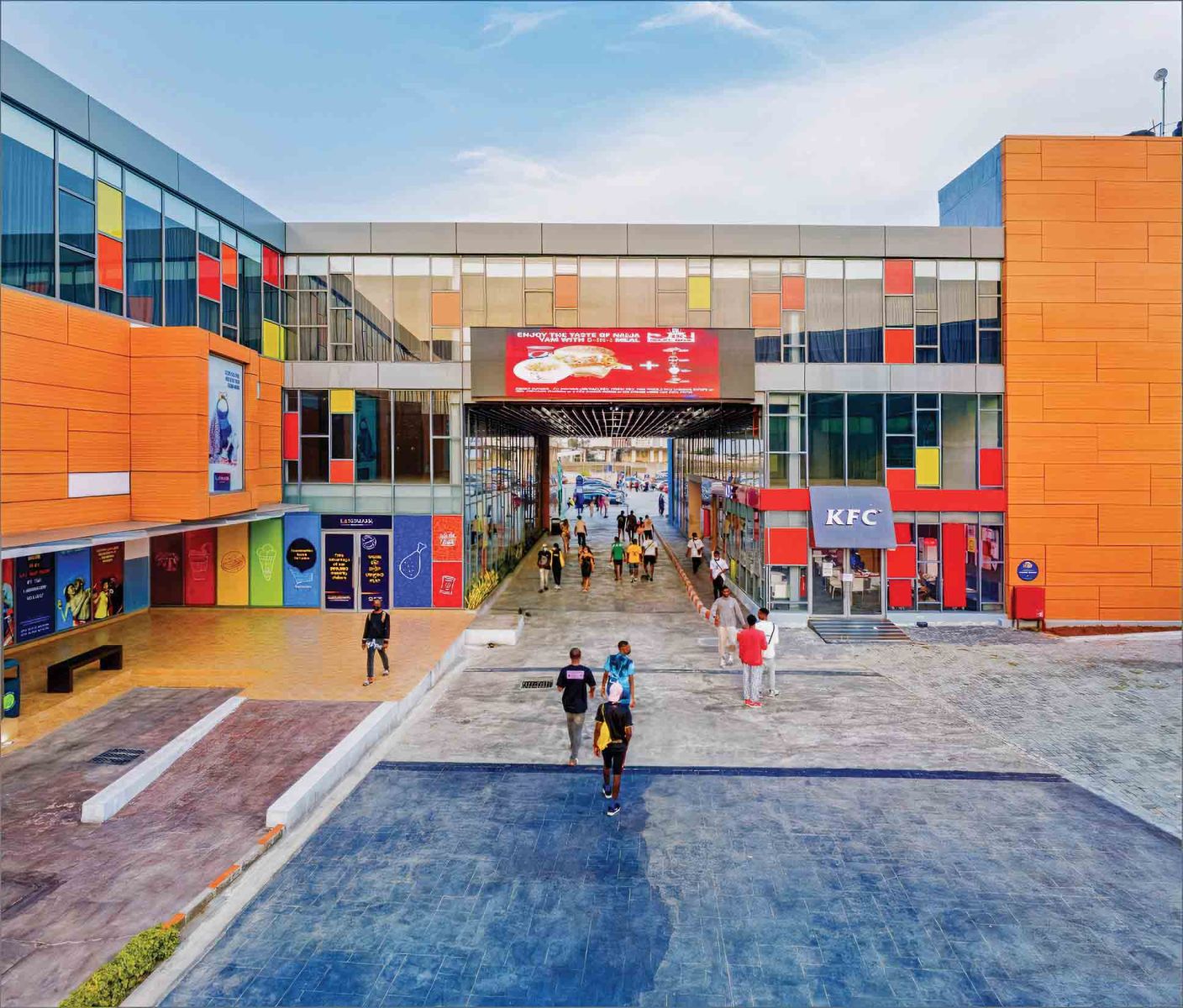 Well thought locations for utilities and advertising/signage were proposed to connect well to all other street functions. The appropriate provision for access, deliveries and parking of vehicles was provided and hence catering to high end commercial urban hubs.
With challenges development on the waterfront and construction in sequential phases, the complete master plan with detailed building designs and engineering were developed and coordinated on BIM. With the three dimensional design features the two other dimensions, time and cost were also coordinated together in this "Mixed Use Development".
Sustainable Features

Building load and structure system was optimised by using slab on grade footings, with almost zero excavation and loss of top soil. The existing green areas and trees were conserved on site. The building profile was adapted for existing trees. High performance glass with Low-E value was used for better thermal performance. A highly insulated roof, collecting 100% rain water on the roof was used. Couple of more features include 100% recycling of greywater, highly insulated facades, and a highly insulated roof. All shops and building doors were designed for sealing and avoidance of AC losses.
Sustainable Initiatives

Local materials for all wet and concrete works were used. Work contracts for all wet works and MEP Engineering were awarded to local contractors as a commitment to local skill development and economy. Shaded walkways and universal access was created in all parts of the building to minimise urban heat island effect.
There was zero disruption to existing businesses on the premises, and construction management was carried out to avoid dust/ debris and safe walkways for patrons during construction which is a testament of financial sustainability.
All lighting was LED, external lighting was adapted into the facade, so no extra wiring/ cables or light fittings needed in the landscape. Low maintenance plant species were used. Spaces were planned with natural lighting for all office areas.
Charging points were planned for Electric Vehicles with internal movement designed for deployment the same. All kitchen waste from restaurant kitchens is being composted on site.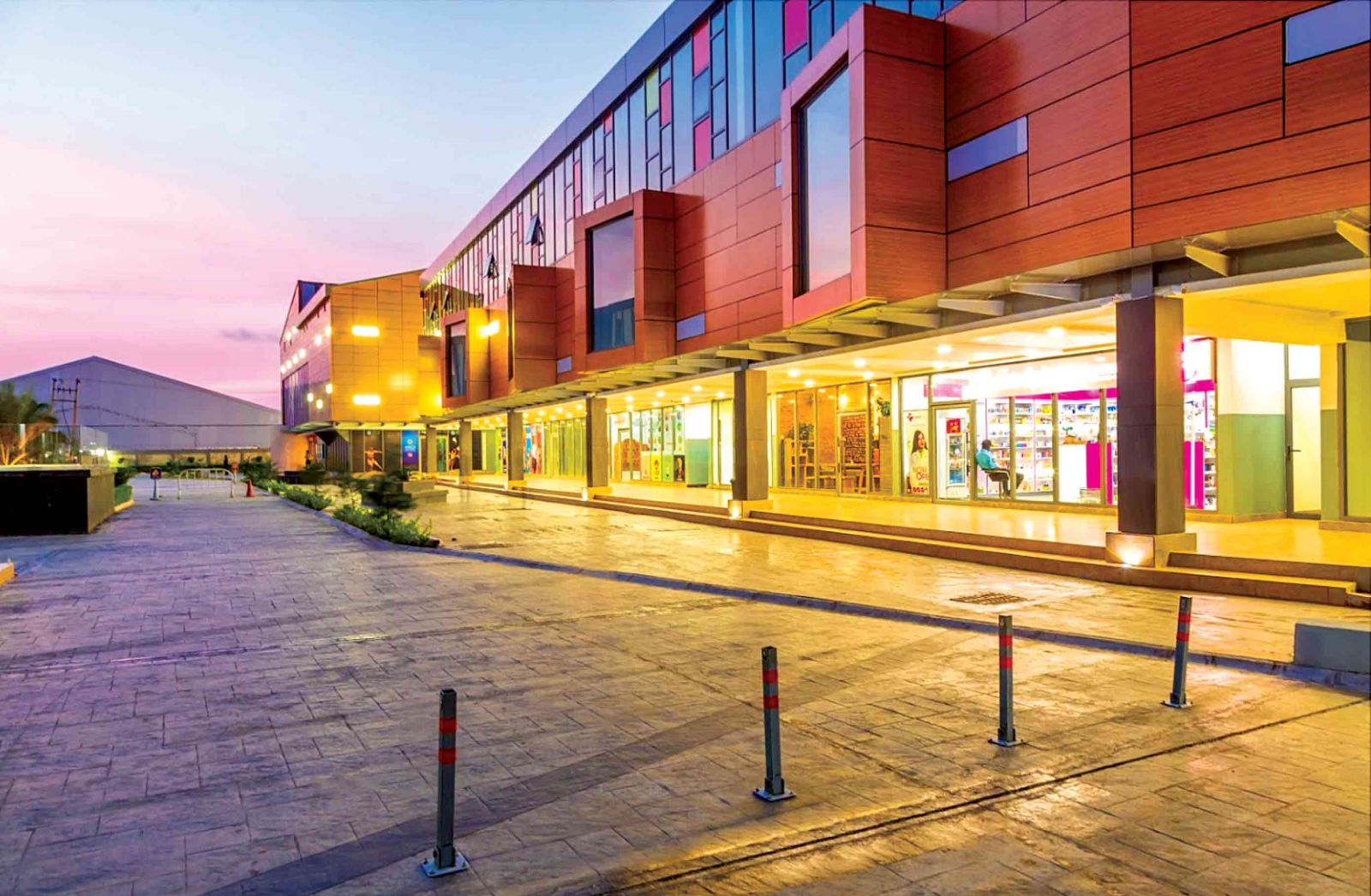 Detailing

The building detailing is done in simple, rectilinear steel frame, and the facade is designed to create maximum visibility and 'pull' into the first floor retail areas. All areas can be accessed by service and emergency vehicles, but the overall environment is overwhelmingly pedestrian.
The project is also a showcase of the prowess of design, engineering, detailing and project coordination at an international scale where the client and local contractors are from Lagos, design/engineering/ coordination from India and steel design/fabrication and façades from China, HVAC equipment from Vietnam.
SPECIFICATIONS

Project Name: Landmark Retail Boulevard
Architects: ANA Design Studio Pvt. Ltd.
Lead Architect: Ar. Mohammad Amin Nayyar
Location: Victoria Island, Lagos, Nigeria, Africa
Client: BB Landmark Realty Ltd.
Area: 94,000 sqft