Narela: What's Wrong With Delhi's 3rd Sub-city?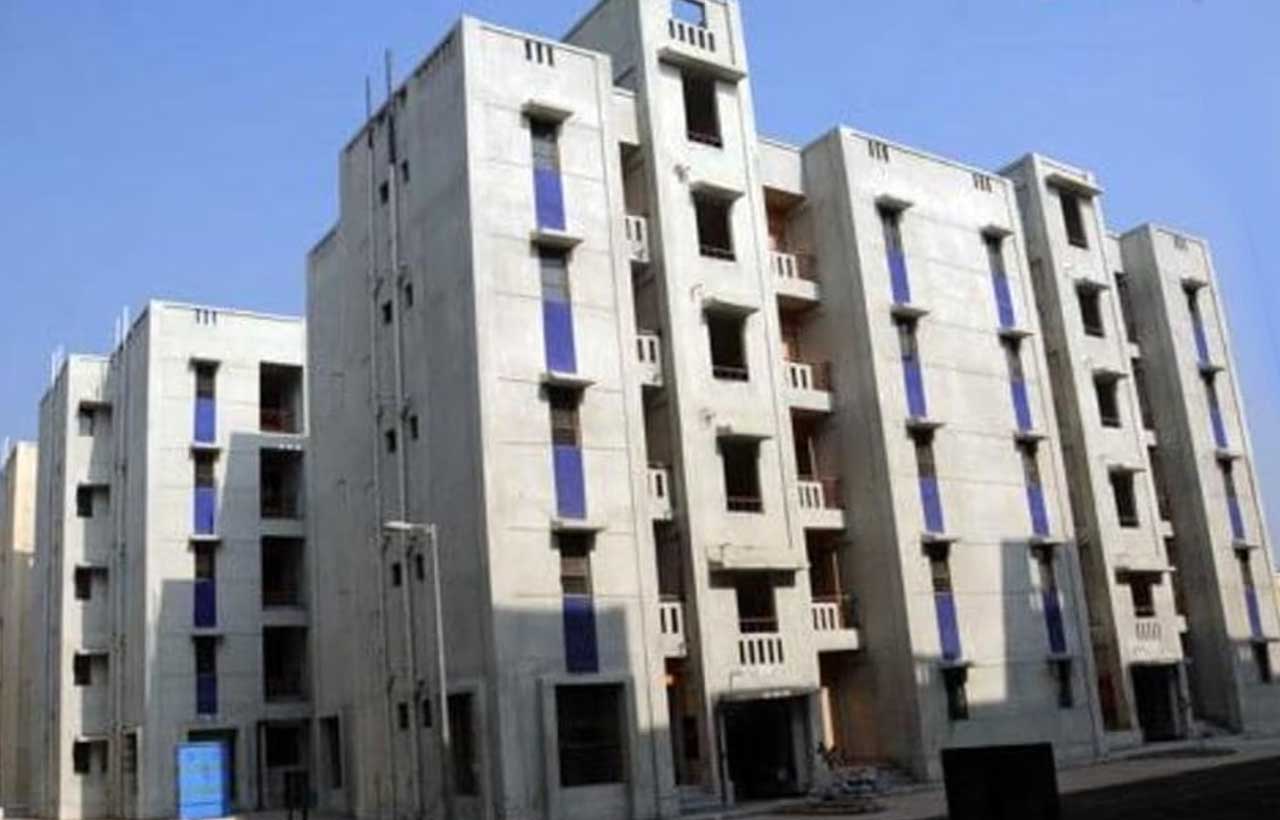 The Narela Sub-city in Delhi's North is a classic example of faulty and visionless city planning and shoddy execution and implementation of the plans made for the area. The sub-city's poor infrastructure and lack of even basic facilities have made the area almost 'unlivable' and incredibly 'unattractive' in the eyes of prospective home buyers and residents.
Strangely, there is everything in DDA's development plan for Narela: district centres, community centres, an international exhibition centre, a trade conference centre, a hi-tech park, social-cultural centres, a court complex, a government office site, etc. However, as it's clearly evident, everything remains just on paper after all these years.
Spread over an area of 9866 hectares, the Narela sub-city, located in the North Delhi district of Delhi, forms the border of Delhi with Haryana.
Read More: Rohini: A Famous, Decent Neighbourhood In Delhi's North-West
Neighbouring Haryana in north-west Delhi — nearly 42 km from Delhi's heart, Connaught Place — Narela, is still a 'distant town', for the resident of the place, that's far away from the main city of Delhi--emotionally and physically.
It was developed as the third mega sub-city project of DDA in the urban extension project of Delhi, after Rohini sub-city and Dwarka sub-city.
Close to 79.2% of the total population of Narela Tehsil lives in urban locations, while 20.8% live in rural regions.

Located just off the Grand Trunk (GT) Road, its location made it a key market town for the surrounding areas, during the 19th century, which it still keeps.
During the mid-19th century, Narela was a tehsil and prosperous market town. At 31.2 km, it was the nearest town to the capital Delhi. People from neighbouring villages went to Narela to purchase provisions and sell their agricultural produce at the Narela Mandi (agricultural market), a practice which continues to date.
What's Wrong With Delhi's 3rd Sub-city?
Narela was developed to ease the pressure of population on the main city of Delhi and give the residents of Delhi another good option to live in a clean and large area within their budgets in the properties developed by DDA. In Narela, one can still buy DDA LIG and MIG Flats for 18-23 and 42-45 lakhs, as per Mr. Govind Kundu, from RK Properties, Pocket 1 Narela, New Delhi. For these size DDA flats one has to spend at least 45-60 lakh and 85-1.20 crore rupees in Dwarka and Rohini.
But poor planning, lack of proper transport system or poor connectivity with the rest of the city and absence of work opportunities and entertainment hubs and facilities--in the form of hospitals, shopping malls, markets, etc.--has meant that the area has failed to attract people to move in.
The result: large parts of the sub-city remain unoccupied or sparsely populated. In fact, some areas in the areas in Narela developed by DDA have occupancy as low as 10% even today. No wonder, Narela is often referred to as a Ghost Sub-City.
The near absence of Delhi's lifeline Metro in Narela is another reason why the area has still not attracted people to reside and do business and jobs here. The nearest metro station to Narela in Delhi is Pitampura, which is a distant 19 km away. Samaypur Badli Metro station, another metro station that connects the sub-city with the remaining areas of Delhi--is also quite far away, 19 km away from Narela.

There is problem of traffic jams also; the place is incredibly crowded, too. Narela, like other places in Delhi, faces serious traffic congestion problem.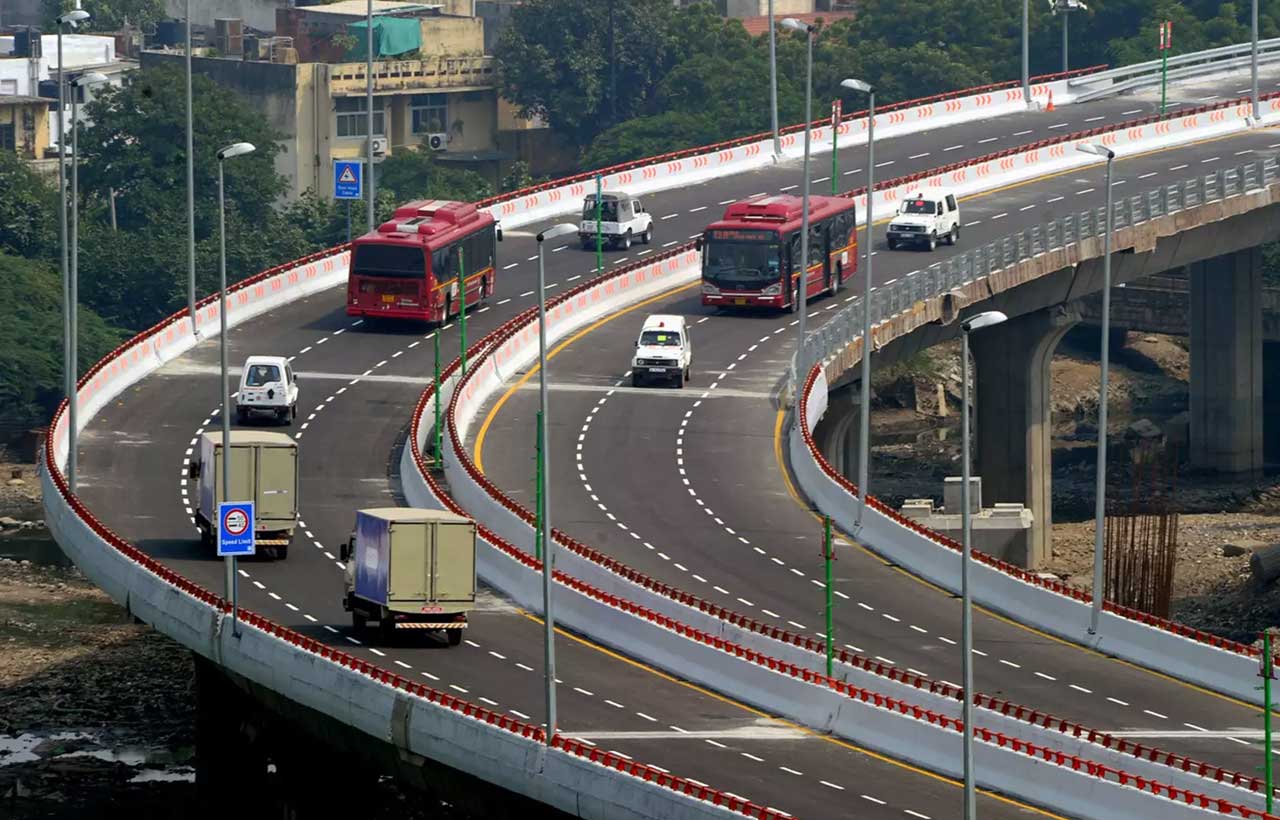 Narela RoB-cum-flyover

The good news is that after the opening of the Narela RoB-cum-flyover there has been somewhat smooth connectivity between the densely populated Narela and Bawana. Earlier, there used to be traffic congestion in the area as the railway crossing was a bottleneck on the way.
Read More: Dwarka: One of the Greenest & Most Well-Planned Residential Areas of Asia
Narela is also isn't well developed, and, as mentioned earlier, has poor infrastructure and services.
No wonder Narela, which was earlier renowned for its red chilly crops, big orchards and ponds, has nowadays earned the nickname of a 'ghost town'. The 'sub-city' looks rather well-planned on the face of it — broad roads, green open spaces, and lovely parks. Still, majority of the people who shifted to the place inform that life in Narela isn't something to feel happy about.
Final Thoughts
Almost not a single thing is right with the sub-city of Narela. Urgent action is needed to make some drastic changes in DDA's and the concerned civic bodies' approach to inject life in the 'ghost city' of Narela and make it at par--if not better--than Delhi's other sub-cities, i.e., Dwarka and Rohini—the well-known sub-cities of Delhi which are doing very well and which have emerged as favourite residential and commercial places for the people of the capital.