Alstone Teams Up with Royal Challengers Bangalore as Official Partner for IPL 2023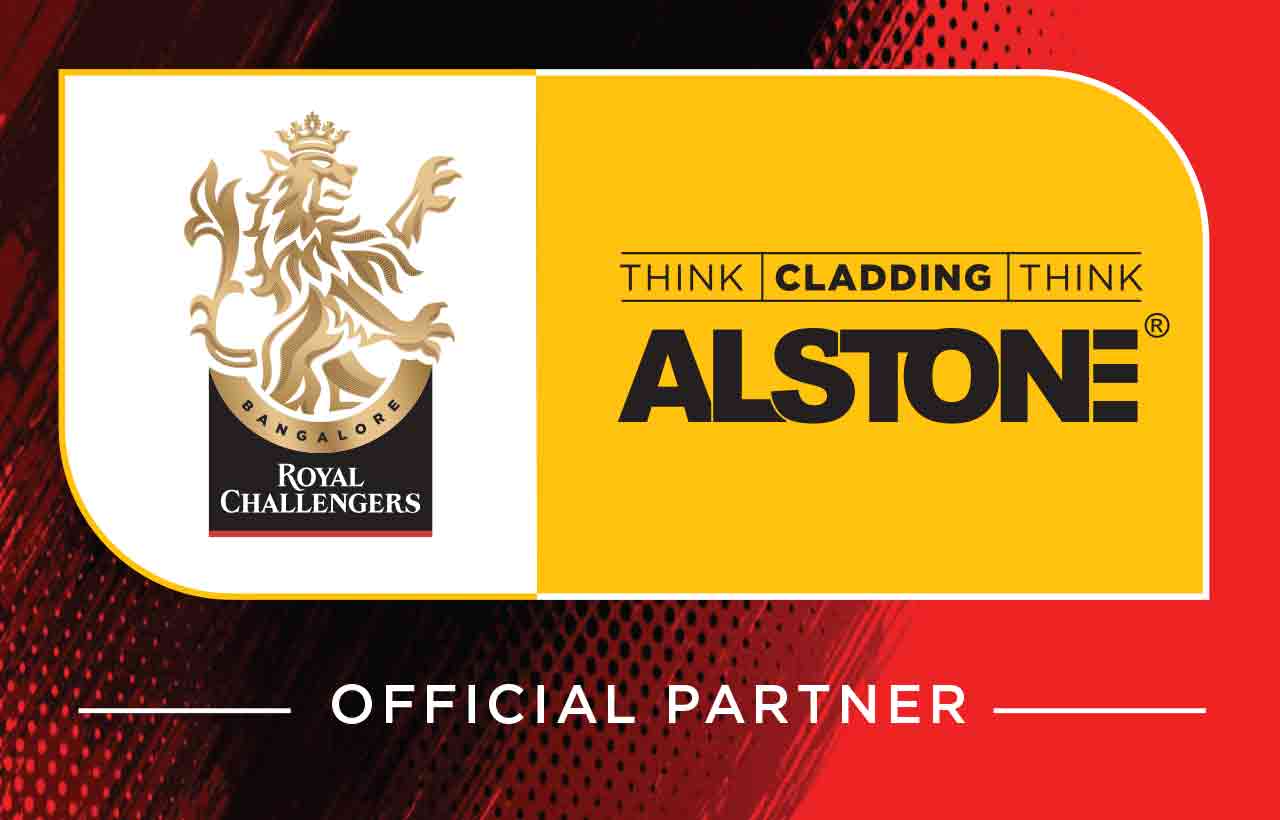 It's official! Alstone is now the "official Partner" of Royal Challengers Bangalore (RCB) for Indian Premier League (IPL). India's premier metal composite panel brand has announced its association with the well-known IPL franchise.
For 20 years, Alstone has dominated the market in the facade industry, giving ground-breaking, sustainable, and next-generation cladding solutions. Zinc Composite Panels (ZCP), Aluminium Honeycomb Panel (Alcomb), Alstone Antiq, Alstone Stonera, Alstone Louvers, High-Pressure Laminate (HPL), and Fire Rated Composite Panels (FRCP)…these are the products of the brand. Committed to quality and state-of-the-art design, Alstone has emerged as a reliable brand among architects, facade consultants, designers, and builders.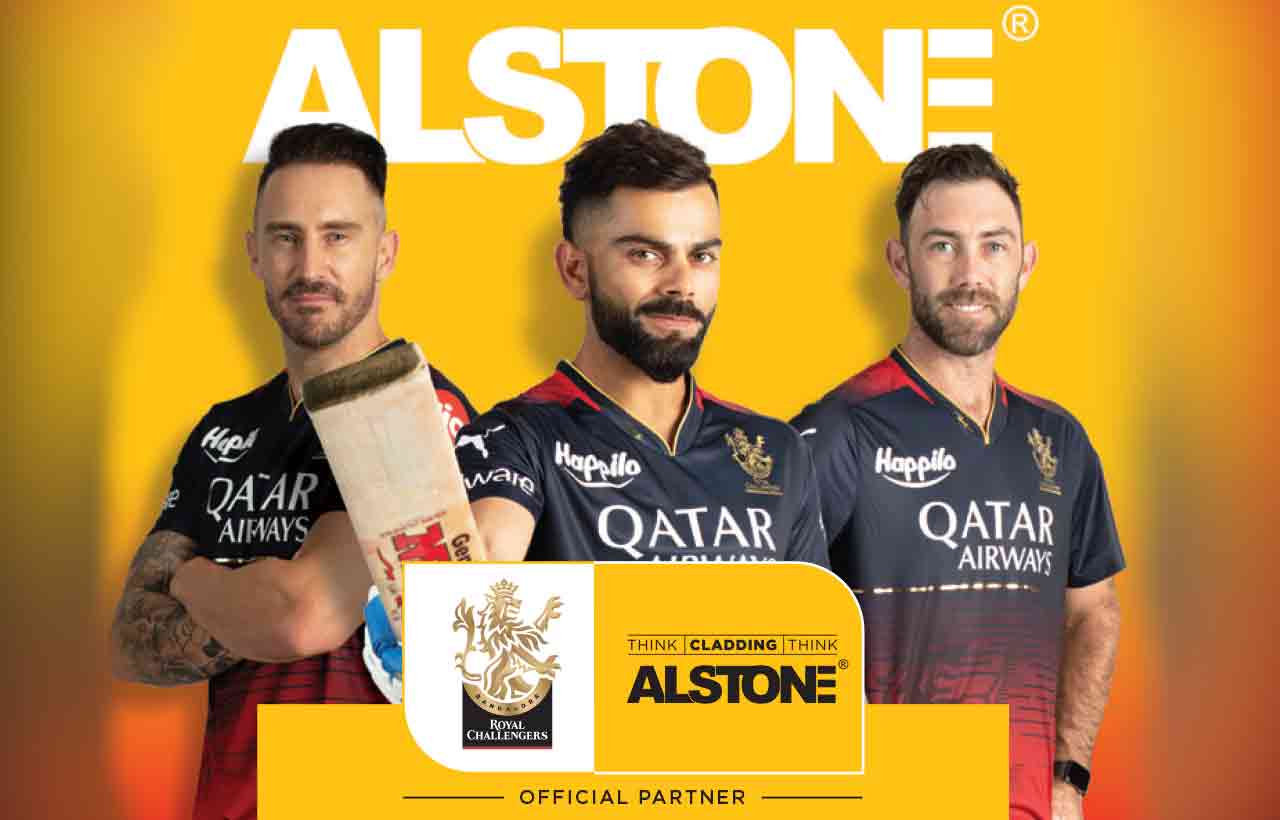 Mr. Sumit Gupta, Managing Director (MD)Alstone Manufacturing Pvt. Limited, said "We are delighted to partner with Royal Challengers Bangalore, one of the most dynamic and exciting teams in the T20. This partnership is a perfect fit for us as we both share a commitment of serving the best, always top on our game and always coming up with innovation. We are confident that this partnership will help us strengthen our brand presence and reach out to a wider audience."
Thanks to the association with RCB, many marketing activations and advertising drives will be done across all touch points, including outdoor, digital, social media, radio, and print media.
Speaking on the landmark partnership with Alstone, Rajesh Menon, Head & Vice President of Royal Challengers Bangalore, said, "We are pleased to welcome Alstone to the RCB family. We always look for partners who share our values and vision, and Alstone is a perfect fit in that regard. We believe this partnership will provide Alstone with a unique platform to showcase their brand and products to millions of cricket fans across the globe."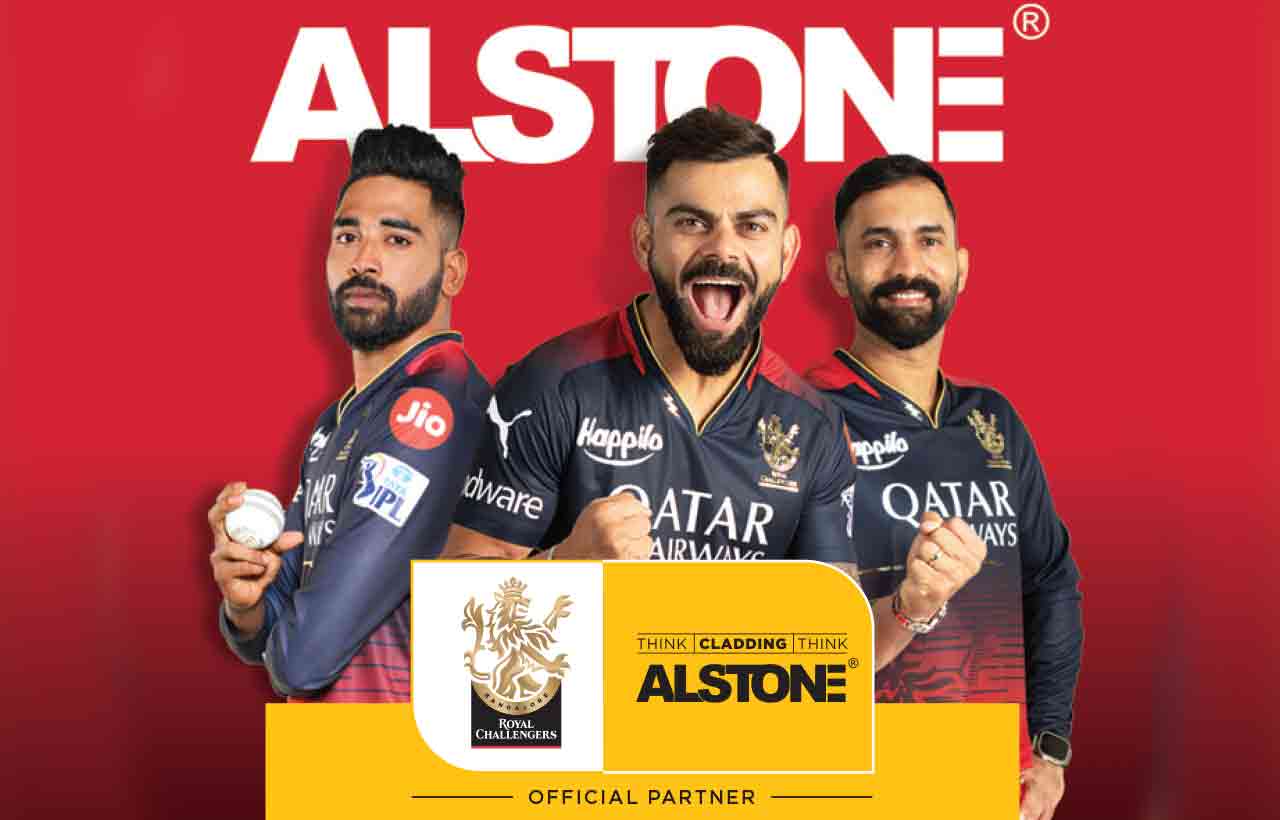 About Alstone
For the last two decades, it's top manufacturer of cladding solutions, including: Fire Retardant Composite Panels (FRCP), HPL (High-Pressure Laminates), Aluminium Honeycomb Panel, Aluminium Louvers, Zinc Composite Panel (ZCP) in association with VMZINC, France. Alstone has two state-of-the-art manufacturing in Dehradun, India; and Dubai, U.A.E. having its own coating line contributes to speed-up the deliverability.
About Royal Challengers Bangalore
A subsidiary of Diageo India, RCB is owned by Royal Challengers Sports Private Limited and is an IPL franchise cricket team based in Bangalore, Karnataka. One of the original 10 teams, the squad has stormed into the finals of the prestigious cricket carnival thrice and reached the Playoffs for three successive years in 2020, 2021 and 2022. The much talked about and eagerly watched cricket team is studded with renowned layers--from both India and other major cricket playing countries.