Canadian Spruce-Pine-fir a Healthier Wood Option in India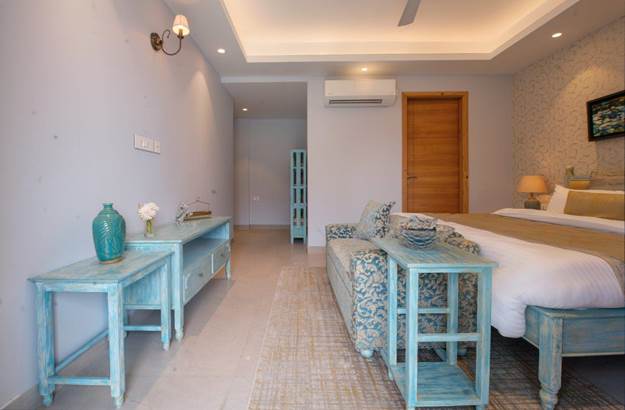 In order to establish ties and promote British Columbian species as a sustainable alternative to conventional hardwoods within India's furniture industry, Forestry Innovation Consulting India Pvt. Ltd. (FII India) works closely with regional designers and producers. As a result of one such collaboration, FII India started collaborating with Bramola Furniture, a high-end furniture manufacturer based in Delhi, in 2020. Bramola Furniture incorporates rich artisan heritage into their range. Bramola's handcrafted designs showcase the rare Batali work of Bengal. They specialise in distressed finishes with an array of colour combinations.
Bramola Furniture recently used their previous experience with FII India to suggest spruce-pine-fir as a sustainable, affordable substitute to teak wood for furniture applications within a senior living and wellness project after learning about the excellent working properties of Canadian wood products through this trial.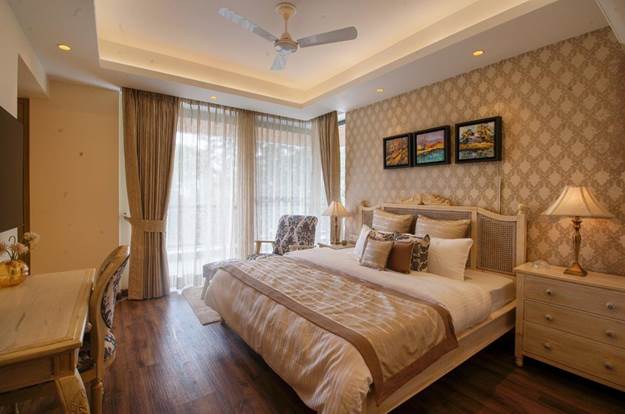 The retirement home project is called Eden Senior Living and Health. Senior living facilities are a relatively new phenomenon. The creation of senior living facilities with a focus on preventive, holistic care, and wellness was seen as a pressing need by its promotors for seniors who are looking for ways to leave big cities for a more calm, slow-paced, and healthier lifestyle while still remaining connected to the world and amenities and continuing to enjoy social and recreational opportunities only a short distance away.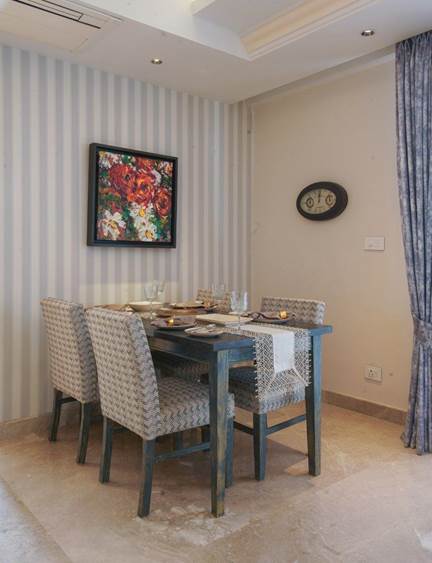 The two 10-story buildings that will make up the Eden Senior Living & Wellness project in Dehradun will have 107 apartments in total. The retirement housing, which is scheduled for completion in December 2022, will serve seniors seeking a more laid-back lifestyle with an emphasis on wellness and preventative care. Abrax Lifestyle is a Delhi-based interior design company led by a dynamic group of highly skilled and experienced experts, many of whom have over 30 years of combined experience in this industry. The project designer requested a furniture sample from Bramola Furniture to show how Spruce-pine-fir could be used to design aesthetically pleasing furniture styles for the project.

The project's concept was drawn from European ideas about how older people should live. As a result, the clientele is of a comparable caliber. Because of this, Bramola could introduce furniture in the Scandinavian and Neo-Classical styles, both with distressed finishes, to apply cutting-edge interior design concepts. Instead of using local Sheesham or non-PEFC certified Teak from Africa, the project improved its sustainability credentials by using PEFC certified timber from British Columbia, Canada.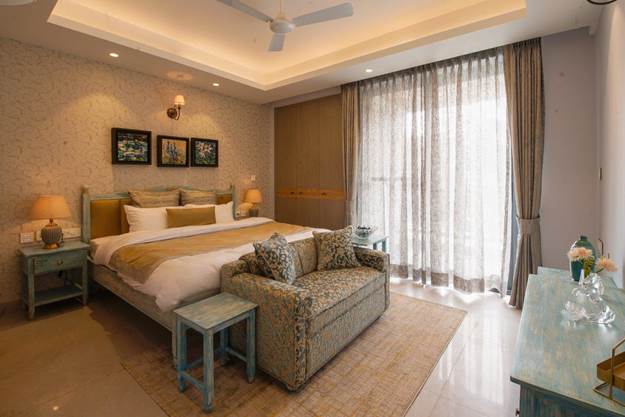 The designer and developer decided to utilise Spruc-pine-fir furniture with a distressed finish in the project display unit after being impressed by the material's exceptional strength-to-weight ratio. Spruce-pine-fir is a light, soft wood, which makes it easy to move around by the elderly.
Being a nonprofit, Canadian Wood is always prepared to help and support customers who are utilising or attempting to utilise Canadian wood. Throughout the project, the FII India team offered technical support and direction to aid in acquainting the design and development teams with the viability of Canadian Spruce-pine-fir.
The showcase unit's furnishings, which included beds, dining tables, bookcases, side tables, and closets, were all made out of Spruce-pine-fir. The furniture has received overwhelmingly positive feedback, and Bramola has already begun to receive orders. Clients are also interested in using wood from Canadian Wood for upcoming projects at Bramola Furniture and Abaxas Lifestyle.
FII's major goal is to promote the growth of five distinct British Columbian wood species in India. Canadian Wood's timber is accessible across the country through a network of stockists in all major cities. The project serves as a superb example of how Canadian wood creates incredible design concepts and a sustainable way of living. Modern architects, designers, and clients prefer to employ aesthetically pleasing and ecologically beneficial materials for their building projects.

The FII India team continues to highlight the beneficial properties of B.C. wood products through education and relationship building with local manufacturers like Bramola Furniture, as well as designers and developers, helping to solidify B.C. species as the product of choice for ongoing and upcoming projects throughout India.