Canadian Wood Hosts Seminar on "Versatility of Wood' in Hyderabad, Engages Industry Stakeholders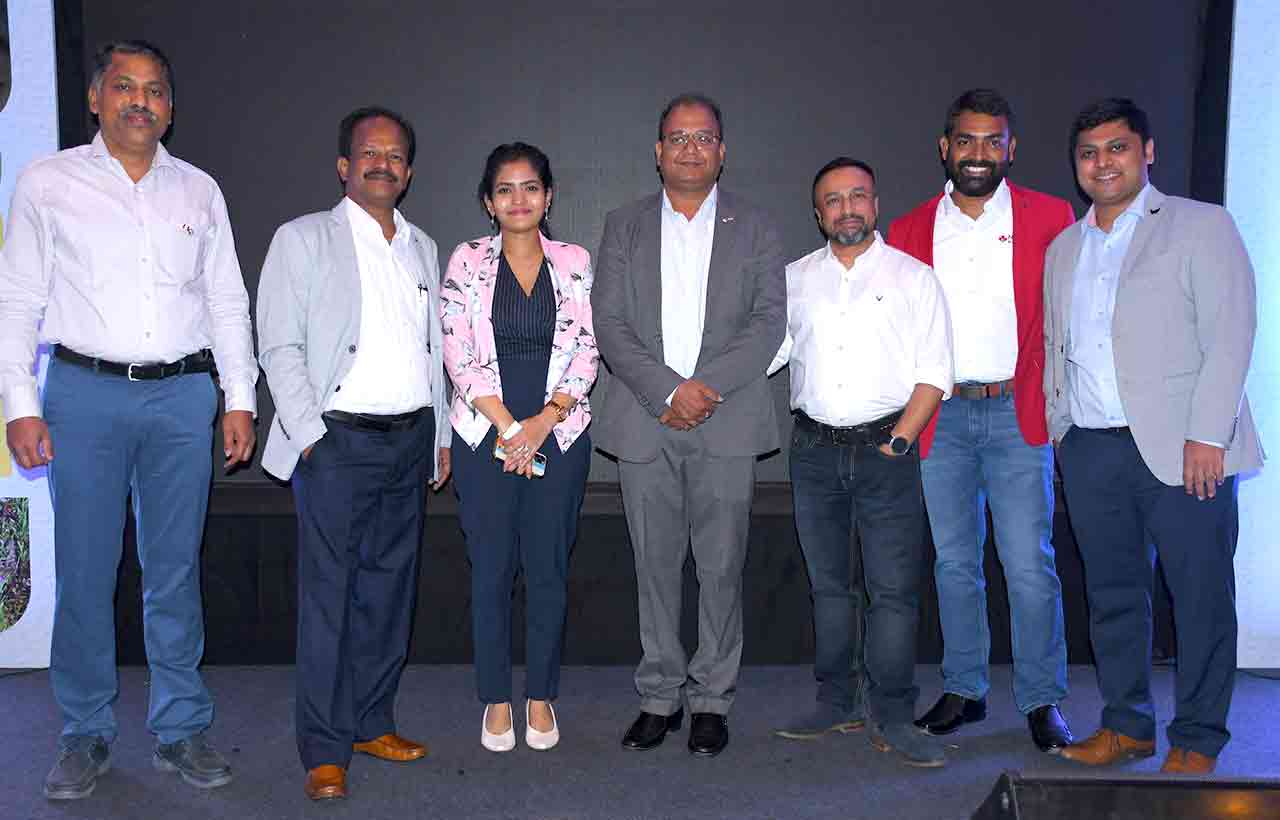 The British Columbia (B.C.) provincial government's crown corporation, Forestry Innovation Consulting India Pvt Ltd (FII India), popularly known as Canadian Wood, recently hosted a seminar with the theme, 'Versatility of Wood' in Hyderabad. The seminar focused on the wide range of applications made with responsibly-sourced wood from B.C Canada, as well as the increasing demand for sustainable wood in India. The event saw a strong turnout from manufacturers, contractors, architects and designers, and builders and developers.
The seminar began with a presentation on the versatility of Canadian Wood by Dr. Jimmy Thomas, Assistant Director Technical Services of Canadian Wood. He spoke about the unique features of the Canadian wood species and its sustainability aspect and how it can be used in different applications in the woodworking industry.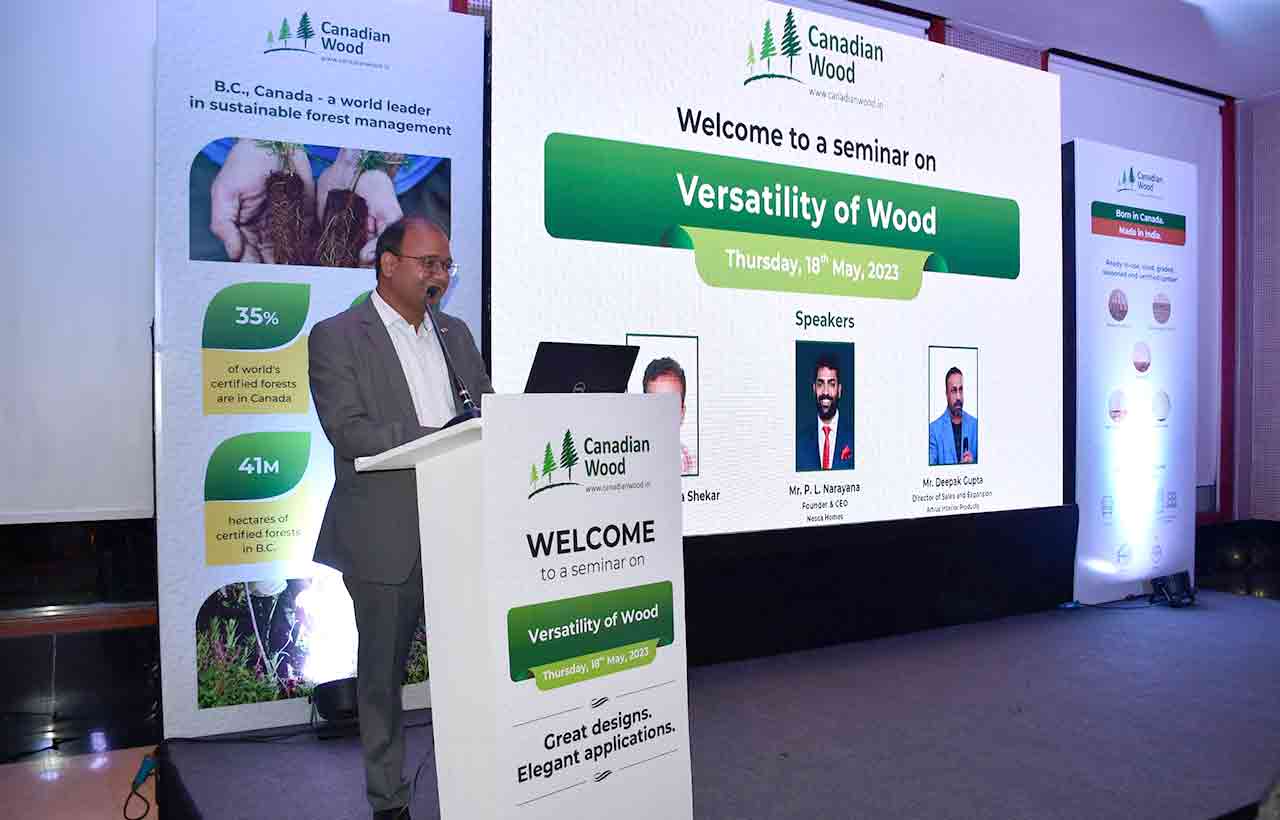 Some of the distinguished speakers from Hyderabad included Mr. A Chandra Shekar, Director of E-doors; Mr. P.L. Narayana, Founder of Nesca Homes, and Mr. Deepak Gupta, Director of Sales and Expansion of Artius Interior Products. They spoke about their experiences with Canadian Wood and how it has helped them in their projects.
Dr. Jimmy Thomas, Assistant Director Technical Services, Canadian Wood, said, "Wood stands alone as the sole material that aligns with the rigorous sustainability criteria set for our COP 26 goals. When it comes to sourcing wood, Sustainable Forest Management emerges as the ultimate solution, ensuring that environmental, economic, and ethical standards are impeccably met. This approach serves as a blueprint for achieving perfection in preserving our natural resources while supporting our COP 26 goals."
Mr. A Chandra Shekar, Director of E-doors, Hyderabad, observed, "Thanks to the invaluable support of Canadian Wood, E-doors has achieved a remarkable milestone. We are now capable of manufacturing 50,000 doors annually, each one is completely ethically sourced and manufactured. Canadian Wood's dedication to fostering the seamless exchange of expertise and technology has been instrumental in our success."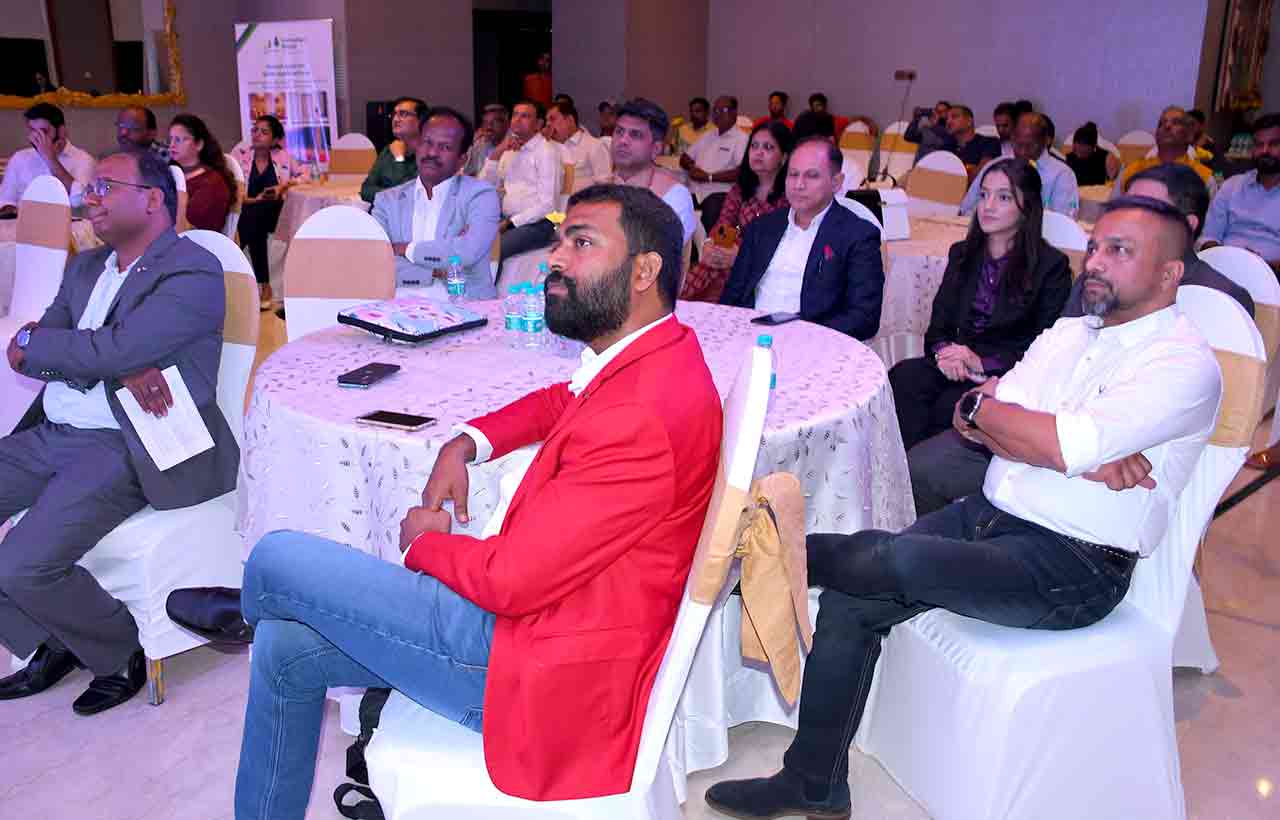 Mr. P.L. Narayana, Founder of Nesca Homes, Hyderabad, shared, "Canadian Wood stands out as an organization with a truly future-centric perspective on the Built Environment, driven by their unwavering commitment to promoting certified wood from sustainably managed forests. We commend their transparency, ownership, and dedication to their partners. Since 2017, the collaboration with Nesca Homes and Canadian Wood has proven highly advantageous for both parties. Canadian Wood has taken the lead in educating and training Indian architects and engineers, ensuring a seamless integration of wood in the built environment while honoring our cultural heritage."
Mr. Deepak Gupta, Director of Sales and Expansion of Artius Interior Products, added, "Canadian Wood has undeniably played a pivotal role in numerous landmark projects, showcasing the remarkable efficacy of wood in construction. From India's remarkable achievement of the country's first double-story post and beam-based construction, set against the picturesque ocean-front of Goa, to the iconic MAC Villa in Hyderabad, Canadian Wood has left an indelible mark. As Artius Homes, we are incredibly grateful to have benefitted from the association with Canadian Wood, which has been instrumental in the successful completion of over 500 projects across India. Their contribution has been invaluable."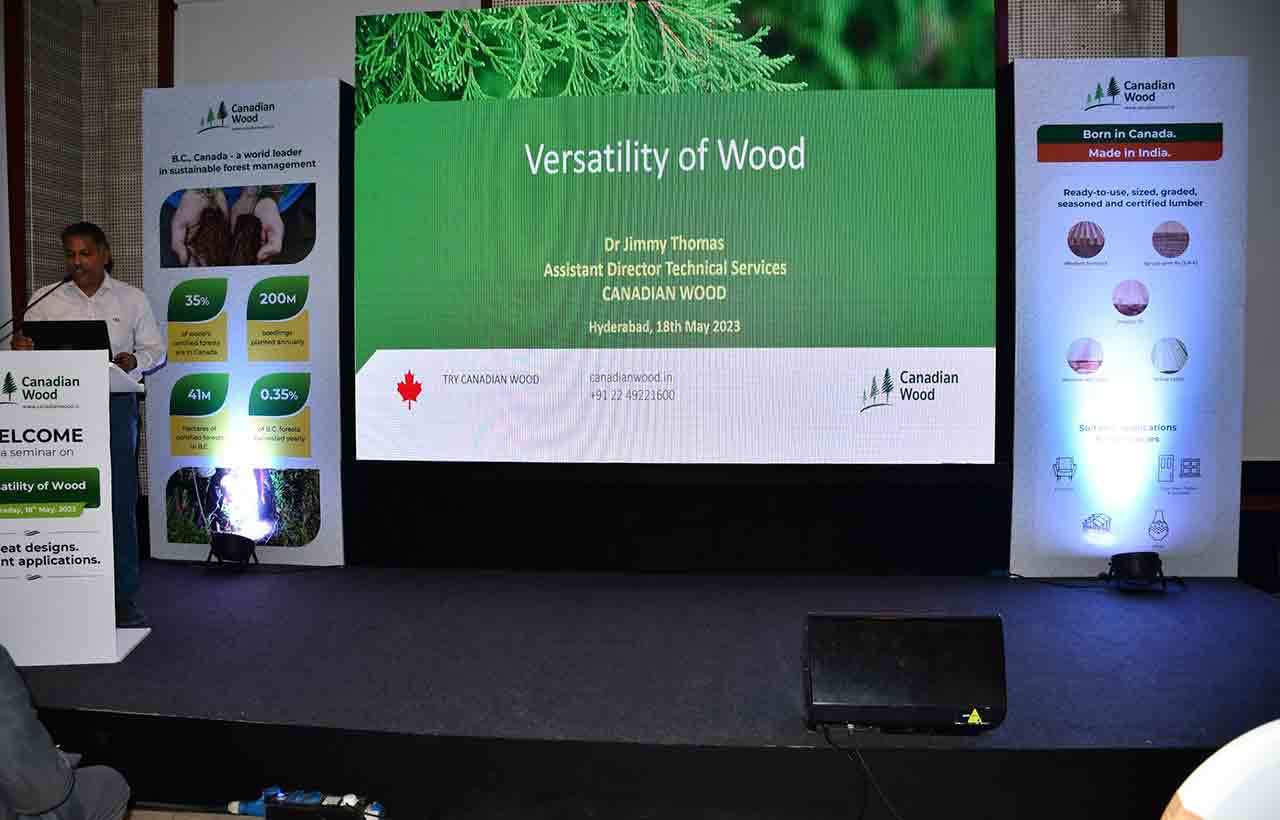 The seminar, which was seamlessly moderated by Mr. Ritesh Kumar, Assistant Director, Business Development, Canadian Wood, concluded with a vote of thanks by Mr. Arif Moosa, Manager, Marketing of Canadian Wood. He expressed his gratitude to both the speakers and the attendees for their active involvement in the seminar.
Canadian Wood largely promotes five wood species in India that are sourced from the sustainably managed forests of B.C. These five species, namely, Douglas Fir, Western Hemlock, Western Red Cedar, Yellow Cedar, and Spruce-Pine-Fir (SPF) are recommended for different applications and are available through a strong network of 42 stockists in India.