Canadian Wood organizes a webinar on the Role of Wood in Architecture on World Architecture Day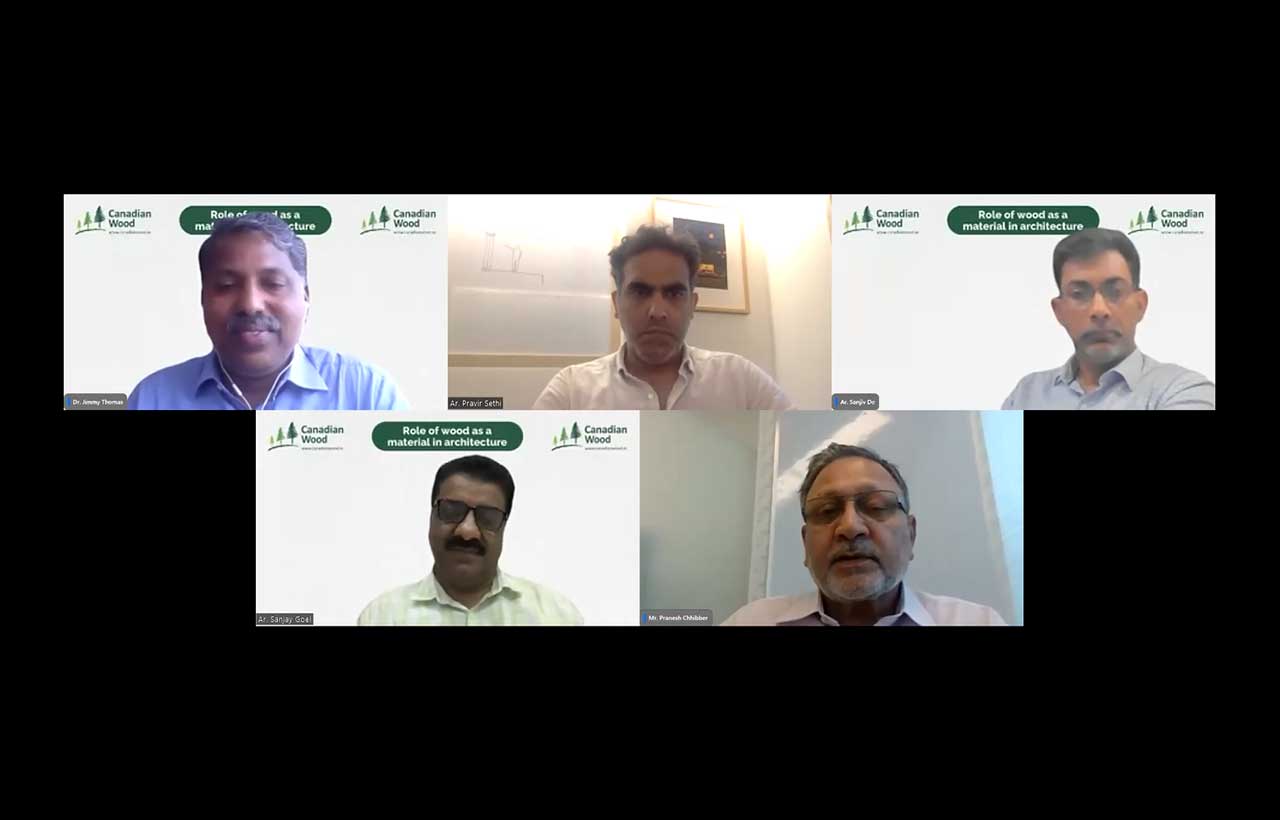 FII-India, a crown agency of the provincial government of British Columbia, Canada - popularly known as Canadian Wood organized on October 3, 2022, a Webinar on the "Role of Wood in Architecture" to commemorate World Architecture Day. In India, Canadian Wood has been promoting the benefits of using wood and promoting forest products from B.C. Canada is the westernmost province of Canada on the pacific coast and it enlightens the woodworking industry on the benefits of using certified wood from sustainably managed forests.
The webinar recorded active participation from the audience post the presentations and centered on architects' contributions in using wood, a re-new able natural material in a variety of ways – both in reman and structural applications. Along with noted their efforts to do so in place of conventional building materials by playing a vital role as architects in mitigating global warming and building homes that are environmentally friendly, long-lasting, and help conserve energy.
Ar. Pravir Sethi, Principal Architect, Studio HINGE, spoke about his strong passion for using wood in his designs, "In order to maximize the biophilic properties of wood, I make every effort to include references from nature into my designs. Making multipurpose uses out of repurposed wood is another fun way I enjoy being creative with wood. I am also a firm believer in the 3Rs, reducing waste, reusing, and recycling resources and I attempt to incorporate the same ideas into my work."
Sharing insights on how wood is the best alternative to conventional building materials, Ar. Sanjiv De, Director – Designs & Projects, RSP Design Consultants, said, " Concrete is the second most utilized material in the world after water. The global energy consumption by the construction sector is 37%, which is also responsible for 24% of global carbon emissions. We must switch to using wood instead of other building materials if we want to lower these figures and leave a better earth for future generations. When maintained correctly, wood is renewable in nature and significantly reduces carbon emissions. Wood construction is also significantly quicker to complete both on and off-site. "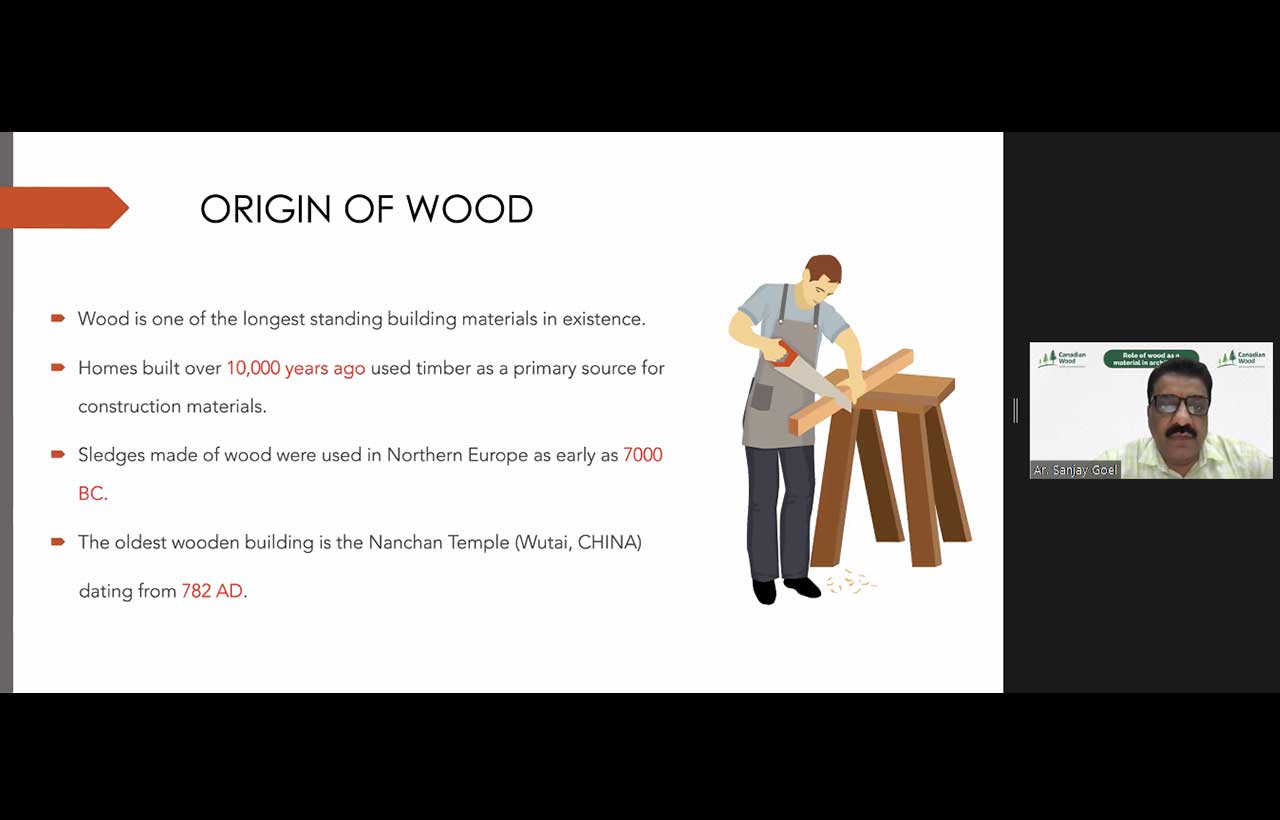 Speaking on the biophilic qualities of wood Ar. Sanjay Goel, Principal Architect, Designer Architect, and also Chairman of the Indian Institute of Architects, Punjab Chapter, said, "Growing up in a large city, you are encircled by the concrete jungle. As an impact, mental illnesses like anxiety and depression are more likely to develop. The probability of an increase in the prevalence of such ailments only rises as India's forest cover and, consequently, its wildlife, continue to disappear. India must continue importing wood from certified and sustainable sources. The adoption of importing sustainable wood products might go much smoother if the government starts to promote sustainable timber and offers subsidies or holds awareness campaigns for it. "
About Canadian Wood:

Forestry Innovation Consulting Pvt. Ltd. (FII India) better known as Canadian Wood is a crown agency of the government of British Columbia (B.C.) - the westernmost province of Canada, with a mandate to promote its wood products in the offshore markets. It focuses on promoting five distinct wood species from the certified forests of B.C. Canada in India, namely: 1) Spruce-Pine-Fir (SPF), 2) Western hemlock, 3) Douglas-fir, 4) Yellow cedar and 5) Western red cedar. These species have unique properties making them suitable for a range of reman and structural applications. Canadian wood species are available in lumber form (sawn wood) duly sized, graded, and seasoned in the almost ready-to-use condition through a network of 41 Stockists in 23 cities across India.