Canadian Wood Turns the Spotlight on a New Espresso Bar in Town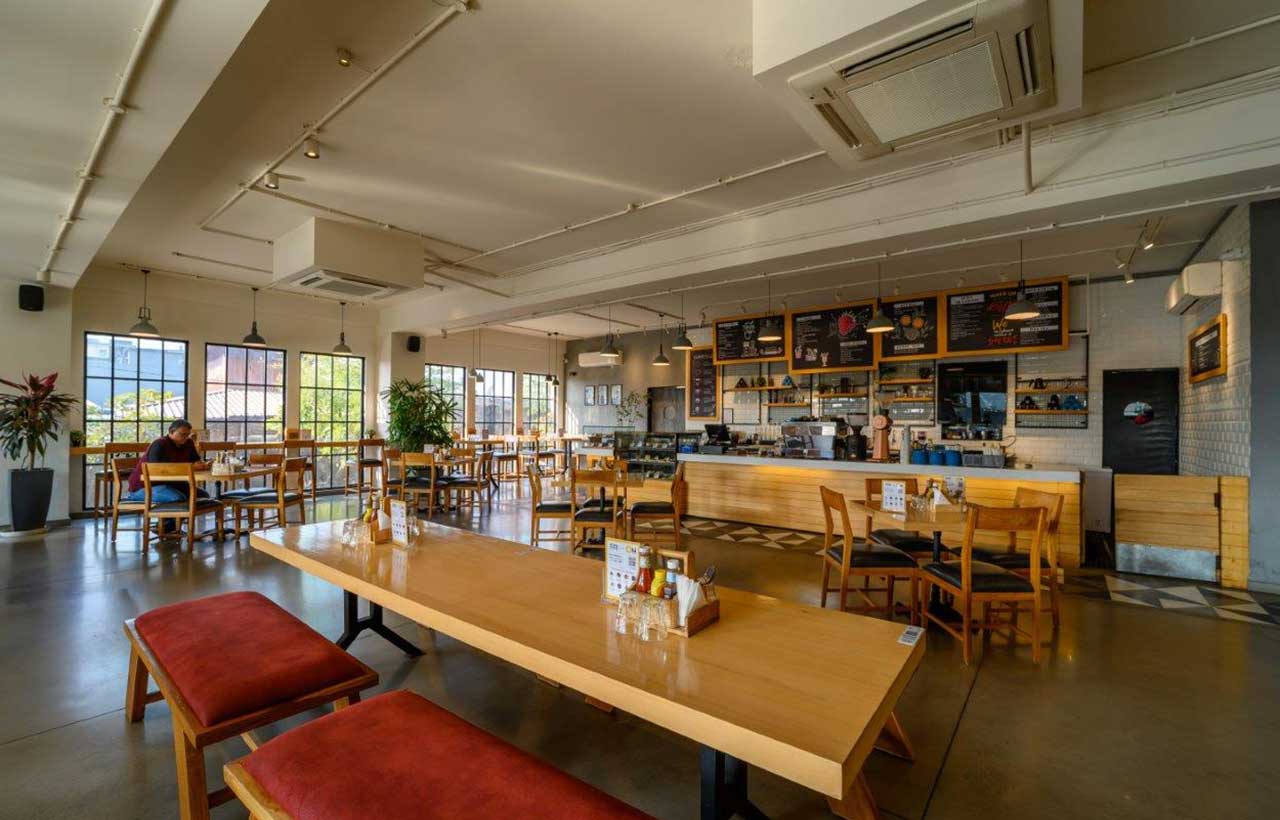 In ancient India, wood was the most widespread medium for making sculptures, carvings, and for architecture. Wood is still preferred on a regular basis today. However, interior designers and architects have begun to include softwood species in their designs in an effort to modernize appearances. Additionally, designers are moving away from traditionally used hardwood species, which are currently more challenging to acquire because of their high demand and ever-depleting hardwood supply in the world, in favor of certified and sustainable materials for their projects.

Yellow cedar, a softwood species from British Columbia, Canada, was recently used in the interior finishings of a coffee shop project in Jaipur thanks to FII India's collaboration with The Town Coffee Gourmet Espresso Bar project features Yellow cedar in furniture, window frames, paneling, doors, and door frames, among other interior applications.

Mr. Rajeev Singh, the designer for the project has a passion for hospitality and was aware that the interior design of the retail establishment would be essential to a holistic client experience. Town Coffee Gourmet Espresso Bar was his first project, which is a testament to his expertise in retail design thanks to its opulent decor. It makes sense that his first location was a major draw for young people looking for a place to hang out and unwind at Jaipur's first themed coffee shop.

It is essential for a retail establishment to provide a positive client experience in the current era of "experiential purchase." The interior layout of a retail establishment can have a big impact on how customers act and feel. It is an elusive yet very important prerequisite. When developing the project, the designer was hunting for wood with a light, smooth finish that would go well with the shop's dark interior walls. When he went to the showroom of the nearby stockist, Tambi Timbers, FII India gave him a technical rundown of the available goods and showed him a selection of B.C. species. FII was consulted before finally deciding on yellow cedar for the project because of its strength and aesthetic qualities.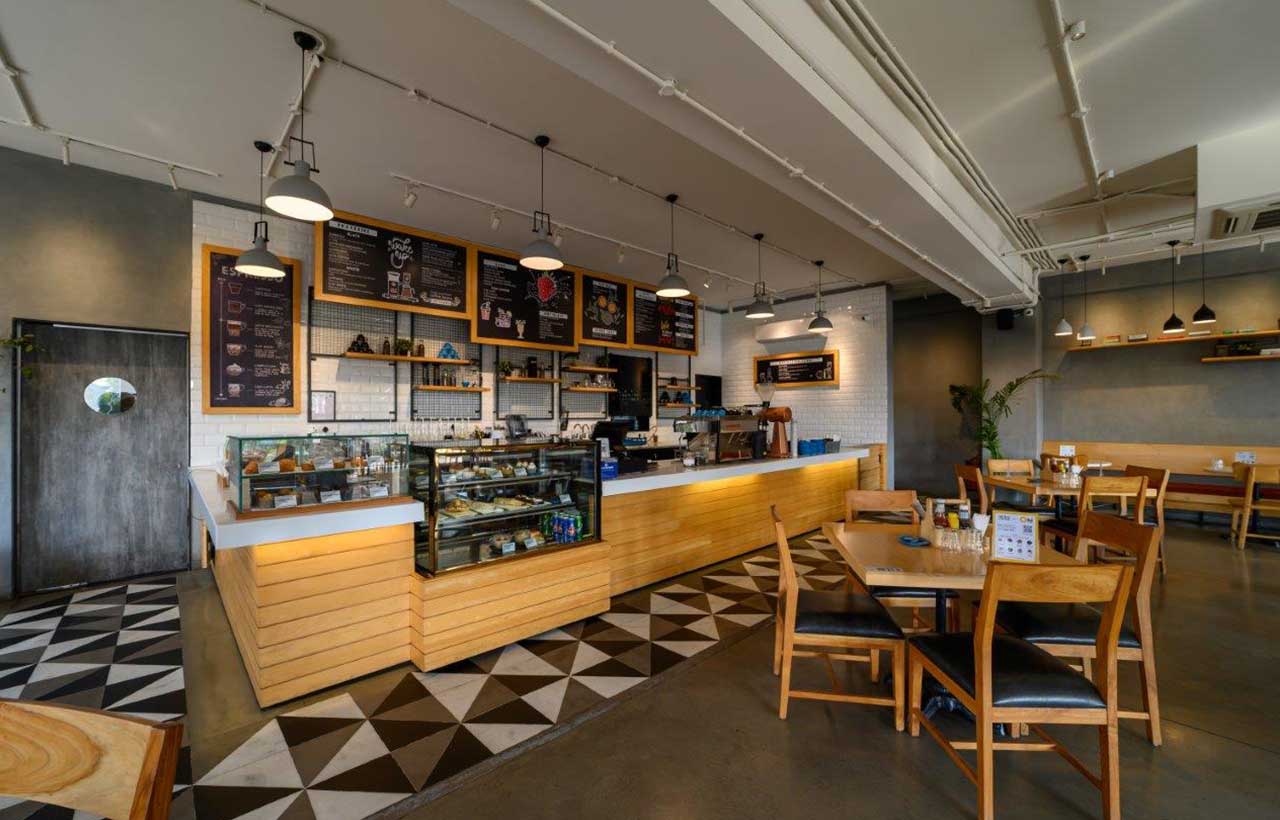 The project had a very successful outcome. Park Hospitality was so happy with the aesthetic and performance of the project that they plan to use the yellow cedar in other projects in the future.

Nowadays, sustainable materials are preferred for projects by architects, designers, and clients alike. This fact fits nicely with the use of Canadian wood for a variety of purposes. Designers and woodworking professionals find it the best option because of its additional benefits, like being seasoned, certified, and ready-for-use wood.

In India's hospitality industry, the use of yellow cedar in Town Coffee Gourmet Espresso Bar serves as an excellent showcase for British Columbian species. It has proven to forge significant relationships with local developers keen to use British Columbian species in upcoming projects.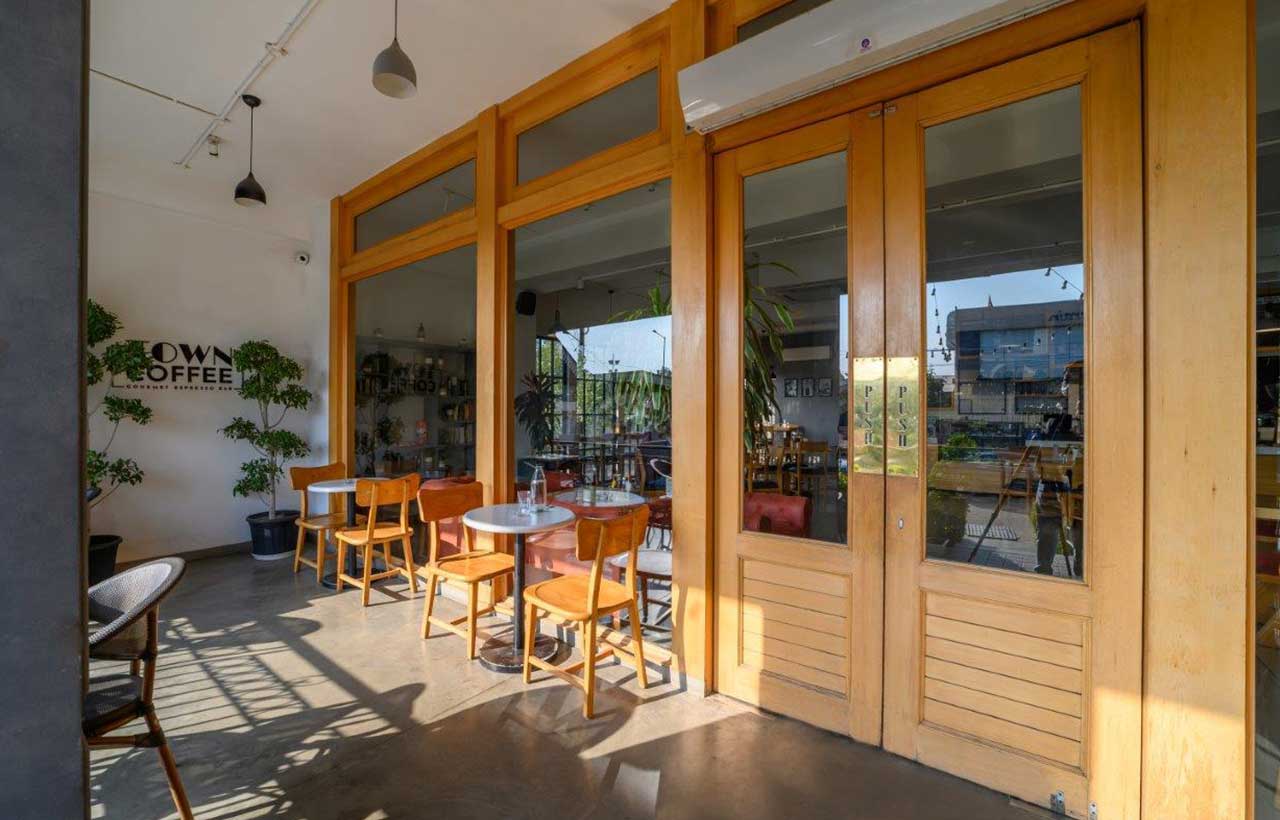 When Park Hospitality decides to open new locations in India in the future, all of its restaurants under the same name will use Canadian wood species. Additionally, the designer is keen on using Canadian wood species again for his projects because it has already been tried and tested, and they are pleased with the results, as they are also working on many other restaurants.
The two eateries are situated in well-known areas in Jaipur. There are many millennial clients that go there to hang out with their friends and families. Both locations have distinctive woodwork. It stimulates them to come up with refreshed ideas.